I have to be careful with this. The cognitive dissonance that clings like a magical cloak to the Atlassian duo makes me deeply suspicious of their various public campaigns. Today's outburst partly fits this description but not all:
Sad to report the poor, rushed legislation covering "Streamed Terrorism" passed both houses just now – despite objections from bodies as diverse as @newscorpaus NewsCorp, the tech industry & @thelawcouncil (3 who rarely agree!) 😢 Another sad day for Aus tech & govt. #auspol

— Mike Cannon-Brookes 👨🏼‍💻🧢 (@mcannonbrookes) April 4, 2019
On the heels of cuts to skilled migration, unworkable privacy laws and cuts to govt funded R&D (totalling $4B cut so far), I didn't think it could get worse for tech jobs in Australia. But it has.

— Scott Farquhar (@scottfarkas) April 3, 2019
So, let's go through the list of complaints.
First, there is NO cut to skilled migration. That is fake. It has been boosted. The intake should be cut for real and the floor salary for skilled migrants lifted to $100k. Anything under that is simply not "skilled" enough and can be trained up locally. Australia should not be in the business of supporting Third World labour arbitrage business models.
Second, the cuts to R&D funding are bloody stupid. Especially so given Australia's most fundamental challenge will be to boost non-mining business and productivity for the next two decades as China slows. Are we the "smart country" or not?
Third, the new anti-encryption laws are probably too broad. Labor has committed to finessing them. But they are necessary in the era of Cold War 2.0.
Fourth, the "streamed terrorism" laws are also too broad and probably useless. While I agree with the sentiment of the legislation, in practice they won't work when any video act is transmitted to millions of smart phones worldwide in a instant. They can be swapped, shared, promoted and disseminated in so many ways, so fast that targeting the platform is kind of pointless.  Probably the only way that such acts of horror can be combated is to lift the penalties associated with individuals carrying or distributing the material. Treat it like snuff.
In sum, to my own surprise I agree with the Atlassian duo on most things, which shows that they have a major PR problem because my gut wants to vehemently disagree.
Perhaps if they paid some Australian taxes I might feel more like these campaigns were in the public interest rather than their own.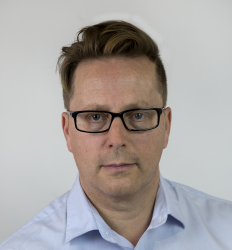 Latest posts by Houses and Holes
(see all)