Because that is its plan. The ACCC confirmed yesterday that the gas cartel is still taking the major piss, via The Australian:
Gas prices on Australia's east coast are set to fall this winter, potentially providing some relief to long-suffering manufacturers and heavy industry, according to data from the competition watchdog.

Domestic gas prices may average $7.76 a gigajoule this year compared with $10.88 a gigajoule in 2018, says the Australian Competition and Consumer Commission, which yesterday published "netback" LNG prices as an east coast pricing benchmark.

Users on the east coast are paying $12 per gigajoule of gas, up to four times historical levels as a squeeze on supplies and the linkage of international LNG pricing to the domestic market hits home.
Actually, in terms of the ADGSM, the spot price should already be $5Gj not the $10Gj that are at.
Shell is, of course, a full fledged member of said cartel. And it can see that the upstream profits it is enjoying from a manipulated gas price is nothing compared to what's on offer downstream if you can vertically integrate, via the AFR:
Oil major Shell has set out ambitions to build a major electricity generating and retailing business in Australia within the next decade as part of its global shift towards lower-carbon energy, in comments that look set to revive speculation that a significant acquisition may be on the cards.

Maarten Wetselaar, the group's global head of gas and new energies, said it would be "an enormously lost opportunity" if Shell didn't get good at supplying low-carbon electricity to consumers and make the most of its famous brand.

"It will depend a bit on the opportunity set in Australia and how quickly we want to have all the pieces of the puzzle together, but I'd be very disappointed if we don't have an integrated power business in Australia in the course of a decade, and if were going to have it, it might as well be substantial," Mr Wetselaar told a Bloomberg event in Sydney.
Why wouldn't it? Given Shell controls the gas price, and the gas price sets the marginal cost of electricity in the National Electricity Market (NEM), to own both would enable Shell to gouge the entire energy supply chain.
Imagine. Every time Shell refuses to sell enough Australian gas to Australians its gas profits rise. But if it owned a suite of power generating assets as well then the rentier profits would cascade through multiple assets, amplifying profits exponentially.
Remember, the NEM works through a 30 minute auction system that means more often than not gas sets the marginal price paid to all energy wholesalers, using all fuels. If Shell owned coal or renewable assets then keeping the gas price high would deliver a deluge of cash via those assets. This is why utility profits, which are supposed to be plodding and reliable, have instead shot the lights out over that past few years (sending many other sectors into the dark):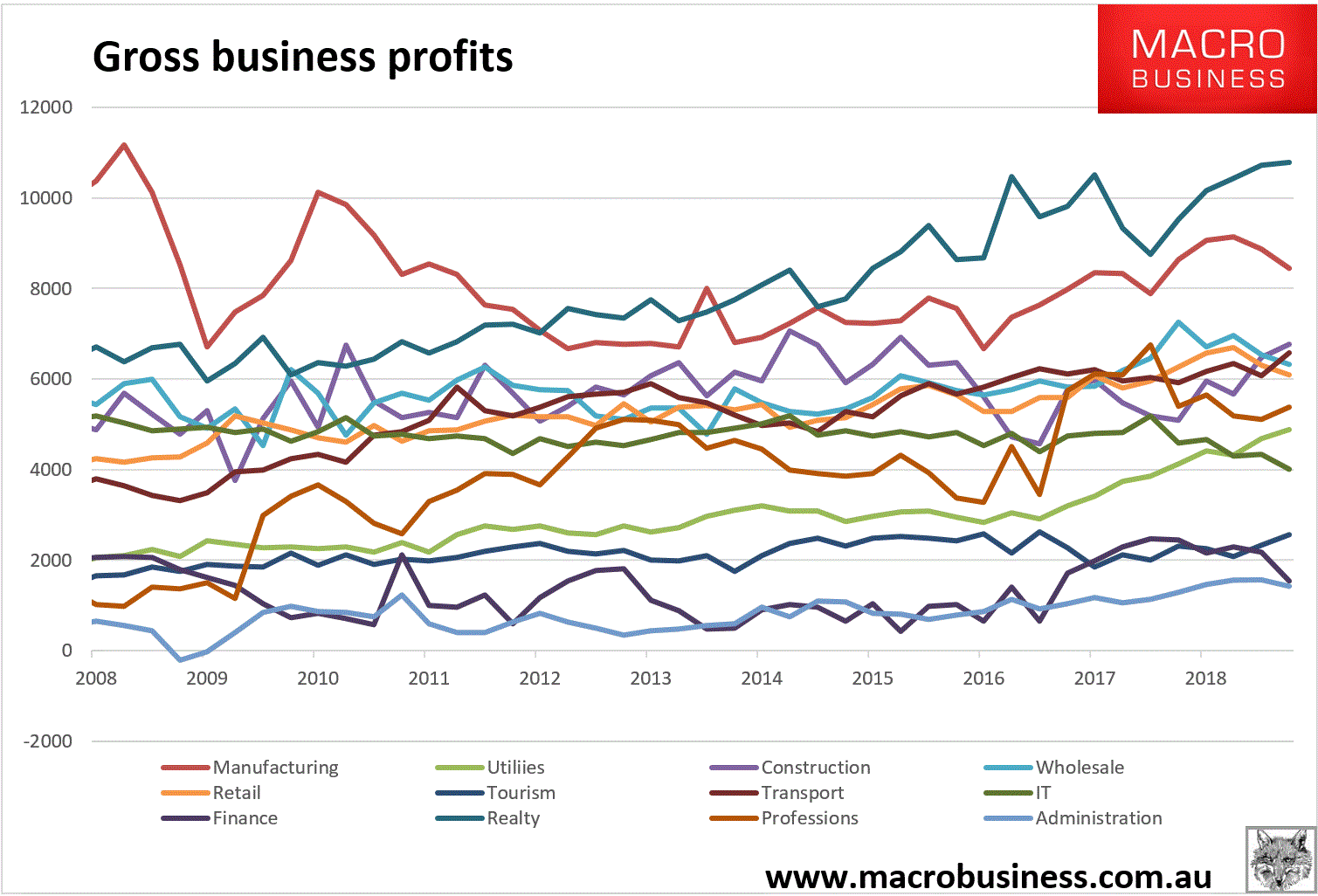 Frankly, for a rent-seeker, vertical integration of this nature is a complete no-brainer. Especially so since the beleaguered nation has so far done next-to-nothing to prevent its upstream gas gouge.
But for the nation, allowing Shell to develop this kind of vertical integration would be economic suicide.
Even the ACCC would see that.
Wouldn't it?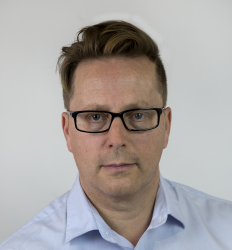 Latest posts by David Llewellyn-Smith
(see all)