The ghettoisation of Western Sydney continues, with a record number of patients flooding the regions emergency departments and waiting times blowing-out, according to the latest NSW hospital data:
The EDs are busier than ever, with almost three quarters of a million (749,504) attendances between October and December 2018, almost 25,000 more patients compared to the same period in 2017, and almost a quarter of a million more than 2010, the Bureau of Health Information (BHI) Quarterly report shows.

It's a trend that is likely to continue with the swelling ageing population, particularly in Sydney's west.

More than one in four ED patients were not treated within the clinically recommended timeframes (26.1 per cent up 2.5 percentage points on the 2017 quarter), according to the final BHI quarterly report released before the state election.
This follows a similar report last month by the Daily Telegraph claiming that surging population growth has left Western Sydney hospitals overwhelmed and driven-up waiting times:
Campbelltown paediatrician Dr Andrew McDonald said the area was growing so fast, the medical system could not keep up.

"We are doing baby checks on newborns from suburbs we've never heard of like Spring Farm, Bridgewater and Edmondson Park — and we live here," he said…

AMA NSW President Dr Kean-Seng Lim said it was not just the numbers of new residents but their bigger medical needs that were causing the issue…

"Population growth is one thing but the rate of use of hospital services is outstripping population growth," Dr Lim said… "If we continue on our same track we will be overwhelmed."

Liverpool, Westmead and Nepean are all in high population growth areas, while Greater Western Sydney is home to 2.2 million people — 35 per cent of whom were born overseas…

Associate Professor Awais Piracha, an urban planning expert from Western Sydney University said the west was the fastest growing area in the state.

"Most people buying in the south west and western suburbs are immigrants"…
This is exactly the outcome predicted by Infrastructure Australia, which projects that access to hospitals, jobs, schools, and open space will all diminish as Sydney's population explodes to a projected 7.4 million by 2046, regardless of how Sydney builds-out: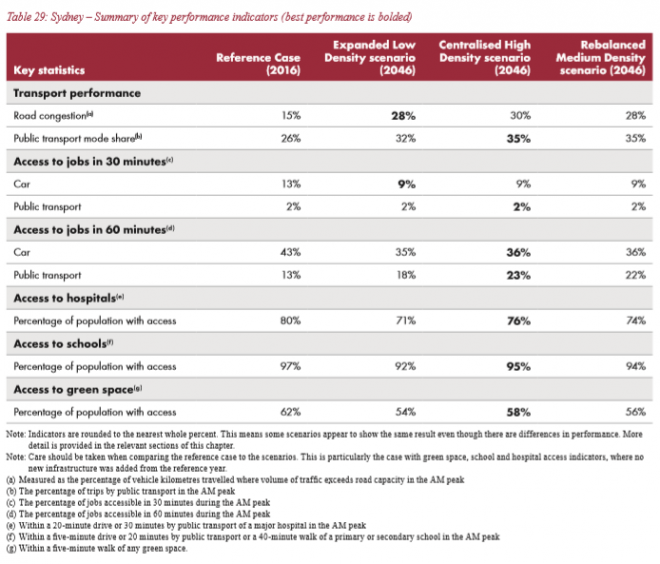 We already know from the State Government's own projections that Sydney's West will take the lion's share of population growth: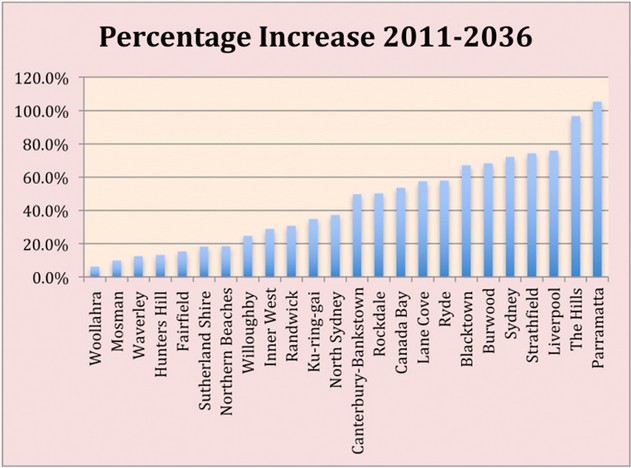 Therefore, Sydney is facing a situation where only the wealthier residents living primarily on the eastern side of Sydney will be able to afford a house with good amenity, while the working class and migrants will either be stuffed into apartments or forced to live on a postage-stamped sized lot miles from adequate services and infrastructure. This is economic apartheid and class warfare writ large.
A dystopian future awaits Western Sydney residents under Australia's mass immigration 'Big Australia' policy. It must be stopped.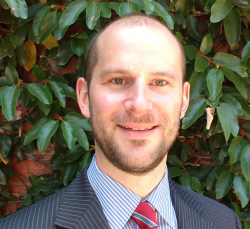 Latest posts by Unconventional Economist
(see all)