Via FTAlphaville:
For most of 2018, US assets were exceptional. Thanks to a hefty dose of fiscal stimulus from the Trump administration, the economy surged at a time when growth elsewhere was slowing down. And when the Fed moved to further tighten monetary policy — as the likes of the ECB and BOJ held firm — the dollar advanced, rattling many emerging market countries whose currencies depreciated as a result.

But despite the Fed joining other global central bankers in turning dovish this week and China's stimulus measures finally kicking in, the US could hold on to that exceptionalism for just a bit longer.

On Wednesday, Fed Chair Powell said the following: "The data are not sending a signal that we need to move in one direction or another." Last year the data pointed clearly in one direction. In the second and third quarter, US GDP growth expanded 3.4 per cent and 4.2 per cent respectively, leading the Fed to raise interest rates four times in 2018. Financial conditions tightened for a time, only to ease dramatically as the Fed revised down the number of rate hikes it expected this year and next, as a chart from Hans Redeker at Morgan Stanley shows here:

The dollar rallied as a result of this tightening, much to the chagrin of emerging market economies with large dollar-denominated debts on their balance sheets. In the face of a more gradual pace of monetary tightening from the Fed, the reverse will hold true, per Redeker:

But at the same time that central banks are back to the global co-ordination the world saw five or six years ago, as Scott DiMaggio Co-Head of Fixed Income at AllianceBernstein frames it to Alphaville, global growth is looking pretty dire.

Yes, China's stimulus measures are finally starting to show up in the data, but key sectors remain under pressure, and US-China trade talks may have hit a rough patch. Factory output, an important gauge of the country's manufacturing activity, recently slowed to its weakest pace on record. Retail sales did rise more than forecast in January and February, but infrastructure investment stalled.

And in Europe, investors faced quite a shock on Friday with German manufacturing PMI plunging to its lowest level since 2012. Broader Eurozone figures showed some stability, as did the services sector, but all in all, it was grim, per Claus Vistesen at Pantheon Economics:
Output and new orders are falling off a cliff in manufacturing, work backlogs are falling steadily and the pace of purchases of production inputs has slumped to a six-year low. These gruelling trends are now showing up in the labour market too. Manufacturers took on new workers at the slowest pace in four years. Indeed in Germany, manufacturers even shed workers. Meanwhile in services, conditions were stable this month.
Brexit is certainly to blame, as is the pending threat of US tariffs on European goods. Talks have stalled despite warnings from President Trump of his administration's ability to inflict "pretty severe" pain on EU economies.

Given the economic weakness out of China and Europe, it's of little surprise that growth globally is trending downward. According to Adam Slater and Simon Knapp at Oxford Economics, the world is in its third such slowdown since 2010, and the eighth since 1979:

And as leading indicators for world investment and trade suggest, they say this slowdown could persist for some time, warning that "the full-effect of US-China tariffs on trade volumes is yet to be seen."

So while the extent of US assets' exceptionalism versus the rest of the world may not be as wide a chasm as it was last year, the trend is not over just yet.
I completely agree. Worrying about US recession right now is ridiculous versus the rest of the world. The problem is that makes it hard for anybody else to recover given the strong DXY tightens pegged currency domestic conditions. Eventually that may break US growth but last not first…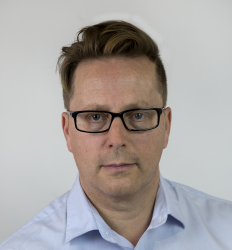 Latest posts by David Llewellyn-Smith
(see all)