Via Domain comes Scummo the Liar:
"I'm saying the economy will be weaker under Labor – that's exactly what I'm saying, because they're going to put $200 billion worth of taxes and take Australia's industrial relations system back to the times when we had recessions in this country," Mr Morrison said at a business summit in Sydney.

"I'm being very clear with Australians. No use on the other side going 'oh, I didn't really realise that it would have that impact'. It will have that impact."

"Whether it goes to the degree that you've said, well, history would show," he said in a brief question-and-answer session at the Australian Financial Review's business summit.

"I'm trying to ensure that we never know the answer to that question because under a Liberal National government we will maintain the continuity of the policies that have been so successful in restoring the budget, driving the economy, record jobs growth, keeping Australians in work at the highest level of the working age population that we have ever seen."
Very stupid politics and easily countered by Labor as of tomorrow when it will very likely be able to point to a per capita recession already underway under the Scummo Government: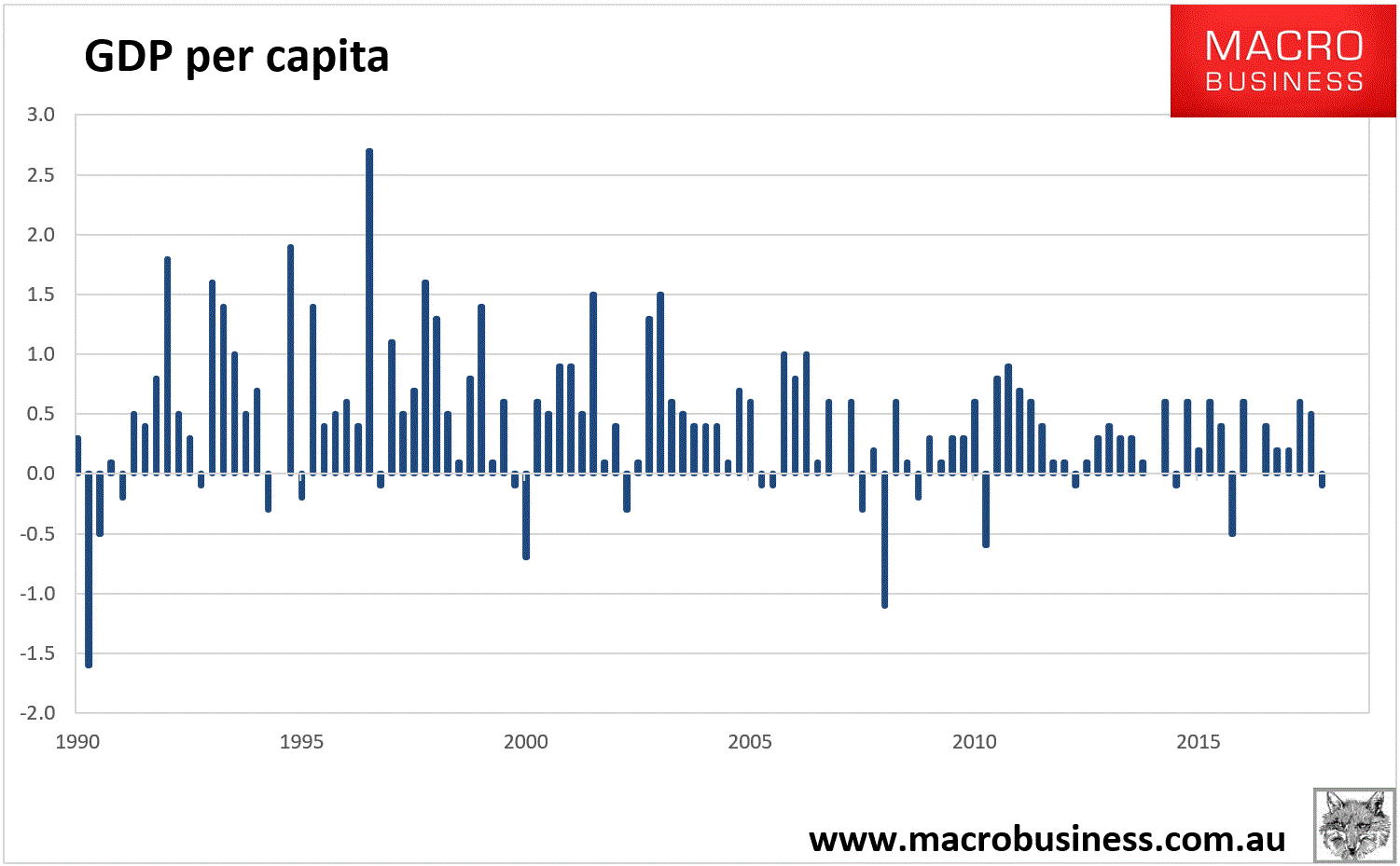 Lying comes easily to Scummo. Thinking not so much.