After Chris Joye's big short post yesterday, some readers wanted to know more about how to short Aussie house prices. There are a number of ways but note that this not investment advice.
The most obvious methods are to do what the MB Fund is doing. Get long government bonds and short the Australian dollar. Both of these will benefit if house prices keep falling. The former will see capital gains as the RBA is forced to cut. The latter for the same reason if you're holding either foreign assets or cash. The MB Fund also offers an ethical screen that knocks all exposure to Aussie housing out automatically.
If you're feeling more adventurous then the obvious place to go is the big banks. These can be shorted by borrowing their stock and selling it forward. Though this is complicated and expensive, not least because of the big dividends. You might also use futures or CFDs for the same end. My own view is that banks have plenty of downside left in them with current valuations at 12x forward ridiculous given the earnings and dividend risks.
The same argument can be applied to property services stocks like REA, DHG or GMA. These can be even more attractive than bank shorts given most have lousy dividends and high (often tech-like) valuations.
Then there are the building stocks which will are already getting smashed. Though you want to be careful to avoid those that have exposure to infrastructure.
There are also the LICs and REITS. These have been powering higher as bond yields fall. Most are exposed more to commercial than residential property. My own view is that these will also roll over in time as the economy sours, especially those exposed to retail space, which is already weakening.
I was surprised to find only one LIC specialising in mortgage bonds on the equity market: GCI. But it does appear to be deep into junior tranches of RMBS with only 3% AAA so it is a juicy shorting vehicle if you can borrow the stock. Then again, these kinds of highly illiquid firms tend to lock up when things turn south.
Finding actual mortgage bonds to short is more difficult, just it was in The Big Short. You need access to 'over the counter' (OTC) deal arrangements with somebody to take the other side of your bet. It's not for the retail investor.
More broadly, what all of these ideas suggest is how stupid the RBA has been to let the correction run unabated (not that it should stop it but certainly slow it). If RMBS downgrades or bank capital reaches a tipping point before monetary policy is eased then it will already be too late to stop the so-called "orderly"correction from turning into an outright crash as markets smell blood.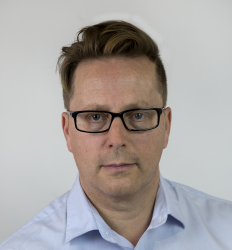 Latest posts by David Llewellyn-Smith
(see all)