The problem with being insane is that you become self-satirising. You're own behaviour exits so far outside accepted norms that it becomes a comedic reassertion of the same. We had one recent example of this in the Scummo & Co defense of Paedo Pell. But that it small fry compared to today's debacle as School Strike 4 Climate takes to the streets:
Australia is in the thick of the climate crisis. Prolonged drought cripples farming communities. Flash flooding is creating chaos in cities. Catastrophic bushfires and severe cyclones threaten people's homes. Heatwaves are sweeping the nation.

Half the Great Barrier Reef is dead.

At the same time, mining giant Adani is promising to start digging a new coal mine to open up one of the largest untapped coal reserves on Earth, vocally backed by Federal politicians who are ignoring the majority of us who want them to #StopAdani and tackle dangerous climate change.

A Federal Election is around the corner but our politicians have lost touch with the people they were elected to represent – us! As school students, we're sick of being ignored. We're sick of our futures being turned into political footballs. We feel sick when we see and hear about the climate impacts that are already devastating communities here and all around the world.
Sometimes in a debate you have to simply accept that you're licked. Discretion is the better part of valour and all of that. Not Scummo & Co which only know one way, flat out mad, via The Australian:
A school strike today promoted as a "student-led protest" by thousands of children skipping classes to attend climate change rallies around the nation has been organ­ised by a network of adult activists from climate campaign organisations.

The primary backer of the planned­ student walkout called School Strike 4 Climate Action is the Australian Youth Climate Coal­ition, a non-profit company registered as a charity with an all-adult board and 68 adult staff.

The AYCC was set up a decade ago to mobilise young people on climate action by Anna Rose, an adult activist and the wife of former GetUp national director and Greens candidate Simon Sheikh.
The Daily Telegraph went to great lengths to find one the kid that is not going:
Children are scared of coal because public school teachers have … Year 12 student Joanne Tran said kids were being used as pawns by climate alarmists …
And the intellectually bankrupt IPA just couldn't help itself, also at The Australian:
There's little doubt that the prospect of spending a day out and about with friends shouting about Adani, fossil fuels and the Morrison government is infinitely more thrilling than enduring a morning of double maths followed by an afternoon of double science.
In short, in Scummo World, it's not that the kids would like to have a planet to live on, rather they're the victim of some grand GetUp conspiracy. Never mind that the Norwegian organiser of the global event has just been nominated for a Nobel Peace Prize.
Surely it is time to break out the riot police, water canon and tear gas to make some mass arrests for sedition!
Some fun below: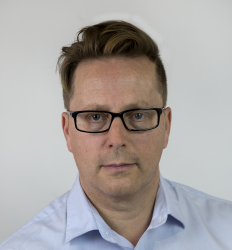 Latest posts by David Llewellyn-Smith
(see all)