Check out this great news, via Reuters:
Vitol Group's head of liquefied natural gas trading said on Wednesday that the outlook was bleak for LNG in the short term due to an "incredibly" oversupplied market, which would lead to some output shutdowns.

"We had record imports of LNG into Europe. Three years ago we saw 63 cargoes in one month, in March we see 125 cargoes, April and May we expect 150 and 170 cargoes… This is really unprecedented," Pablo Galante Escobar, Vitol's head of LNG, told the FT Commodities Global Summit in Switzerland.

"We said before that we expect a battle between the U.S. LNG and Russian pipelines. We believe that is happening now but it is being joined by LNG from the Middle East, Africa that is not finding the homes in Pakistan, Bangladesh or China, where the winter was mild but there are other factors, such as excess production."

This week, spot prices for LNG cargoes to be delivered into northeast Asia in May fell to a nearly three-year low of $4.30 per million British thermal units (mmBtu) as buyers are shunning cargoes and re-directing them to Europe, trade sources said.
As we know, Australia actually benefits when the global LNG price falls owing to its appalling mishandling of its own gas reserves. That is, so long as we use our domestic reservation mechanism, via the AFR:
The Pacific Basin spot price for the form of the fuel that is liquefied for export to overseas markets has sunk to about $US4.50 per million British thermal units, or little more than $6.30 a gigajoule. When LNG transportation and liquefaction costs are taken into account, the "netback" price, which regulators have said should be seen as an upper cap on local prices, is even lower…the Sydney spot price for gas on Wednesday is $11.25/GJ, and just less than $11 in Adelaide, Brisbane and Victoria, according to the energy market operator.

"What is going on? If this keeps up there will be more companies going out of business," said Garbis Simonian, managing director of gas wholesaler Weston Energy, which last week saw its second customer in two months bring in administrators, partly because of rising energy prices. "A lot of people are under pressure: How many more businesses do they want to go broke?"

…However, federal Resources Minister Matthew Canavan said his stance on LNG export controls was guided by the ACCC and the Australian Energy Market Operator, both of which had found no shortage of gas on the east coast this year.
Let's cut the bureaucratic bull. Minister Canavan needs to get on the blower to the cartel bosses and threaten blue bloody murder if they don't immediately drop prices.
The export net back price of $4-5Gj is supposed to benchmark the gas cartel's domestic supply under the terms of the Australian Gas Security Mechanism (ADGSM) yet here it is partying at $11Gj. As well, every $1Gj move in the gas price shifts the electricity price by $10MWh up or down. Given it is hovering around $100MWh at the moment, if the ADGSM were deployed then power prices would collapse to $40MWh.
That would deliver gas and power price cuts across the east coast of 60% and 20% respectively (assuming the wholesale is 30% of retail). According to Canstar, the average power and gas bills for households are $1,800 and $1,200 per annum. In short, if the ADGSM were implemented properly then households would immediately see an annualised cash windfall of $840 each. Given there are $8m or so occupied dwellings on the east coast we are talking about a stimulus of $6.7bn per annum.
Business consumption of gas and power is materially larger so the multiple for broader profitability is huge.
Yet the Resources Minister is breaking the ADGSM agreement on behalf of the cartel instead of enforcing it on behalf of his constituents. This is highway robbery in the plain light of day, literally the Government protecting a cartel that is stealing straight from the pockets of every business and household on the east coast even as the economy spirals into the dirt.
This has now gone way beyond market failure. It is simple theft. If Resources Minister Canavan doesn't act he should be arrested for aiding and abetting grand gas larceny.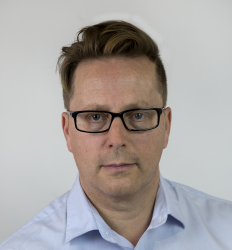 Latest posts by David Llewellyn-Smith
(see all)