Via The Australian:
The Victorian Liberal Party is preparing to spend up to $1 million to save Josh Frydenberg's heartland seat of Kooyong, amid alarm that key city seats will be swept away at the May election.

Senior Liberals said the party had initially allocated $500,000 to fight for the Treasurer's seat but was prepared to "spend whatever it takes'' to save the electorate made famous by former prime minister Robert Menzies.

…The hardest-working marginal-seat MPs can spend up to $1m in a campaign but the fact the Liberal Party is considering the same cash injection for a once rock-solid seat underpins the ­extent to which it is facing a rising Labor tide in Victoria.
Mr Recessionberg won't get any better news today when it very likely will become clear that the L-plate Treasurer has managed Australia into its first per capita recession since the GFC: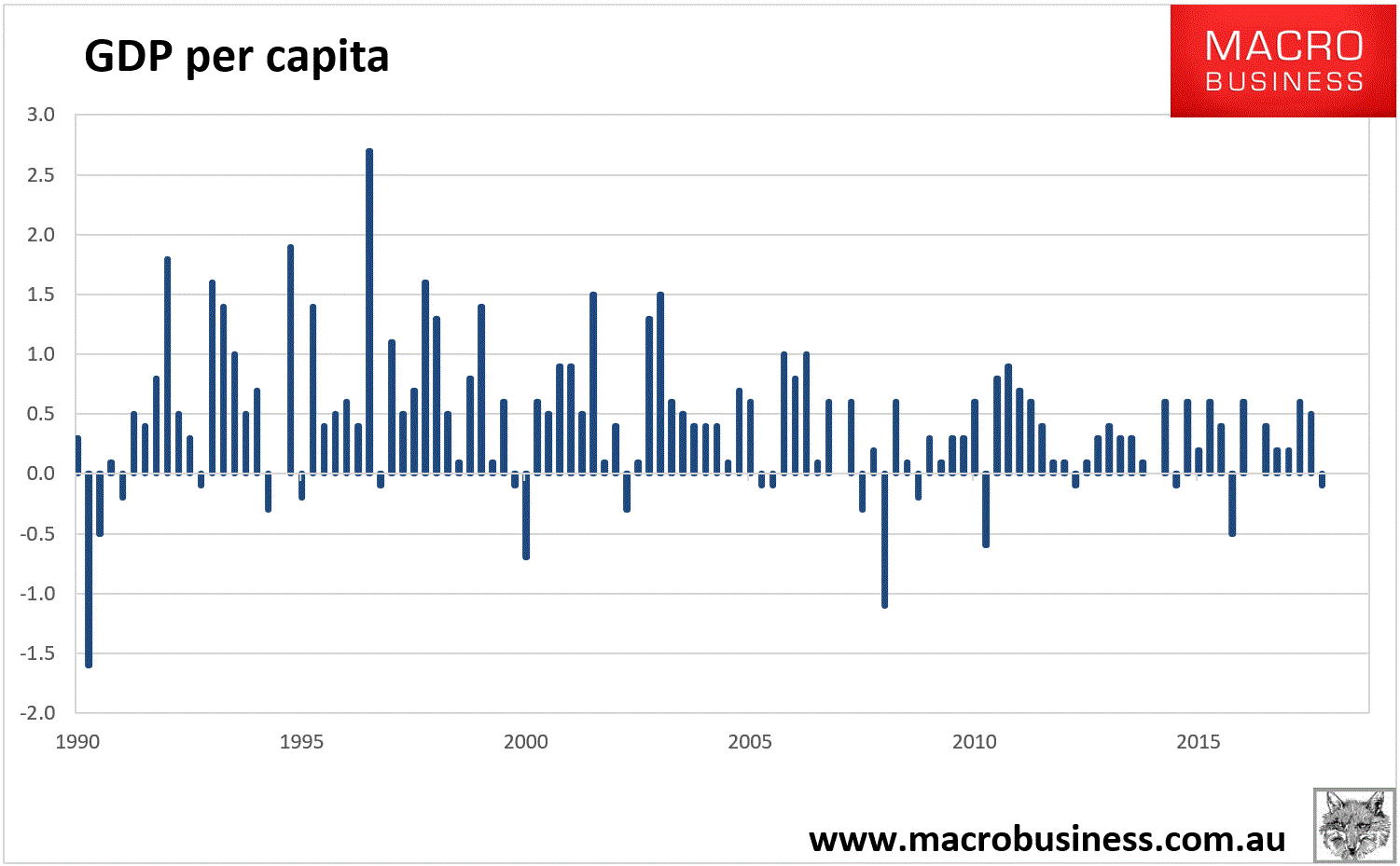 One wonders at what point the LNP will begin to examine itself rather than turning to default solutions like spending more money to buy votes.
In opposition, I guess.