Says ANZ:
We expect no change to RBA policy as the labour market remains strong. The tone will likely remain cautious, however, owing to risks associated with housing, credit conditions and labour market expectations. Risks remain balanced as strong unemployment data have been offset by the weaker 4Q GDP and soft leading indicators
The government will be tempted to find vote-winning measures ahead of the coming election, given receipts are growing more strongly than expected
The RBA is likely to welcome income tax cuts, preferring this stimulus over a lower cash rate, which would not address household's credit supply constraints
Meh. There is a distinct possibility that the RBA will trail the RBNZ's dovish lean next week. It has absolutely nothing to lose. Markets have already left it eating dust. House prices are crashing. All data is falling away fast, including leading employment indicators. ANZ jobs are falling and ABS job ads growth is slowing swiftly, via UBS: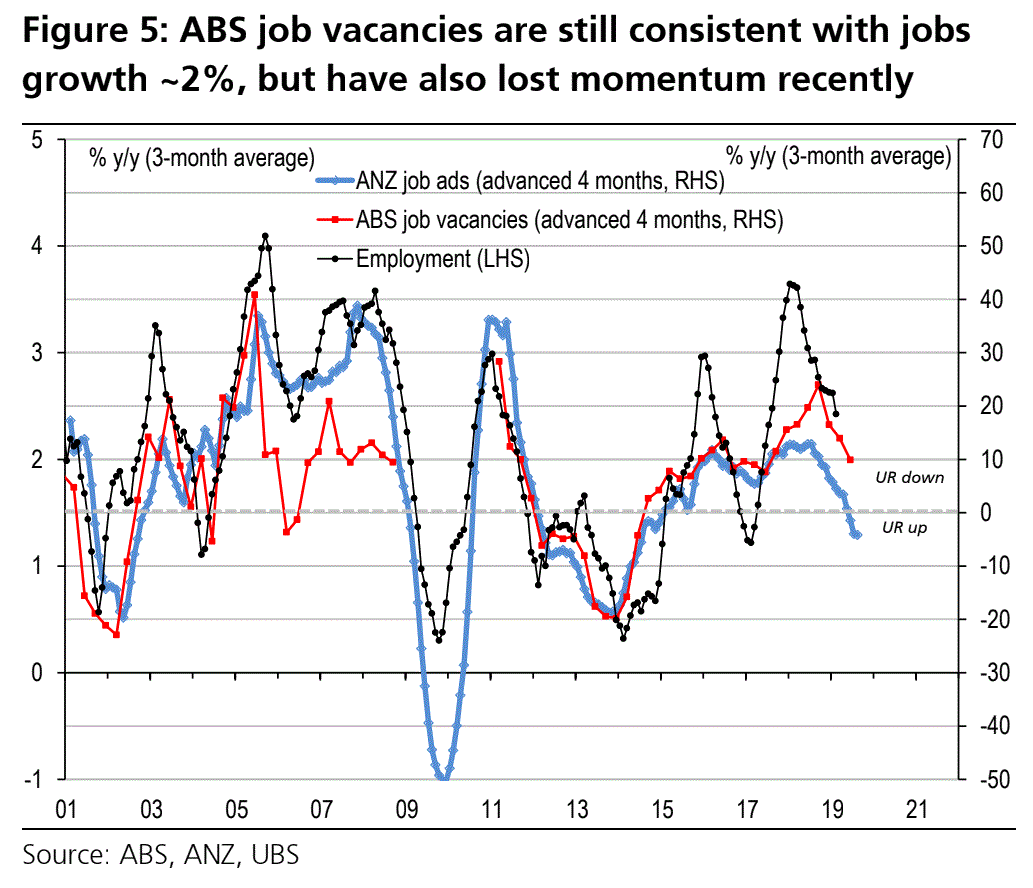 The CBA composite PMI: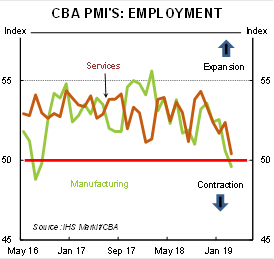 AIG services PMI: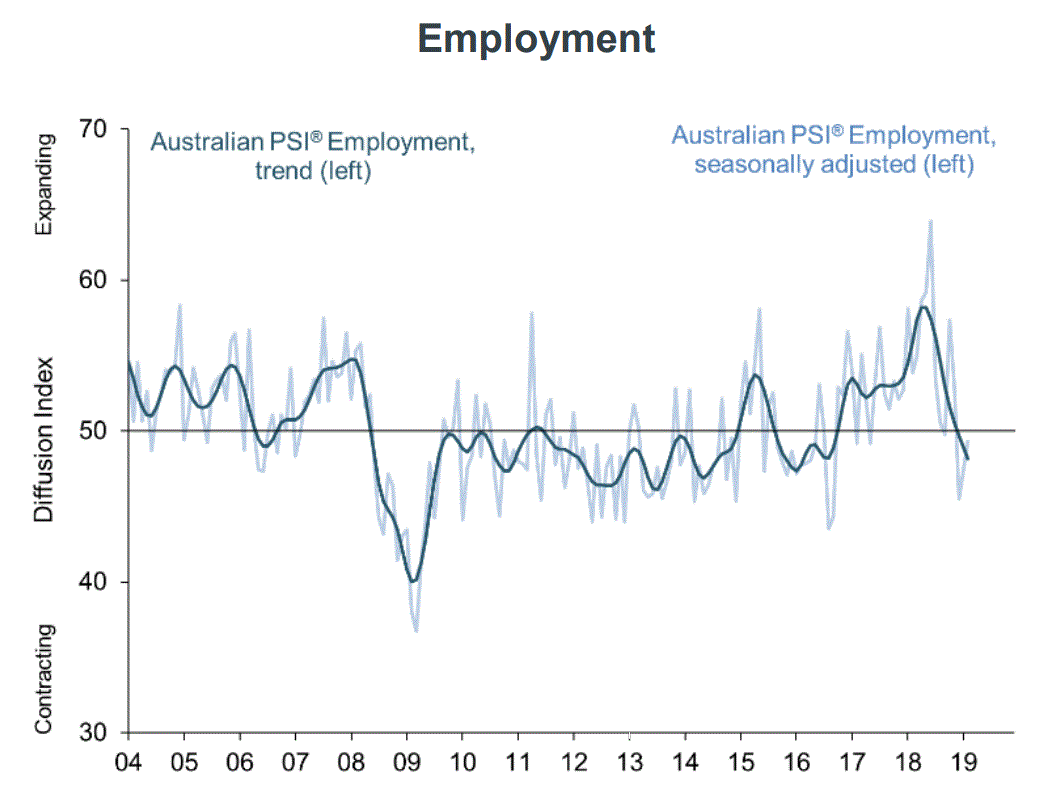 AIG construction PMI: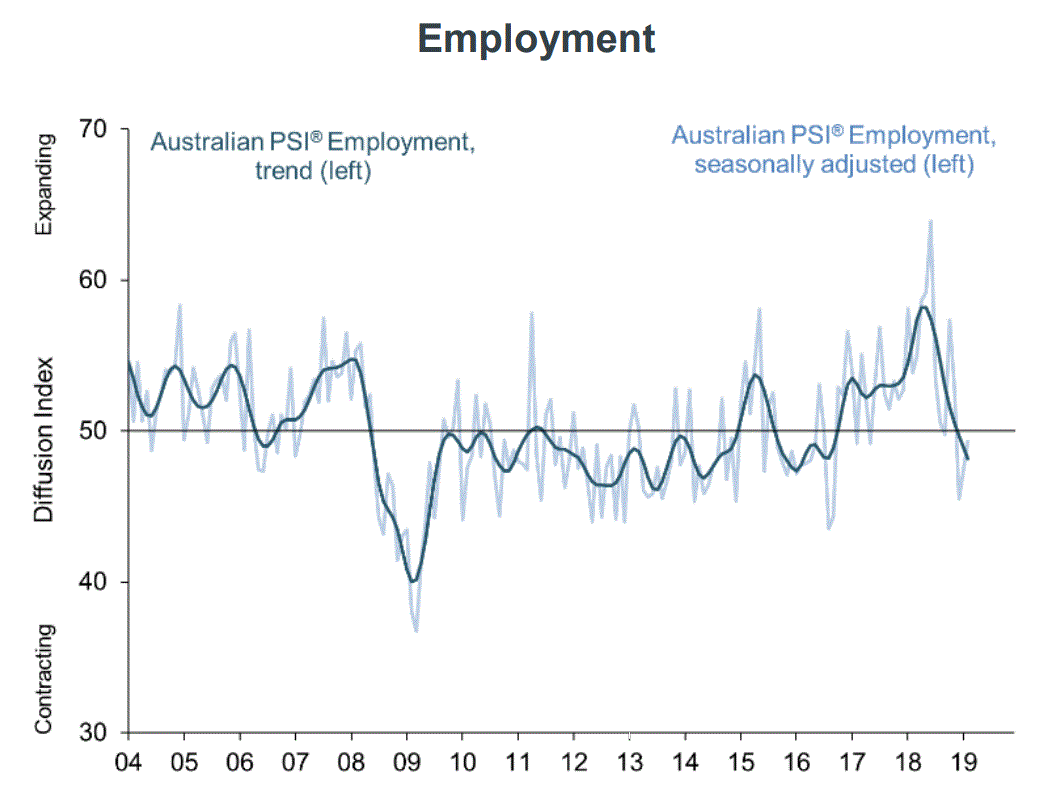 AIG manufacturing PMI: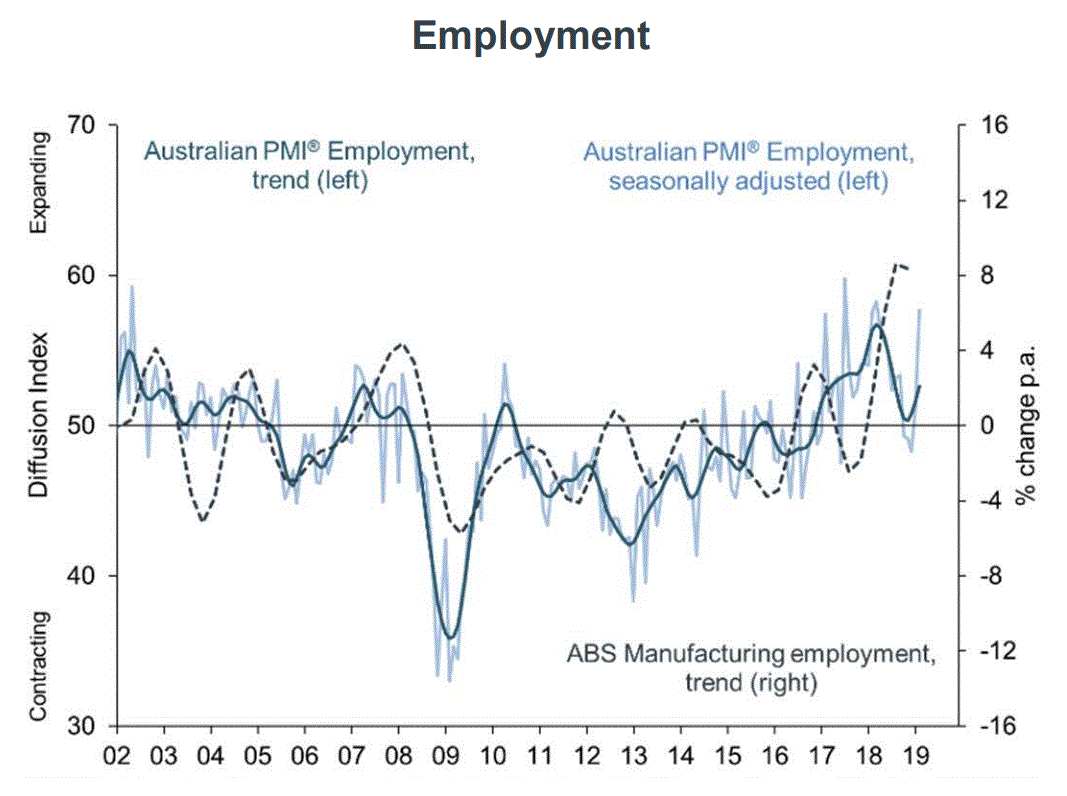 NAB survey: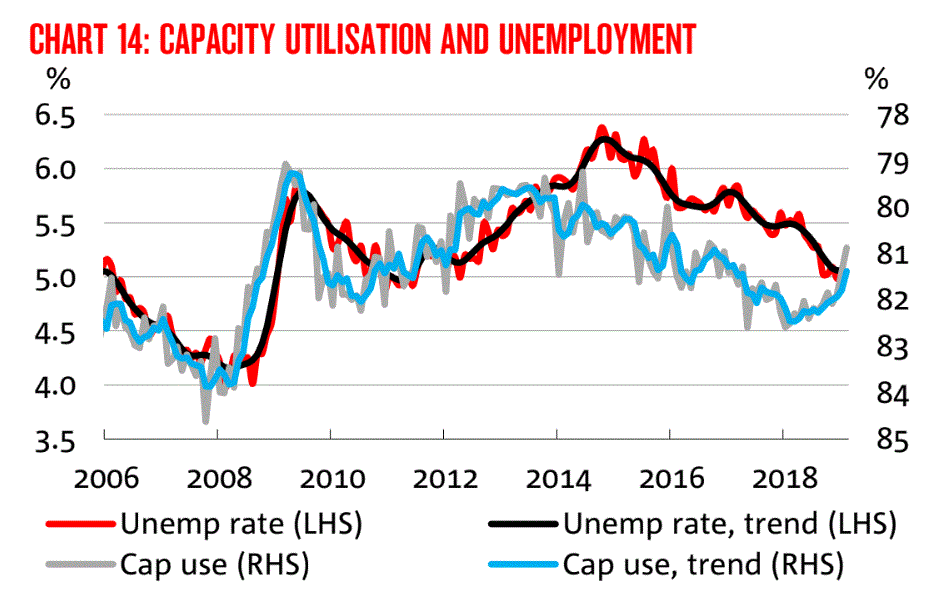 Credit Suisse leading jobs index: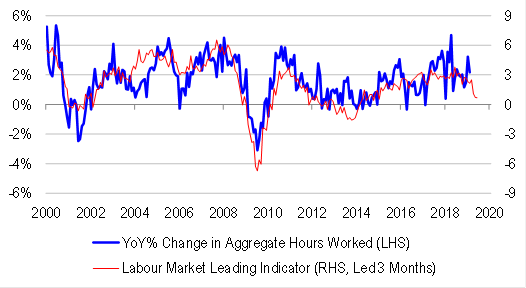 An easing bias will give the Bank flexibility to move without having to. Indeed, to not flick the switch to an easing bias next week would be downright recalcitrant (being as polite as I can muster).
Latest posts by David Llewellyn-Smith (see all)