While The Economist's fraudulent 'Most Livable City' index ranks Melbourne the second most liveable city in the world, the 2019 Mercer Quality of Living Index has been released, which has Melbourne sliding to 17th place and no Australian city ranked in the top-10: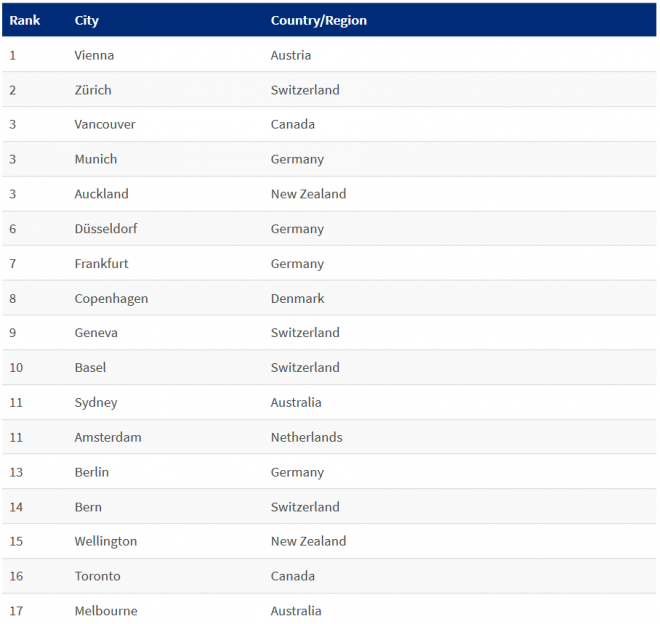 The rankings of Australia's capitals are as follows (Hobart and Darwin are not included):
Sydney: 11th
Melbourne: 17th
Brisbane: 35th
Perth: 21st
Adelaide: 29th
Canberra: 30th
Mercer ranks cities for factors including recreation, housing, public services and transport, economy, political and social environment, and education.
Australia's cities gained a low score in the areas of traffic congestion, which helped pushed them outside the top-10. This concurs with Tomtom's traffic index, which shows strong rises in traffic congestion, especially in the immigration hotspots of Sydney and Melbourne: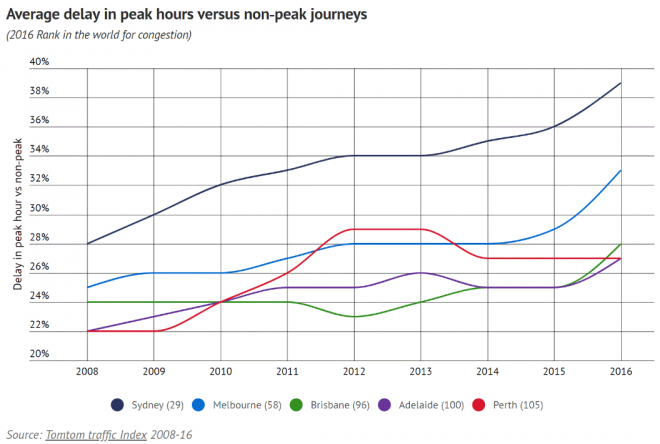 It's also worth noting the urban/metropolitan populations of the top 10 cities:
Vienna: 2.6 million
Zurich: 1.8 million
Auckland: 1.7 million
Munich: 6 million
Vancouver: 2.5 million
Dusseldorf: 1.2 million
Frankfurt: 2.3 million
Geneva: 1 million
Copenhagen: 2 million
Basel: 550,000
As you can see, only one of these cities (Munich) has a bigger population than Sydney (5.1 million) and Melbourne (4.9 million).
Interestingly, pro-immigration booster, Professor Peter McDonald, admits that liveability and size are inversely correlated once a city grows beyond 5 million people:
"When a city reaches five million people it only performs efficiently with the best public transport systems and infrastructure," he told news.com.au.

"Melbourne's public transport system is good but not as good as some other truly global cities like Paris and Tokyo. It's not as efficient."

He said Melbourne is already "under pressure with schools and hospitals" because population projections around 2003 forecast much slower growth than what's happened.

"We went in the wrong direction," Prof McDonald said.
The upshot is that liveability in Sydney and Melbourne will continue to degrade as their populations explode on the back of mass immigration.
Infrastructure Australia's projections unambiguously show worsening traffic congestion and reduced access to jobs, schools, hospitals and green space under all build-out scenarios as Sydney's and Melbourne's population balloon to 7.4 million and 7.3 million people respectively by 2046: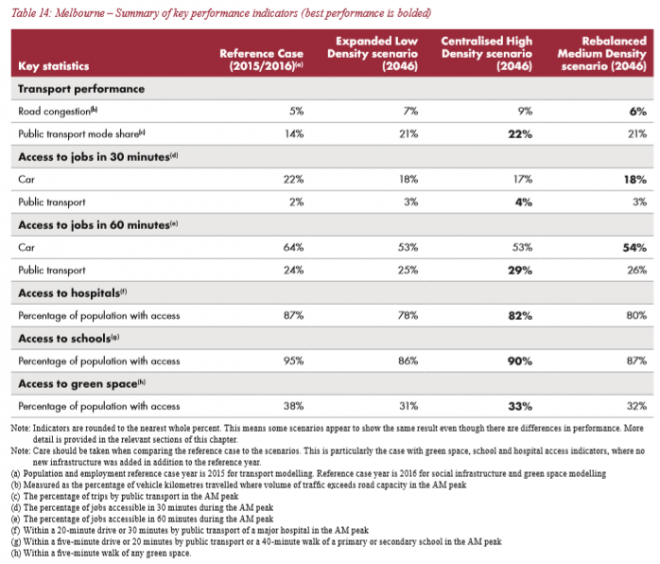 This is the future being thrust upon us by the mass immigration 'Big Australia' policy madness embraced by our major political parties and the biased media.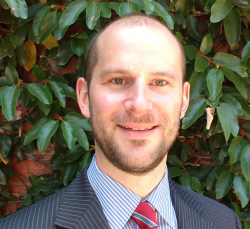 Latest posts by Unconventional Economist
(see all)