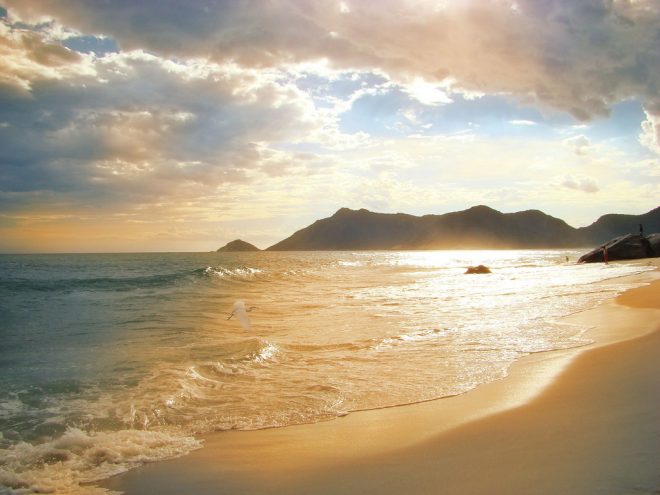 Another very mixed session across Asian share markets as bond markets continue to rally while the USD is having a breather against Yen and Kiwi in particular, the former pushing Japanese stocks lower. Gold is trying to stabilise here above $1300USD per ounce while the Australian dollar is climbing back to the 71 handle after briefly dipping yesterday in sympathy with the Kiwi following the RBNZ dovish stance.
The Shanghai Composite is again hanging on just above 3000 points going into the close, currently down 0.5% to 3007 while the Hong Kong Hang Seng Index is floating along to be up 0.25% to 28797 points. Momentum remains in the positive zone as price respects the previous daily lows at the 28500 point level: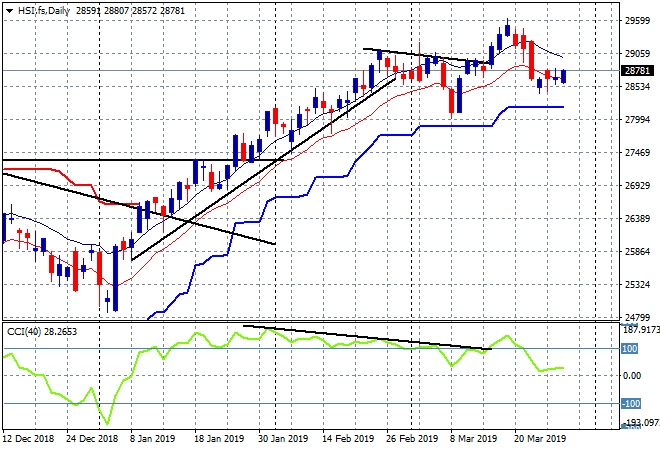 US and Eurostoxx futures are barely lifting going into tonight's session with the four hourly chart of the S&P 500 looking to try to bounce off support and remain above the 2800 points key level amid this yield curve inversion test. Watch the start of week lows at 2790 or so to come under pressure: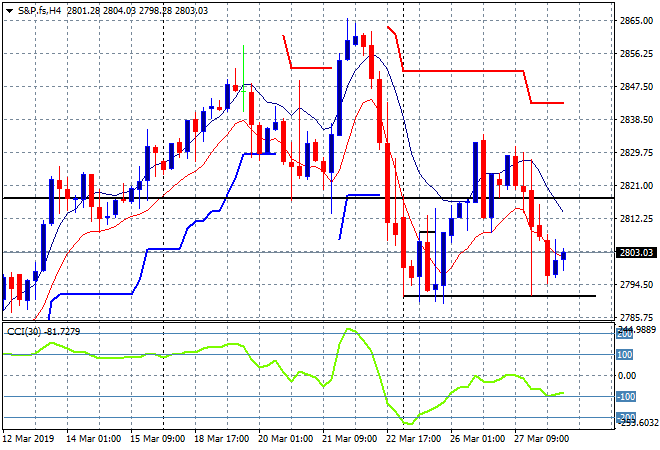 Japanese stock markets are rolling over again due to a much stronger Yen, with the Nikkei 225 closing 1.6% lower to 21033 points, slowly inching towards key support at the 20600 level. The USDJPY pair is now dicing with the 110 handle after failing to punch through the recent session highs last night as trailing ATR resistance at the 110.70 level on the four hourly chart proves far too hard a target to breach: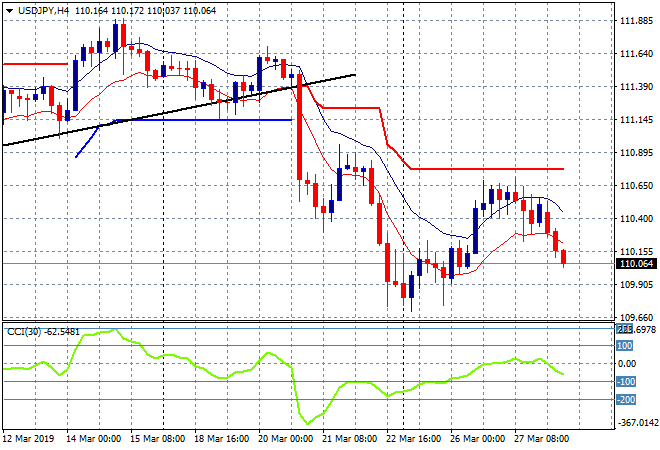 The ASX200 is the standout today, launching 0.4% higher to close at 6176 points, still shy below staunch resistance at 6200 points but at least showing some signs of life. The Australian dollar found buying support just below the 71 handle after is swift reversal on the RBNZ move lower previously. The series of higher lows on the four hourly/daily charts since the start of March is still supporting the Pacific Peso, but this looks to be a swing move only with last week's high at 71.60 a bridge too far: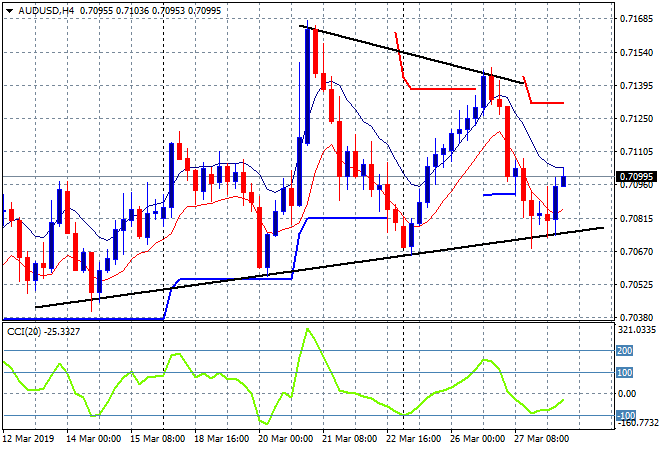 The economic calendar continues tonight with two big ones – US GDP and European CPI. Oh and probably Theresa May resigning and the fall of the UK government. Maybe.