Nice from Richard McGregor via Newsroom:
Talk of strained relations between New Zealand and China has led to fears of trade reprisals – but one expert says the Asian superpower has been "all bark and no bite" with its threats in recent years.

Richard McGregor, an Australian journalist who spent nearly a decade as the Financial Times' Beijing and Shanghai bureau chief, has also dismissed the suggestion that countries like Australia and New Zealand are "reliant" on China for economic success.

Speaking at Victoria University of Wellington's Global China Seminar earlier this month, McGregor said New Zealand was not the only country "wrestling with China".

While China was a powerful country, it had very few allies, either in a formal sense or through close friendships.

Instead, it had pursued more temporal, opportunistic relationships with nations, having forged ties with a number of countries through its One Belt One Road initiative.

While the trillion-dollar initiative had allowed China to build relationships with a number of African and Pacific countries and secure "a PR coup" with Italy signing on, McGregor said it had a large number of domestic critics who saw it as a waste of money – dismissing it as "One Belt One Hole".

Deteriorating relations

International relations with China had deteriorated in the past several years, with the country's militarisation of the South China Sea galvanising much of Asia and the US against it.

The election of Donald Trump as US president had been a "game-changer" for China, McGregor said, bringing together a broad coalition of Rust Belt voters, human rights activists and the American "deep state" in their desire to push back against Beijing.

McGregor believed opposition to Beijing had crystallised in late 2017 and early 2018, as Chinese president Xi Jinping spoke about establishing "absolute leadership of the party" across all sectors of society, abolishing term limits after being appointed for a second term.

"Often in Chinese politics you start with a tightening cycle, then it's loosened a little bit, but this time it's only being tightened."

Xi and the CCP were becoming more active in promoting the so-called "China solution" of successful authoritarianism around the world, winning over a number of countries.

"Beijing…has been masterful in acting under the threshold of political and military conflict…they've made enormous gains without ever firing a single shot."

"The world is being divided, bifurcated: that's what we're seeing now, not so much in slow motion but pretty fast."

However, the suggestion that China could immediately replace the US on the world stage was "kind of ridiculous", he said, pointing to the various territorial conflicts the Asian nation was embroiled in at present.

When it came to diplomatic disputes, McGregor said China was practiced at managing politics through trade, given its own history of being subjected to US sanctions in the 1950s and 1960s.

"Beijing…has been masterful in acting under the threshold of political and military conflict…they've made enormous gains without ever firing a single shot."

Having blocked the export of rare earths to Japan in 2010 due to a territorial dispute over the Senkaku Islands, China had used similar tactics against Norway, the Philippines, and South Korea – with the latter leading to tourism cuts, the closure of Korean-owned department stores in China, and a ban on K-pop.

'All bark and no bite'

While a number of threats had been levelled against countries like Australia, Canada and New Zealand in recent years, McGregor said China had been "all bark and no bite".

One factor was the country's "existential" trade war with the US, while it had also come into conflict with a number of other countries over Huawei and may not want to overextend itself diplomatically.

China would also suffer itself from cutting off trade: McGregor said 70 to 80 percent of its seaborne iron ore came from Australia, and there would be a large added cost if it had to source the materials elsewhere.

"There's a domestic cost to the domestic economy at a time they're fighting with America, at a time the economy is slowing…at a time their economic policy is in flux, there's restraints on what they do as well."

"I really resist in Australia when people say Australia is reliant on China – I say no, we're interdependent. If you get fixed in your head that you're reliant on China, then you'll do anything."

Australia's and New Zealand's economies remained complementary to, rather than competitive with, China, he said, while both countries did most of their business there through goods exports, rather than in-country operations.

"I really resist in Australia when people say Australia is reliant on China – I say no, we're interdependent. If you get fixed in your head that you're reliant on China, then you'll do anything."

Asked about recent opinion pieces in the Global Times suggesting New Zealand would suffer for its interim decision to block Huawei from the 5G network, McGregor said Australia had received similar low-level threats, which appeared to be "part of a gameplan to put people on edge".

However, Beijing was usually very clear when it took action against a country, as it wanted to send a message to the target nation's citizens about the cost of opposing China.
Tell that Australia's tertiary sector, which appears to be a wholly own China subsidiary:
The government's foreign influence transparency scheme faces an early test as universities ignore pressure to register their Confucius Institutes — the Chinese government-funded and administered education centres that have been highlighted as a focus for the new accountability regime.

None of the 13 host universities have registered the cultural and language institutes after they were warned they might be subject to the scheme. Their position sets up a potential showdown with the government, which could seek to use newfound powers to probe the centres and forcibly register them.
Absolutely. Or kick them out. Previously from Australia's most eminent Sinologist, Stephen Fitzgerald, at the ABC:
In an exclusive interview, Australia's first ambassador to China has raised the alarm about China's influence in the higher education sector.

Stephen Fitzgerald singled out Bob Carr's Australia China Relations Institute for particular criticism, saying universities need clear firewalls between donations and research.

ACRI, part of the University of Technology Sydney, was established with a large donation from the Chinese businessman Huang Xiangmo.

Mr Huang was the donor at the centre of the controversy surrounding Labor senator Sam Dastyari.

"I wouldn't have taken the funding," Mr Fitzgerald told Background Briefing.

"This is one of the really difficult issues about what is happening at the moment, because you don't want to say no to all Chinese money.

"That would be ridiculous, self defeating, but you have to put firewalls between the donation and the way it is spent, and you have to be certain about the origins of that money."

The director of ACRI, former foreign minister Bob Carr, said he disagreed.

"[This criticism] is coming from people on the cold warrior fringe of the Australian politics, people who are resentful of any hint of Australia running a pragmatic national interest-based China policy," he said.

"There are two standards being applied here."

As well as ACRI, hundreds of other language and culture centres have been established on campuses worldwide through confidential agreements between universities and the Chinese education ministry.

Mr Fitzgerald said he believed these centres, known as Confucius institutes, had no place in Australian higher education institutions.

"I just don't think they should be in universities," he said.

"Have them in Australia by all means; have them all over the country. I'd welcome them, but I don't think they should be in universities."
Register or prosecute.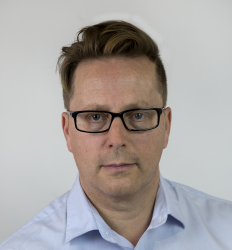 Latest posts by David Llewellyn-Smith
(see all)