Over the weekend Chinese house prices were out for February and showed ongoing slowing with month on month prices up 0.5% versus 10.4% year on year: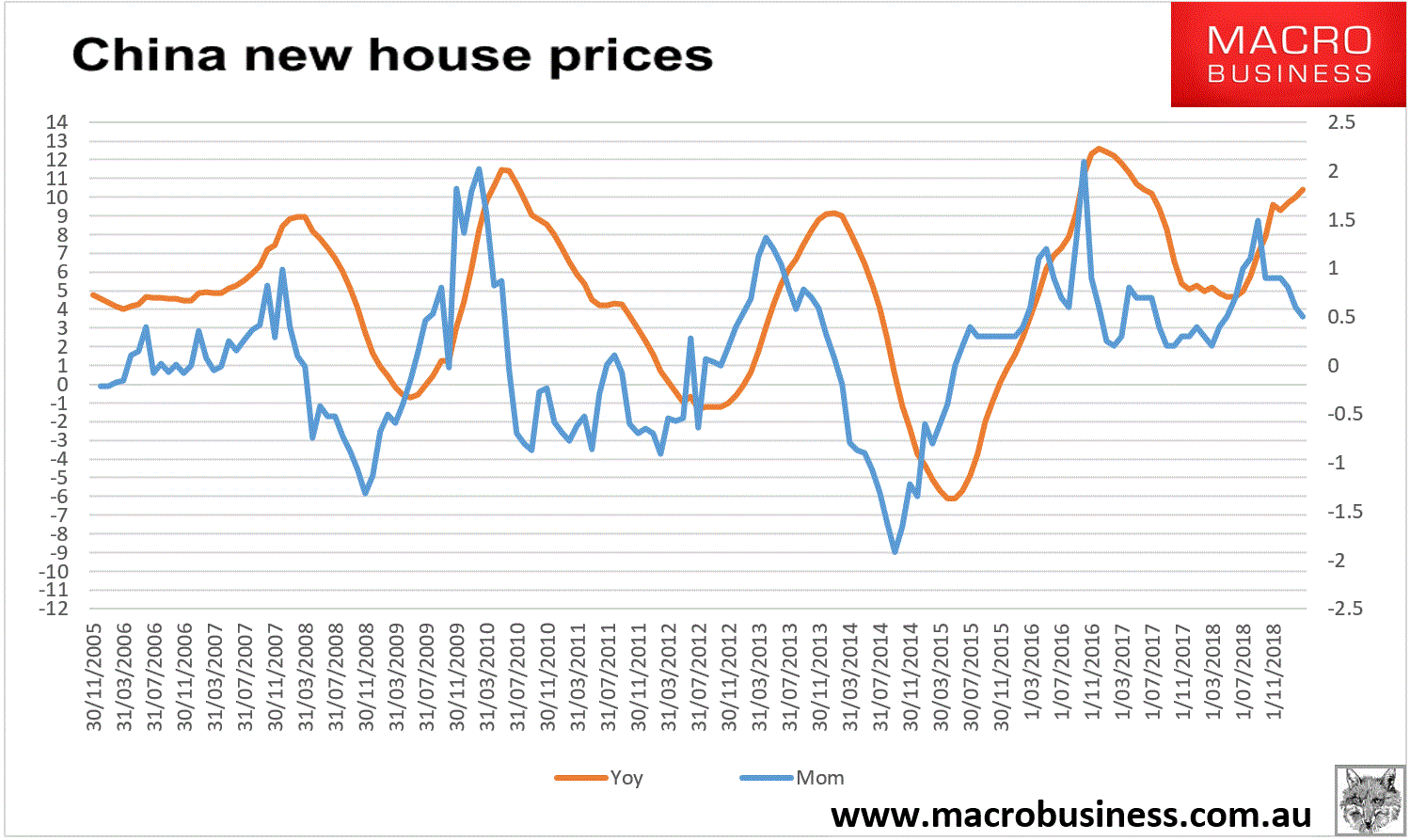 Clearly year on year is about to peak as well. Breadth of gains is also deteriorating slowly with 50/20 split on prices rises and falls/stable across cities: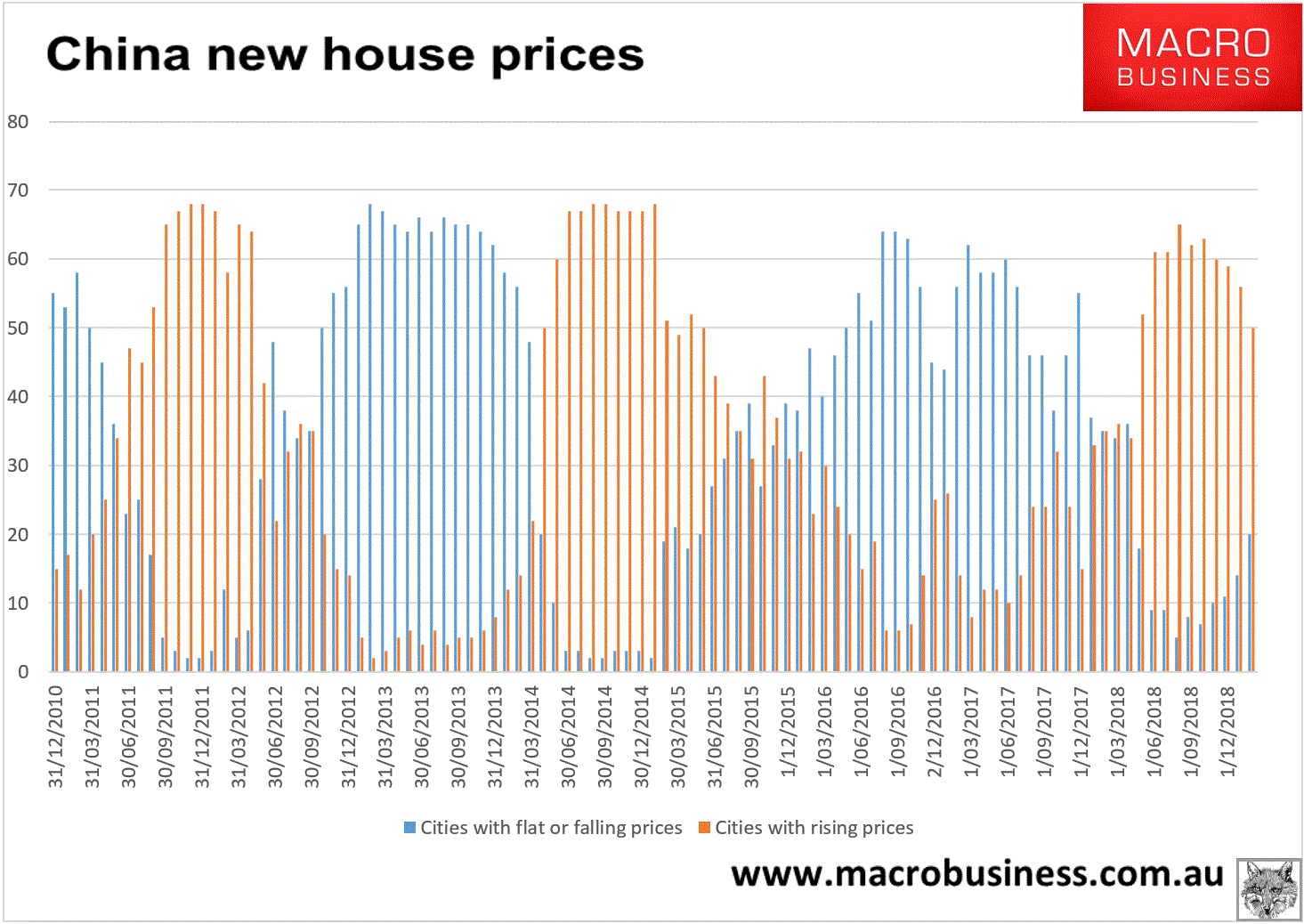 First tier cities have accelerated again but lower tiers are about toll over: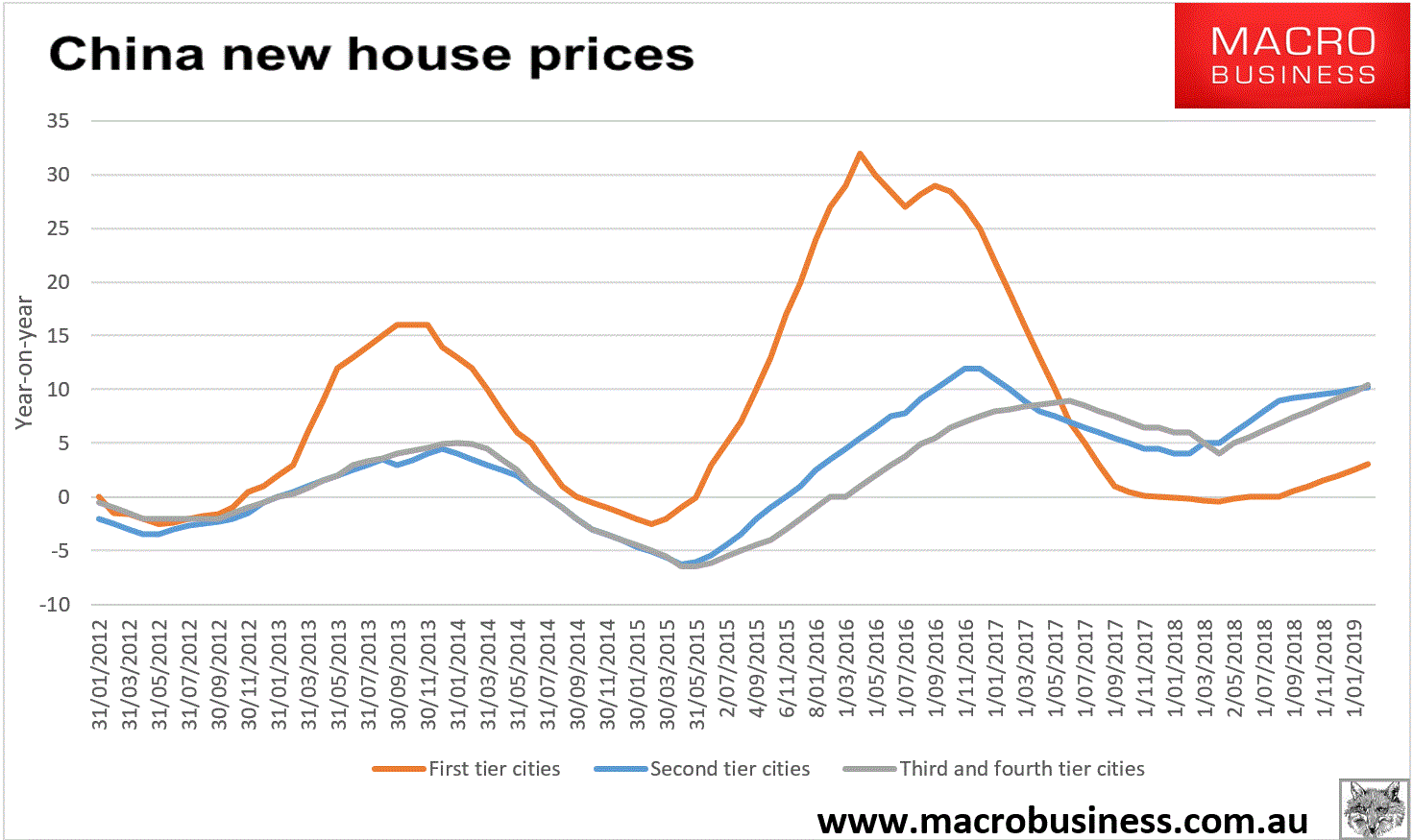 The credit easing we've seen to date has so far NOT reached households and mortgage growth is still easing: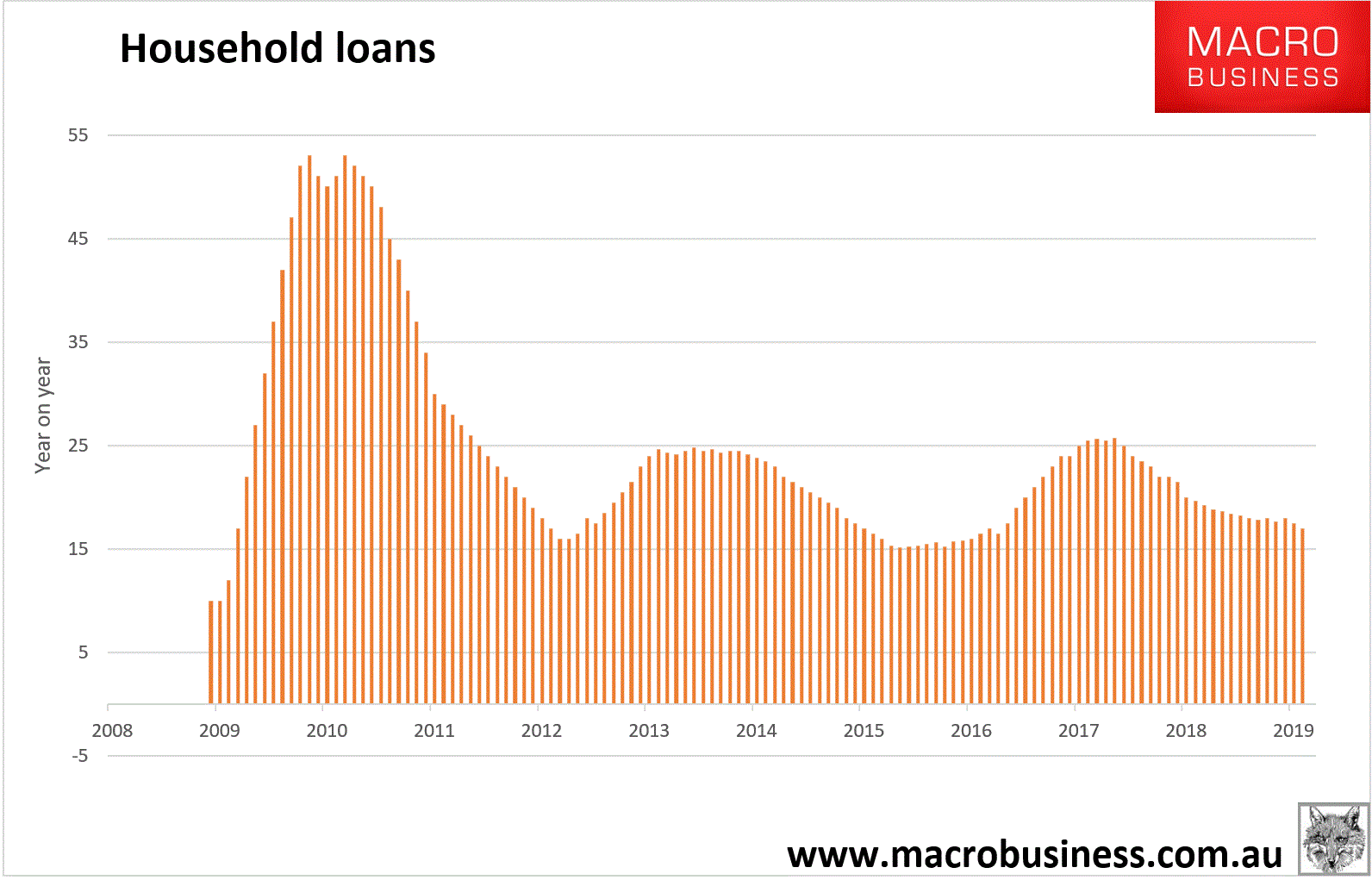 I remain concerned that house prices will not turn up without actual cash rate cuts which remain difficult owing to the yuan/forex reserves/trade war nexus.
There's more slowing ahead for house prices, sales and starts before any turn: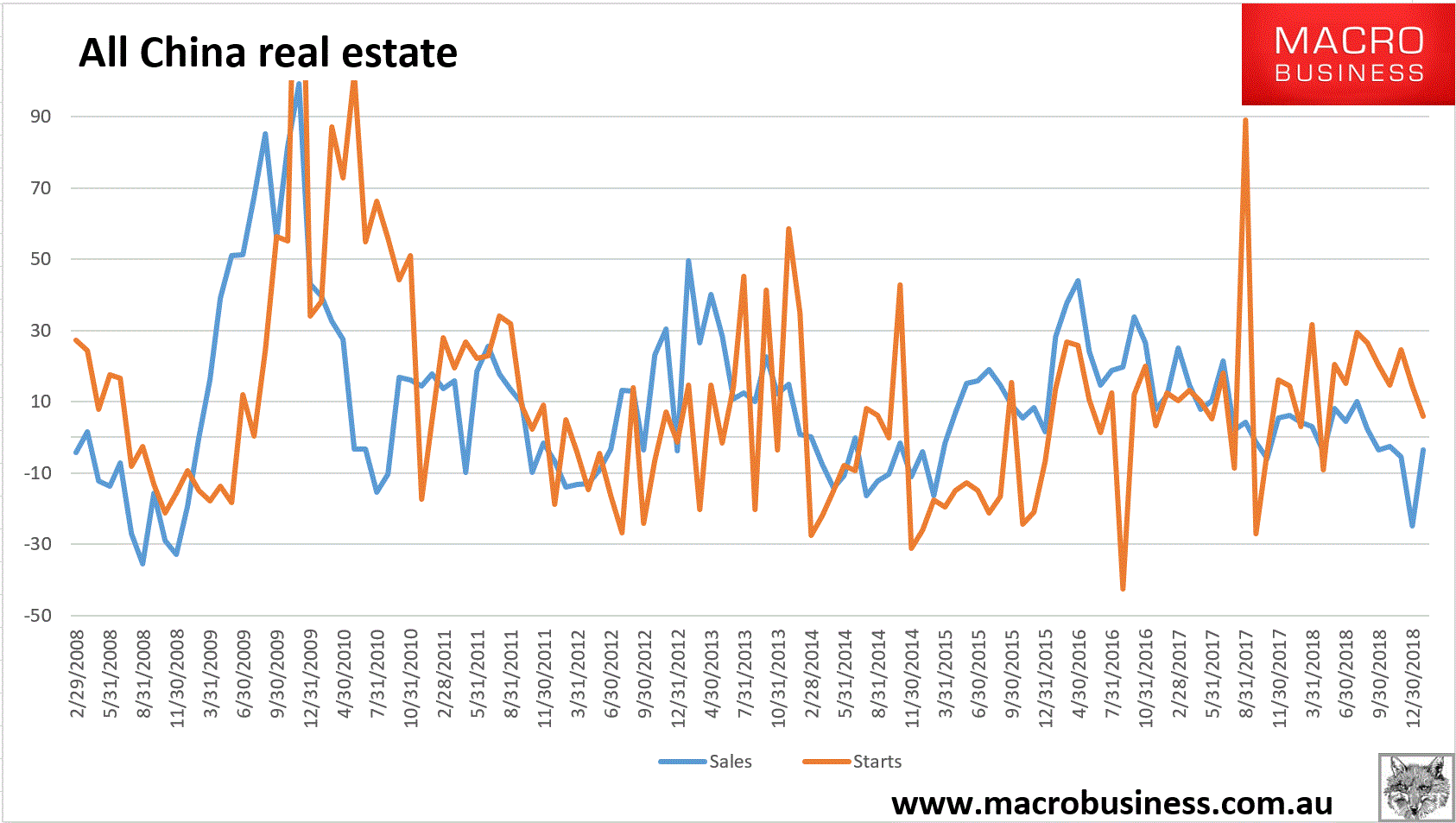 Meanwhile, iron ore port stocks have remained glued to house prices, reversing recent falls: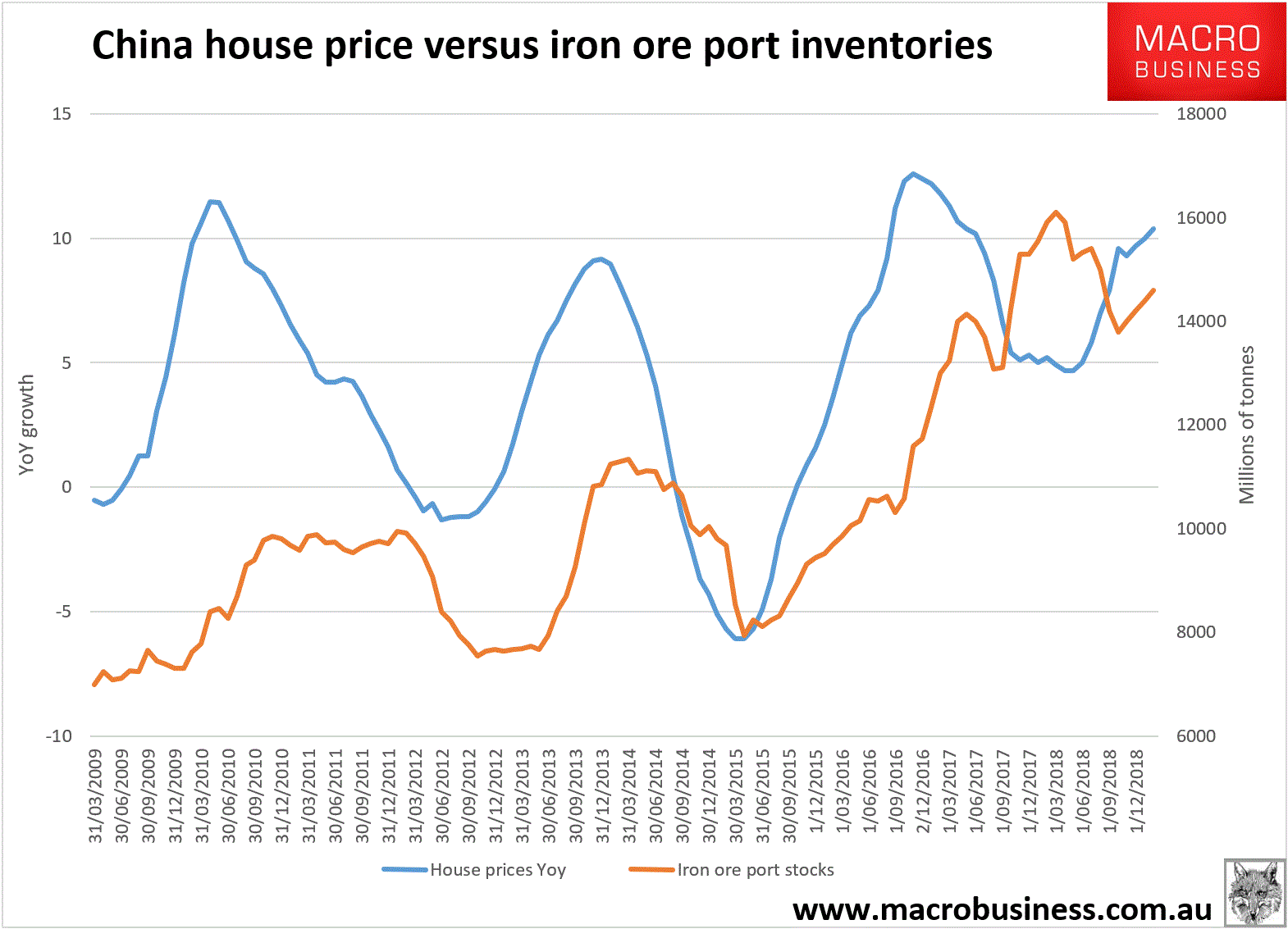 Were it not for Vale I would say iron ore is still in trouble.
Latest posts by David Llewellyn-Smith (see all)