See the latest Australian dollar analysis here:
The Caixin China services PMI just missed big:
Summary – Services and Composite PMI data The Caixin China Composite PMI™ data (which covers both manufacturing and services) indicated a softer rise in Chinese business activity during February. At 50.7, down from 50.9 at the start of 2019, the Composite Output Index pointed to a marginal expansion of output that was the slowest in four months. Nonetheless, business activity across China has now risen on a monthly basis for the past three years.

The slowdown was largely centred on the services sector, which registered the softest increase in business activity since last October. Notably, the seasonally adjusted Chinese Services Business Activity Index posted 51.1, down from 53.6, to signal a marginal rate of growth that was weaker than the long-run trend. Manufacturing production meanwhile returned to expansion in February, though the rate of increase was fractional overall.

The relatively subdued rise in services activity coincided with a slower increase in new business in February. Notably, service providers signalled the least marked expansion of new orders since last October amid some reports of relatively muted demand conditions. In the manufacturing sector, new orders rose for the first time in three months, albeit only slightly. At the composite level, new business expanded at a slightly faster, but still marginal, pace during February.

The trend in exports meanwhile deteriorated midway through the first quarter of 2019. Overall, foreign sales declined marginally, driven by a renewed fall at manufacturing companies. At the same time, new export order growth eased to a five-month low at services companies.

Employment trends continued to differ by sector, with services companies registering the fifth successive monthly rise in staffing levels as manufacturers continued to scale back their workforce numbers. That said, the latest expansion of service sector payrolls was only marginal, having eased since the start of the year. At the same time, goods producers saw a slightly quicker rate of job shedding compared to January. As a result, composite employment fell back into contractionary territory in February.

Services companies in China signalled lower backlogs of work for the second month in a row during February. Though moderate, the rate of depletion was the quickest seen since September 2015, with some firms citing greater efforts to clear incomplete orders. In contrast, outstanding workloads continued to increase modestly across the manufacturing sector. Nonetheless, the steeper reduction in the level of work-in-hand at service providers underpinned the first fall in unfinished business at the composite level for three years.

Operating expenses faced by services firms continued to rise in February. The rate of increase quickened slightly since the start of the year, by remained modest overall. Meanwhile, average purchasing costs for manufacturers declined for the third consecutive month, albeit only slightly. At the composite level, input cost inflation picked up from January's three-year low and was moderate.

February data showed that both manufacturers and service providers raised their output prices only slightly. That said, it marked the first increase in factory gate prices for four months. Where higher selling prices were reported, panellists generally linked this to firmer overall demand conditions.

Chinese companies continue to expect activity to increase over the next year in February. Optimism was widely linked to new products, company expansion plans, greater investment and expectations that overall market conditions will improve. However, the level of positive sentiment softened since January, with confidence easing slightly across both the manufacturing and service sectors.

1) The gauge for new business dropped, suggesting slowing growth in demand across the services sector;

2) The measure for employment edged down despite staying in positive territory, indicating the sector's weaker capacity to absorb workers;

3) Both gauges for prices charged by service providers and input costs edged up. The measure for business expectations continued to fall despite staying in positive territory, reflecting services providers' weakening confidence in prospects.

"The Caixin China Composite Output Index inched down to 50.7 in February from 50.9 the month before.

1) Although the gauge for new export business returned to contractionary territory, the one for overall new orders remained in expansionary territory and rebounded marginally, reflecting a recovery in domestic demand — especially for manufacturing. However, the measure for backlogs of work fell for the second month in a row into contraction, and hit its lowest level since February 2016, reflecting downward pressure on overall orders;

2) The employment gauge returned to negative territory, implying that pressure on the labor market remained.

3) Both gauges for input costs and output charges rebounded, suggesting that the downward trend in prices was cushioned.

4) The measure for future output, which reflects business confidence, dropped despite staying in positive territory.

"In general, domestic manufacturing demand recovered significantly in February. However, with downward pressure on employment, expansion in the services industry slowed notably. Increased infrastructure investment may have prevented a sharper decline in economic growth."
The Australian dollar sank more than any domestic data could achieve: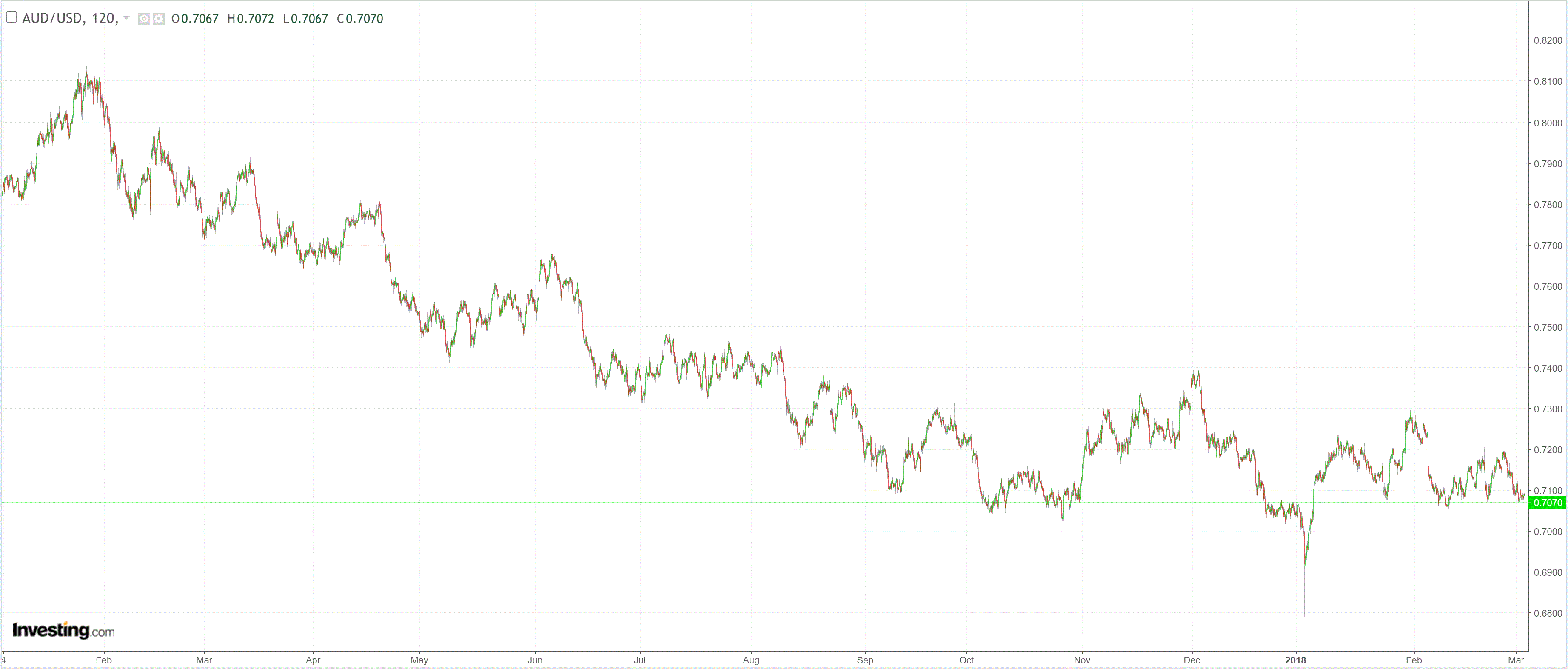 Which makes a certain amount of sense given the Caixin measure includes construction. Even so, I continue to think that the real risk to the AUD is the domestic economy as the RBA is forced to act more forcefully than most think.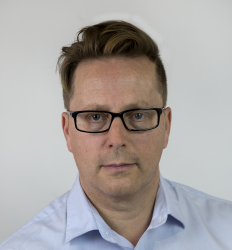 Latest posts by David Llewellyn-Smith
(see all)