DXY was firm overnight as EUR and CNY fell: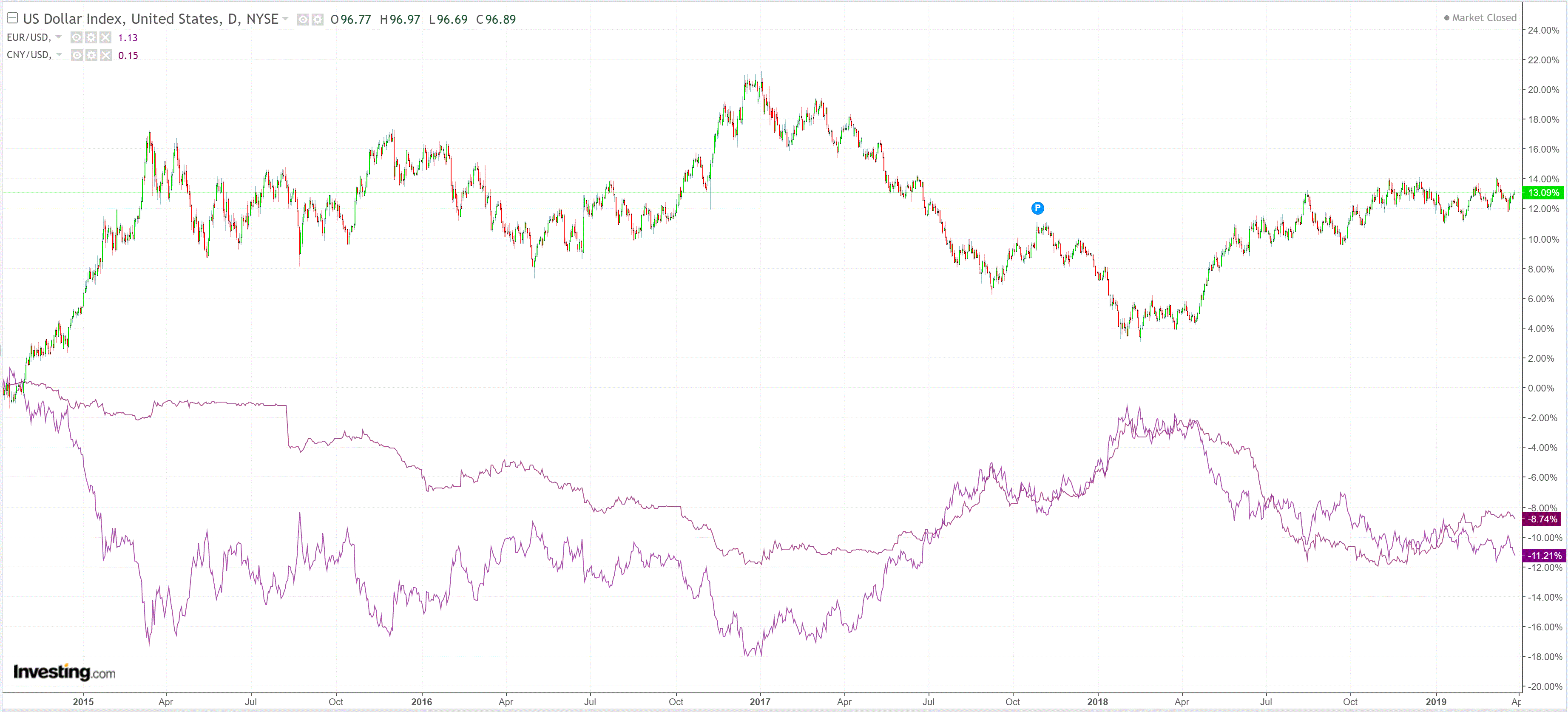 AUD sank against DMs: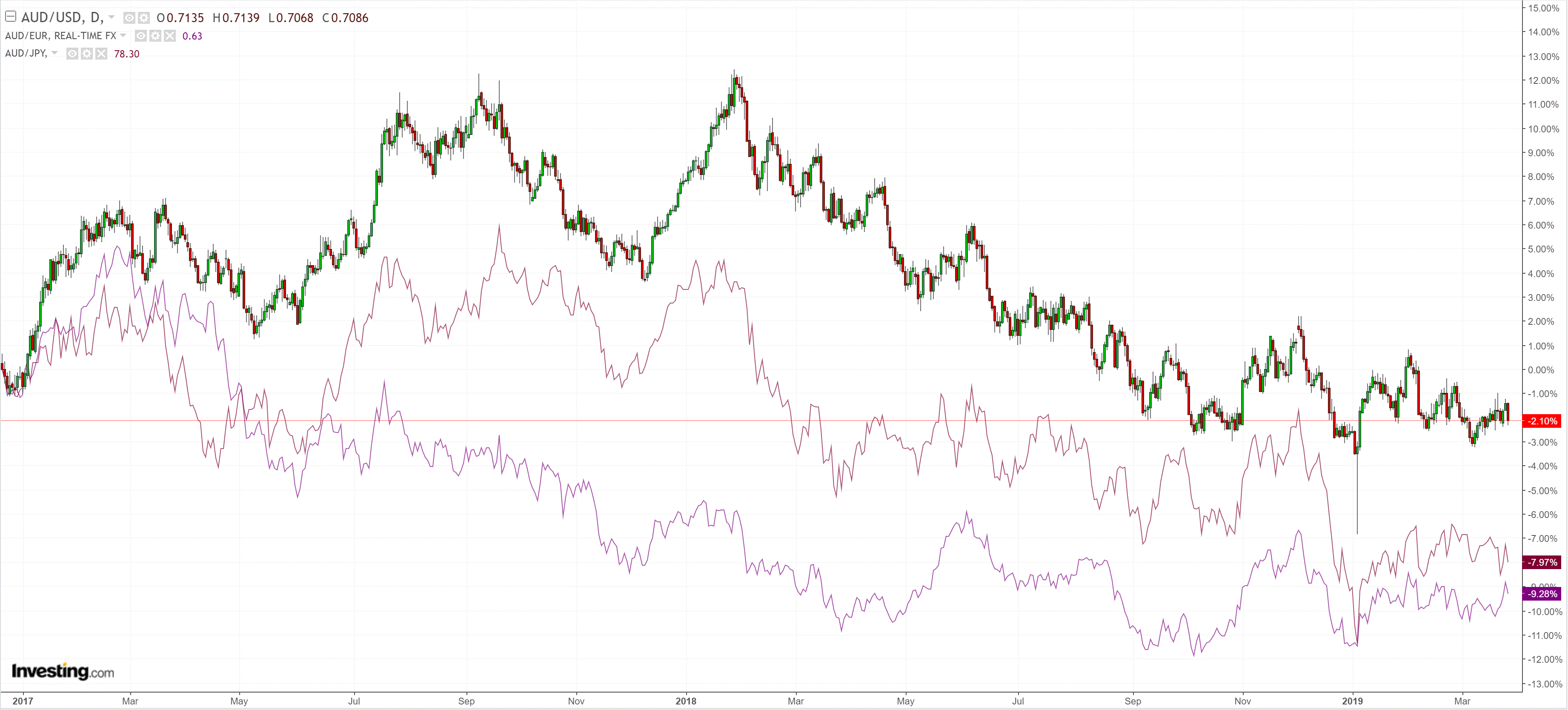 But lifted against EMs as risk retreated from the margins: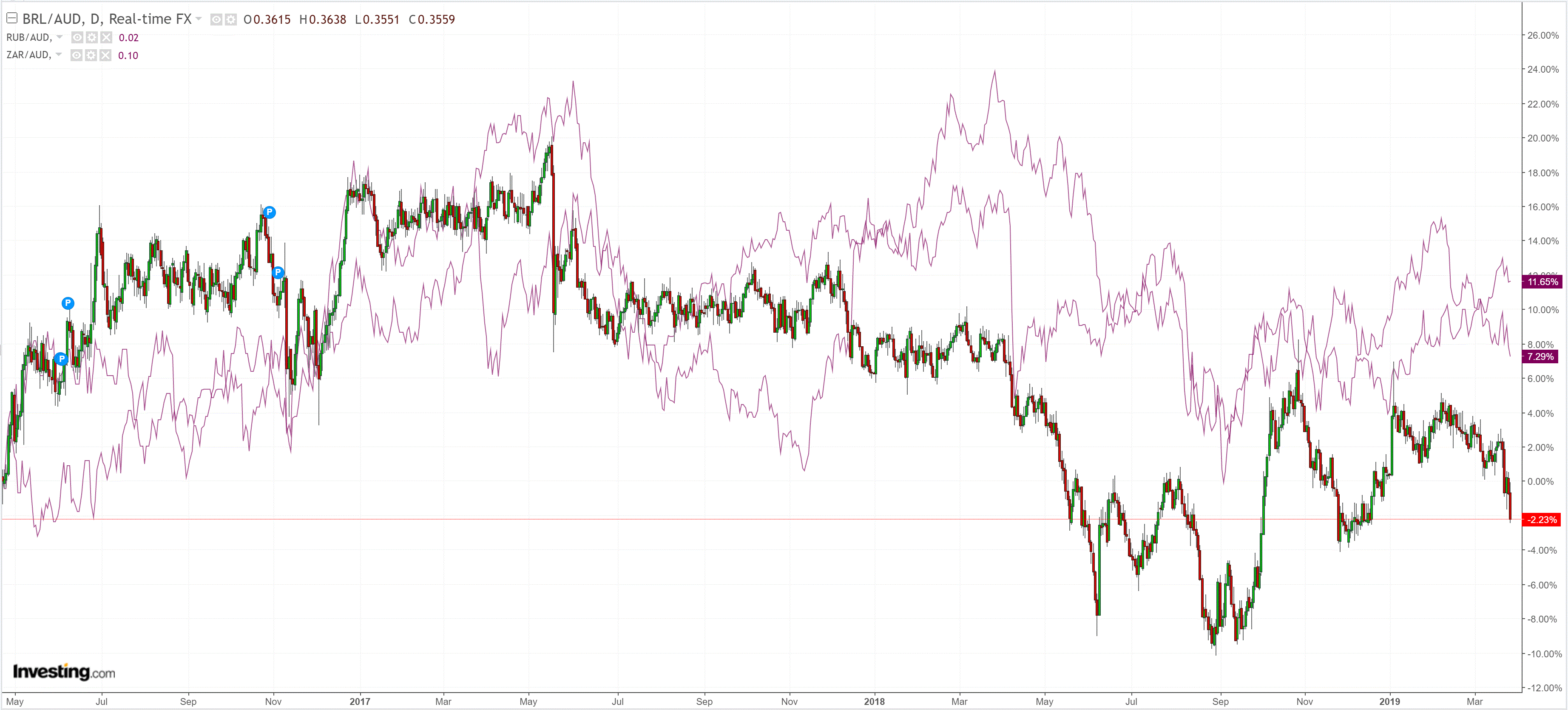 Gold fell: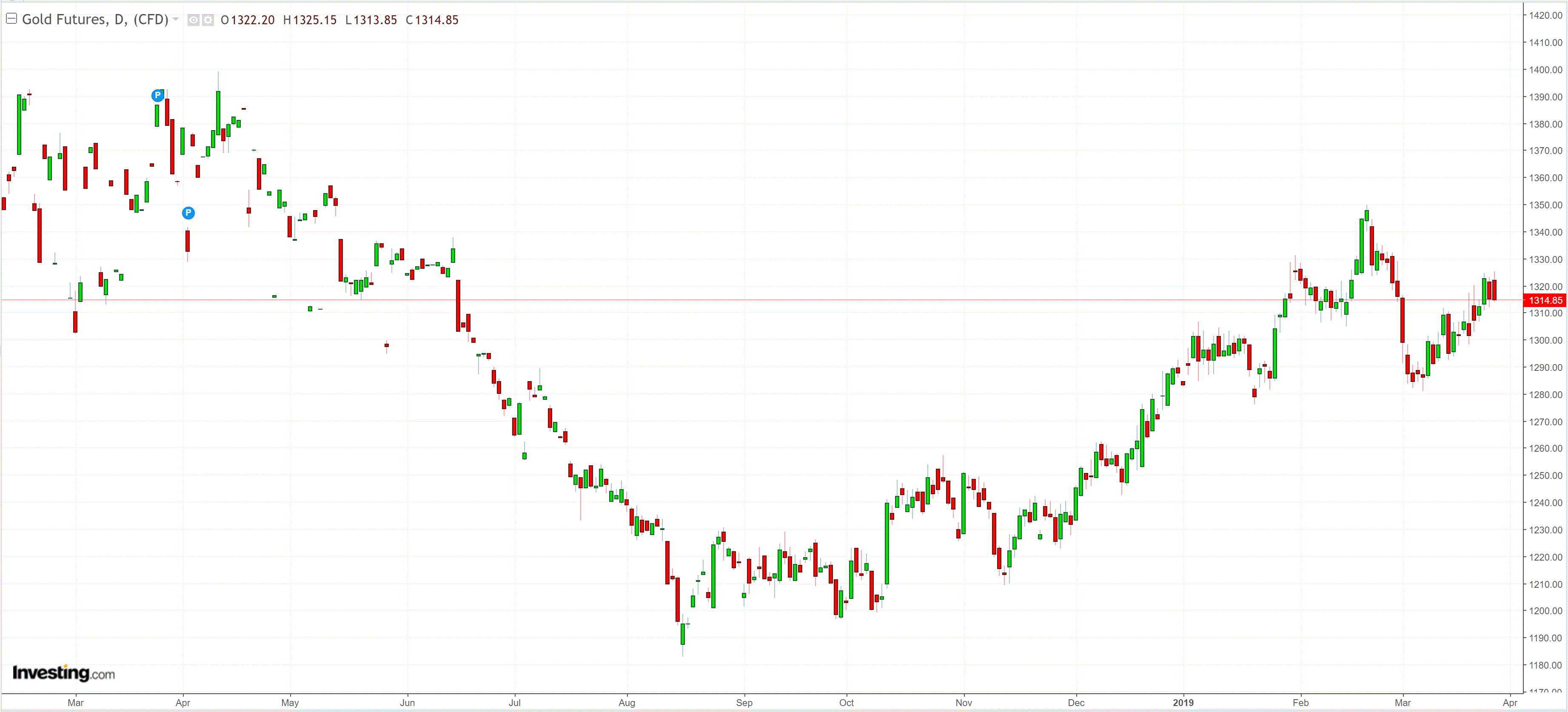 Oil too: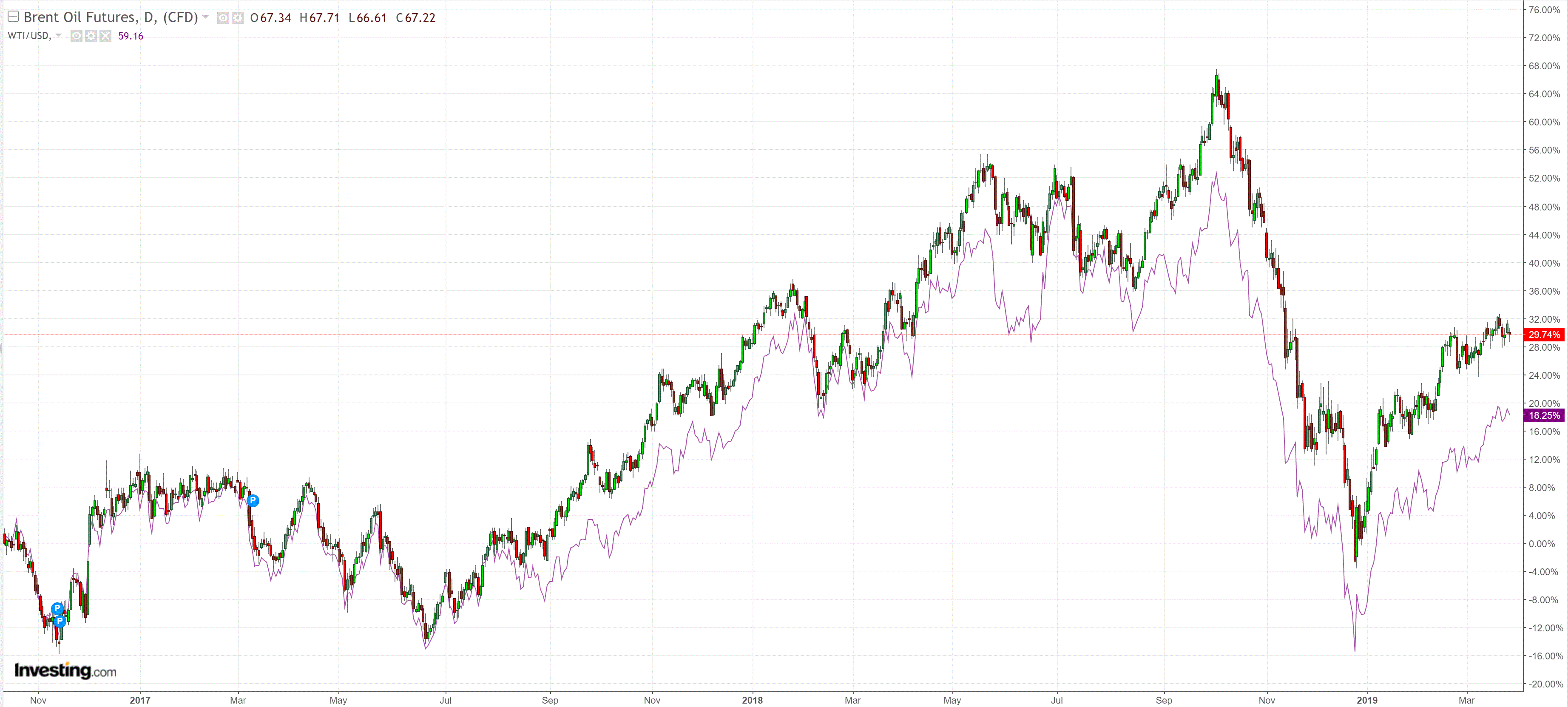 Metals were stable: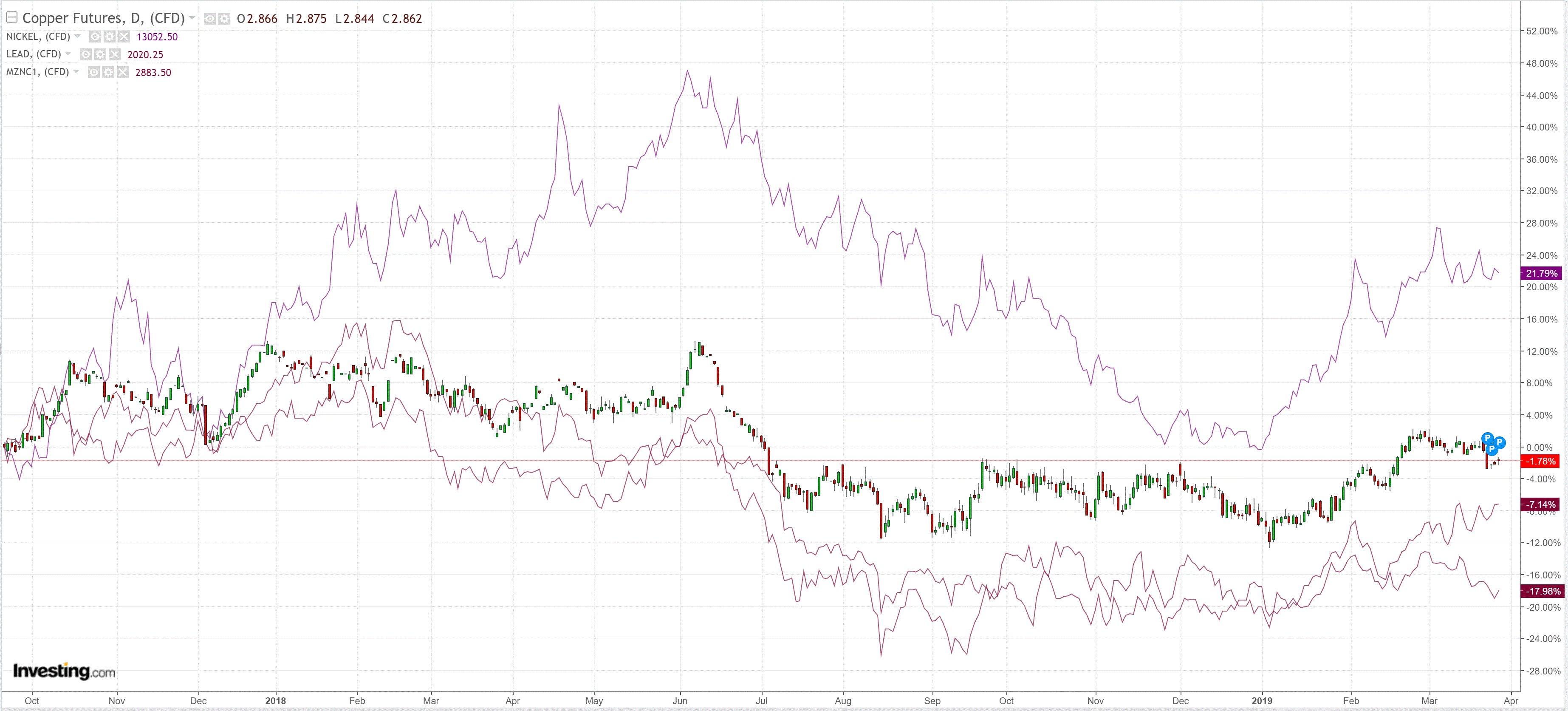 Miners down: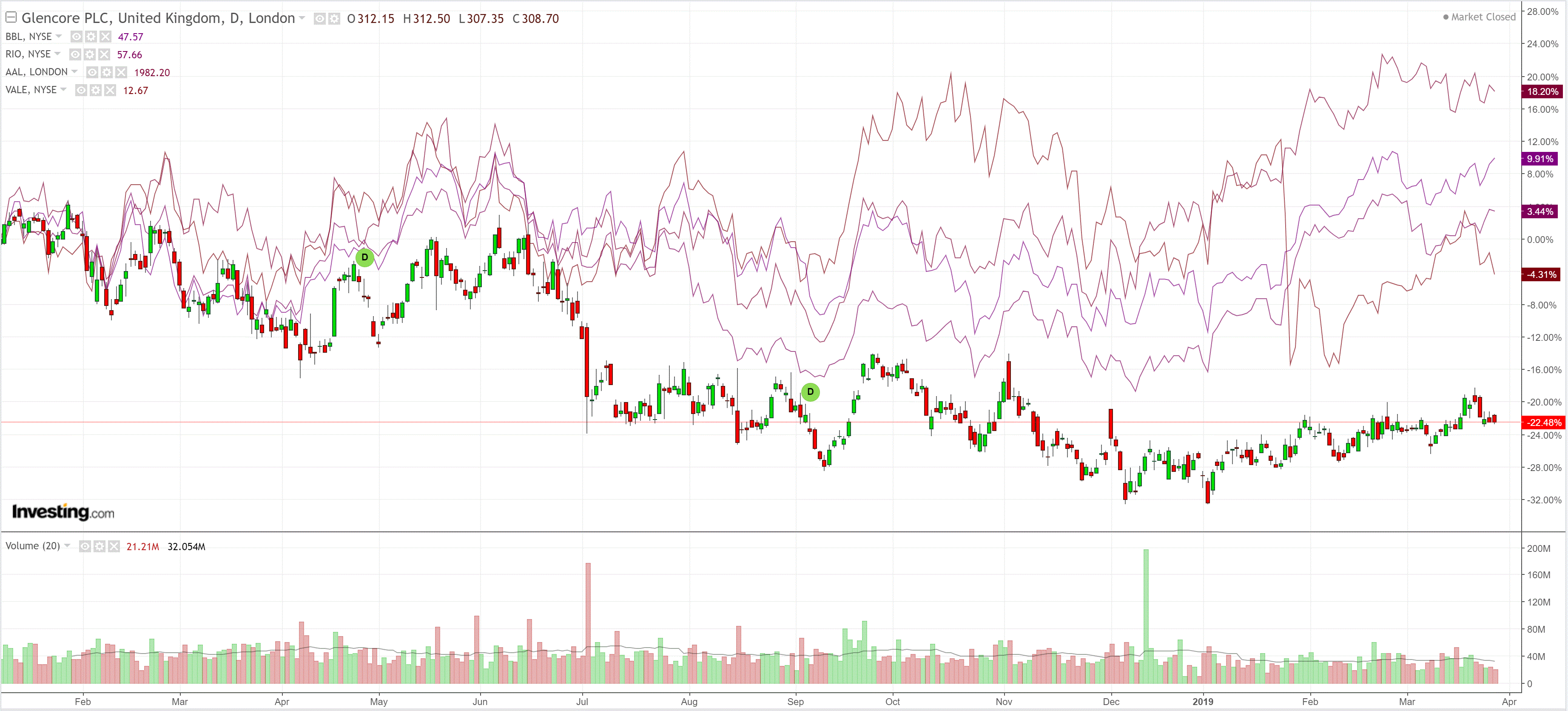 EM stocks as well: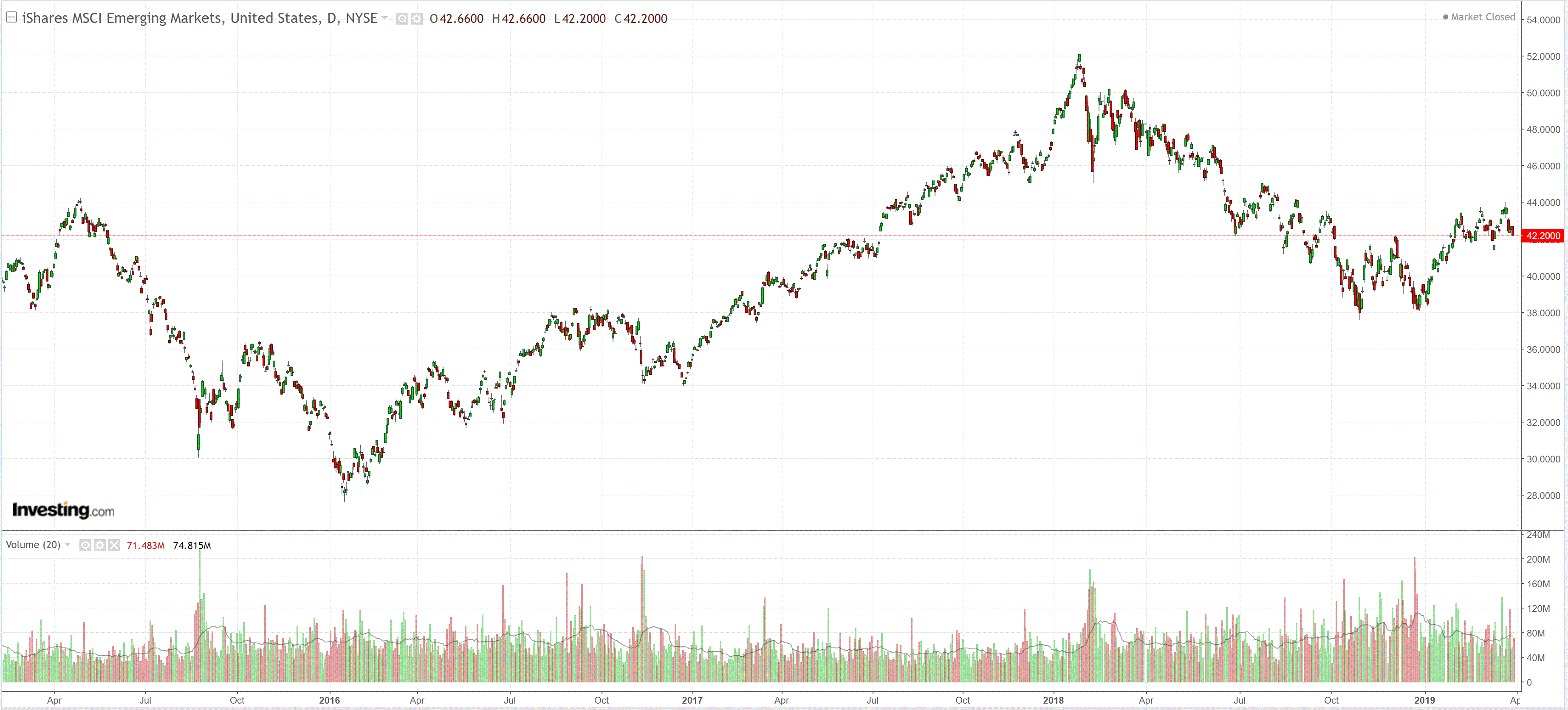 And junk: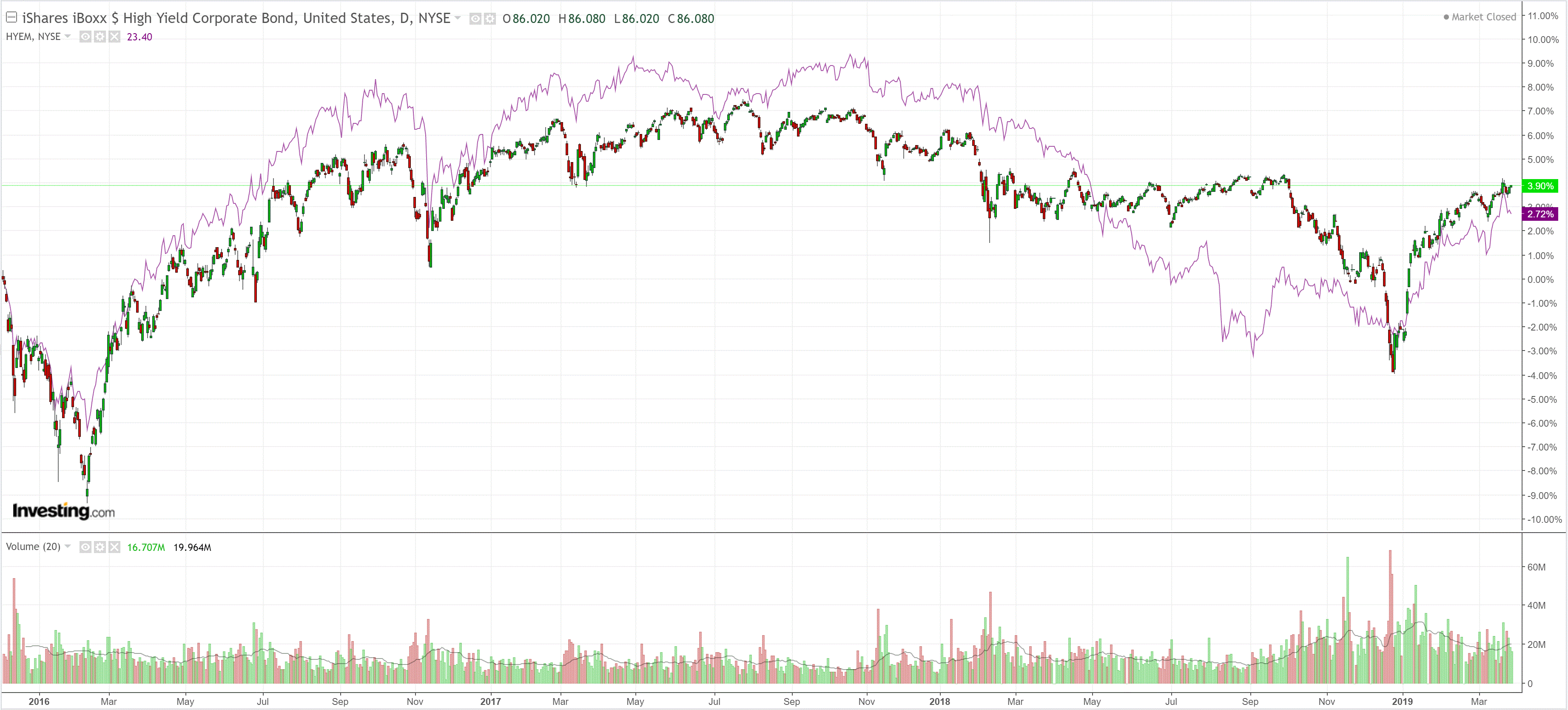 Treasuries were bid bigly: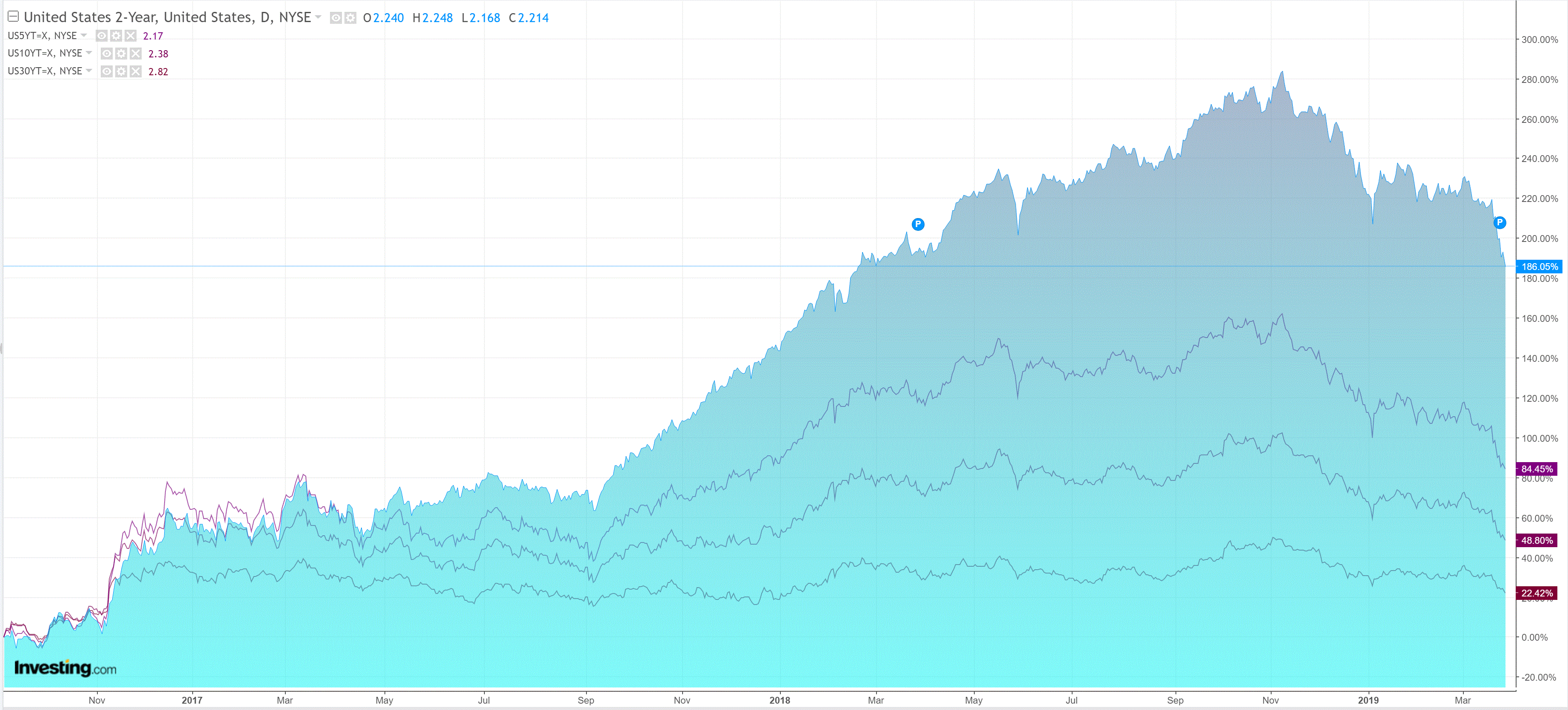 Bunds too: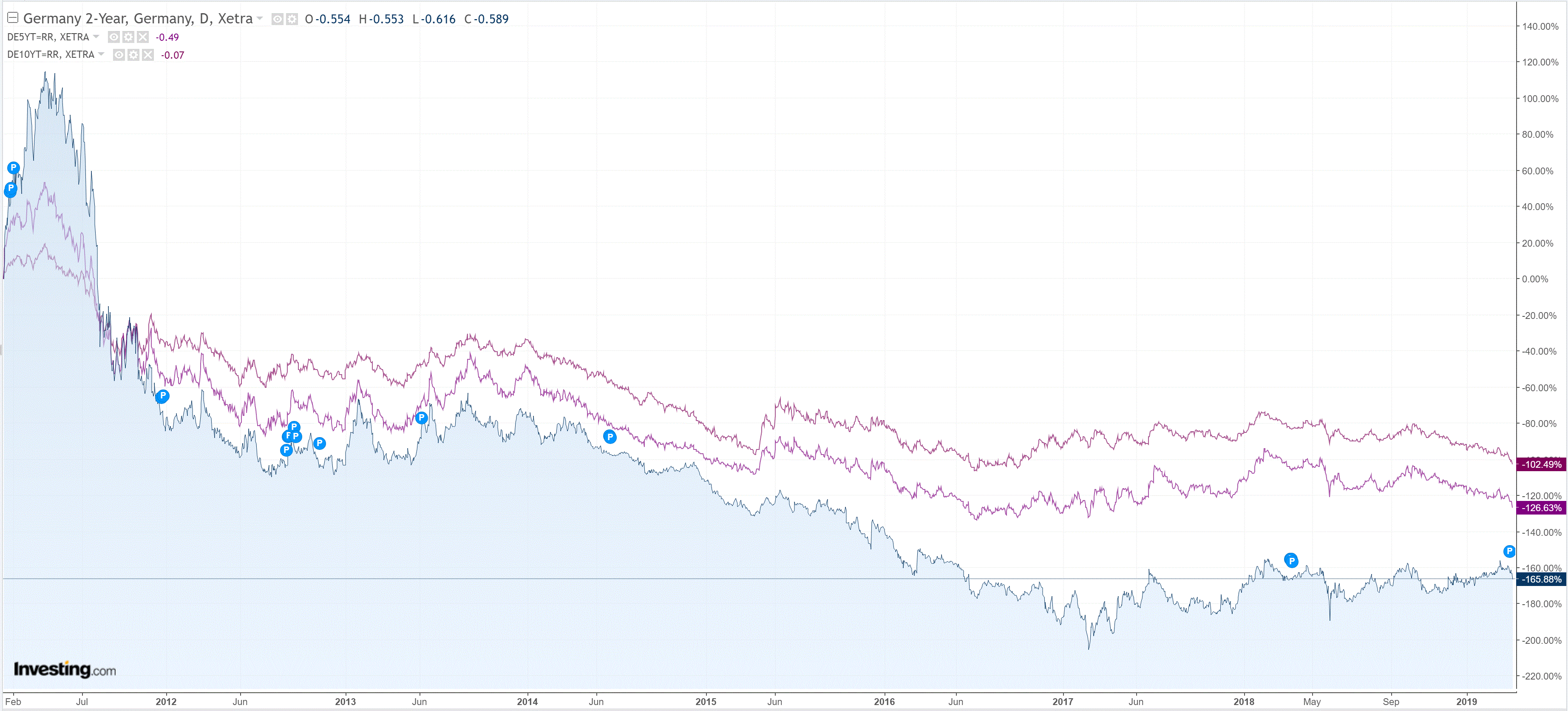 A stocks pulled back moderatetly: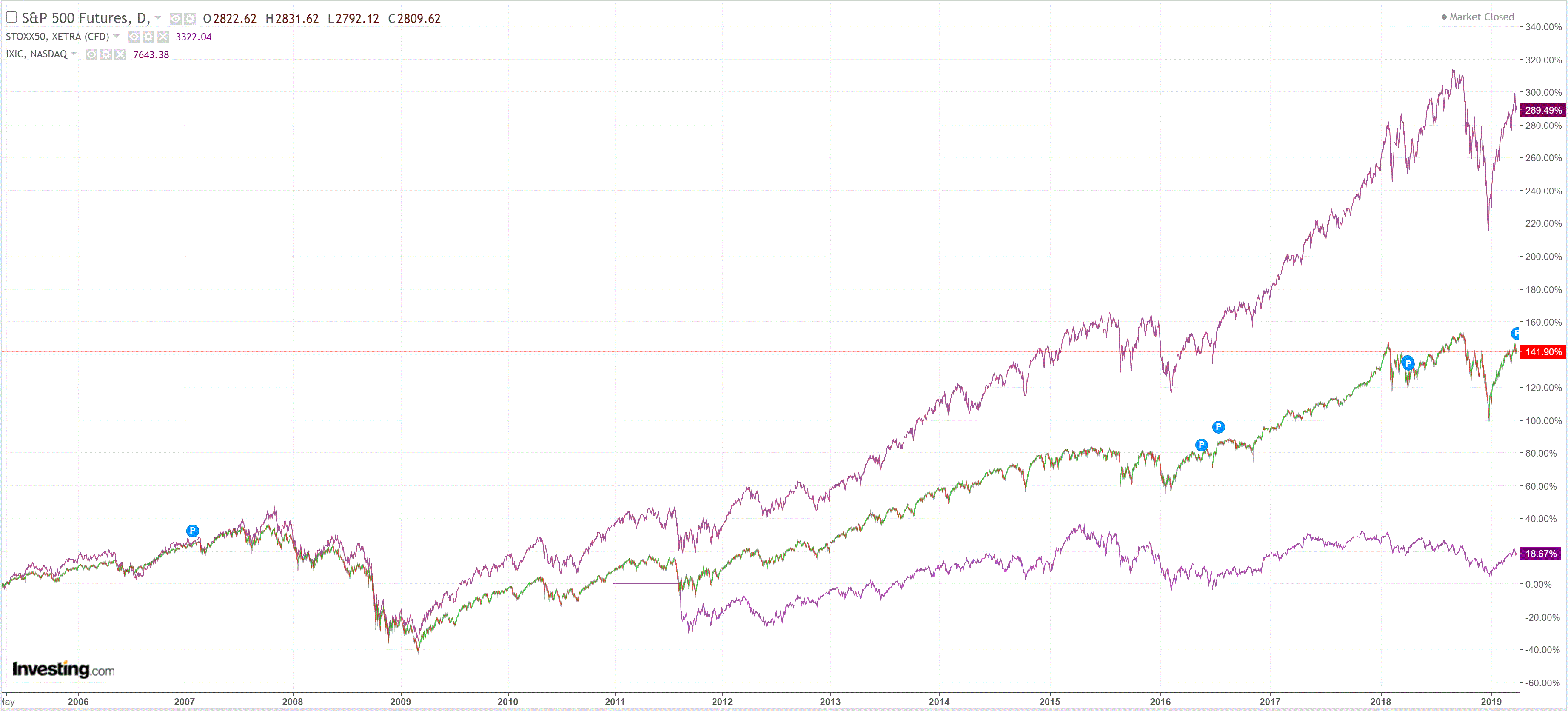 Westpac has the wrap:
Event Wrap

The January US trade balance narrowed sharply, to $51.1bn from a decade wide $59.8bn. US imports from China tumbled, having earlier surged in late 2018 in anticipation of an expected increase in US tariffs on products from China (later put on hold by Trump).  The closely followed Atlanta Fed's GDP nowcast for Q1 was revised to +1.5% annualised from 1.3% after the smaller trade deficit.

FOMC member Kaplan said the yield curve would need to invert a lot more and last for several months before he even considered lowering the Fed rate. Potential Fed nominee Moore said the Fed should cut immediately by 50bp.

ECB President Draghi said risks to the economic outlook remained to the downside, warranting a continuation of easy monetary policy. According to a Reuters report, the ECB is studying options to lower the charge that banks pay on some of their excess cash (deposited with the ECB at negative interest rates), which could signal accommodative policies would remain in place for some time.

UK PM May confirmed she would step down once Brexit is delivered.

The NZ MoF this morning announced the seven members of the RBNZ monetary policy committee: Orr, Bascand, Hawkesby, and Ha (all internal); and Buckle, Harris, and Saunders (all external).

Event Outlook

NZ: ANZ business confidence has been in negative territory for the past year, and will be closely watched by markets given yesterday's dovish RBNZ shift.

Euro Area: Feb money supply and credit data is released and will be in greater focus ahead of the ECB decision on TLTRO incentives by June. Mar European Commission business  climate indicator is anticipated to show stabilising sentiment.

US: Q4 GDP 3rd estimate is expected to show growth revised down to a 2.3% annualised pace from 2.6%. Feb pending home sales data is released. Fedspeak involves Clarida on a panel at a Bank of France event, Quarles at an ECB event, Williams in Puerto Rico, George in NY, Bostic in Atlanta and Bowman in New Mexico.
A couple of charts give us some guide to where we are. Oxford sees Eurozone growth lifting: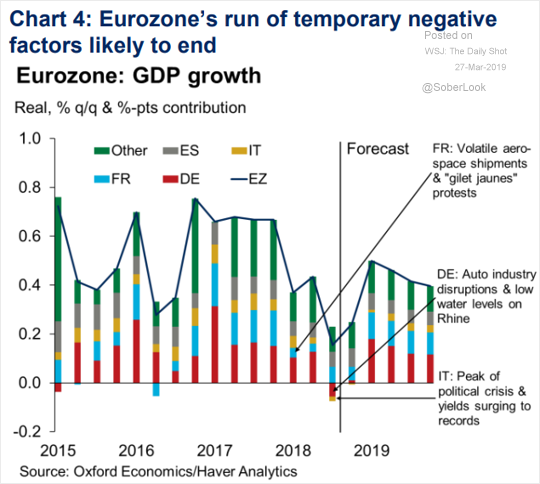 My answer is "meh". The driver of Europe's recession is external and it's going to get worse yet: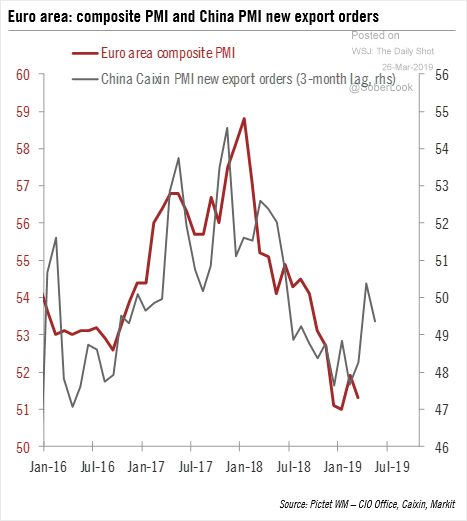 But I still think China will get worse before it gets better: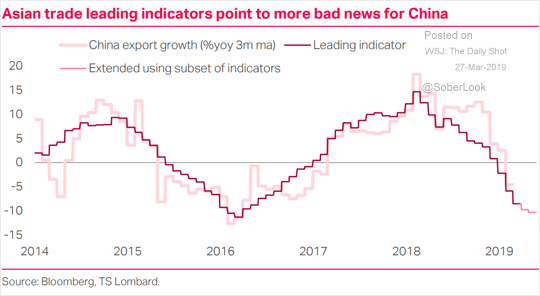 There there are the new moves by the ECB, via Reuters:
The European Central Bank is studying options to lower the charge that banks pay on some of their excess cash as a possible way to offset the side-effects of its ultra-easy policy, two sources told Reuters.

No policy proposal has been made on the matter but the objective of the move would be to return some of more than 7 billion euros ($7.90 billion) a year the ECB collects in interest from banks, one of the sources said.

Negative interest rates effectively mean banks pay the ECB to park their excess liquidity safely with it overnight.

A so-called tiered deposit rate would mean banks are exempted in part from paying the ECB's 0.40 percent annual charge on their excess reserves, boosting their profits as they struggle with an unexpected growth slowdown.

A problem with a tiered rate is that it would signal that rates are going to stay low for a very long time, in potential conflict with the ECB's forward guidance, which sees rates at record lows only until next year, one of the sources added.
That's Japanification.
So, while no recovery comes in the Eurozone, the EUR will keep upwards pressure on DXY and downwards pressure on EMs, commodities and the AUD.