See the latest Australian dollar analysis here:
DXY is again threatening to break out as EUR and CNY fall: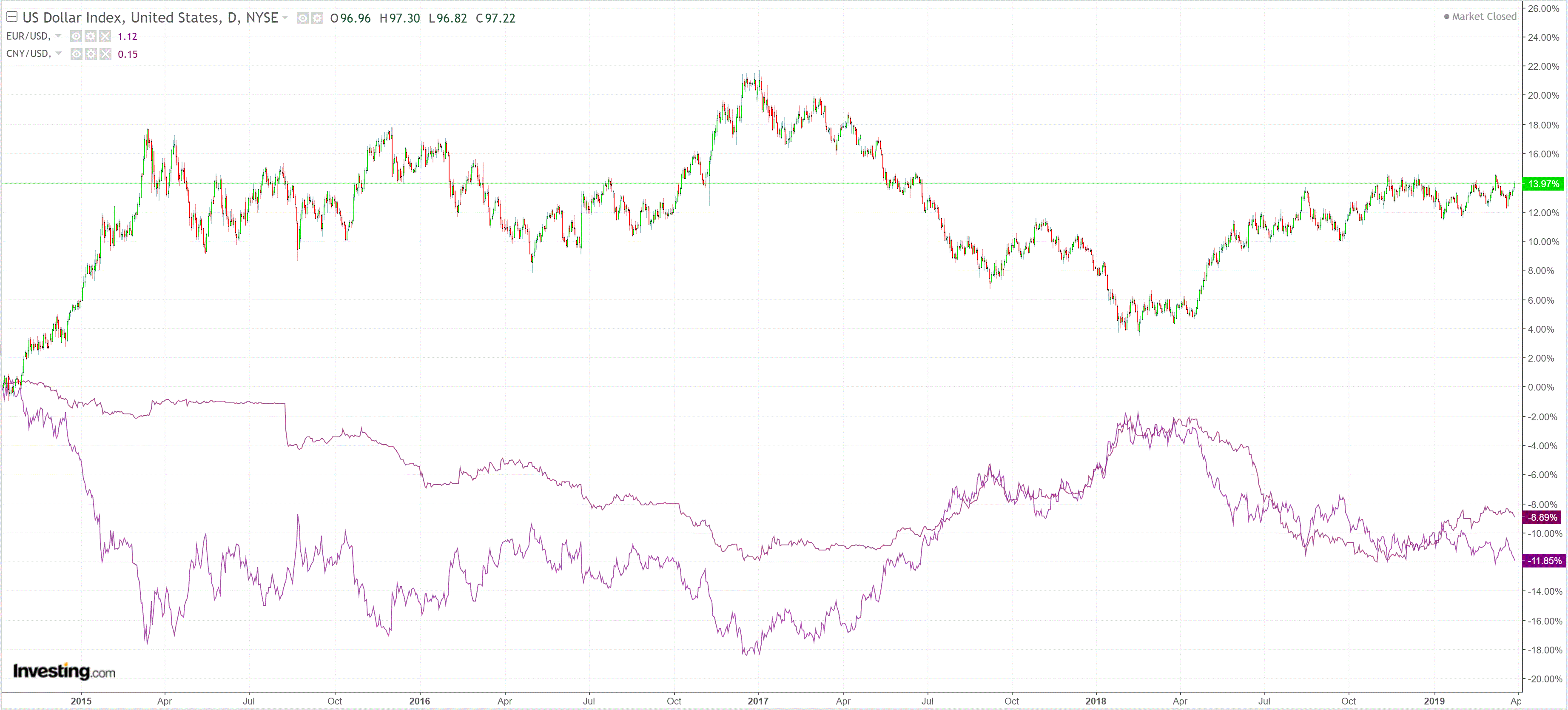 AUD was soft versus DM: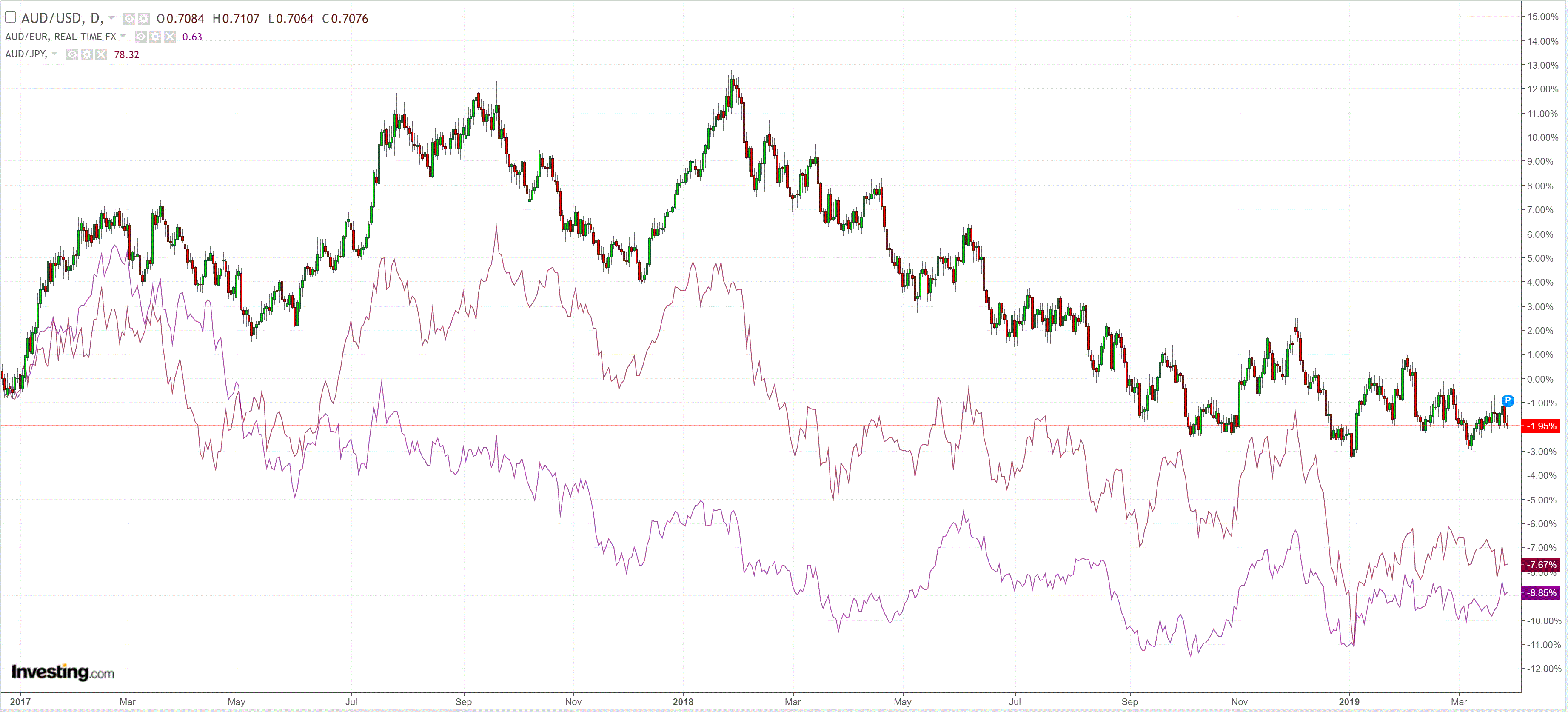 And EM: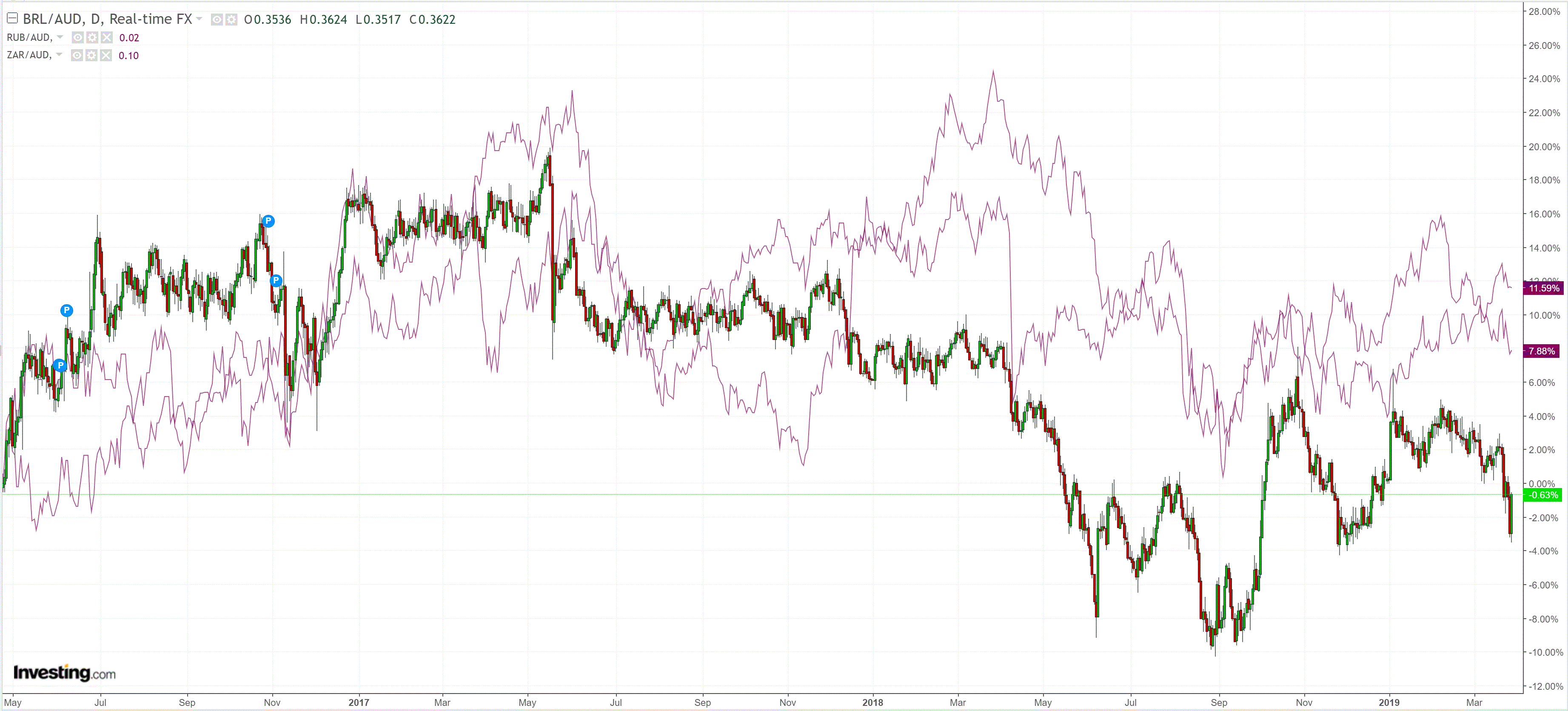 Gold gave up: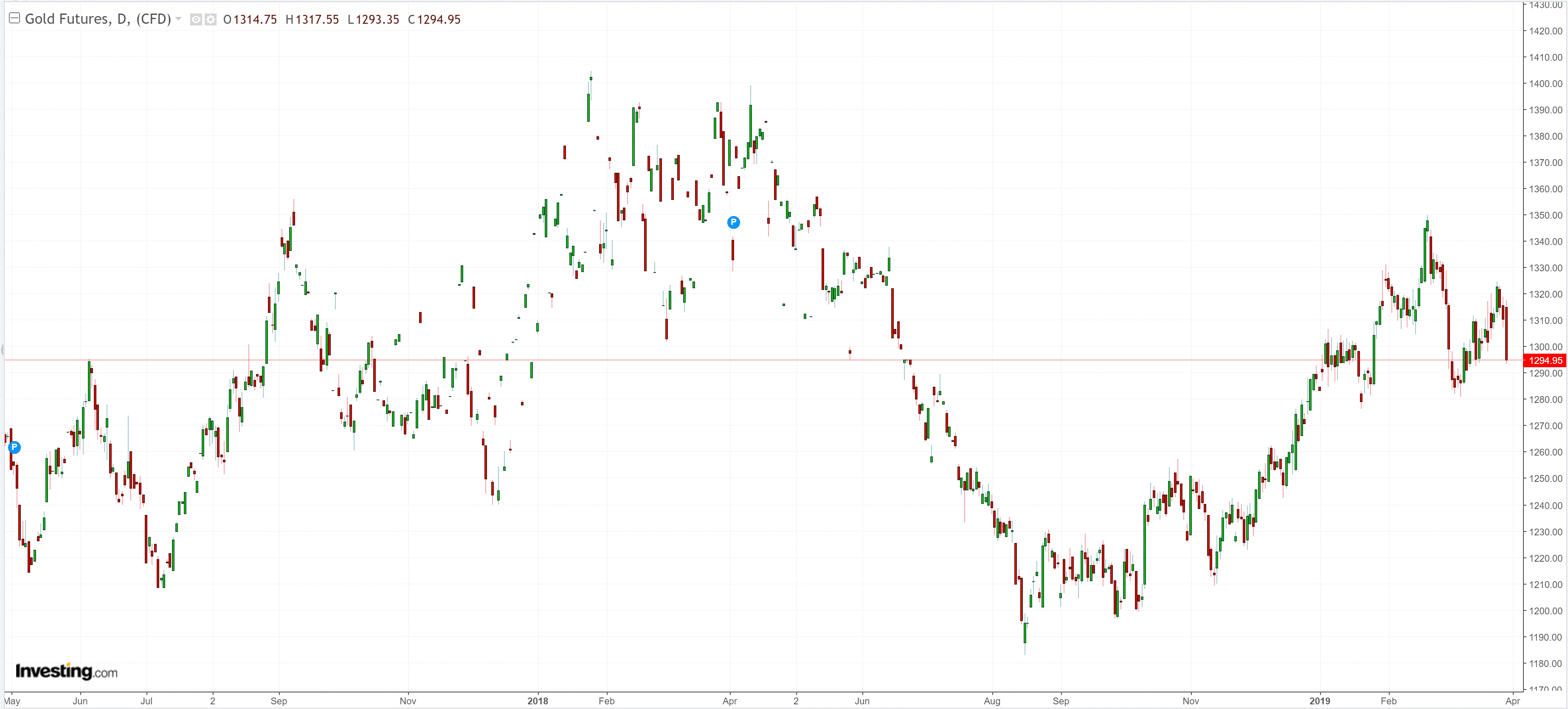 Oil too: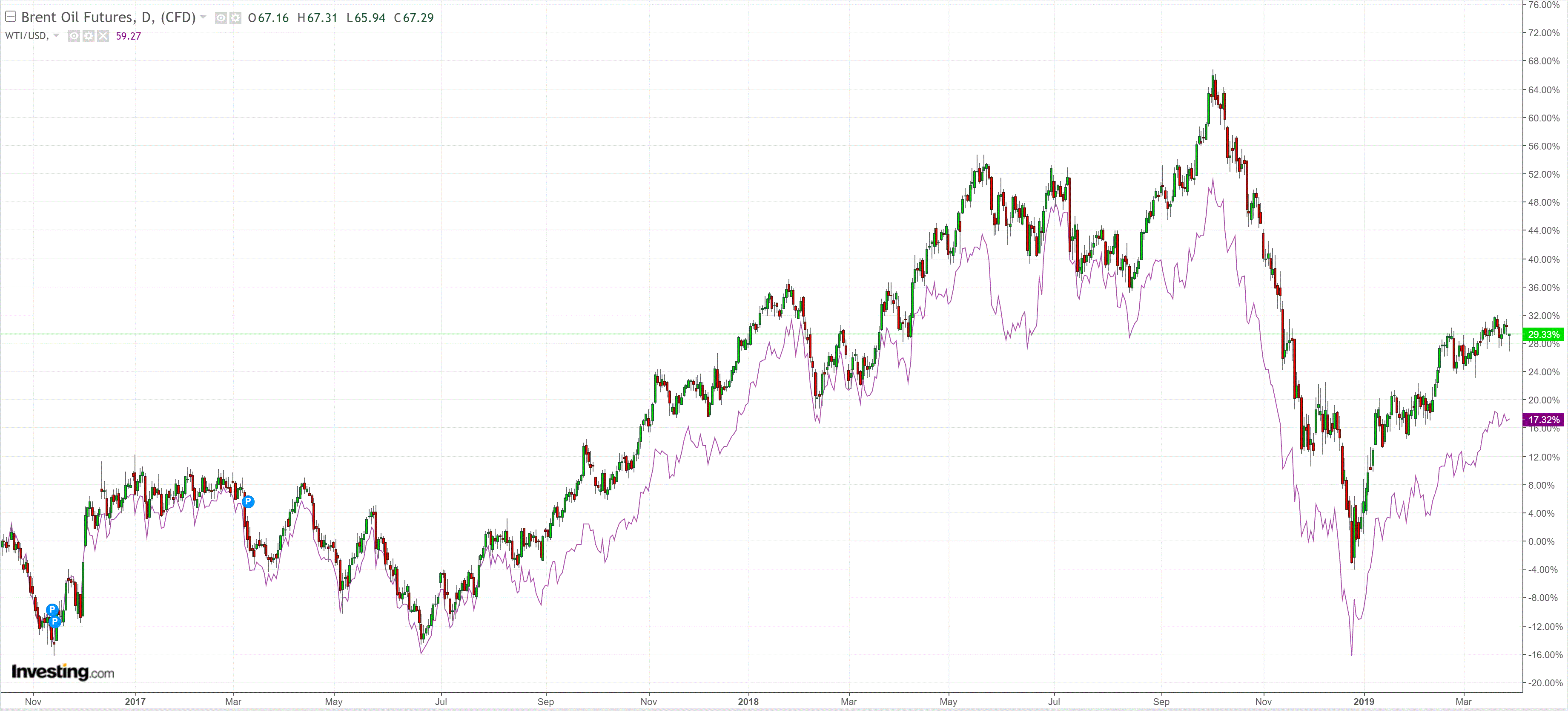 Base metals were mostly weak: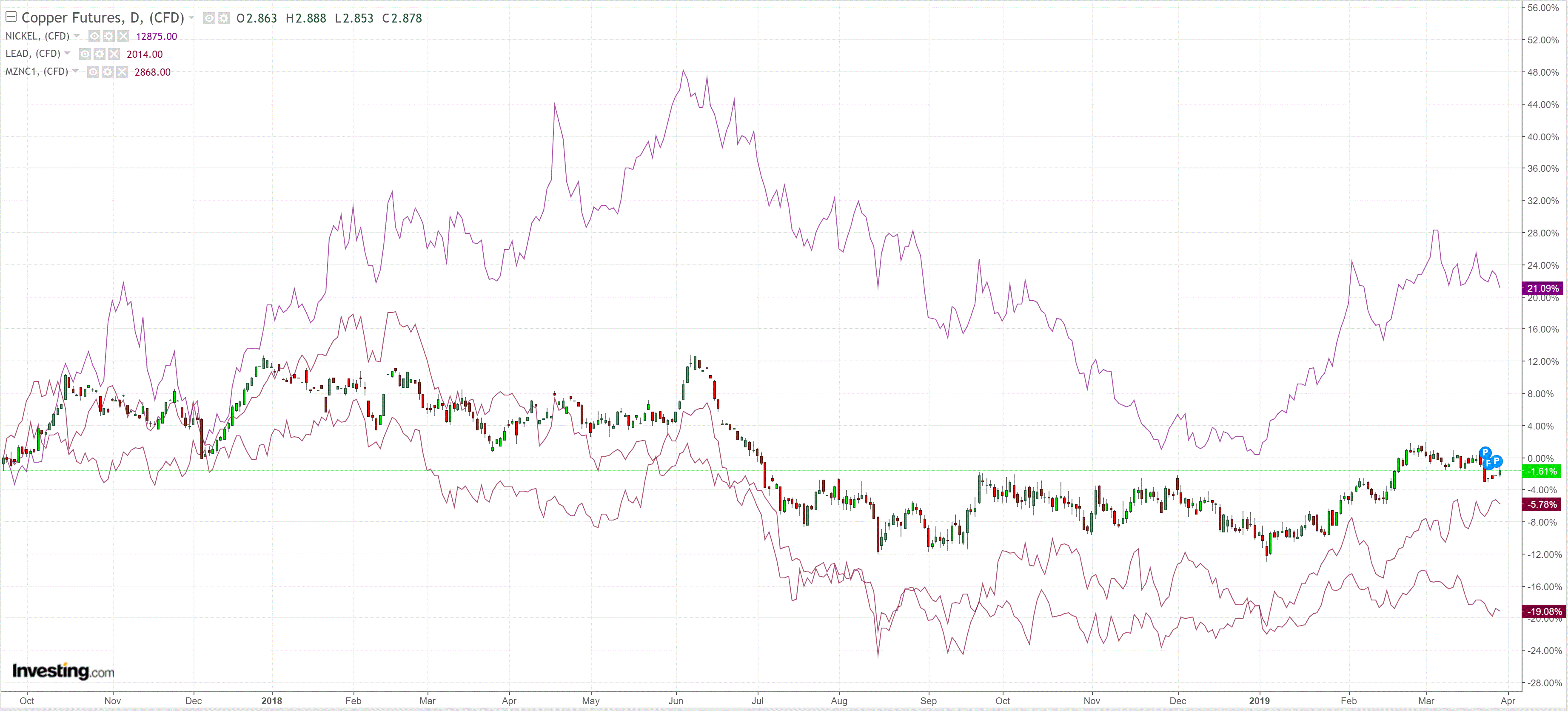 Big miners were strong: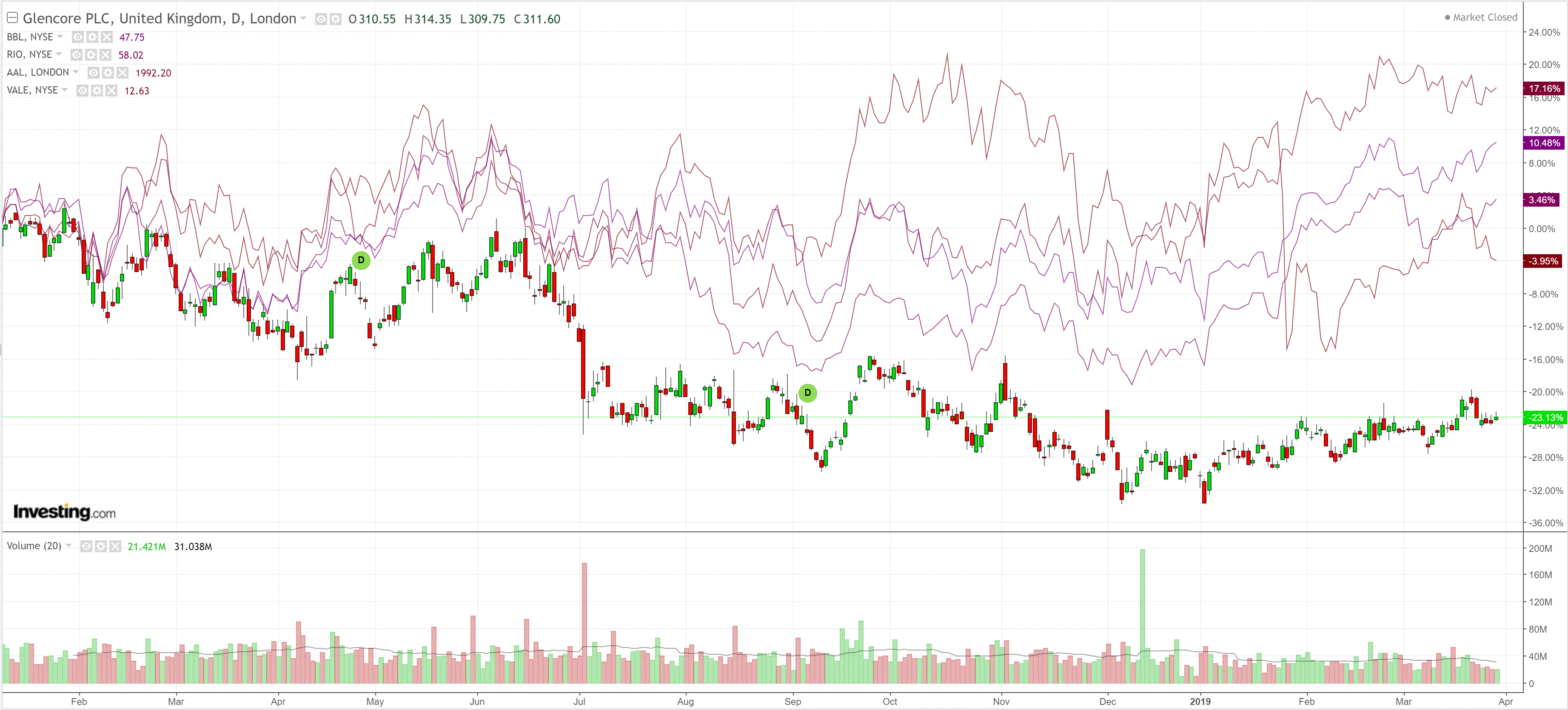 EM stocks held on: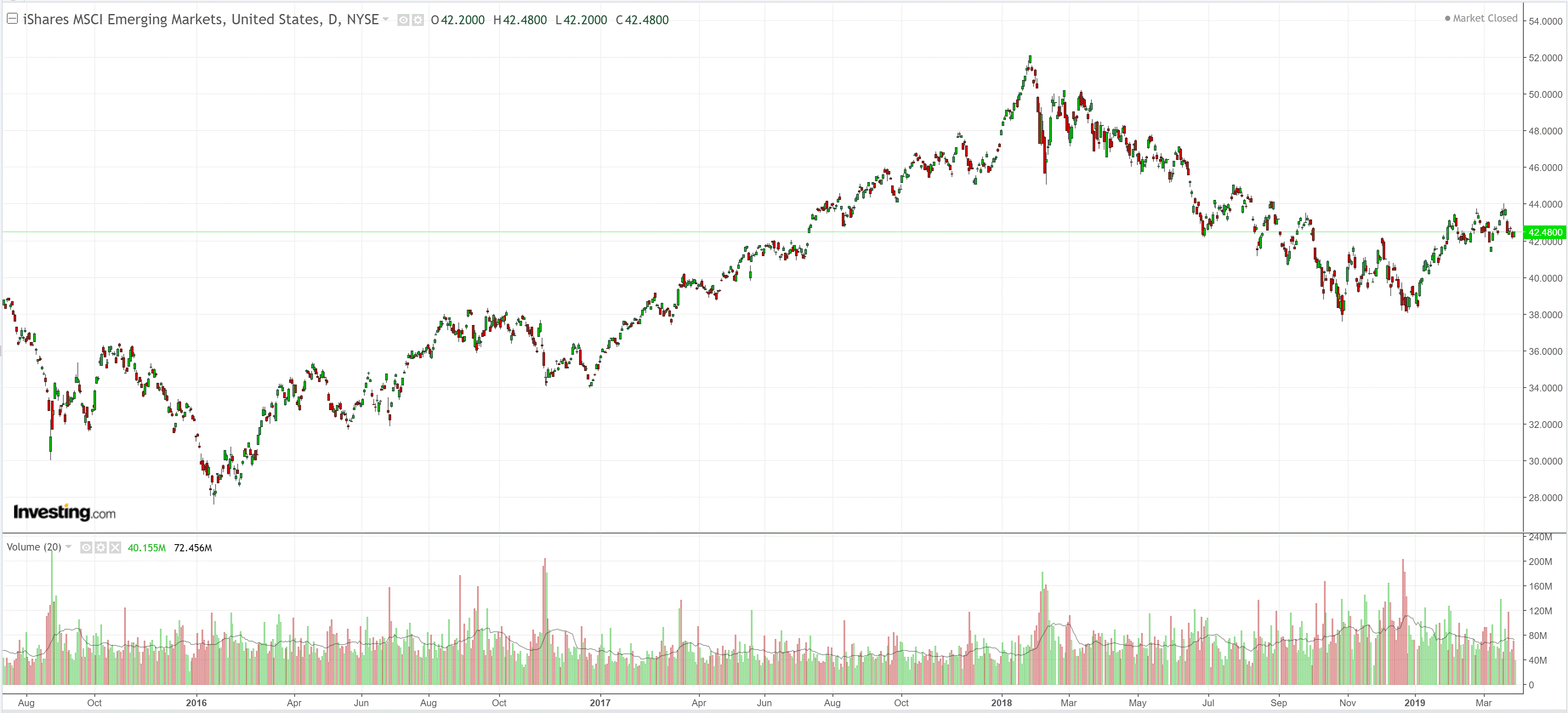 But EM junk is flashing red: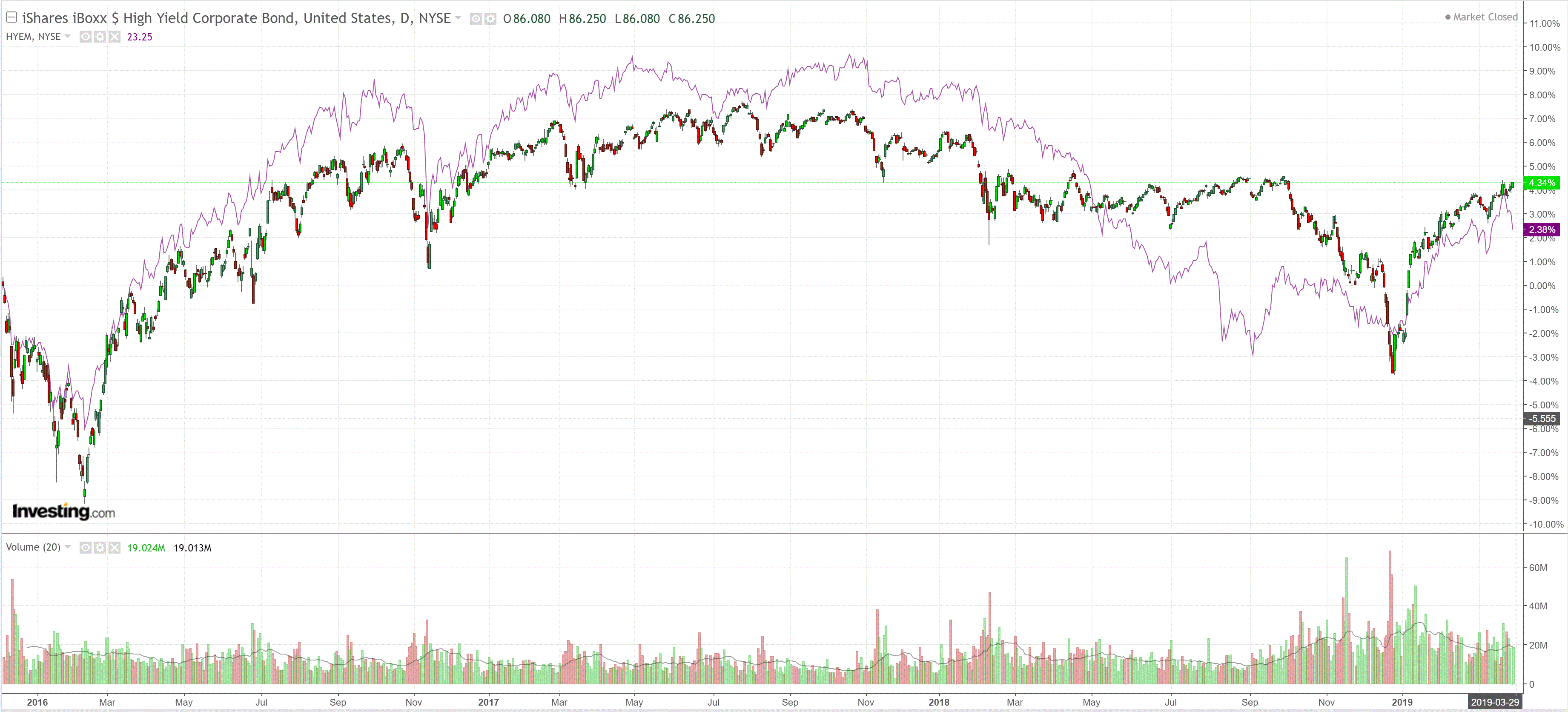 Treasuries reversed a little: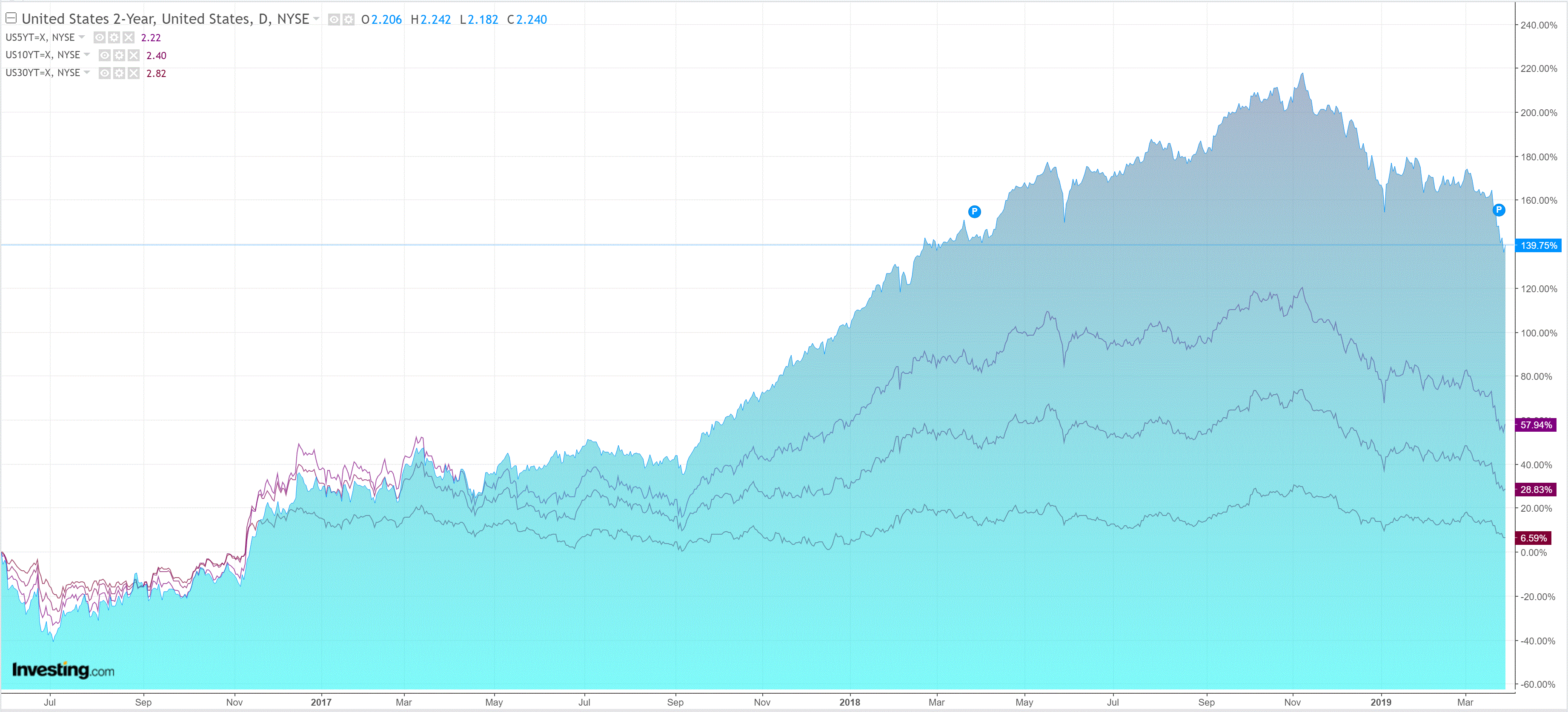 And bunds: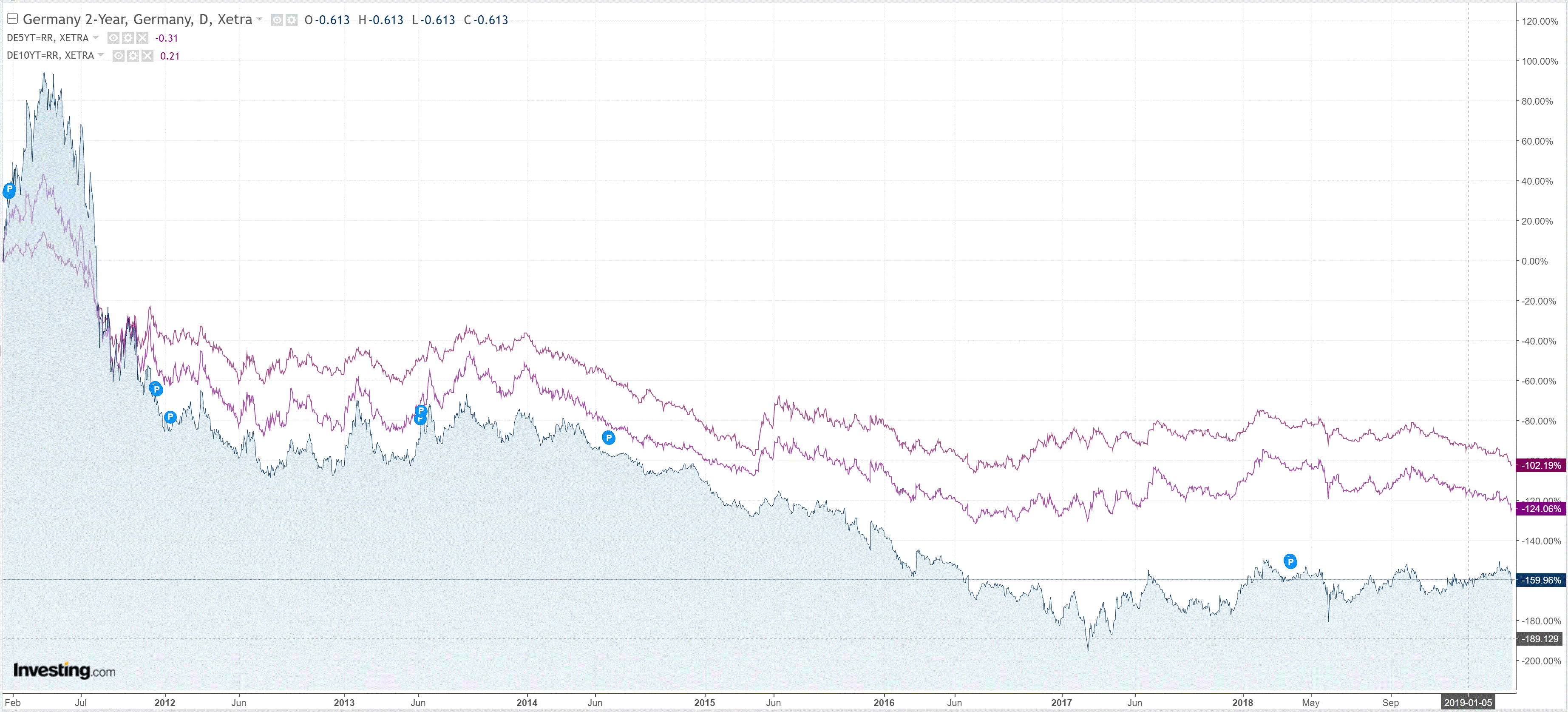 Stocks lifted moderately: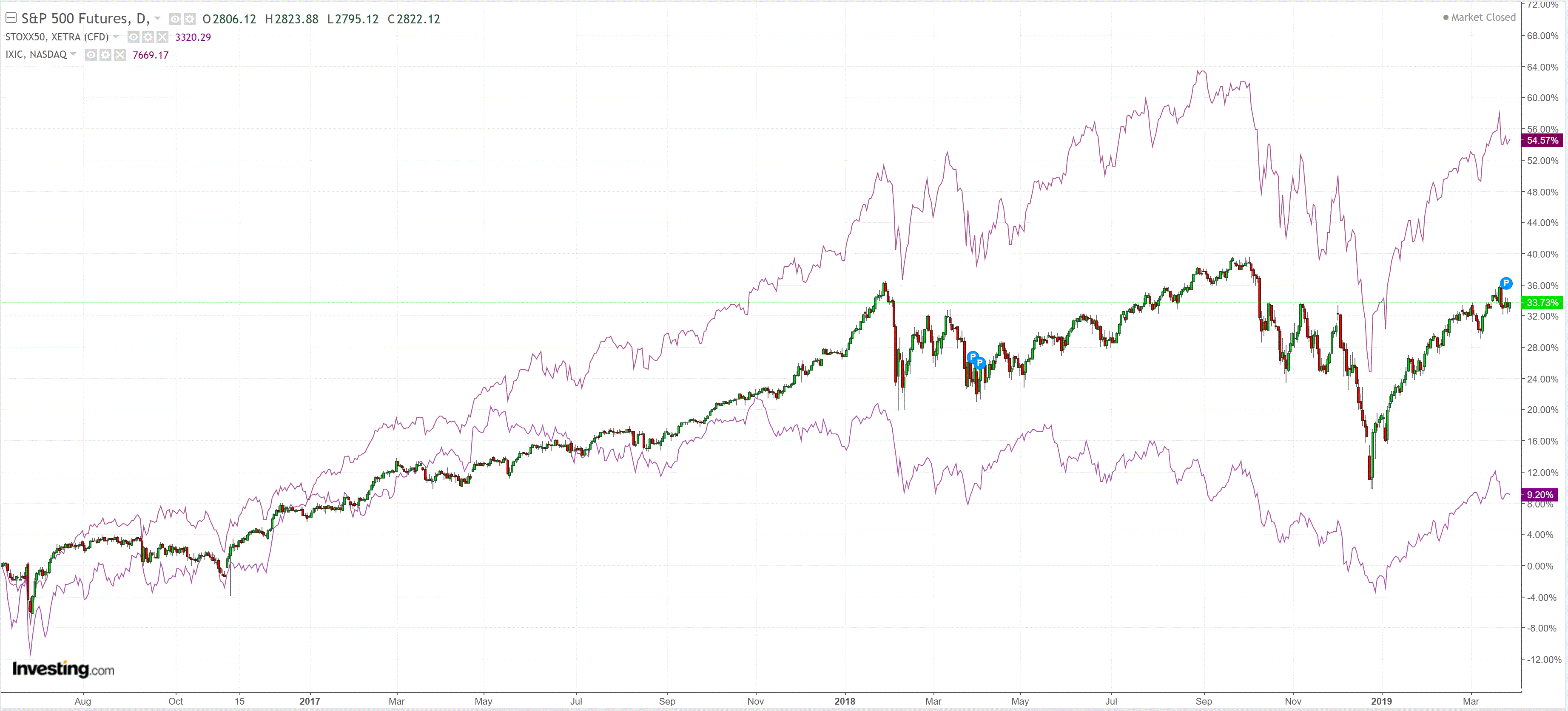 Eurozone inflation is under pressure as most of Germany's regional CPI measures fell short of expectations. ECB rate cut probabilities are rising fast: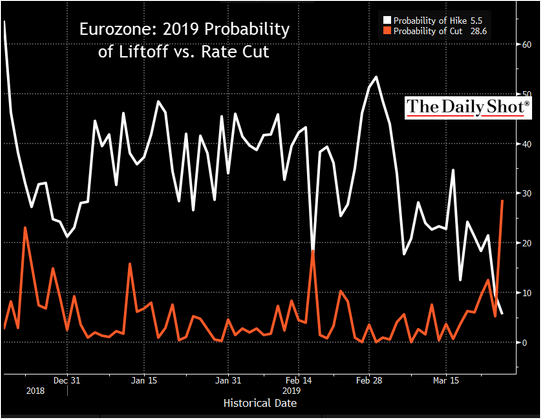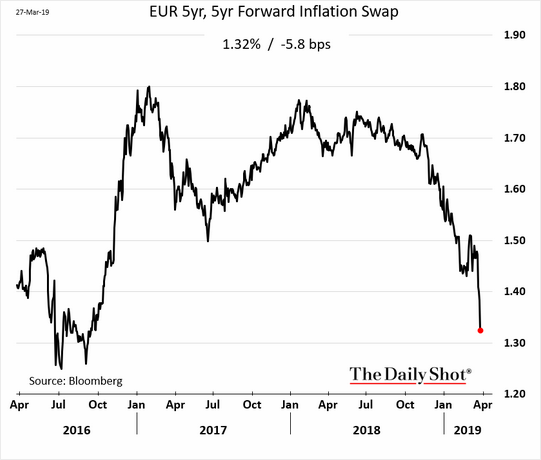 Which is problematic given the cash rate is zero. More QE has to loom as the ECB's next step. Even the IMF is warning now:
The eurozone is in better financial shape than a decade ago, but still not solid enough to withstand another economic crisis, the head of the International Monetary Fund said on Thursday.

IMF Managing Director Christine Lagarde told a Paris conference that the currency union 'is not resilient enough' to emerge unscathed from 'unexpected economic storms'.

Lagarde acknowledged that the currency union was now 'more resilient than a decade ago when the global financial crisis struck.

'But it is not resilient enough,' she said.

'Its banking system is safer, but not safe enough. Its economic well-being is greater overall, but the benefits of growth are not shared enough,' Lagarde told the gathering, which was organised by the French central bank.
I assume Ms Lagard is joking about being in better financial shape.
Anyways, as we know, as the EUR falls, the DXY rises and that pressures EM capital flows and growth which hurts commodities plus the Australian dollar.
In truth, the AUD is fighting on manfully thanks to the Vale accident but it is still fighting a losing battle.
Latest posts by David Llewellyn-Smith (see all)