DXY was down again overnight with EUR and CNY jumping: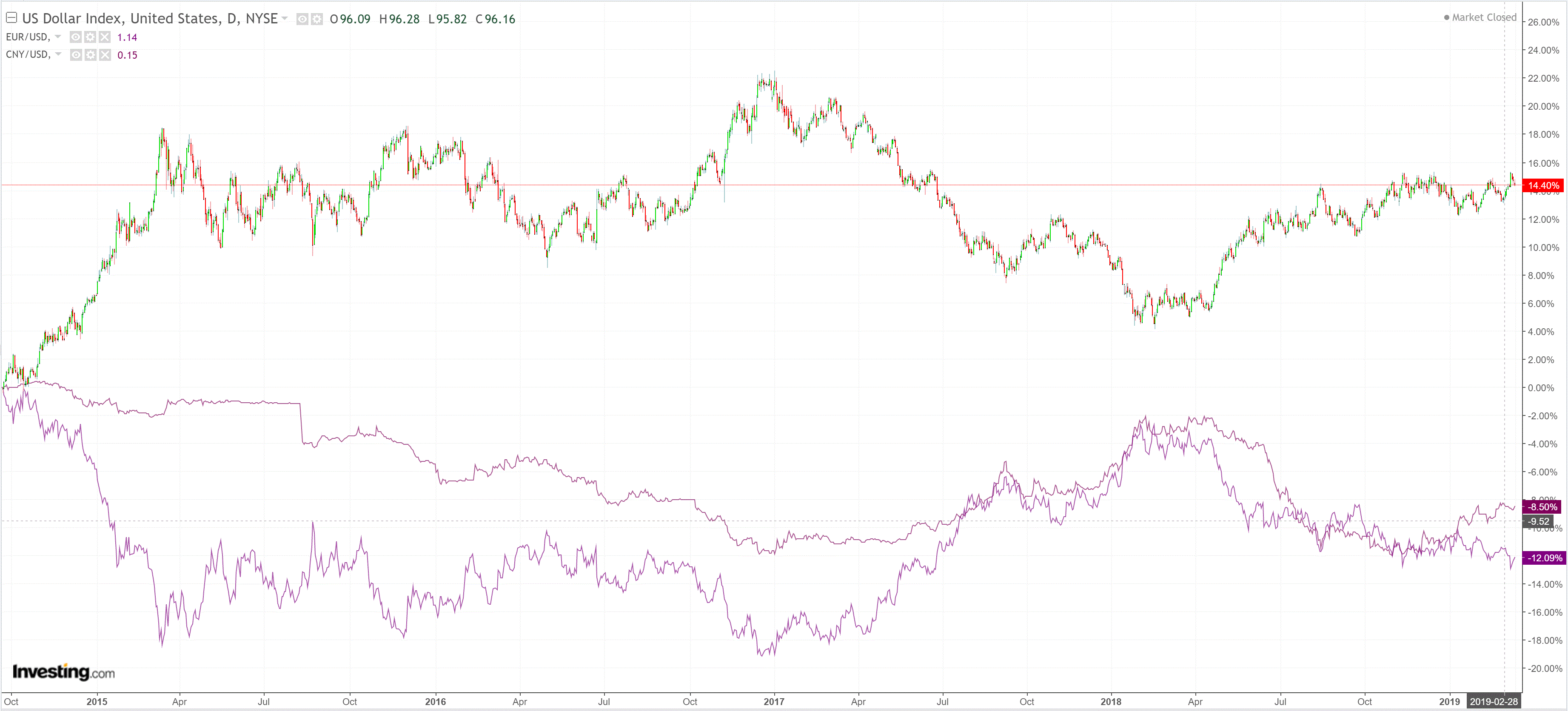 AUD bounced versus most DMs: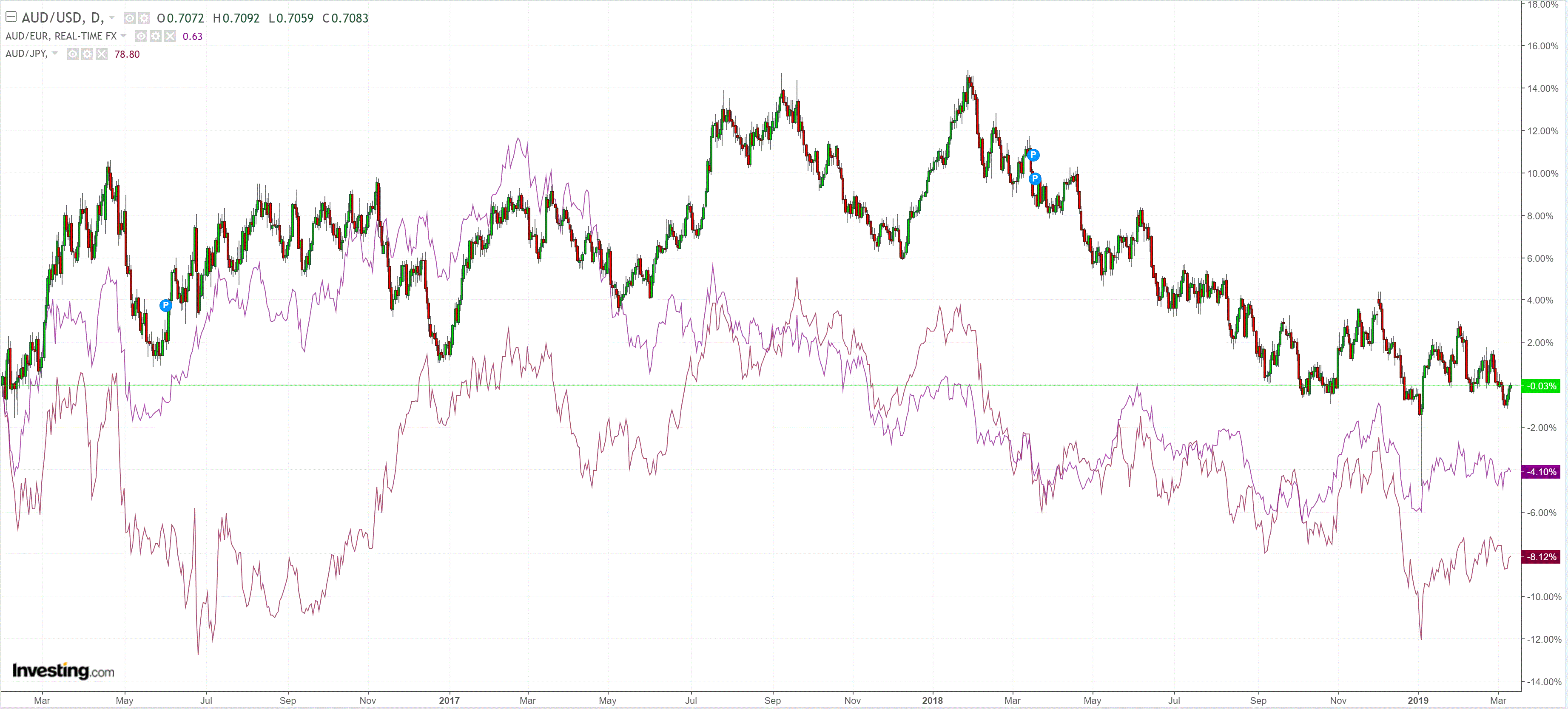 And EMs: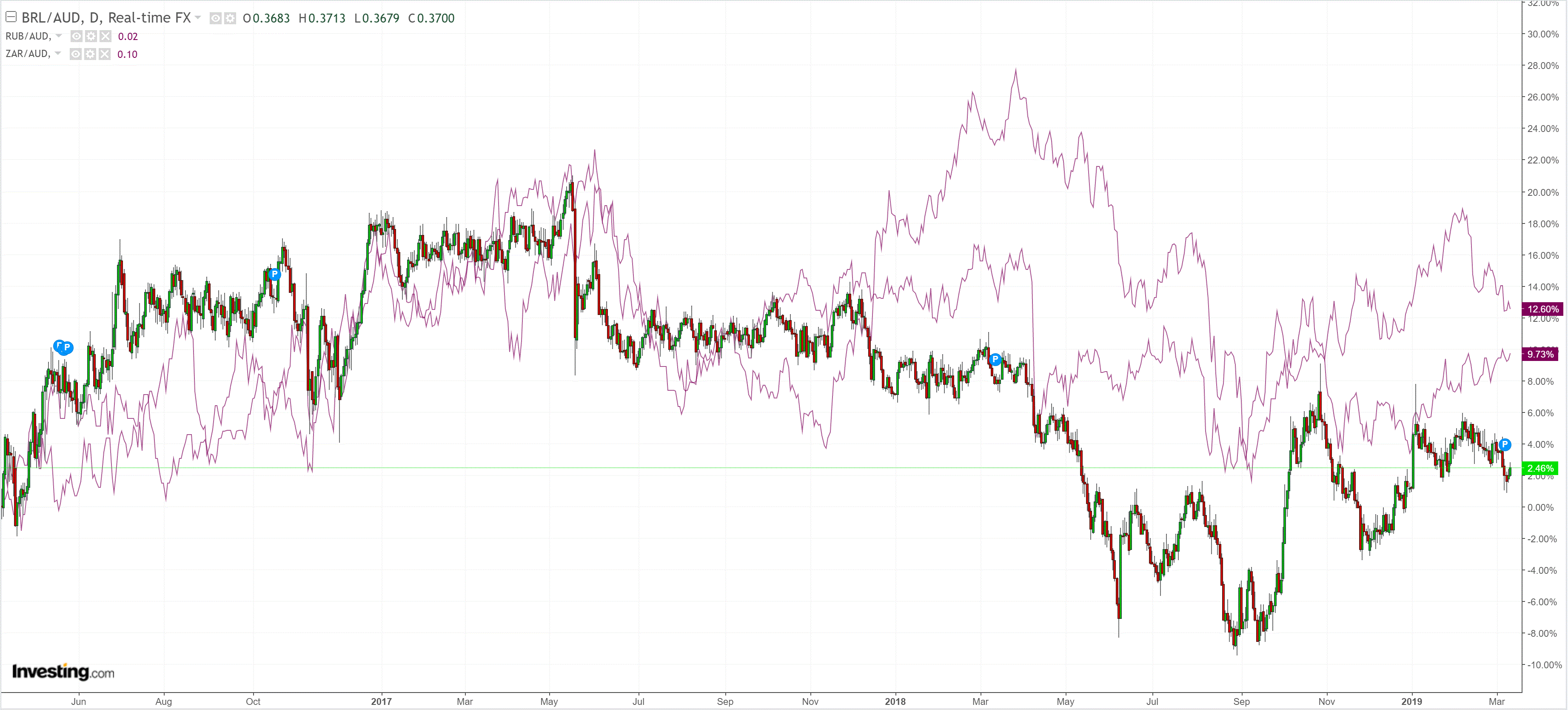 Gold climbed: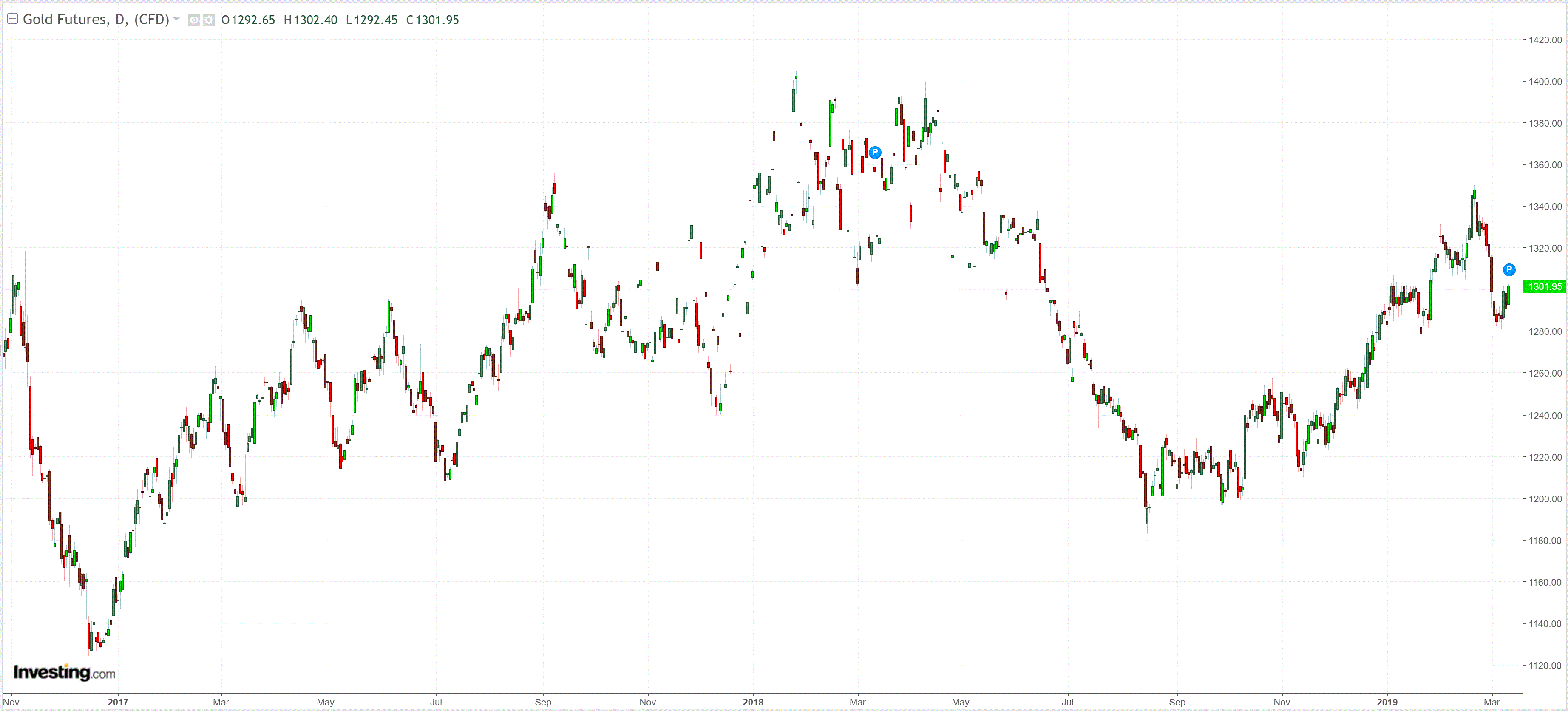 Oil fell: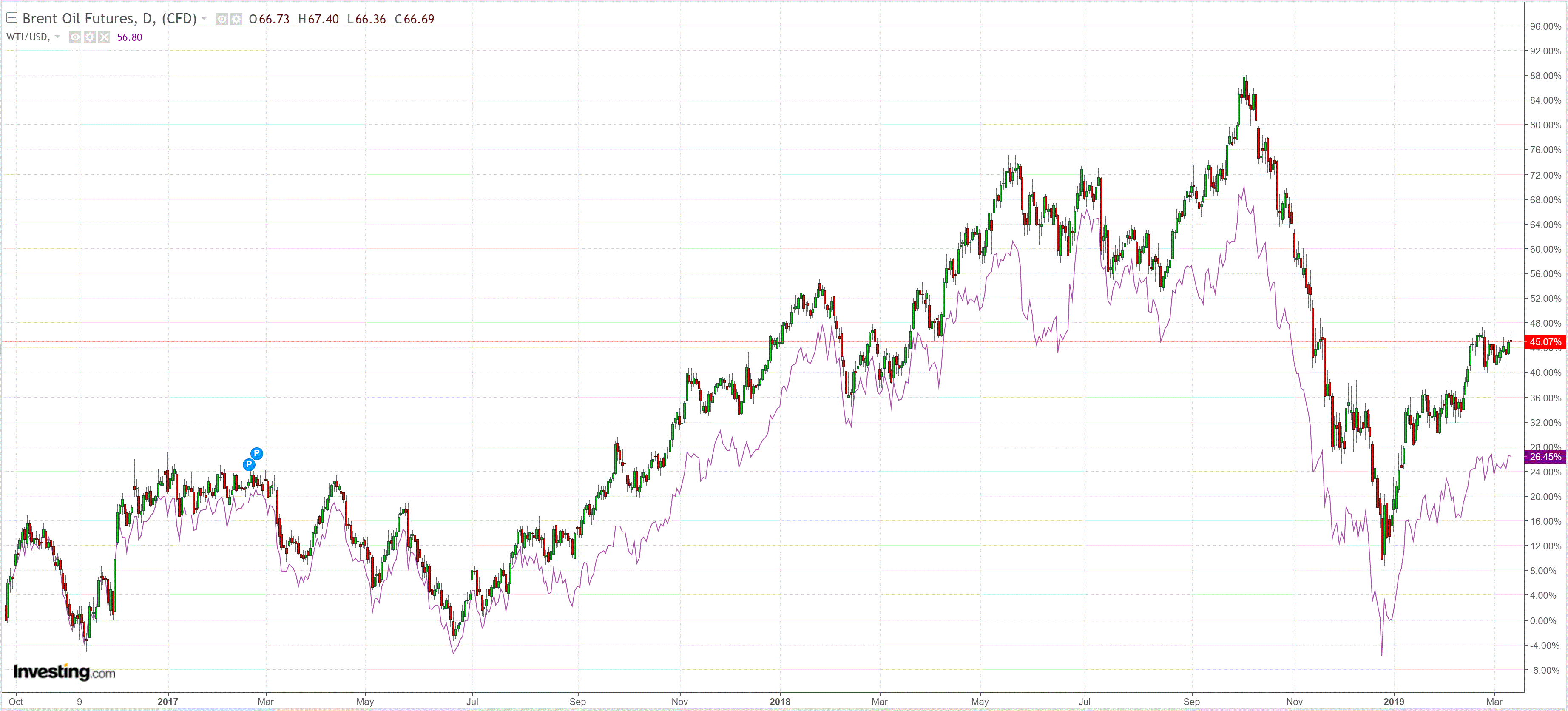 Base metals jumped: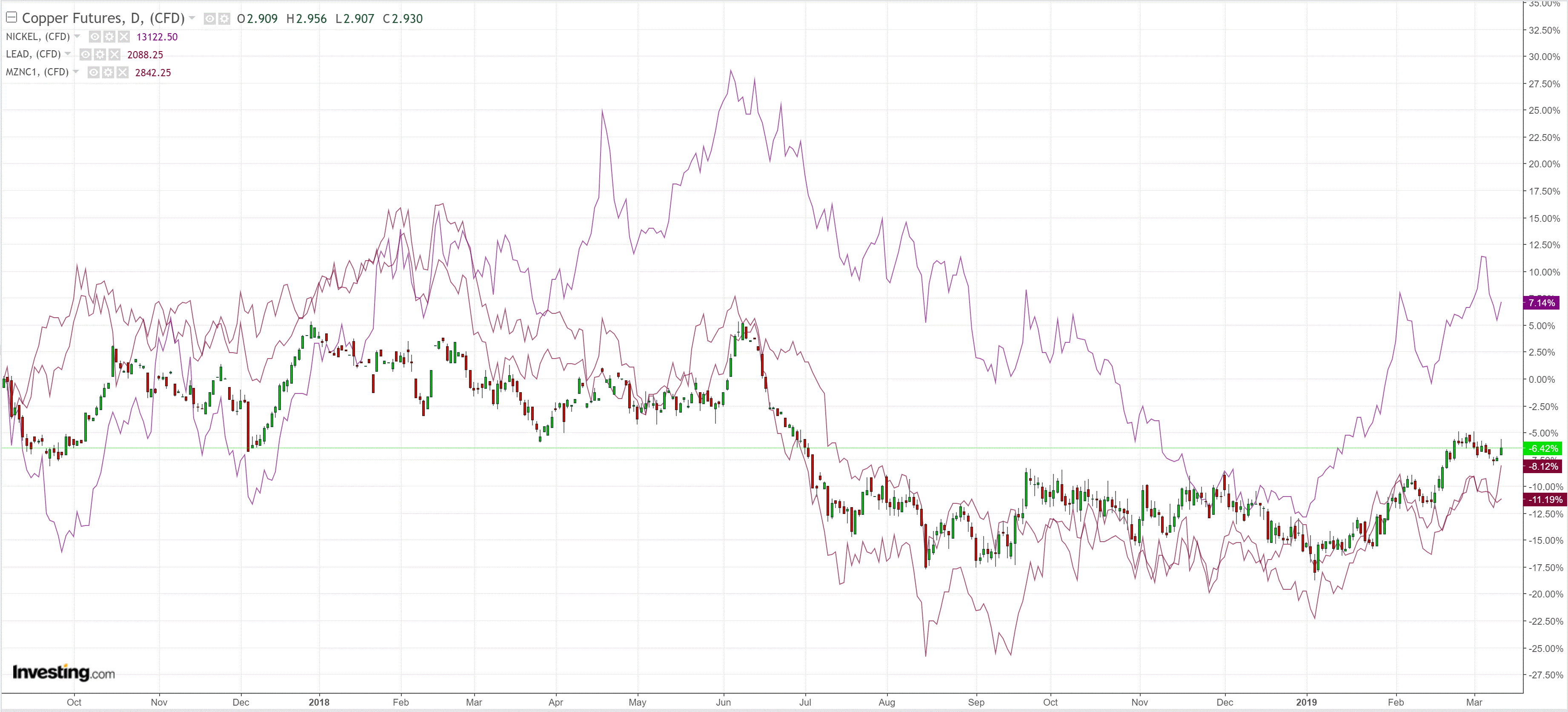 Big miners were mixed: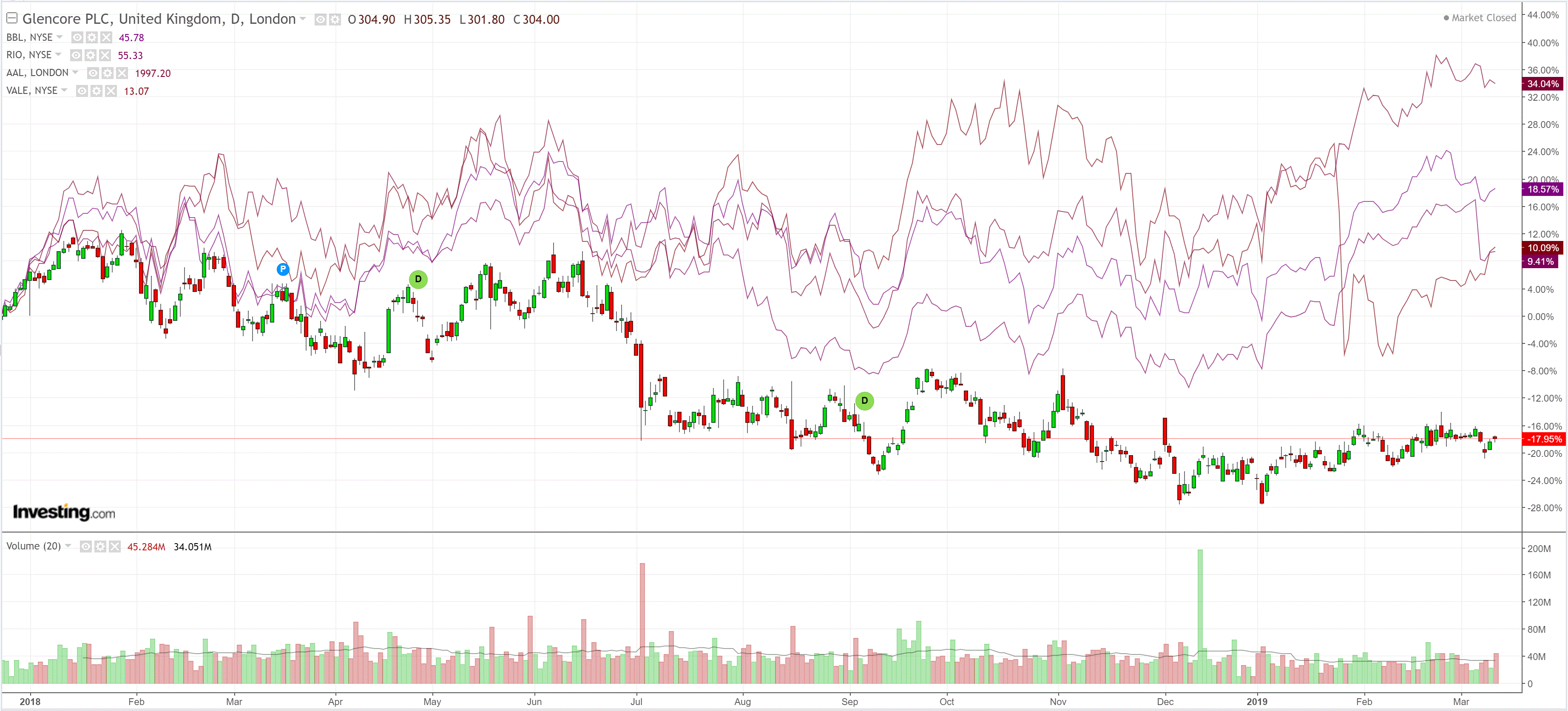 EM stocks bounced: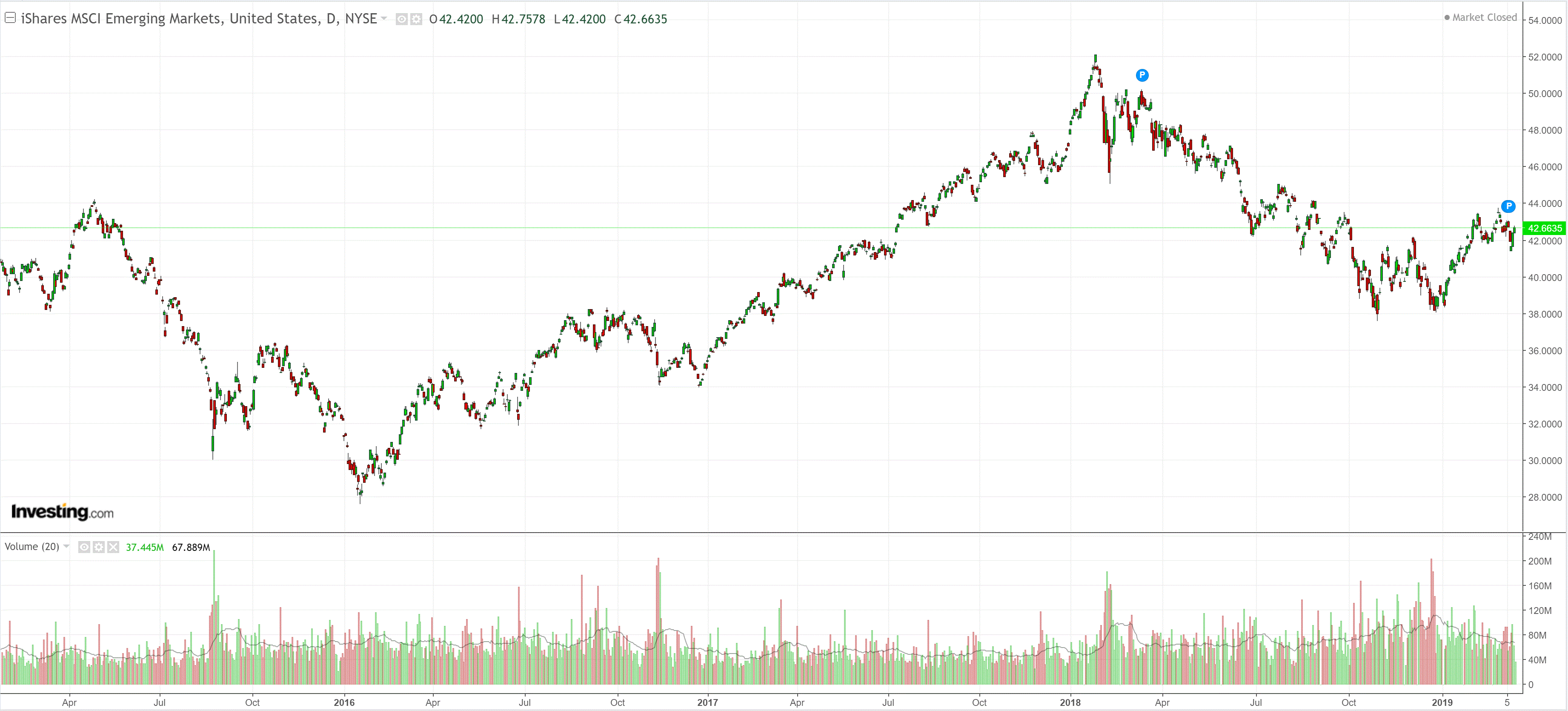 Junk too: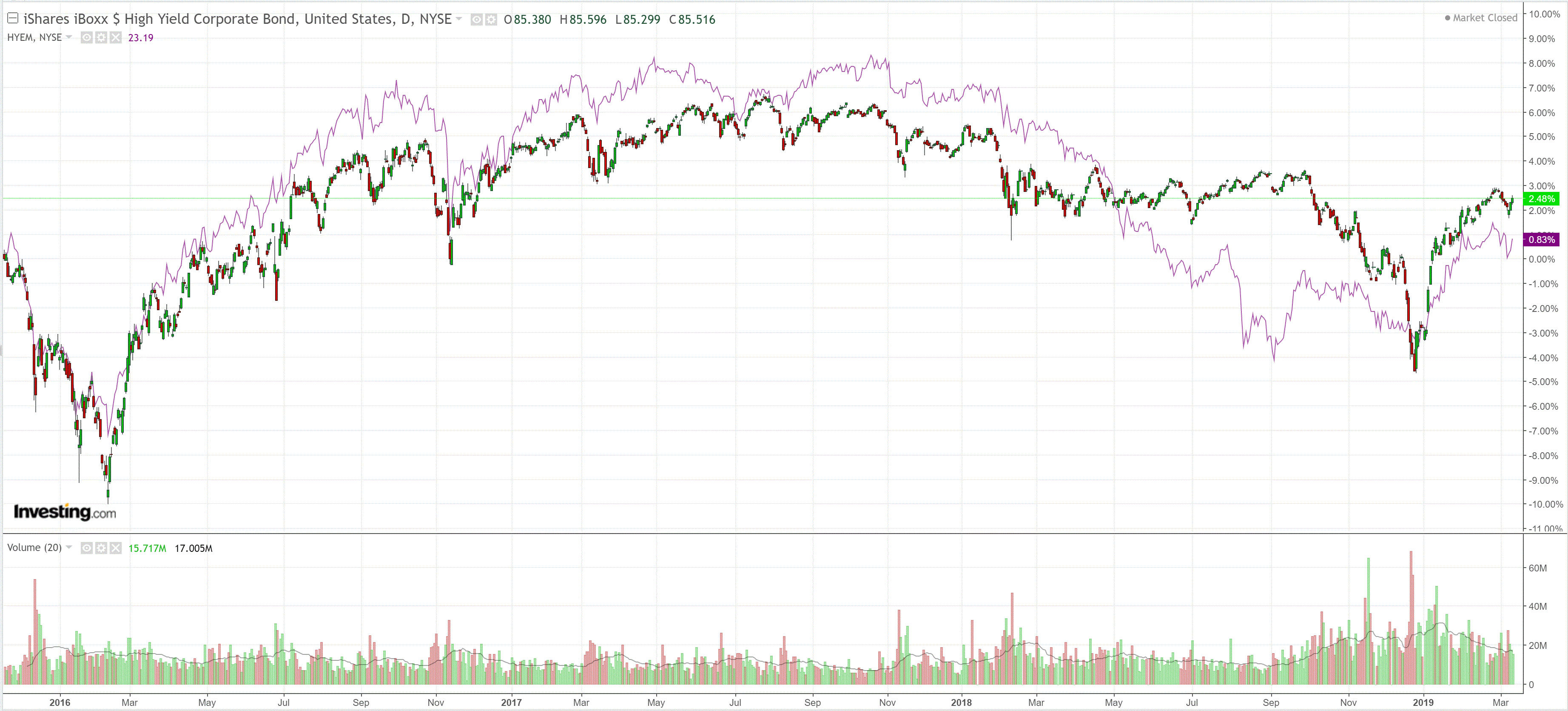 As Treasuries were bid bigly: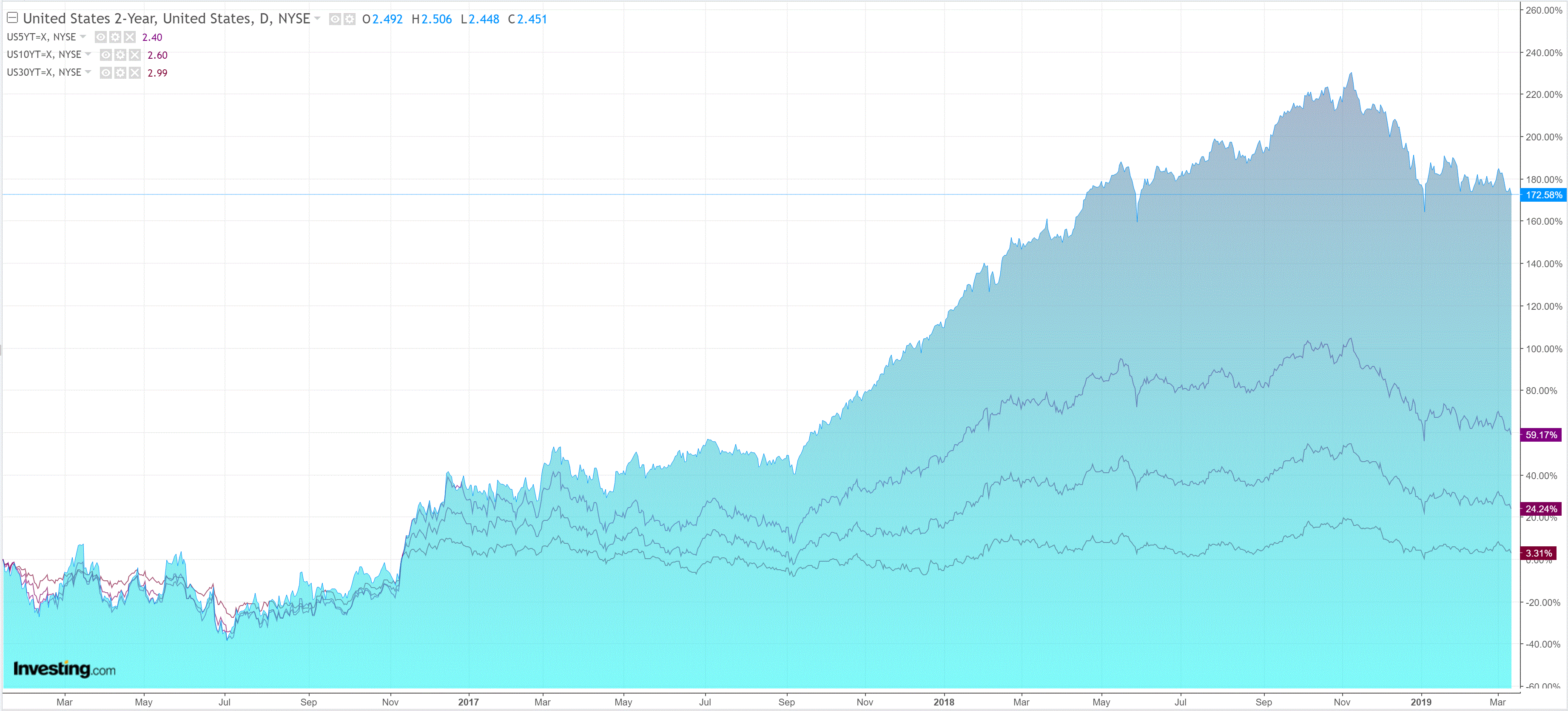 And bunds: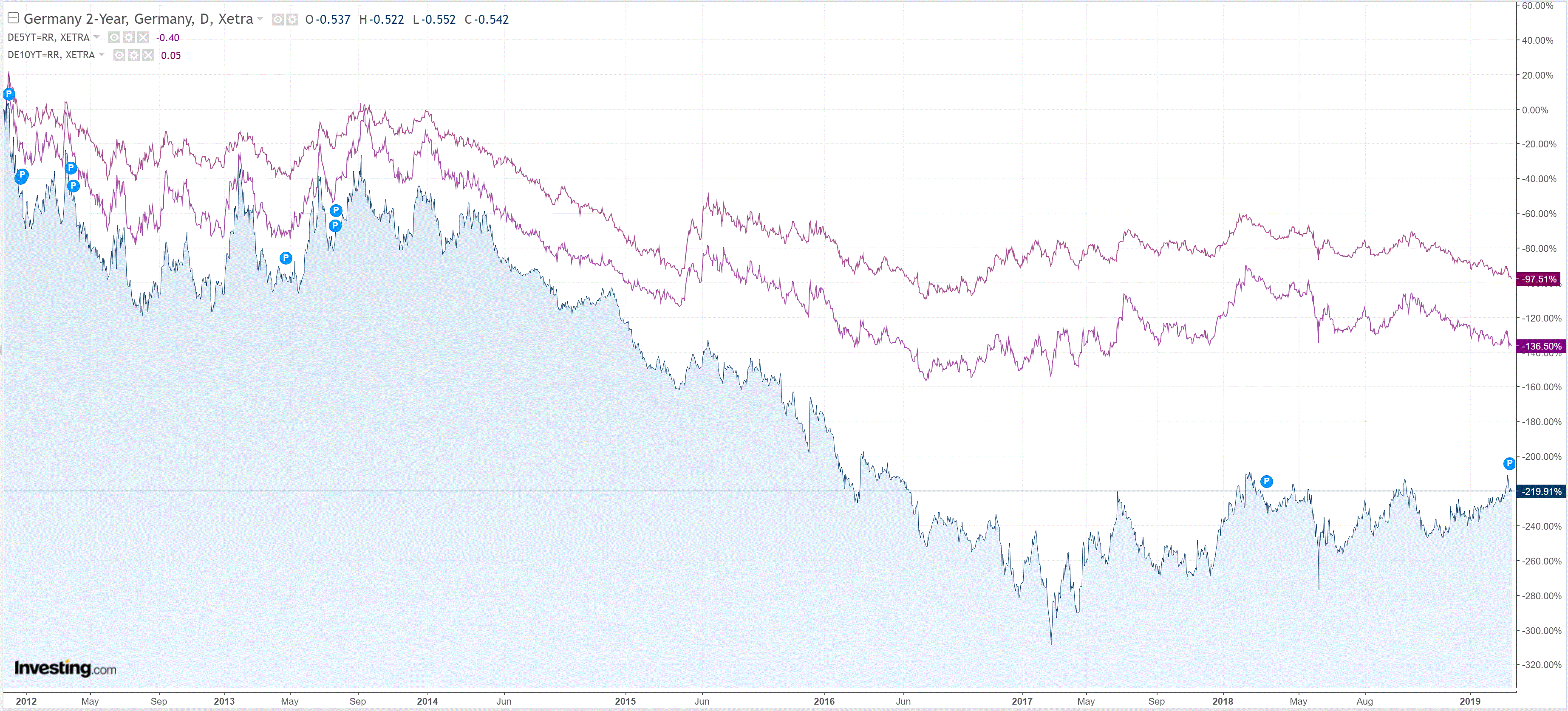 The Aussie long end hit new highs as well: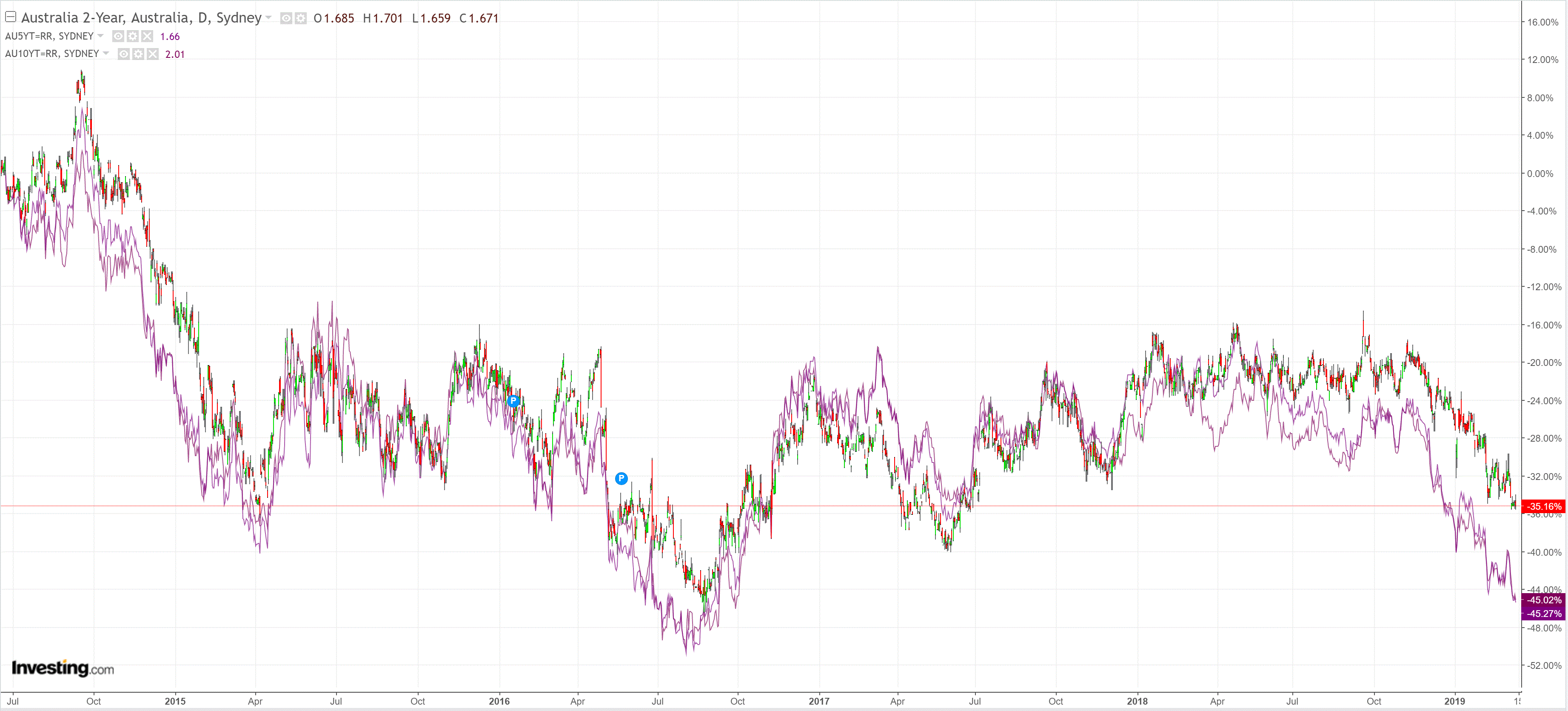 And that all lifted stocks: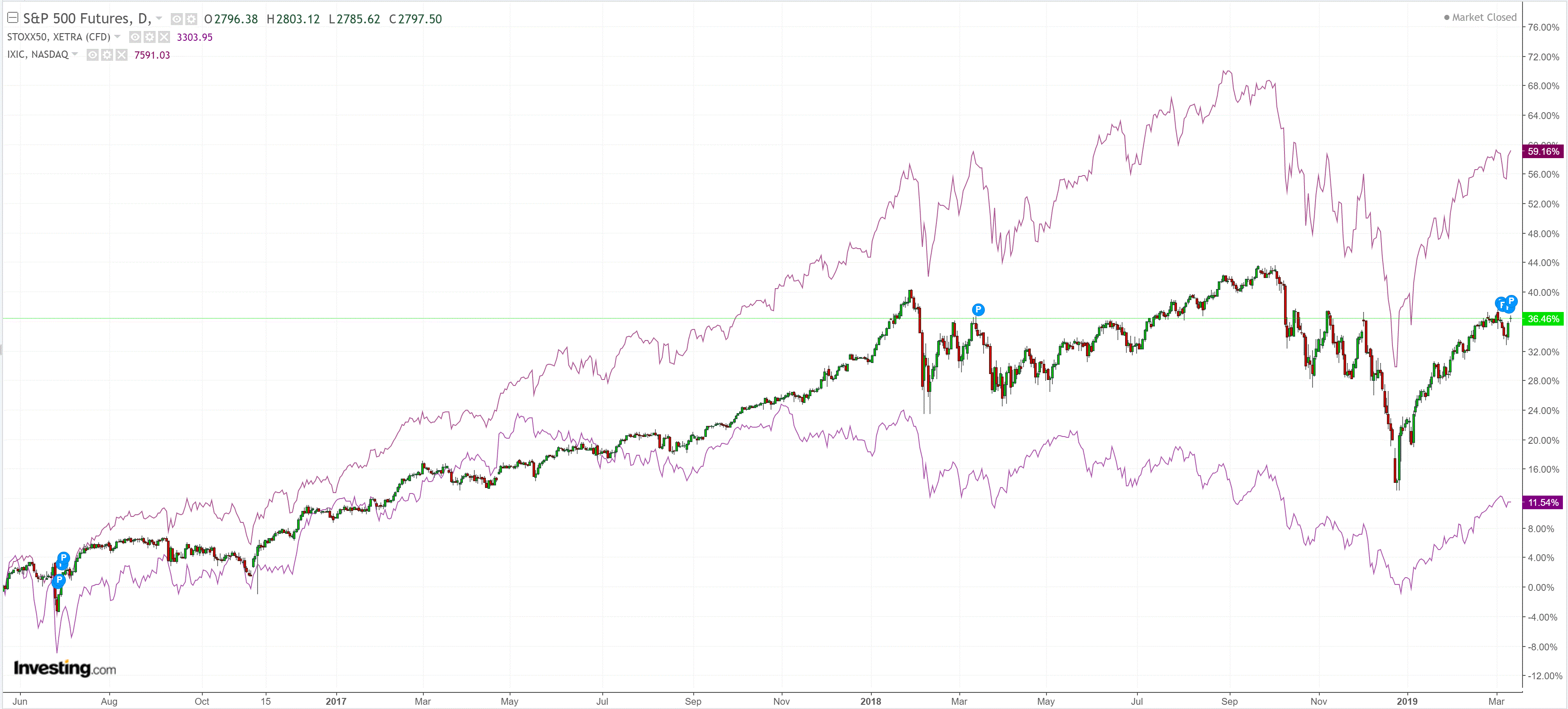 Westpac has the wrap:
Event Wrap

US consumer prices remain benign, the headline Feb CPI posting a 0.2% m/m gain while the core index posted a lower than expected 0.1% gain; the annual core pace moderated a touch to 2.1% from 2.2%.  The National Federation of Independent Business' small business optimism index posted a 0.5pt gain in February to 101.7, boosted by the reopening of the US government and stabilisation in markets. That's the first gain in five months though the index broadly remains at historically elevated levels. CAPEX plans and expectations for the economy both firmed but compensation and hiring plans moderated. 2.2%.

UK January production rebounded more strongly than expected from the weakness seen in December (industrial production +0.6%, est. +0.2%, manufacturing. +0.8%, est. +0.2%, GDP +0.5%, ext. +0.2%). However, the 3-month average for monthly GDPremained at +0.2%, as expected, whilst January's trade deficit widened to –GBP3.825bn (est. –GBP3.5bn). The data was overshadowed by Brexit developments.

Brexit: the UK Attorney General's legal opinion on the binding assurances which EU gave to PM May last night included a damning last paragraph, stating that there was no change in the risk of being caught in an Irish Border Backstop-related customs union. Despite stating that there were material changes that greatly reduced the risks of entering such a situation, the final statement ensured that both N. Ireland's DUP and the hard-line Brexit faction of May's Conservative Party declared their inability to support the deal, which is now likely to be heavily defeated in the late evening vote (due after 19:00 GMT). This now opens the potential of uncomfortable votes over the next two days that could further undermine May's Premiership and maintain current levels of uncertainty into the EU Summit on 21st – 22nd March around the proposed 29th March Article 50 deadline.

Event Outlook

Australia: Mar Westpac-MI consumer sentiment was last at 103.8 in Feb, having recovered from a drop in Jan.

Japan: Jan machinery orders is released.

Euro Area: Jan industrial production is released.

US: Jan durable goods orders (preliminary) are expected to decline 0.5% with core capital goods shipments down 0.2%, indicating a soft start to 2019.
The key event was the US CPI which was muted, via Calculated Risk:
According to the Federal Reserve Bank of Cleveland, the median Consumer Price Index rose 0.3% (3.2% annualized rate) in February. The 16% trimmed-mean Consumer Price Index rose 0.2% (1.9% annualized rate) during the month. The median CPI and 16% trimmed-mean CPI are measures of core inflation calculated by the Federal Reserve Bank of Cleveland based on data released in the Bureau of Labor Statistics' (BLS) monthly CPI report.

Earlier today, the BLS reported that the seasonally adjusted CPI for all urban consumers rose 0.2% (2.1% annualized rate) in February. The CPI less food and energy rose 0.1% (1.3% annualized rate) on a seasonally adjusted basis.
Goldman says there should be more inflation: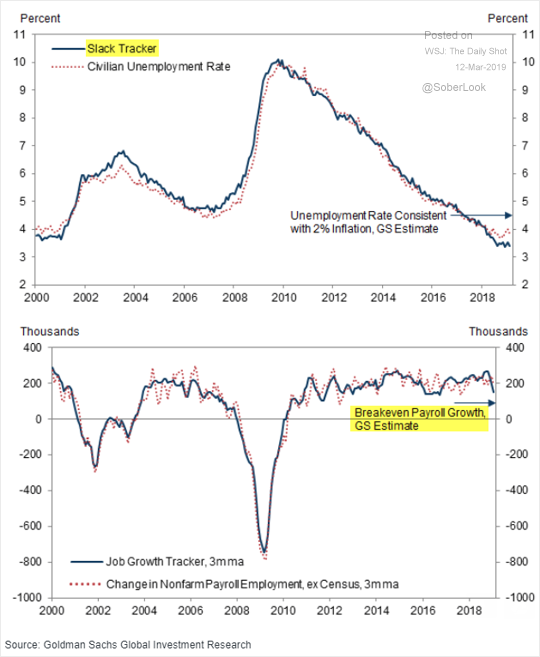 But there ain't and I don't see it coming with growth to fade on the fiscal cliff: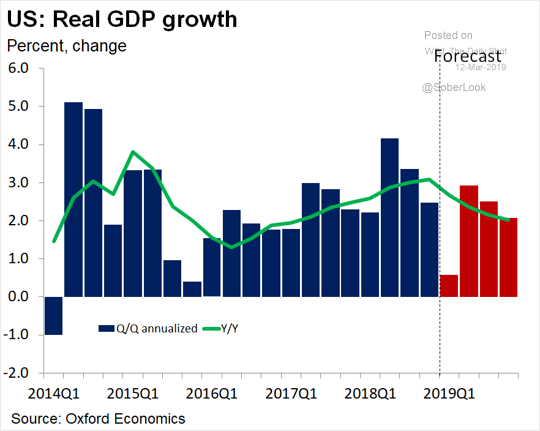 The Fed is paused forever now. However, I still see China, Europe and Australia needing to do more stimulus so their currencies remain more vulnerable as well.