For some reason it didn't happen yesterday with the terrible data but this morning Aussie bonds are off as weak US inflation cuts the leash. The entire price deck has shunted higher with long end yields ripping towards the 2016 all time lows (which I reckon they will take out with ease, 1% ten year bond ahead):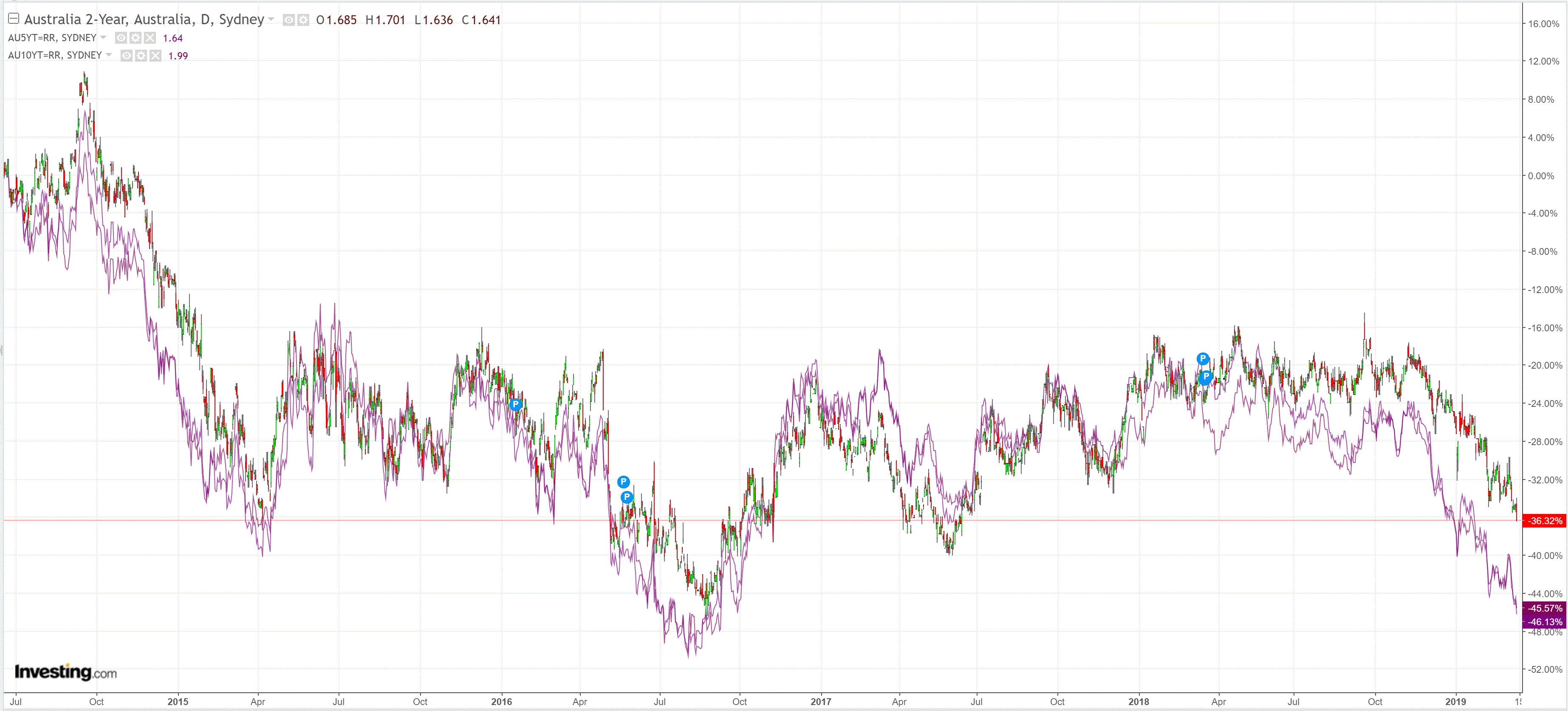 And a curve that has failed to steepen at all as yet indicating still building growth and inflation pressures: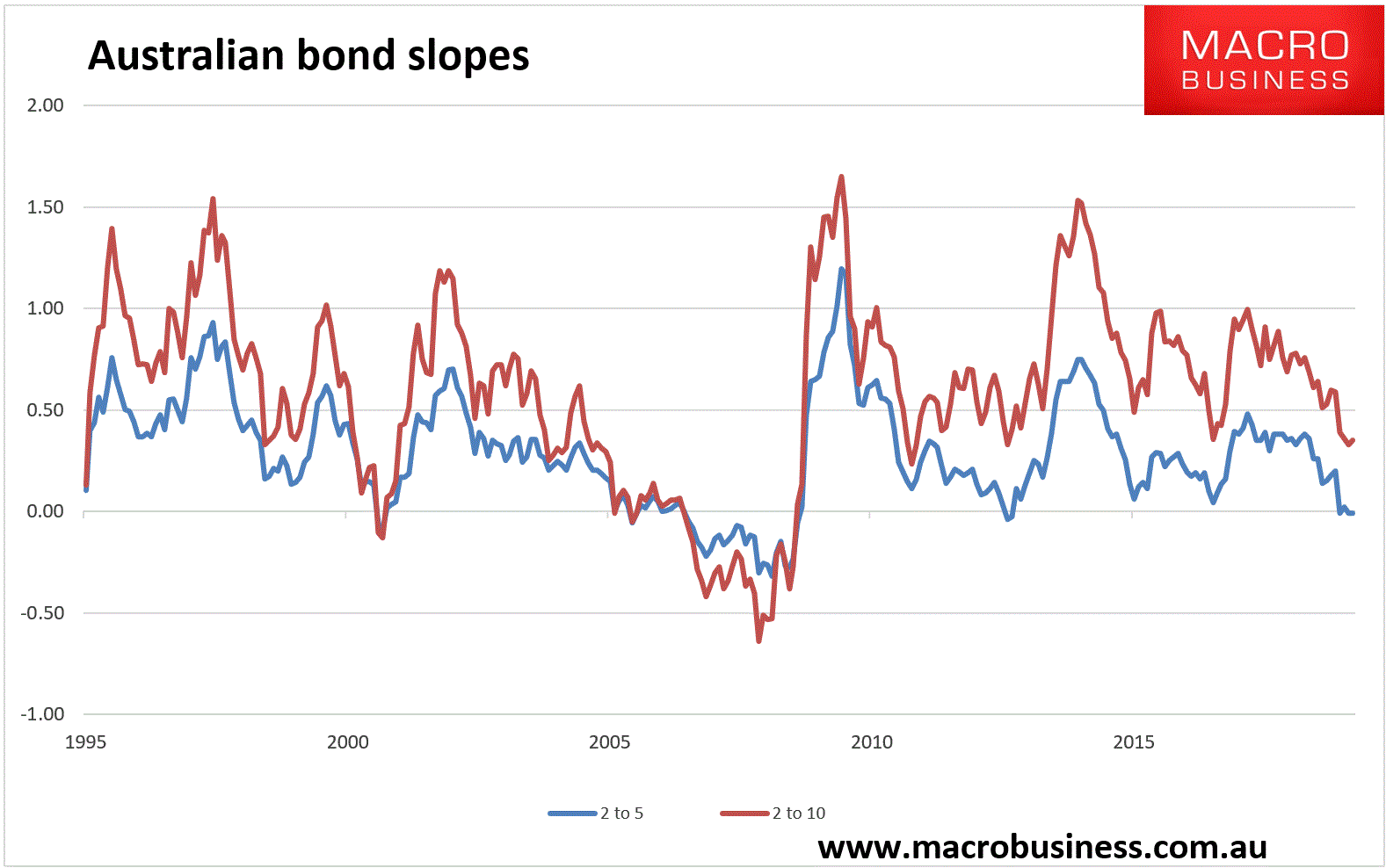 The spread to the US is also still deepening, especially at the short end: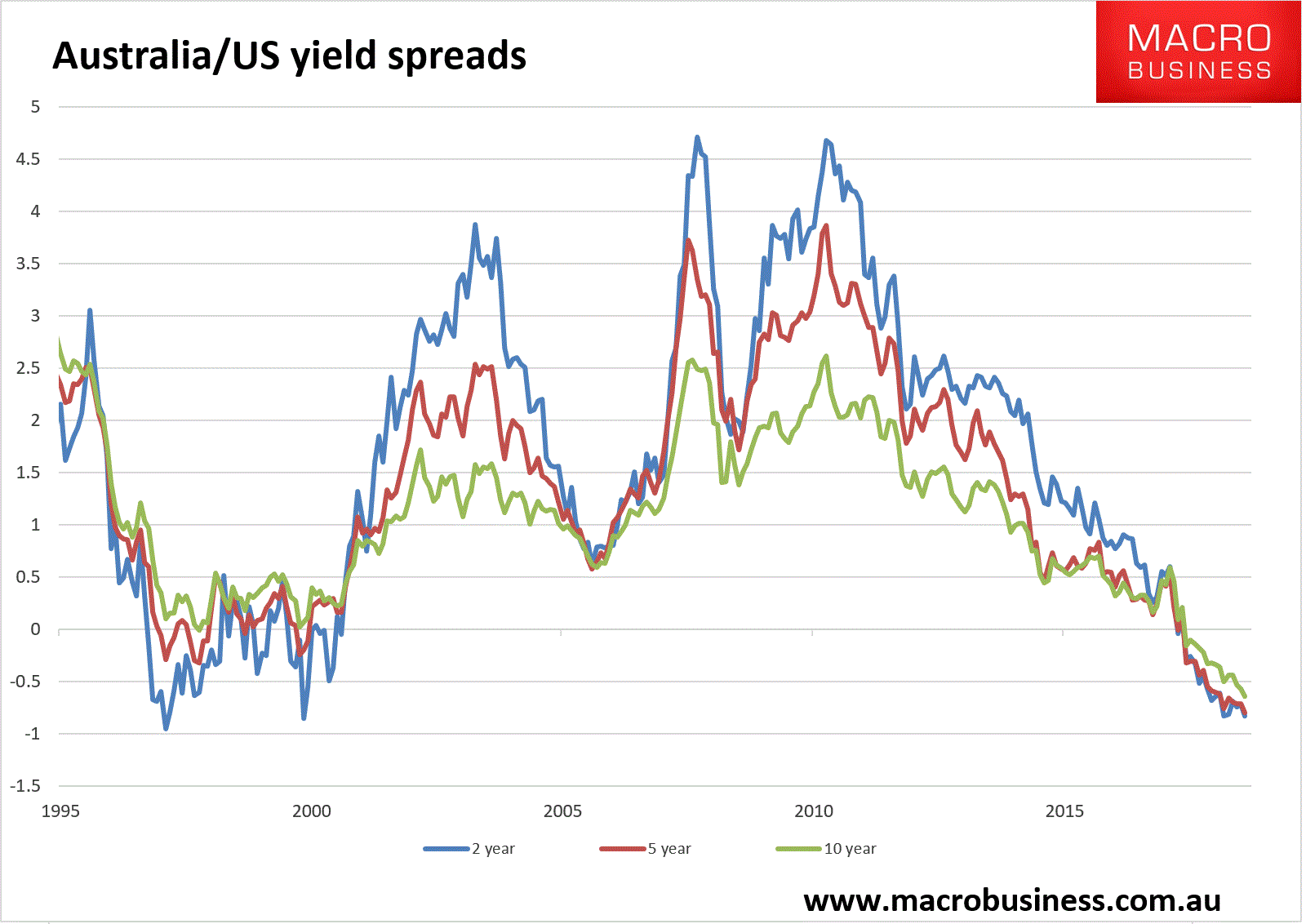 More downwards pressure building for the Aussie battler.
——————————
David Llewellyn-Smith is chief strategist at the MB Fund and MB Super which is long international equities and local bonds that will benefit from a weakening Australian economy and dollar so he is definitely talking his book.
If the ideas above interest you then contact us below.