Funny bastards! February SoMP shredded: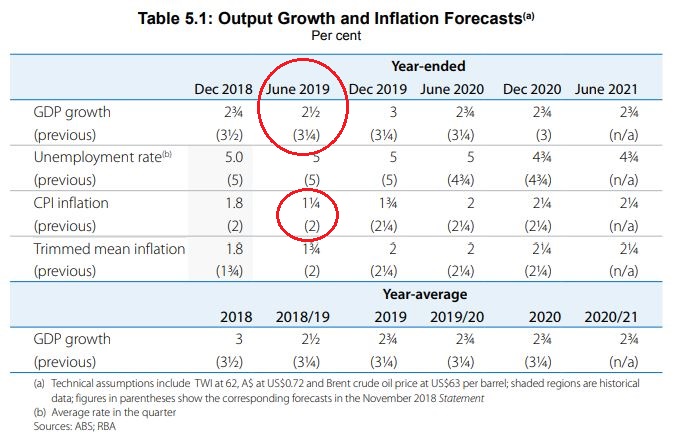 Growth shredded by much more than has been previously mooted but still not enough! Then a magical rebound.  Check out the new headline inflation number for June 2019 at 1.25%. They've covered over this shocker by elevating core inflation. Then another magical rebound!
Someone has finally recognised that the data flow is dire but they've not managed to convince everyone. It's a pulsing monetary maggot only half metamorphosised into a butterfly.
There are more downgrades ahead and rate cuts are coming swiftly into view as this rubbish turns into rising unemployment instead:
Labour market outcomes in the December quarter were better than expected at the time of the November Statement. Near-term leading indicators of labour demand suggest employment growth will remain above growth in the working-age population over the next six months. Further out, employment growth has been revised down marginally, consistent with the downward revision to GDP growth. The participation rate is expected to increase further, encouraged by strong labour market conditions. From a lower starting point, the unemployment rate is still expected to decline to around 4¾ per cent by late 2020 (Graph 5.3).
This is pretty close to forecasting chaos at a central bank. No wonder the Australian dollar was trashed: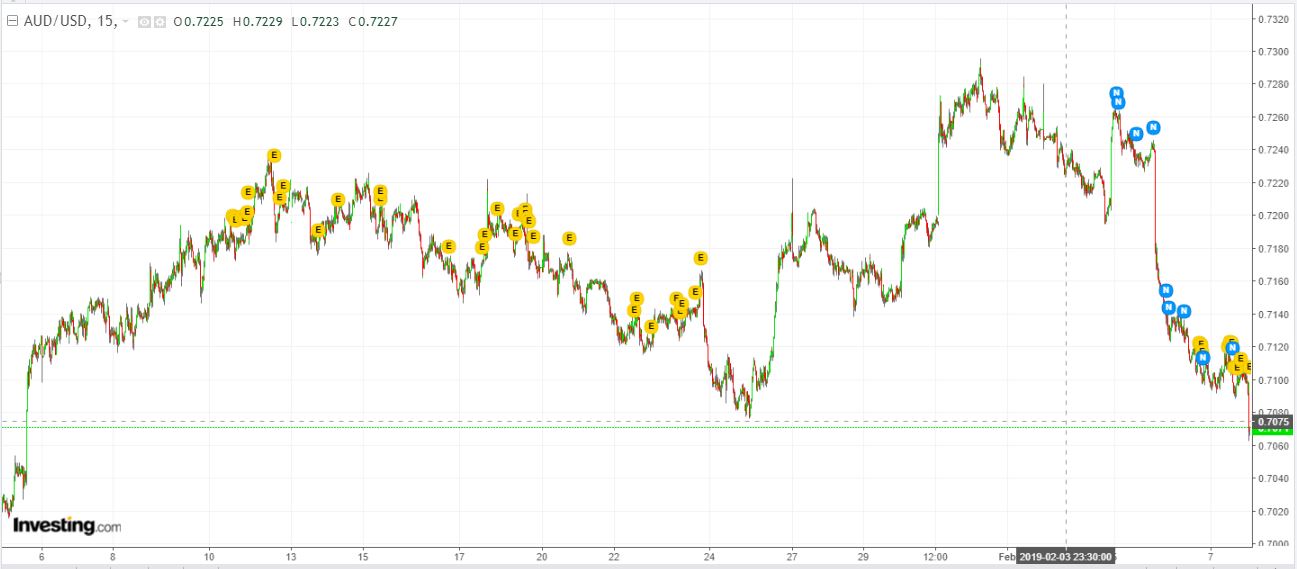 And bonds are ripping: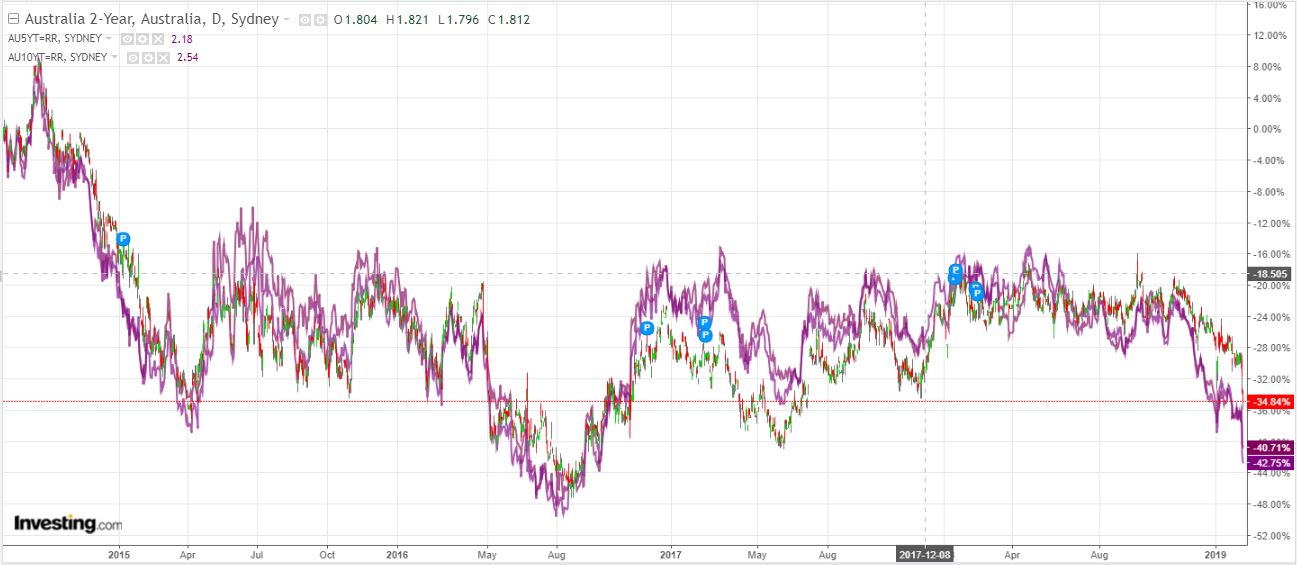 At least it's happening, I guess…