by Chris Becker
Mark your calendars traders and investors alike, because its going to get biz-ay around mid-March.
From the BBC:
Theresa May has promised MPs a vote on delaying the UK's departure from the EU or ruling out a no-deal Brexit, if they reject her deal next month.

Mrs May made a statement to MPs about Brexit on Tuesday, amid the threat of a revolt by Remain-supporting ministers.

The PM has promised MPs a meaningful vote on her Brexit deal by 12 March. The prime minister said she will put her withdrawal agreement – including any changes she has agreed with the EU – to a meaningful vote by 12 March.

If that fails, MPs will be offered two separate votes:
One, on the following day, on whether MPs support a no-deal Brexit – so the UK would "only leave without a deal on 29 March if there is explicit consent in the House for that outcome"

If that fails, then MPs will get a vote by 14 March on requesting an extension to the two-year Article 50 negotiation process to delay EU withdrawal beyond 29 March
A very helpful timetable from the boffins at BBC: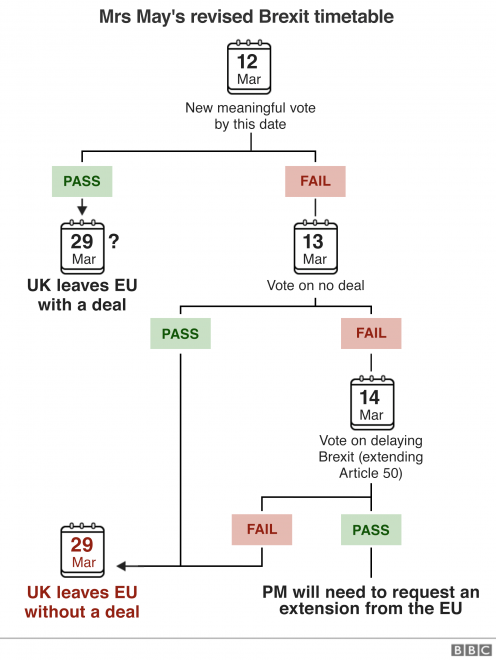 Pound Sterling spiked to nearly match the 2018 highs on this news, having moved over 200 pips higher since the start of the trading week: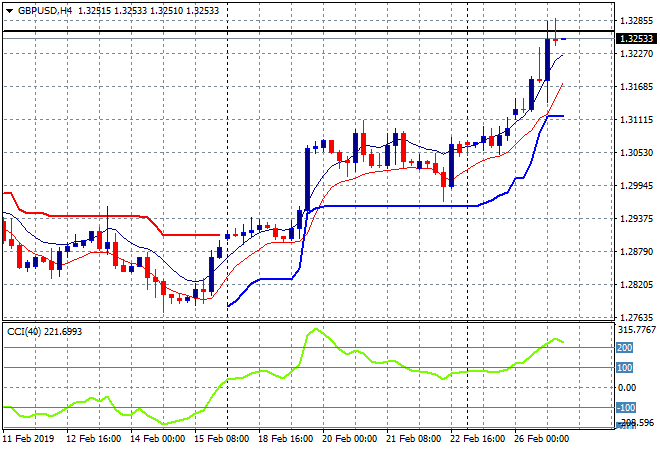 Not exactly the sort of stability you want to have as an exporter trying to navigate the morass that is this self inflicted kneecapping: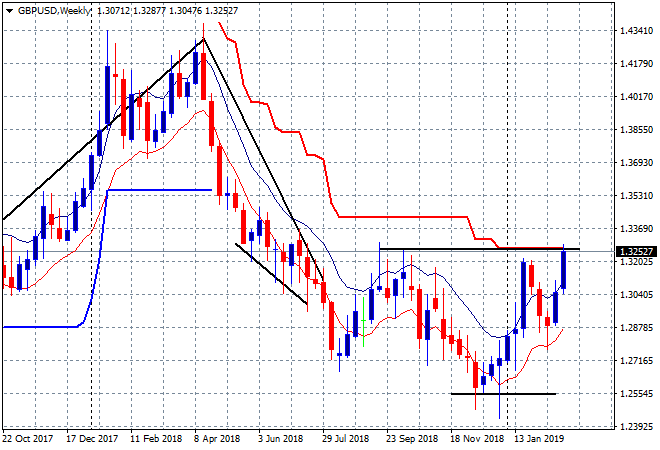 Most significantly however, the Euro/Pound cross has broken below the very long held support level at 86: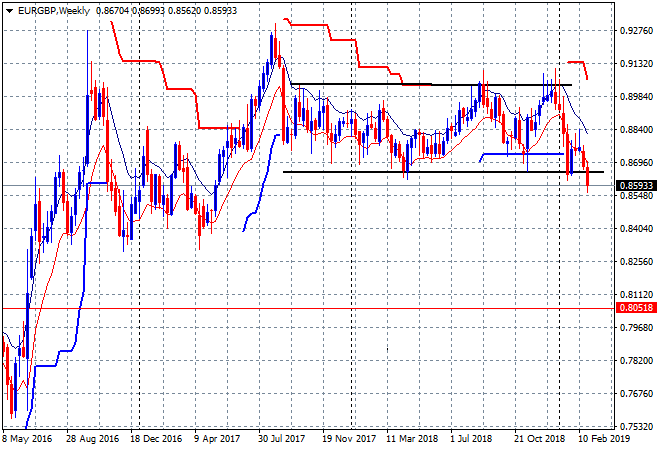 This is the clear signal of trouble ahead as the expectations of a no-deal Brexit actually rise out of May's concessions. The fracturing of the Labor Party and the Conservatives over Brexit and the playing of all these hands in the open is chaotic at best. As we move into March, investors should heed a bit of caution on Euro and GBP denominated assets and trades. It's going to get stormy.
Latest posts by Chris Becker
(see all)