The NSW Government has reportedly rolled-out the second phase of its $1.1 billion Social and Affordable Housing Fund (SAHF), which aims to build another 1,000 homes for primarily older residents. The roll-out is part of the Government's aim to deliver 27,000 social and affordable homes over ten years. From The AFR:
The first phase is underway to deliver 2200 homes across NSW and they are being built by BaptistCare, Compass Housing Services Co, SGCH Sustainability Limited, St Vincent de Paul Housing and Uniting…

The second phase of homes is targeted at older residents, with homes being built along with services that support them such as medical services as well as usual amenities like schools.
Late last year, the Australian Housing and Urban Research Institute (AHURI) released a report arguing that Australia is suffering from a critical shortage of 433,000 social housing dwellings that will continue to worsen unless dramatic policy action is taken:
Over the next 20 years, it has been estimated that 727,300 additional social dwellings will be required, with current price procurement costs varying from $146,000 to $614,000, depending on local land values, building types and construction costs in different regions…

Figure 1 below shows how this additional growth accounts for both current unmet need (the backlog) and future projected need, based on a proportionate share of future household growth…
The AHURI report estimates that a ten-fold increase in building rates is required to overcome the current social housing shortfall and to cover projected growth in need by 2036. This would require a three-fold expansion of the national social housing stock above its 2016 level.
That is, just to prevent the social housing shortage from getting worse, 15,000 extra dwellings a year would need to be built – over 290,000 homes over the next 20 years. However, to also eliminate the backlog will require an annual social building program of 36,000 units a year – a daunting task.
When viewed in this light, the NSW Government's SAHF is laughable and will barely hit the sides.
For mine, the best way to prevent the problem from getting worse is to stop Australia's population from expanding so rapidly via mass immigration. Much like infrastructure, social housing is being overrun by unrelenting demand growth. Take this demand away and the problems are much easier to fix.
Australia has little hope of supplying enough social housing and infrastructure when its population is expanding by a Canberra's worth of people every year.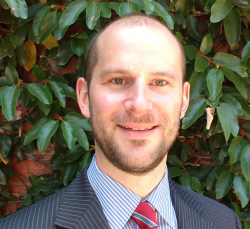 Latest posts by Unconventional Economist
(see all)