It's amazing that mussel producer, Michael Harris, understands the lunacy of Australia's gas policy better than Australia's policy makers. From The ABC:
Mornington Peninsula mussel producer Michael Harris is usually focused on growing the biggest and tastiest molluscs in Victoria.

So finding himself in the middle of the debate about Victoria's gas shortage was unexpected.

Yet here he is, wondering why AGL plans to build the country's first gas import facility near his mussel farm, at a cost of $250 million, despite Australia being the biggest gas exporter in the world.

"It couldn't be any more farcical. How can we be shipping off our resources and then buying them back," he said.

Of chief concern to him and other worried locals is the environmental impact on Western Port Bay and plans by AGL to discharge chlorinated water back into the sea…

"I don't have a science background, I just know things from what I've done and what I've seen. But the more I look into this … the more I'm concerned," he said.

"I don't think it's going to bring gas prices down for customers"…
Yes Michael, Australia's gas policy "couldn't be any more farcical".
We've allowed a monstrous cartel to overtake east coast gas reserves. This economic abomination has limited gas supply into the local economy and jacked-up prices.
Therefore, the most realistic and low-cost way to cut domestic prices is to simply apply retrospective domestic reservation. This can be done at the stroke of a pen.
Building LNG import terminals would be an unmitigated policy disaster. All they will do is guarantee the east coast pays the Asian price plus the cost of the importation plant. In other words, we will pay for digging up the gas, piping it, freezing it, shipping it to Asia, then back again, unfreezing it, and piping it locally. This is truly moronic.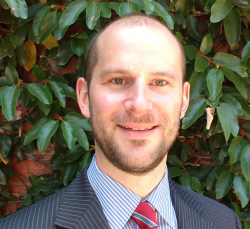 Latest posts by Unconventional Economist
(see all)