The Association of Superannuation Funds of Australia (ASFA) has released new estimates from the December quarter claiming the rising cost of essentials has pushed up the amount of money Australians need to live a comfortable retirement. From The Herald-Sun:
[ASFA] found for couples to live a comfortable retirement — assuming they own their home outright and are relatively healthy — they need $60,977 per year and singles need $43,317.

This is an increase of 0.2 and 0.3 per cent respectively…

ASFA figures showed in order to live a comfortable retirement which includes taking holidays and having a good standard of living such as driving a reasonable car and having private health insurance and receive a part pension couples need $640,000 at age 67.

For singles they need $540,000.
Back in November, the Grattan Institute released a report, entitled Money in retirement: more than enough, which directly challenged the conventional view that Australians don't save enough for retirement:
The vast majority of retirees today and in future are likely to be financially comfortable.

Retirees are less likely than working-age Australians to suffer financial stress such as not being able to pay a bill on time, and more likely to be able to afford optional extras such as annual holidays.

Grattan Institute modelling shows that, even after allowing for inflation, most workers today can expect a retirement income of at least 91 per cent of their pre-retirement income – well above the 70 per cent benchmark endorsed by the OECD, and more than enough to maintain pre-retirement living standards.

And many low-income Australians will get a pay rise when they retire, through a combination of the Age Pension and their compulsory superannuation savings.

Australians tend to spend less after they retire, and even less into old age. Their medical costs increase, but are largely covered by the taxpayer. Many retirees are net savers, and current retirees often leave a legacy almost as large as their nest egg on the day they retired…

Most retirees could afford to spend substantially more than they do, and choose not to do so. Not only do most retirees not drawdown on their savings, many are net savers through much of their retirement. Most retirees never spend a large part of the savings that they have on the day they retire. Many retirees seem reluctant to draw down on their capital, and instead live on the income their savings generate…
Whatever the case, let's hope that special pleading by vested interests like ASFA is not used as justification for Labor to raise the compulsory superannuation guarantee.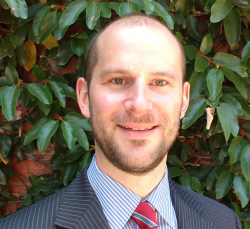 Latest posts by Leith van Onselen
(see all)