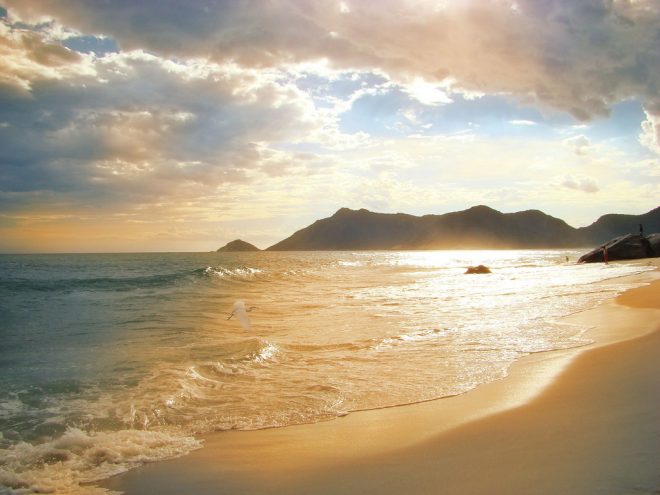 The good mood from overnight on the basis that the US/China trade talks are progressing forward has turned here in Asia, with red across the board. Stocks have declined, with Chinese bourses in the lead as the Yuan fix strengthened considerably, while Pound Sterling rockets higher on the possibility of a delayed Brexit.
The Shanghai Composite is down nearly 1% going into the close, after the huge surge yesterday, still above 2900 points but a welcome reversion. The Hong Kong Hang Seng Index is doing the same, off by about 0.7% and closing at 28747 points. The current rally remains intact , with no new close below the high moving average or the trendline on the daily chart: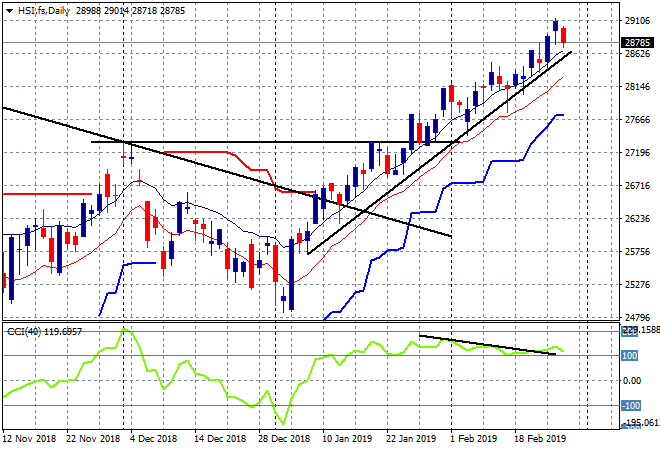 US and Eurostoxx futures have slipped following the post close readjustment on the S&P 500 overnight as the market fails again to break the psychologically important  2800 point level: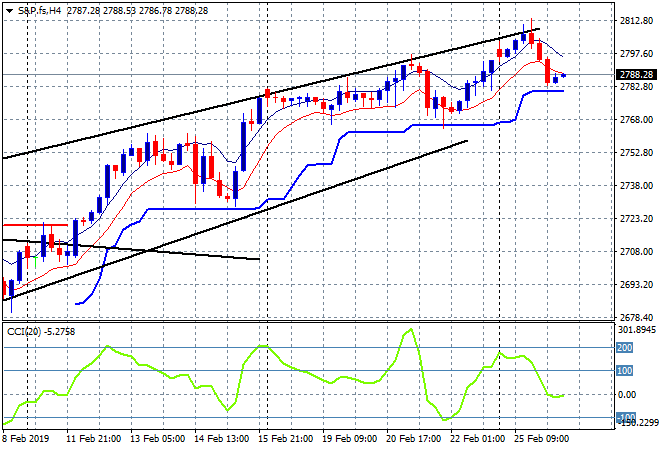 Japanese stock markets were the best in the region, slowing only slightly as Yen strengthened, with the Nikkei 225 off by 0.4% to 21449 points, but still above key resistance that had been broken recently. The USDJPY pair has shown itself to have a false break however, with last night's move above trailing ATR resistance at the 111 handle having reversed smartly back below and on the downtrend again: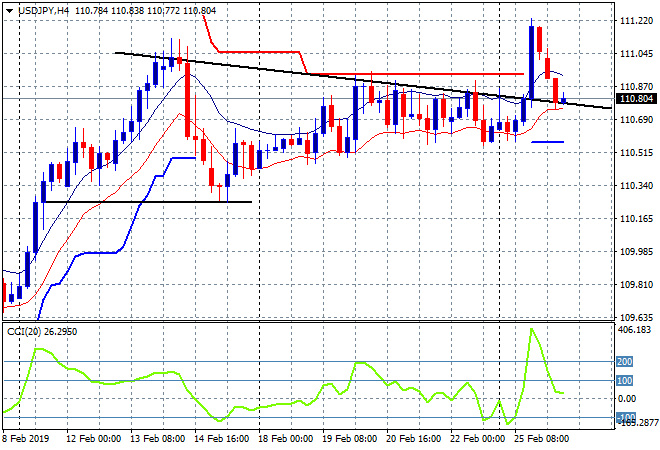 The ASX200 took back all of its previous gains and then some, closing nearly 1% lower to close at 6128 points, but still maintaining above the key 6100 point resistance level after previously setting up for further gains above 6200. The Australian dollar has stabilised at the mid 71 level, having been unable to breach the 72 handle overnight, where I'm watching the longer term downtrend line at the mid 71 handle: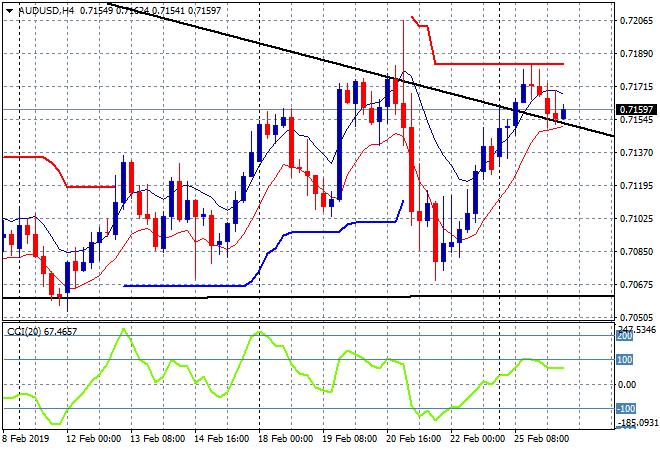 The economic calendar continues tonight with a grilling by BOE Governor Mark Carney, followed by a slew of US housing data, then Fed Governor Powell's testimony to the US Senate.