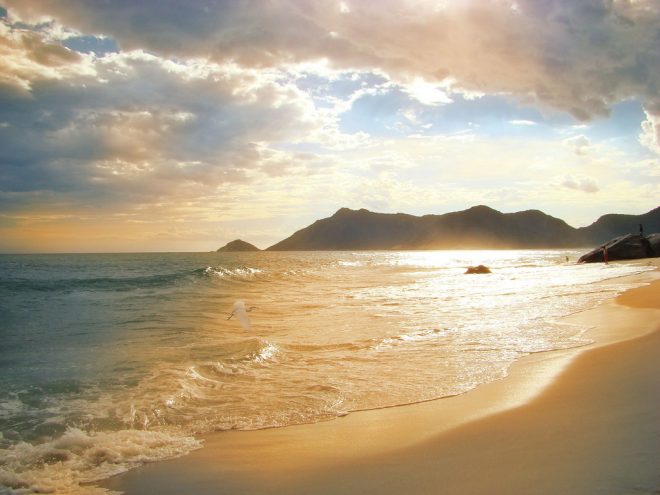 The poor showing on Wall Street overnight was brushed aside here on Asia with solid lifts across all stock markets today with a big return from Japanese stocks due to the long weekend and much weaker Yen.
The Shanghai Composite is up nearly 0.6% going into the close, currently at 2671 points and building on its solid run from yesterday and Friday's surge. The Hong Kong Hang Seng Index is up only a few points to remain above 28000 points, but unable to make a new daily high here, just matching the previous highs: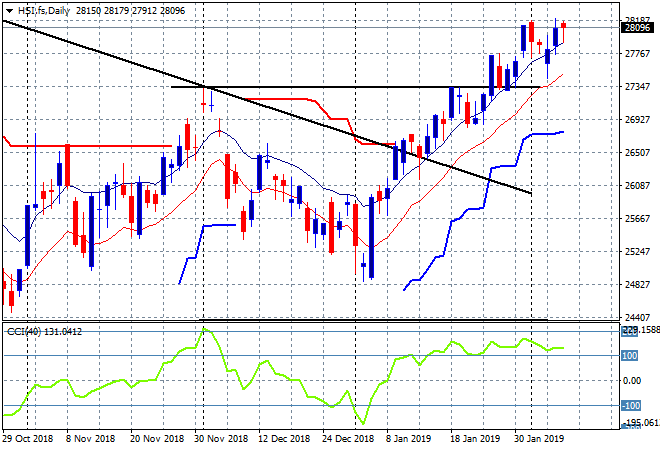 US and Eurostoxx futures are up with the latter S&P 500 futures looking a bit more optimistic compared to last year, with price bouncing off the psychologically important 2700 point level, with momentum now clearly positive for a breakout: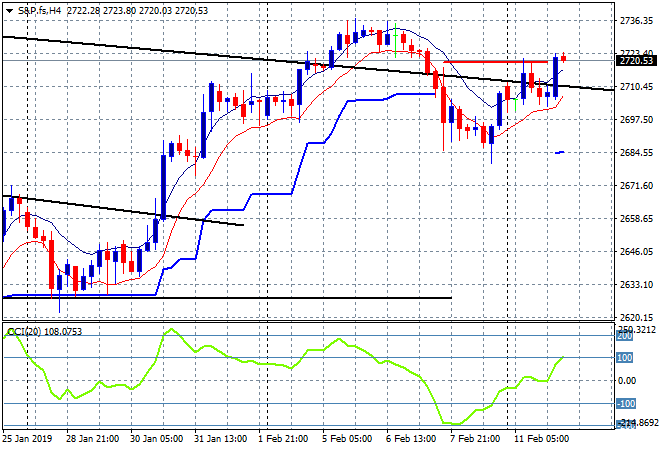 Japanese stock markets reopened after a holiday and surged, with the Nikkei 225 closing more than 2% higher to 20864 points. This was all due to the catchup in the weaker Yen, with the USDJPY pair pushing higher to the mid 110's. This is a little overcooked and ripe for a pullback to the high moving average but thereafter there is upside at least at 112 or even 114: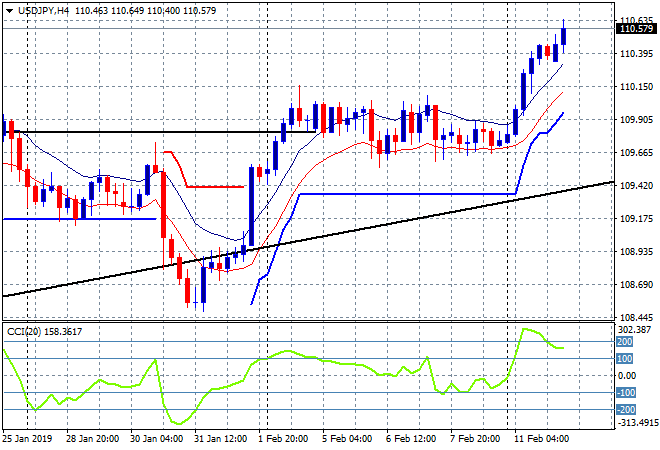 The ASX200 was one of the weaker ones, but still had a solid day, finishing about 0.3% higher to remain well above the 6000 point barrier at 6079 points. The Australian dollar is vainly trying to find a bottom here after falling overnight and is basically unchanged, remaining below the 71 handle and the January low.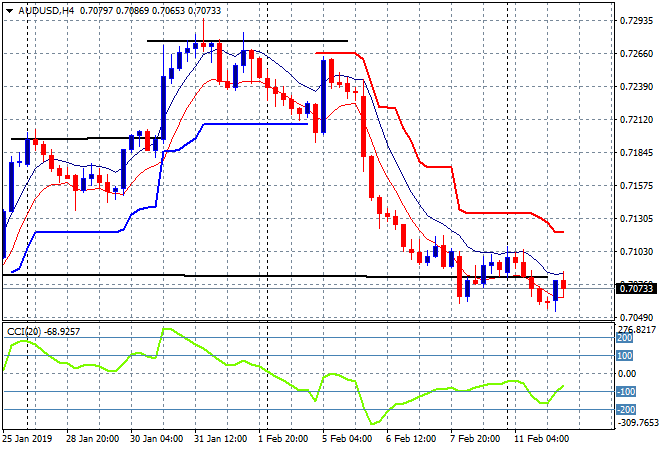 The economic calendar has two central banker speeches to keep an eye on tonight, first by BOE Governor Mark Carney, then Fed Reserve Chairman Powell.
Latest posts by Chris Becker (see all)