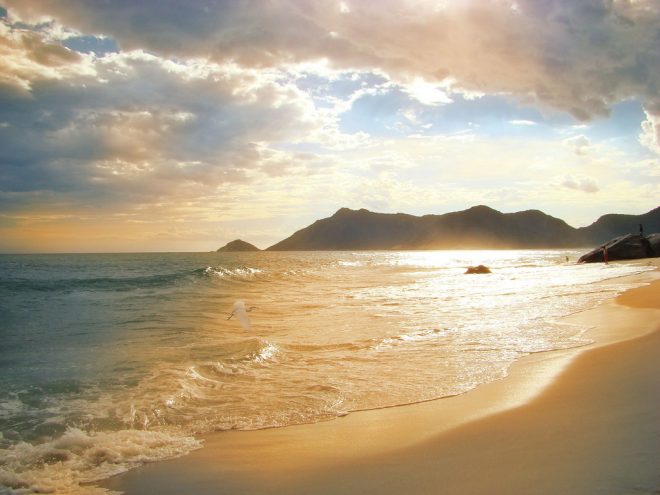 A mixed start to the week on risk markets here in Asia with another public holiday in Japan taking a lot of volume off the table, while the welcome return of Chinese markets is seeing confidence lift, at least on the mainland. The USDCHF pair had a big flip higher on what looks like another fat finger due to low volume on the Monday morning gap – another reason to bring in weekend trading of FX!
The Shanghai Composite is up nearly 1% higher going into the close, currently at 2642 points and building on its solid run on Friday. The Hong Kong Hang Seng is up only 0.25% or so to be just over 28000 points. This still keeps it well above former resistance, now firm support at the previous false break high at 27300: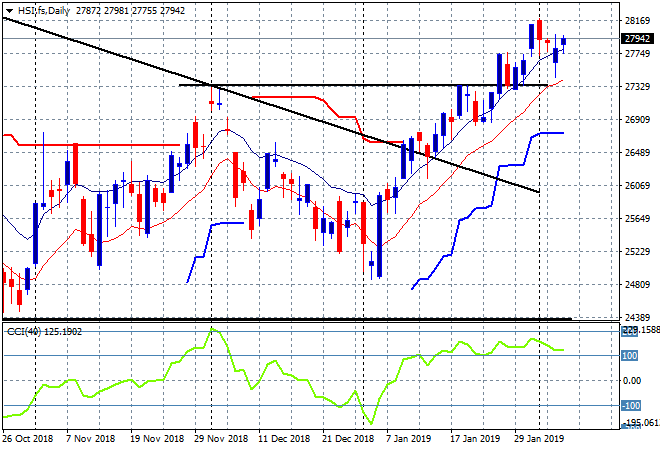 US and Eurostoxx futures are drifting down again with the four hourly S&P 500 futures chart showing an unwillingness to get a move on after the late surge on Friday night on Wall Street. Price is still hovering near the psychologically important 2700 point level, but this is looking weak: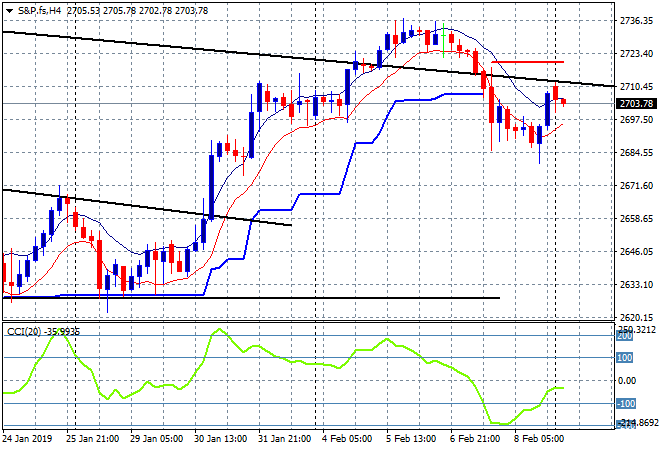 Japanese stock markets were closed for yet another holiday, so trading was also muted in Yen with the USDJPY pair remaining a hair under the 110 handle all day. It's still looking ripe for a breakout here with the upside at least at 112 or even 114: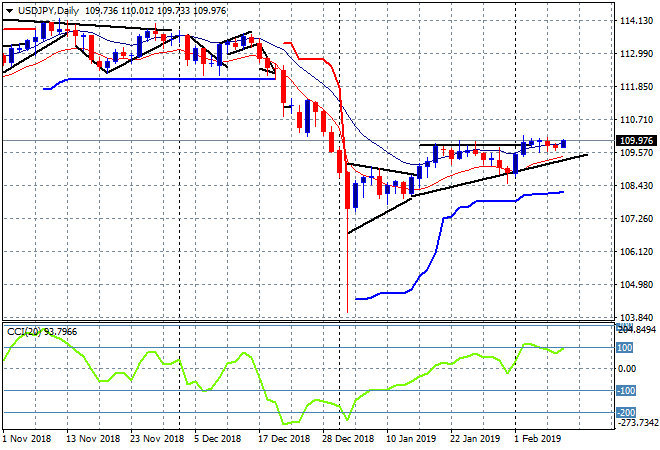 The ASX200 finished on a weaker note, down about 0.2% to start the week slowly, but still well above the 6000 point barrier at 6060 points. The Australian dollar is largely unchanged with a small rally on the open unable to gain momentum towards the afternoon as it remains below the 71 handle and near the January low.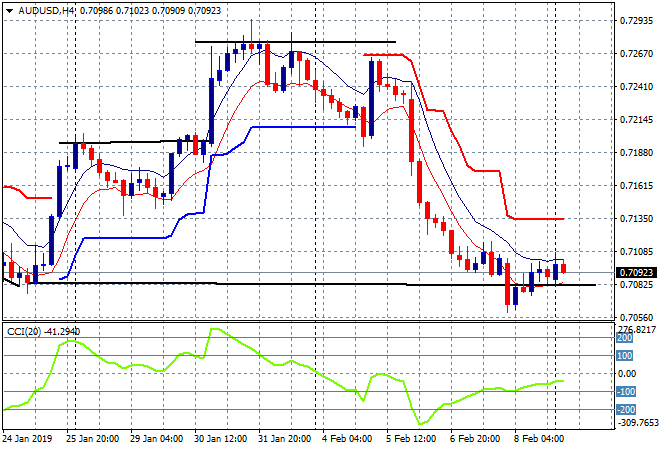 The economic calendar starts the week with a significant release, the Q4 GDP print in the UK.