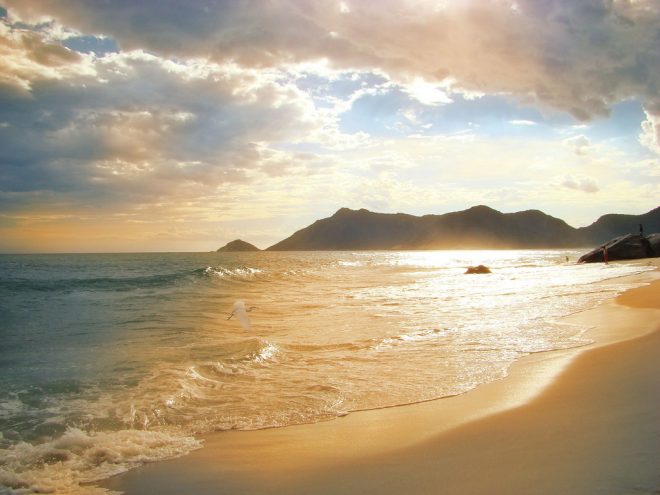 The lack of progress in both the Brexit no-deal and the US China trade talks continues to weigh on risk markets with overnight losses festering into the Asian session today as some Chinese markets return from holiday. In currency land most undollar assets are unchanged but the Aussie dollar is failing against the crosses, notably Kiwi and Yen as markets reweigh a now easing RBA bias.
The Shanghai Composite remains closed but the Hong Kong Hang Seng reopened with a small loss, gapping down considerably before finishing with 0.3% loss to 27890 points. This still keeps it above former resistance, now steady support at the previous false break high at 27300: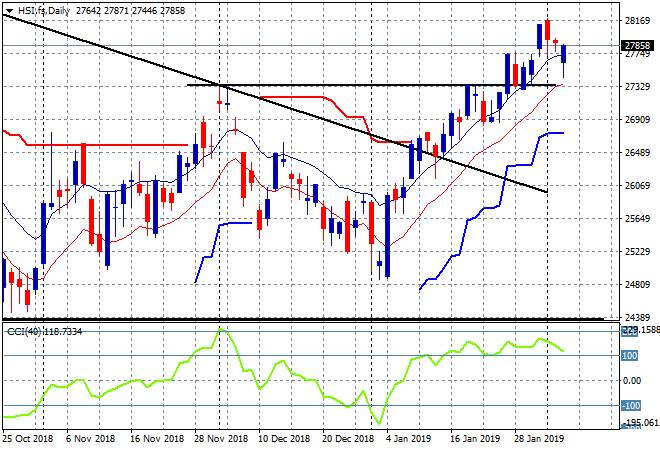 US and Eurostoxx futures are drifting down again with the four hourly S&P 500 futures chart showing a very small amount of support just below the psychologically important 2700 point level, but this is looking a bit ominous: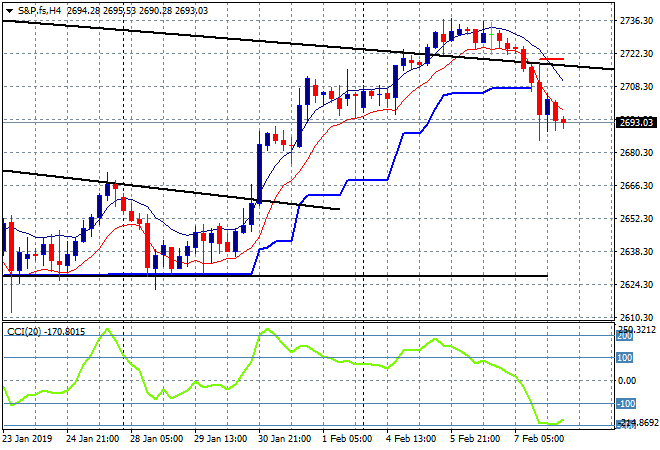 Japanese stock markets have flopped despite only a minor rise in Yen with the Nikkei 225 closing nearly 2% lower at 20333 points. The USDJPY pair remaisn quite subdued and hanging just below the 110 handle after a feint USD rally failed to see it pop above the previous four hourly session highs. This is getting a little too tight so I expect a volatile outbreak soon: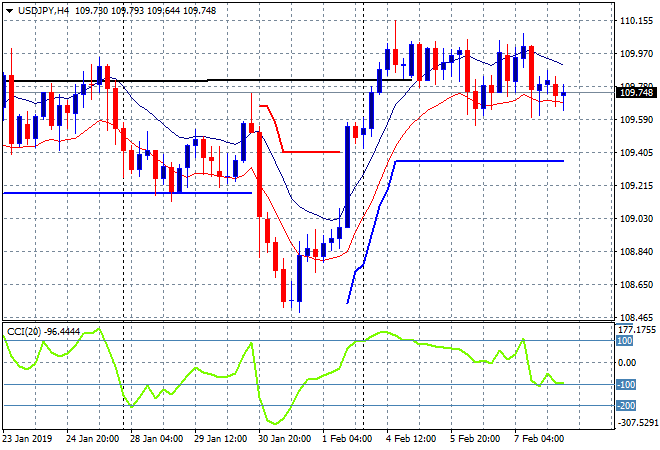 The ASX200 finished on a weaker note, down about 0.3% to close out the week above the 6000 point barrier at 6071 points as all short positions get covered. The Australian dollar has moved further below the 71 handle now and has exceeded my target at the January low. This is considerably oversold now of course but I'm not expecting a big fight back when you see how poorly its also doing on the crosses: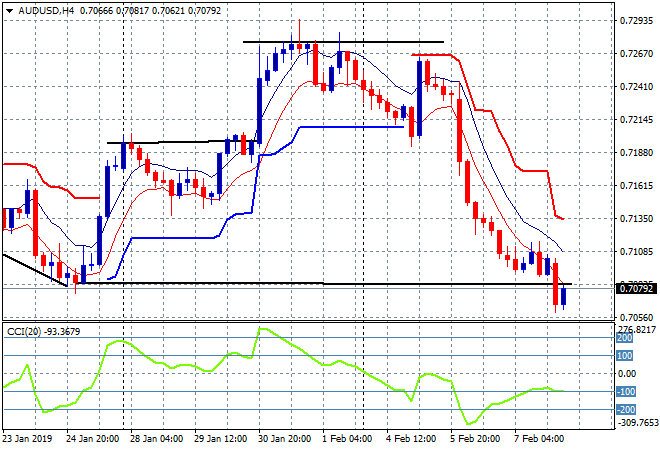 The economic calendar finishes the week with a slew of European industrial production prints and the Canadian unemployment print. Have a good weekend!