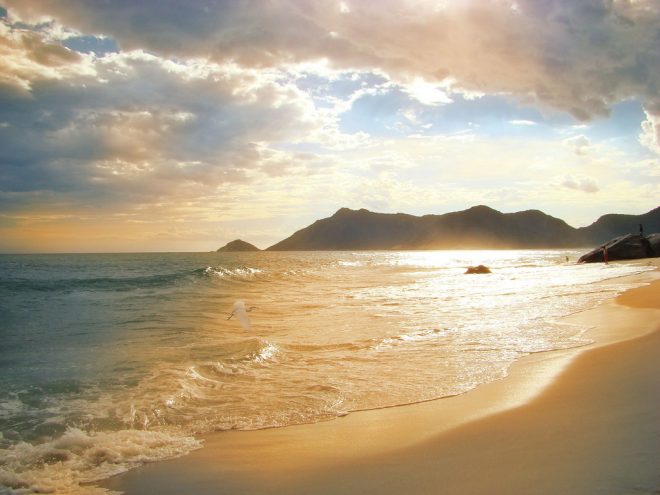 The Asian session was mixed today due to the Chinese New Year holiday with only a few markets open, Japanese bourses put in a scratch session while the ASX200 launched higher on the post-slap on the wrist "don't do that again" bank trade. The RBA did nothing at its meeting this afternoon, keeping rates steady but the Aussie launched nearly half a cent higher anyway.
US and Eurostoxx futures are flat with the four hourly S&P 500 futures chart still showing an anchoring at the psychologically important 2700 point level that is dependent on continued good earnings, with solid support at 2700 and then 2680 points below: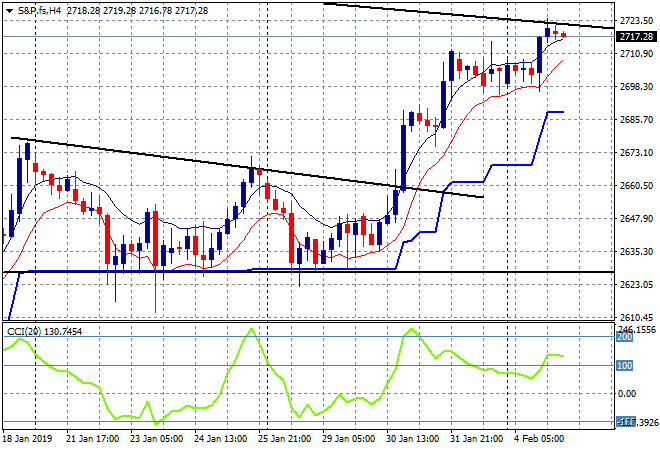 Japanese stock markets are paused here due to an unchanged Yen and lack of direction with the Nikkei 225 about 20 points lower going into the close at 20865 points. The USDJPY pair has pulled back from its Friday night bounce and has shown itself unable to make any headway above the previous weekly session highs at just below the 110 handle: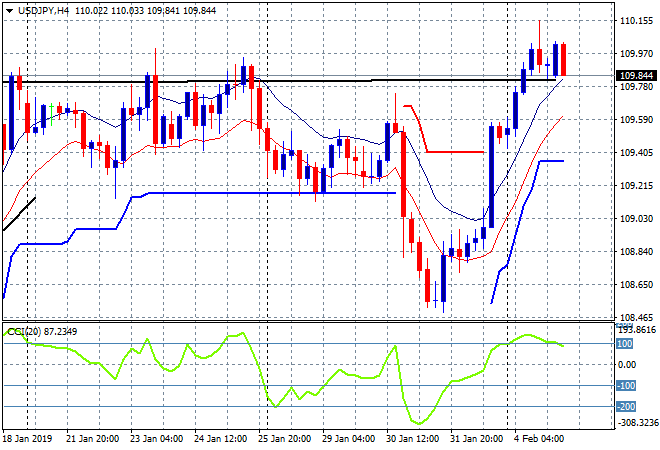 The ASX200 was the big focus today with traders pouring in to buy the now-off-the-hook (until the next Royal Commission) banks, with most up 4-7% in a single session! The market closed nearly 2% higher given the huge influence of financials on the bourse, to finally crack the 6000 point barrier. They were helped by a do nothing RBA with the Australian dollar launching on the hold signal, arresting almost all of the decline since the Friday night pause and ready to crack resistance at 72.70 again: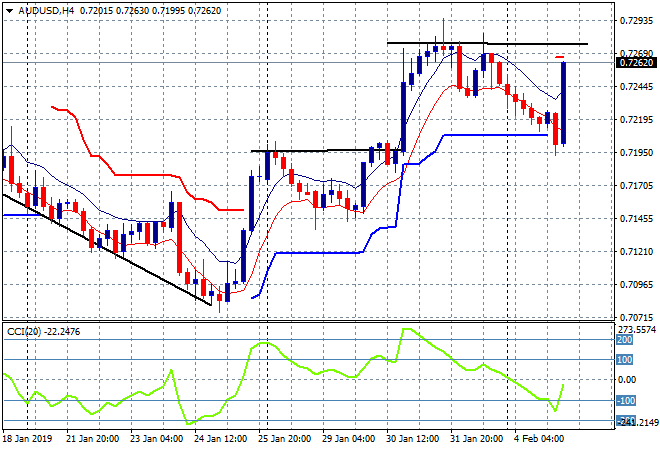 The economic calendar continues tonight with a slew of PMIs in Europe followed by the January ISM non-manufacturing print in the US.