The lunatic RBA doesn't want to cut interest rates. This is for two reasons that I can see:
first, it thinks the Aussie economy is in good shape;
second, it would rather hike to rebuild ammunition for the future.
The first point is fast losing air. Australia's fading growth drivers make it plain:
credit growth has stalled;
consumption is weakening via cars and wider retail;
dwelling investment is about to crash;
infrastructure investment has peaked and will fall;
business investment will track the other three;
recurrent government expenditure remains strong but will get hit at the state level by collapsing state stamp duties.
That's all there is for domestic activity. Obviously it is going to slow sharply over the coming months and unemployment rise, not least given 1.6% population growth.
This is a late cycle point in which a central bank would normally wait it out and begin easing when inflation ebbed with job shedding. But this is not business as usual. It is not some late cycle moment in which the RBA has tightened a little far to squash inflation. The downturn underway is being driven by a house price crash that has arrived without any rate hikes at all. Nor is there any inflation to speak of.
That is, it is a bursting bubble.
In these circumstances the central bank is faced with something very different. Housing busts are balance sheet not profit and loss recessions. They burrow deep into the national psyche where they lay an egg of fear. At some point it hatches then eats and displaces the germ of greed that drove the bubble. Then the market moves by itself, shifting past a tipping point, as getting out overtakes all other priorities. To wit, Domain:
Entrepeneur Andres Vargas, 29, has spent ten years investing in property and agrees the market has turned sharply in the last 18 months.

Having already sold one house near Mt Druitt for a tidy profit last year, Mr Vargas has decided to sell his remaining Sydney investment in Green Valley, west of Liverpool. He expects to list within a fortnight.

"I got it valued at $619,000 by the bank when I was applying for my home loan a year and a half ago," Mr Vargas said. "I've now seen similar properties going up for sale for $540,000, so there is a clear 10 per cent drop there alone."

"It's quite scary. The longer I hold onto it, the more I'm losing," Mr Vargas said.
In central banker speak, deflation expectations become embedded.
How far must prices drop before this tipping point is past? Nobody knows and that's my point. The RBA is punting that the extant fastest and deepest historical price falls won't do it when, frankly, there is no need that it take such a wild risk.
The headwinds for property prices have never been so extreme in my lifetime and even if the RBA cuts four times we're not going to see some new boom. We'll be lucky to see price stabilisation:
out-of-cycle mortgage rate hikes will hold half the easing back;
tight lending standards will continue, driven by legal reform;
macroprudential tightening will persist, driven by a chastened regulator;
the Chinese capital inflow bubble is bursting;
the removal of long standing property investor subsidies lies dead ahead;
as does building oversupply and rental deflation;
plus, volatile global markets will persist and, soon enough, unemployment will rise at home.
In such circumstances any tipping point into panic selling in the property market is likely to shift forward in time and price. To wit, Morgan Stanley:
"This rate of decline will be difficult for the economy to absorb," the Morgan Stanley report warns.

"A key question then for the 2019 macro outlook is whether the return of sales volumes in February and March can stem the rate of decline back to what was seen earlier in 2018 (around 0.5 per cent a month)," the report concludes.

"This suggests conditions in 2019 are likely to be similar to what we saw in 2018, although risks skew to the downside," it warns.
If the RBA can't see that then its long burnished bubble manager credentials are about to take a fearful pounding.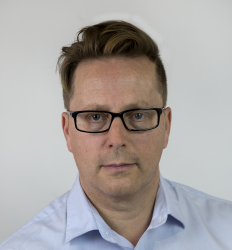 Latest posts by David Llewellyn-Smith
(see all)