At the end of 2018, the Morrison Government failed to strike a deal with the Senate cross-bench to pass a bill that would have seen fees for low-balance superannuation accounts capped at 3% and exempted fund members under the age of 25 from compulsory life insurance.
Consequently, younger workers and those with low super balances are tipped to pay $6 billion worth of needless fees over the next two years.
Over the weekend, the Grattan Institute accused Labor of protecting insurers and superannuation "special interests" by resisting the proposed laws, claiming that "young people are massively cross-subsidising old people". From The AFR:
Grattan Institute chief executive John Daley… said the government's super package was entirely reasonable and Labor was supporting "vested interests" who stood to lose billions of dollars to consumers…

"Most of the insurance premiums are for people who shouldn't be paying them," Mr Daley said. "Young people are massively cross-subsidising old people"…

Mr Daley said people injured at work would be covered by state government workers compensation schemes, which are compulsory for employers to take out for every employee and come with jail terms for bosses who failed to provide them.
The Productivity Commission's (PC) landmark 500-plus page draft report on Australia's $2.6 trillion superannuation industry explicitly recommended abolishing compulsory life insurance for people aged under-25:
Current settings are more a function of history than considered policy design.

…many entrenched problems remain (and insurance accounts for over a third of member complaints against their fund)… Particularly for young workers — either with no dependents (in the case of life insurance) or low incomes (in the case of income protection) — insurance is poor value and does not meet their needs…

Additional actions are required to weed out poor value policies — insurance should only be provided on an opt-in basis to members under 25, and cover should cease for all members on inactive accounts after 13 months, unless the member explicitly chooses otherwise.
Given Labor is also seeking to raise the compulsory superannuation rate to 12%, despite overwhelming evidence opposing such a move, we can only conclude that Labor is the superannuation industry's best friend, placing industry rent-seekers ahead of ordinary workers, especially the young.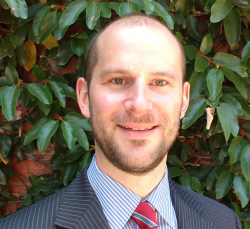 Latest posts by Leith van Onselen
(see all)