Legislation passed by the House of Representatives yesterday will give the Australian Taxation Office more power to consolidate low-balance and inactive superannuation accounts. It will also cap fees on accounts with balances of less than $6,000 at 3% and will ban exit fees.
However, the federal government's plan to make insurance within super 'opt-in' for people under the age of 25 was withdrawn under an agreement with the Greens. Including this reform measure would have led to estimated fee relief of $3 billion, according to the Grattan Institute, whereas removing it is expected to result in fee relief of only between $1 billion and $2 billion. From The AFR:
"If superannuation has done nothing else, it has provided affordable life insurance to a much greater number of Australians," Greens treasury spokesman Peter Whish-Wilson told the Senate.

"The original bill sought to pick apart the provision of life insurance through superannuation, without considering how it would impact on vulnerable people."
The Productivity Commission's landmark 500-plus page report on Australia's $2.6 trillion superannuation industry explicitly recommended abolishing compulsory life insurance for people aged under-25:
Current settings are more a function of history than considered policy design.

…many entrenched problems remain (and insurance accounts for over a third of member complaints against their fund)… Particularly for young workers — either with no dependents (in the case of life insurance) or low incomes (in the case of income protection) — insurance is poor value and does not meet their needs…

Additional actions are required to weed out poor value policies — insurance should only be provided on an opt-in basis to members under 25, and cover should cease for all members on inactive accounts after 13 months, unless the member explicitly chooses otherwise.
Whereas The Grattan Institute also argued that compulsory insurance is unnecessarily eroding super balances:
…unnecessary insurance erodes Australians' super balances by $1.9 billion a year.

The government's Protecting Your Superannuation Package Bill fixes these problems by making life, disability and income protection insurance opt-in for people under 25. Most under-25s don't have dependants, so life insurance is inappropriate for them. Under the bill, insurance will start only once there is $6000 in your super account (typically after a year's full-time work), to reduce the number of people who are double-insured. These reforms will substantially reduce the costs of super­annuation, ultimately boosting people's super balances when they retire…

The Protecting Your Super bill will stop millions of Australians paying for insurance cover they don't need.
It's easy to see why Labor want sot protect the rort. But why have the Fake Greens placed industry rent-seekers ahead of younger Australians?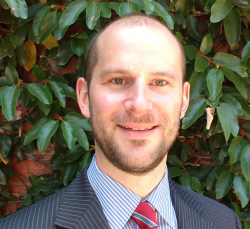 Latest posts by Leith van Onselen
(see all)