DXY sank last nigh as CNY and EUR rallied: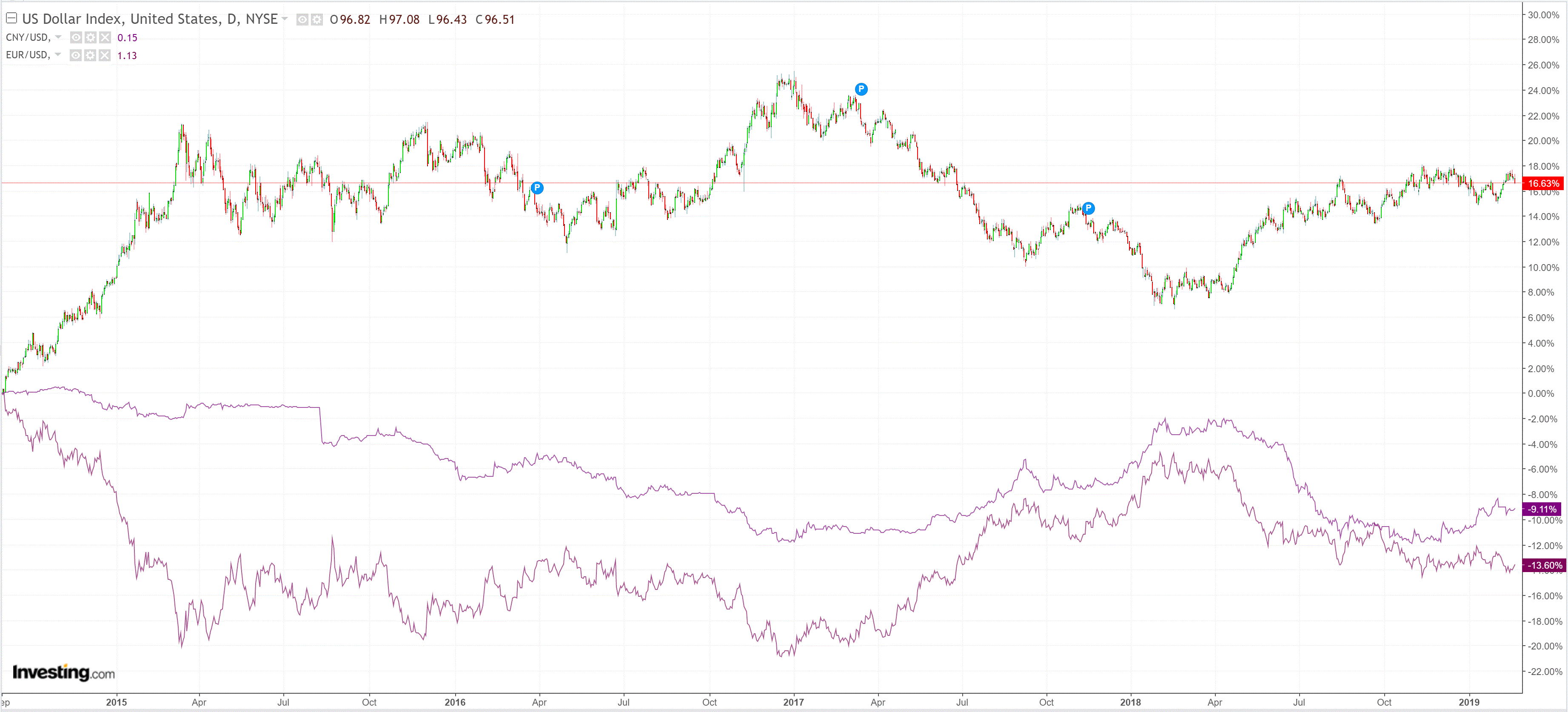 The Australian dollar jumped across the board: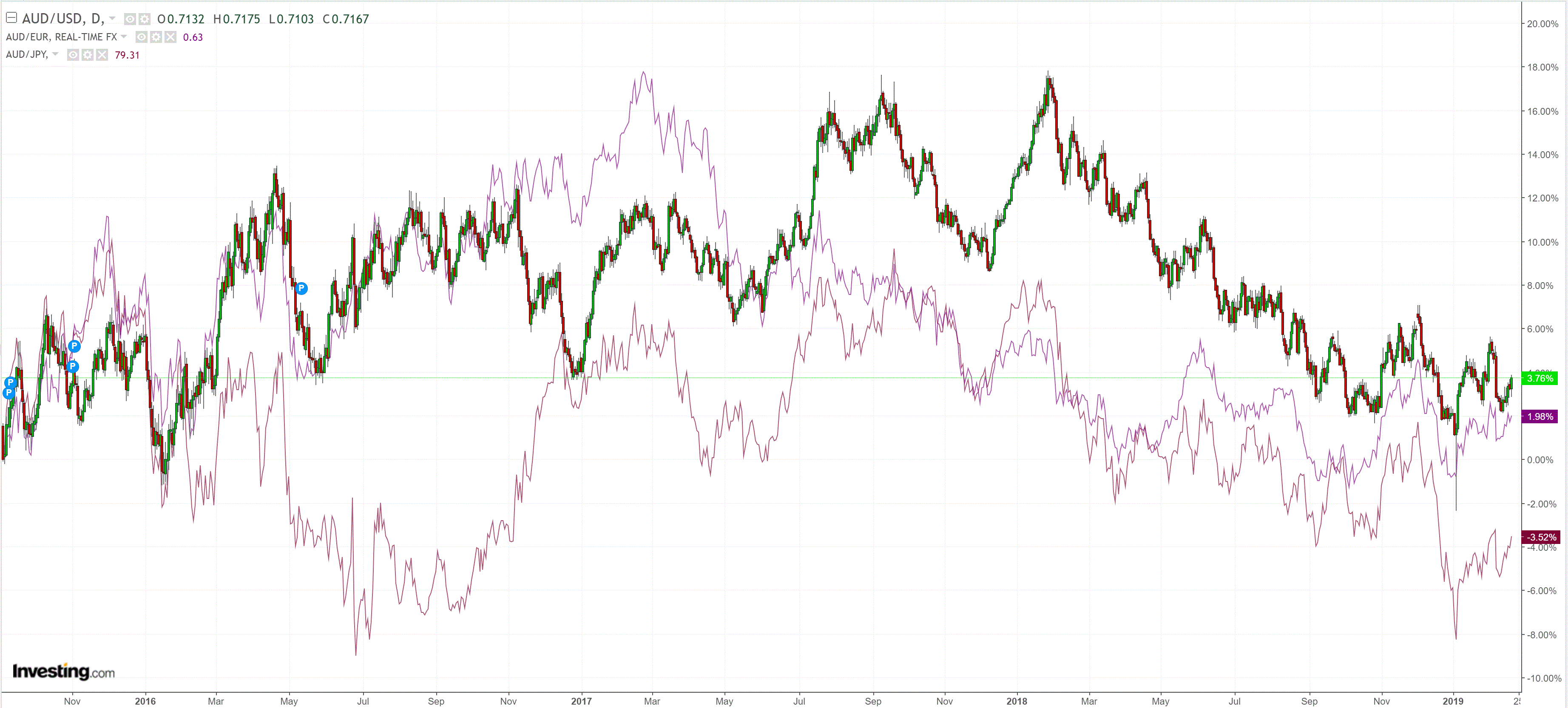 Gold pumped too: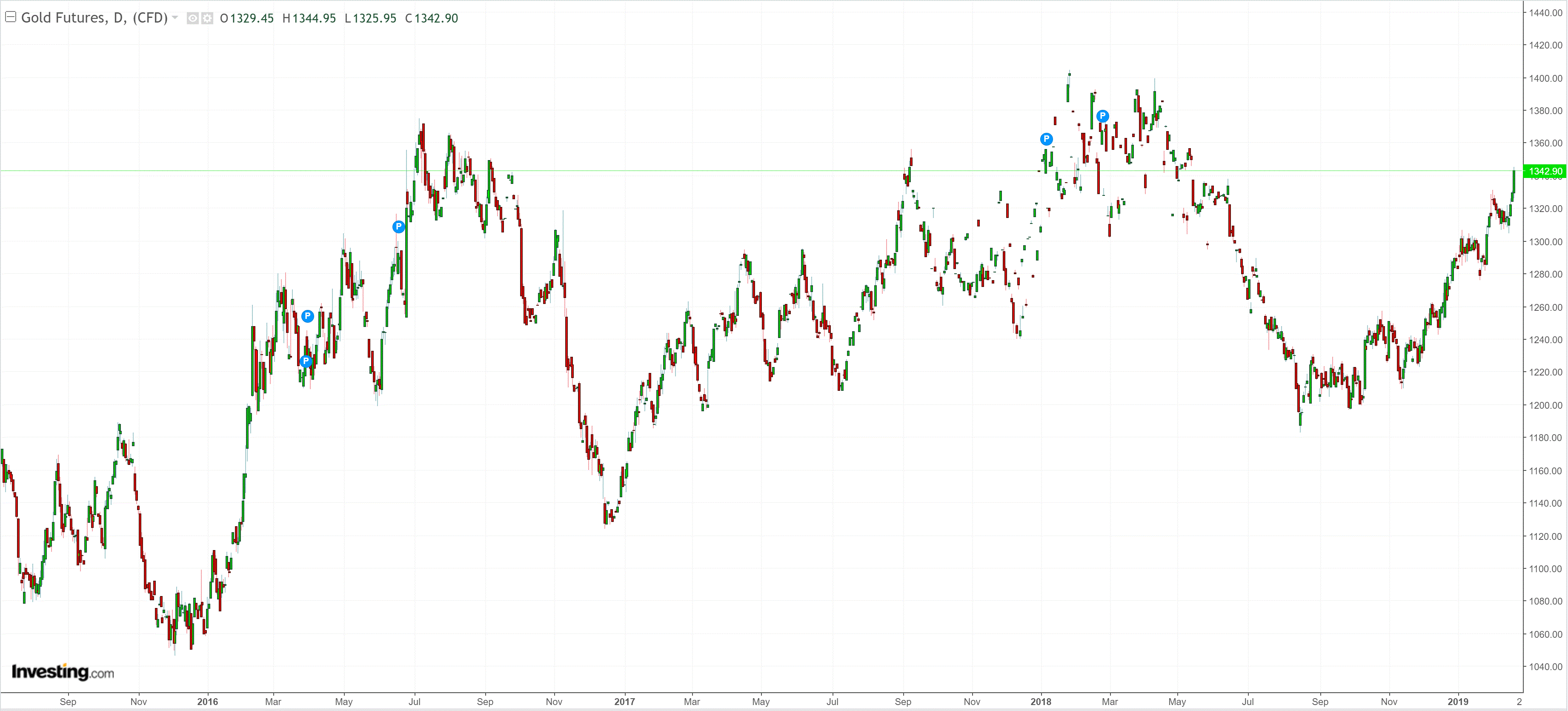 Oil firmed: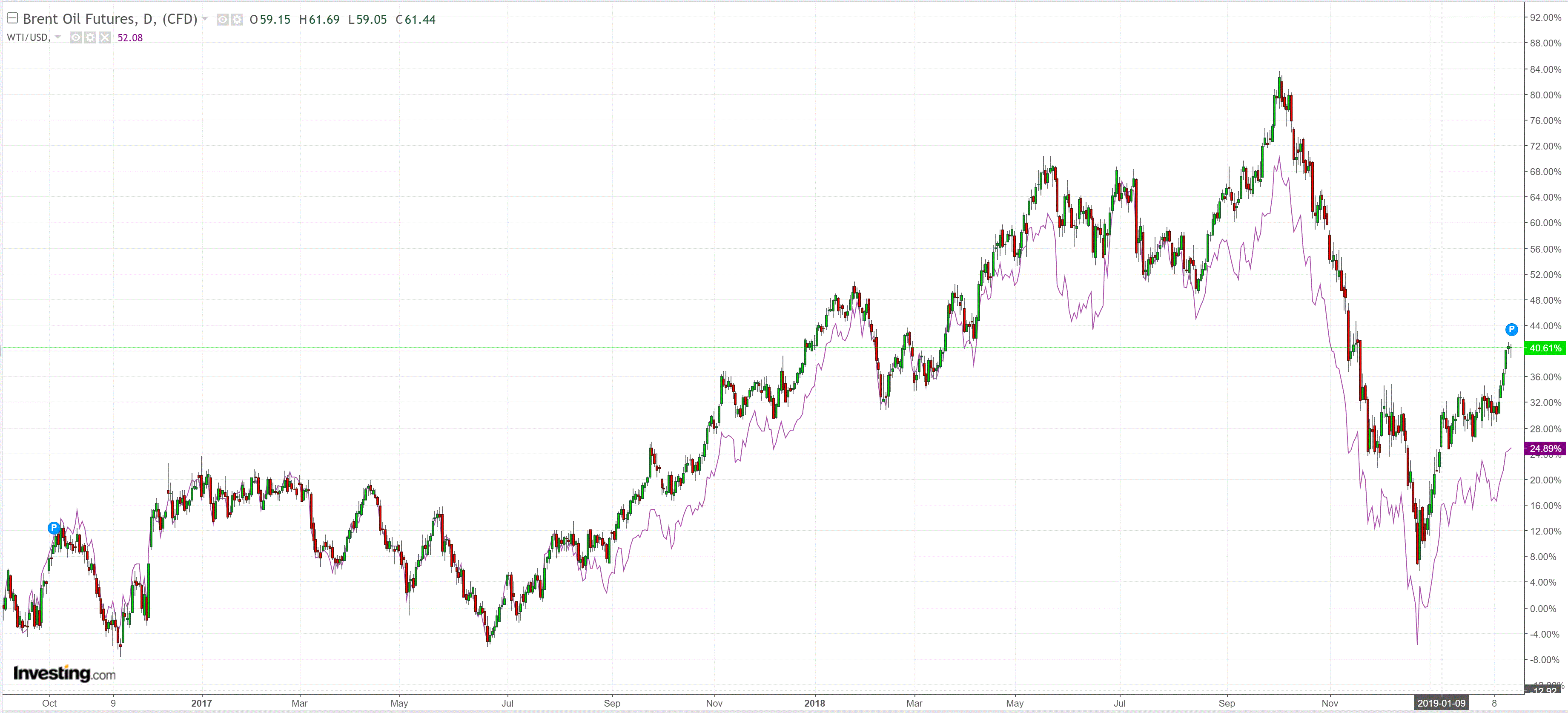 Even copper joined the party: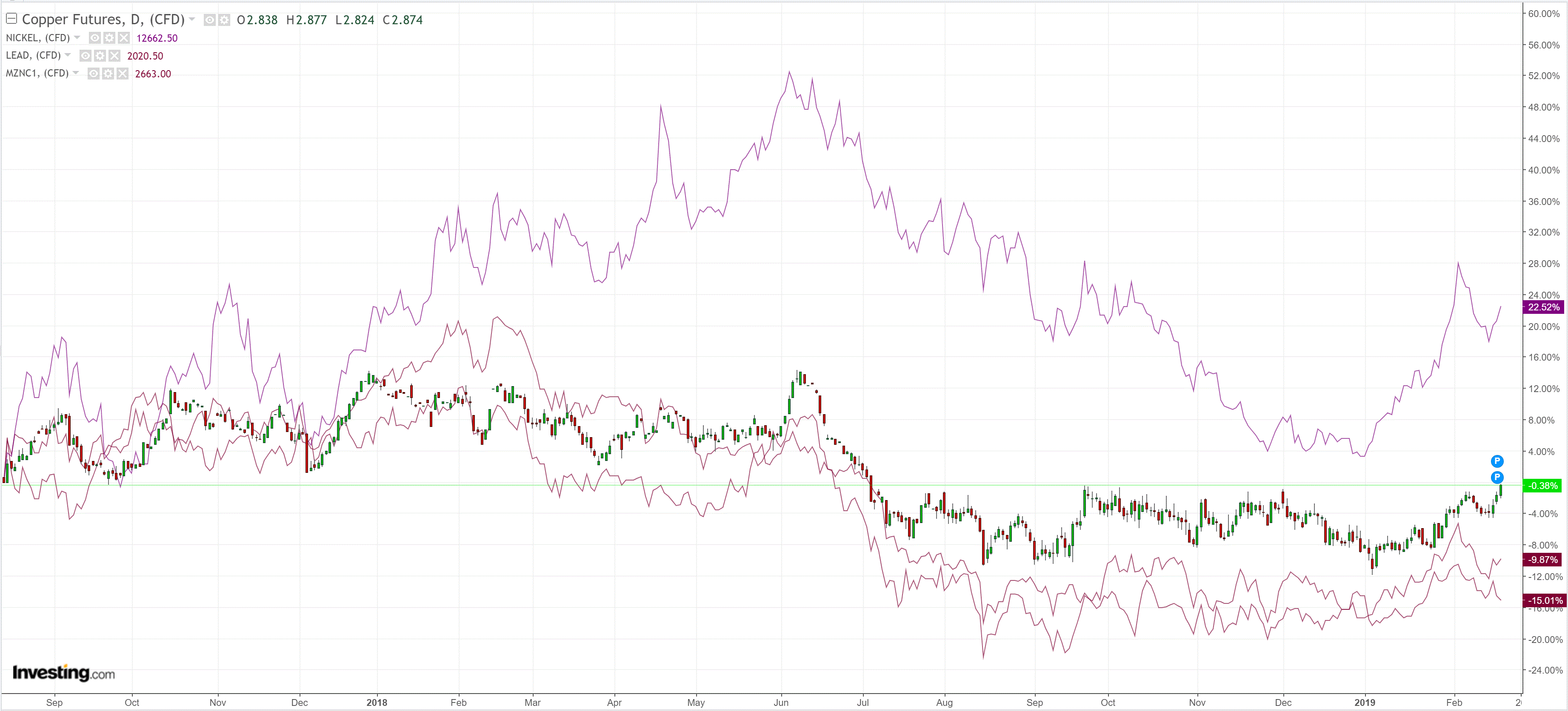 Big miners powered: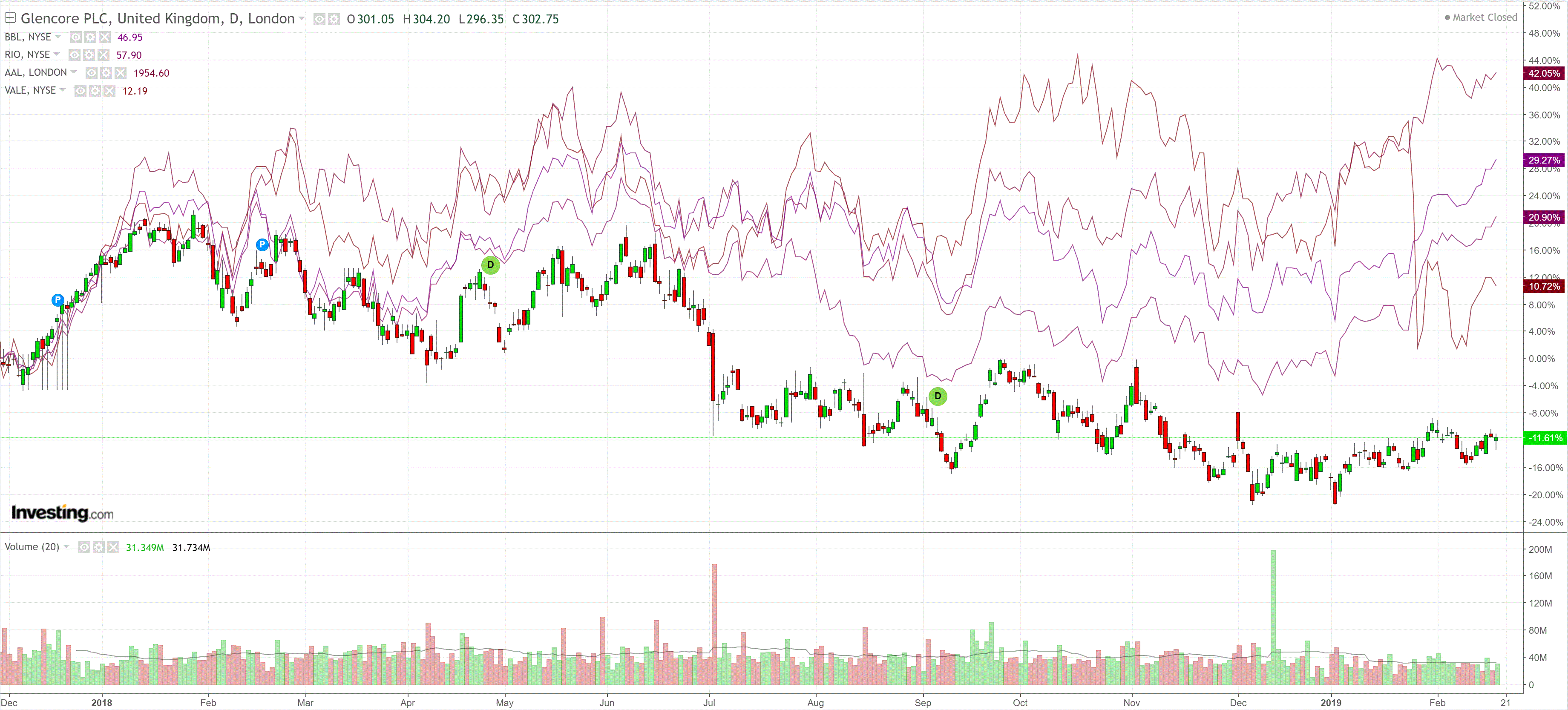 EM stocks lifted: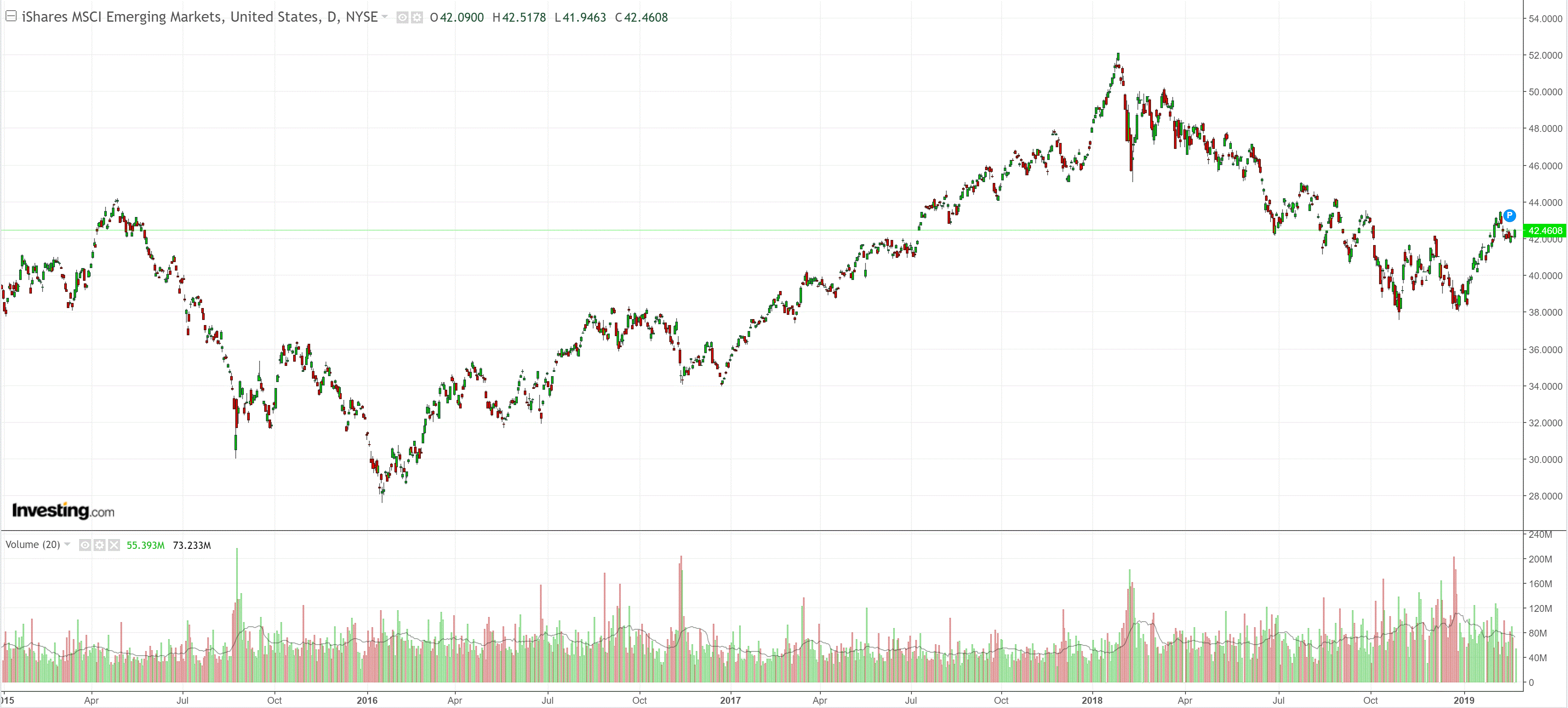 Junk led the way: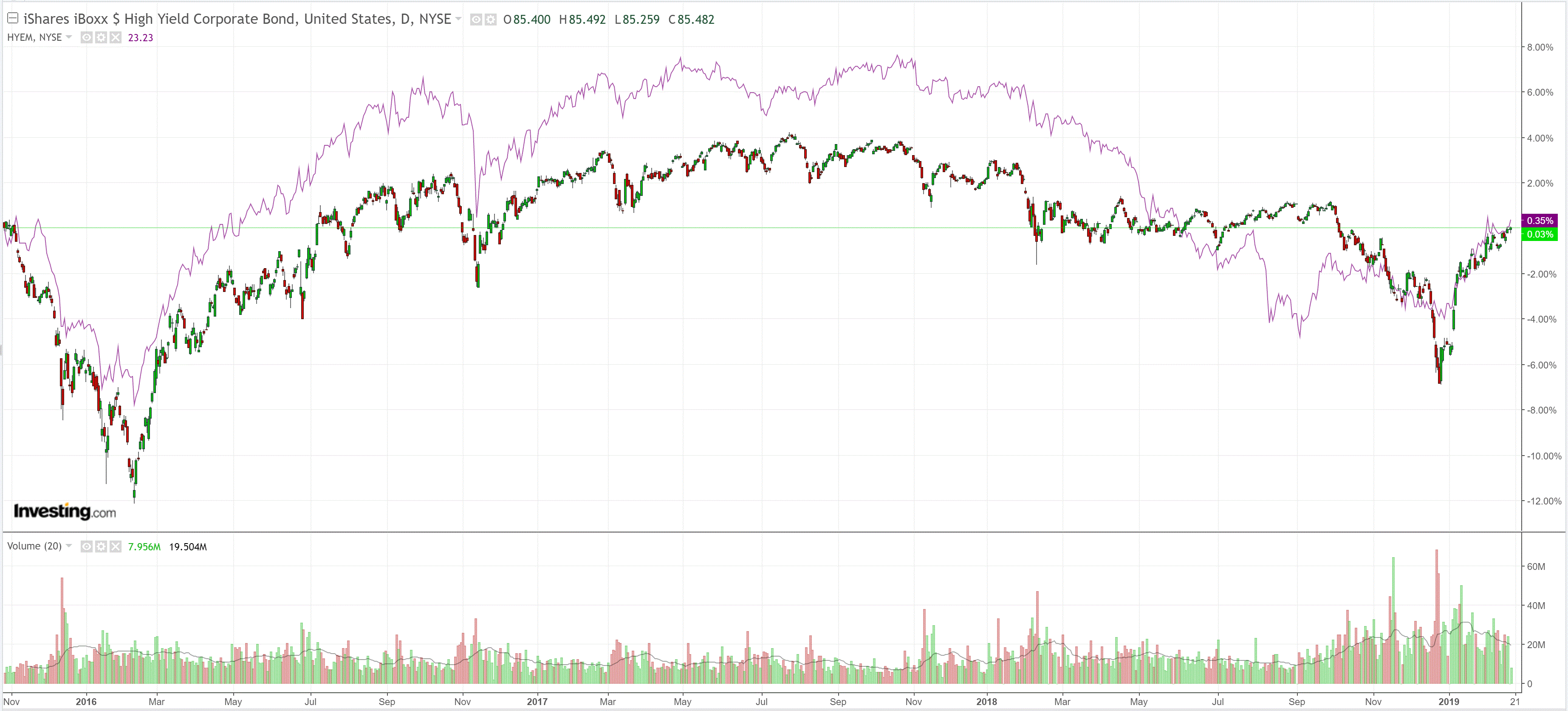 Treasuries were bid: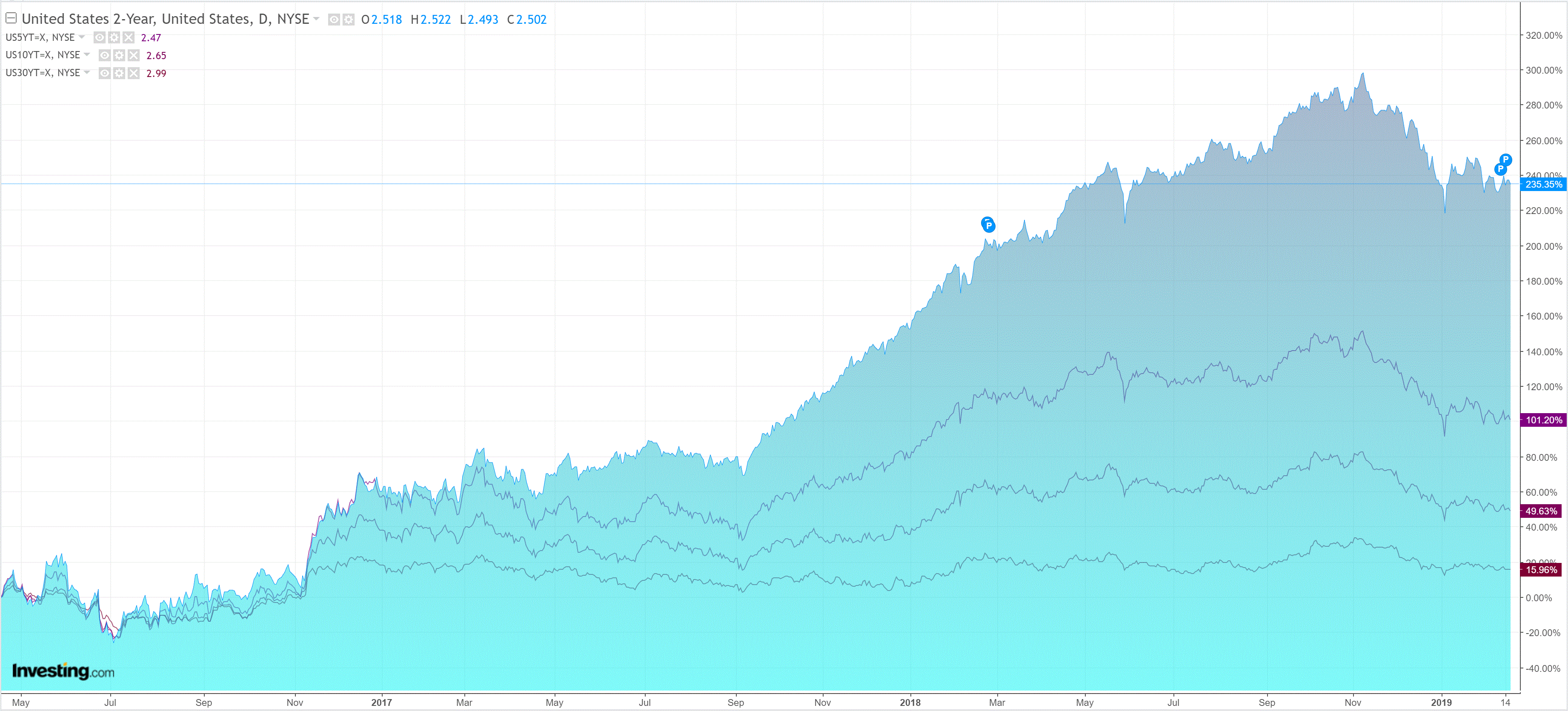 And bunds: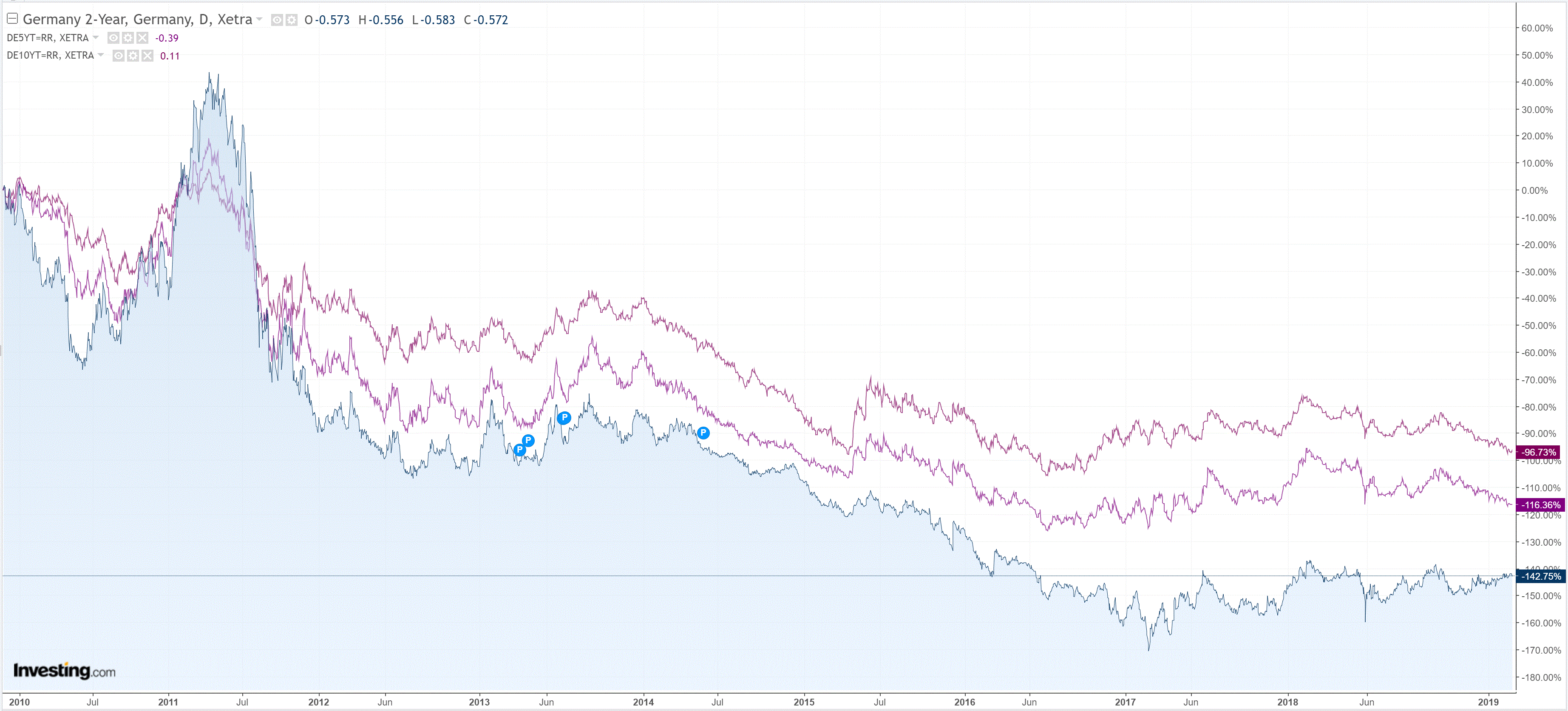 So too stocks: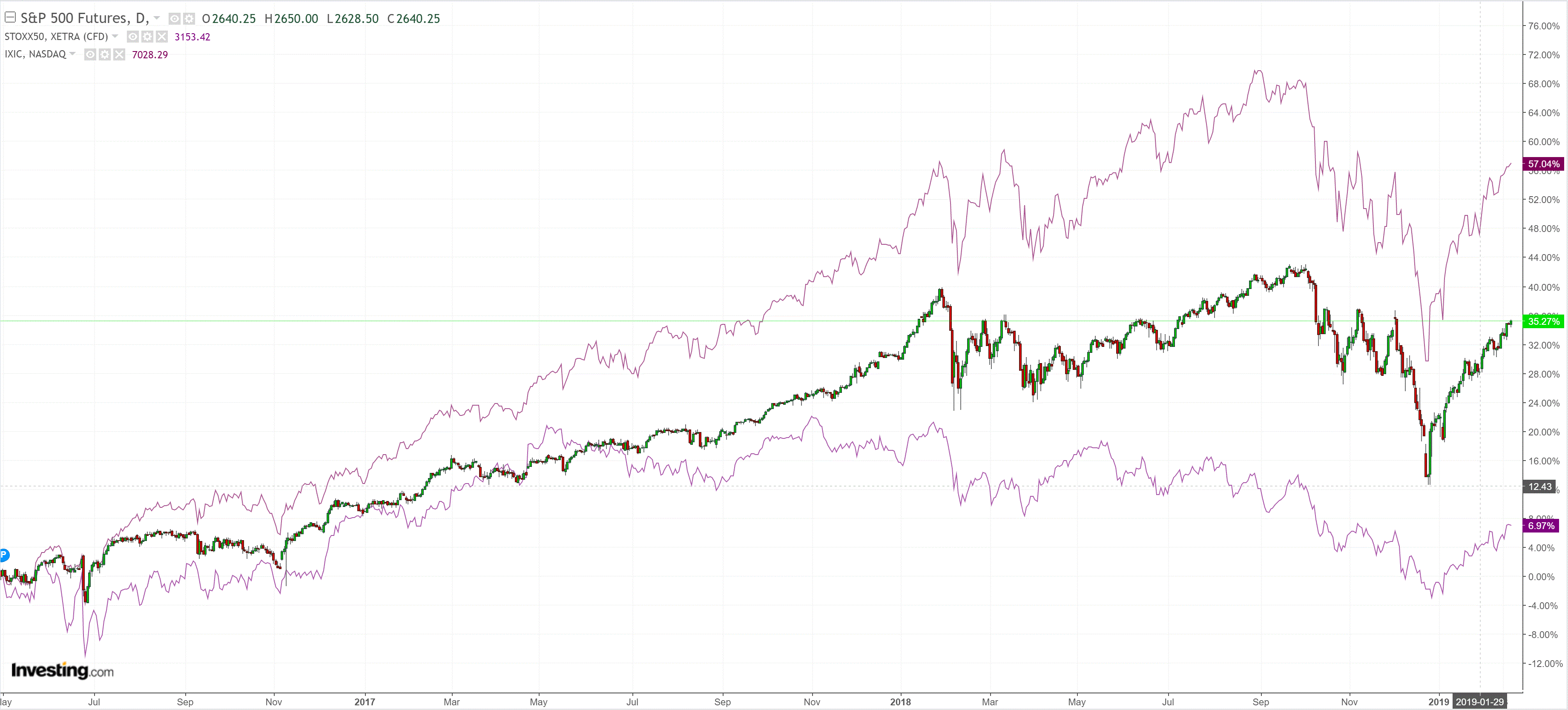 It was an evening dominated by three news points. The first was the Fed's Loretta Mester who hosed the USD:
Cleveland Fed President Loretta Mester on Tuesday became the latest U.S. central banker to support ending the balance sheet run-off this year.

The Fed has been allowing as much as $50 billion per month of maturing securities to roll off its balance sheet. As a result, since 2017, the overall size of the Fed's balance sheet has fallen to $4.1 trillion from $4.5 trillion.

After her speech in Newark, Del., Mester backed ending the balance sheet run-off this year, according to Bloomberg. Mester also said there was no need to "taper" the balance sheet runoff before halting the program.
The second was the German ZEW which came in a little better than expected though is hardly lighting up:
The ZEW Indicator of Economic Sentiment for Germany rose by 1.6 points from the previous month to -13.4 in February 2019, beating market expectations of -14.0. Although the indicator has improved slightly, it is still in negative territory and remains well below the long-term average of 22.4 points, suggesting the financial market experts do not expect any rapid recovery in German economy over the next six months. Meanwhile, the assessment of the current economic situation dropped by 12.6 points to 15.0 in February, amid a renewed fall in industrial production, stagnant incoming orders and weakness in foreign trade.
Bigger news came from the US, via Bloomie:
The U.S. is asking China to keep the value of the yuan stable as part of trade negotiations between the world's two largest economies, a move aimed at neutralizing any effort by Beijing to devalue its currency to counter American tariffs, people familiar with the ongoing talks said.

Officials from the two countries are discussing how to address currency policy in a "Memorandum of Understanding" that would form the basis of a deal that ultimately will have to be approved by President Donald Trump and his Chinese counterpart Xi Jinping, according to several people involved in and briefed on the discussions.

While the precise wording remains unresolved, a pledge of yuan stability has been discussed in multiple rounds of talks in recent months and both sides have tentatively agreed it will be part of the framework of any final deal. Negotiations resume Tuesday in Washington and are scheduled to continue through Friday as a March 1 deadline for higher U.S. tariffs approaches.
Obviously that bolstered CNY and with EUR combined sank DXY which, by extension, lifted AUD.
What can I say? The German news is a nothing burger but it does show that EUR short position is vulnerable to reversal on better news.
The China news is amusingly horrible. There are ways that China can hold its currency stable and still grow but they are severely Australian negative. The main path is to embark on a massive reform program that shifts national income from state owned enterprises to households to boost consumption a la Michael Pettis. So far China has illustrated zero inclination to do it because it means the collapse of growth as its force fed building economy. Hardly AUD positive!
Moreover, China has repeatedly preferred the can kicking path of easier monetary policy to keep building instead. But that means it keeps running straight into the teeth of the impossible trinity that authorities can only control two of the three variables of interest rates, currency and capital flows.
To keep building with its enormous debt load, China will need to cut interest rates. To hold the yuan steady as well it will need to shut the capital account completely, as well as elements of the trade account. This will also be disastrous for Australia and the AUD as every trade other than commodities collapses.
Alternatively, if China decides not to cut rates to control capital flows and support the yuan, and doesn't do reform either, then its building pulse cannot lift and commodity prices will be crushed, also disastrous for Australia and the AUD.
My best guess is China will try to bluff its way to a deal and manage the consequences with nips and tucks that try to cheat these forces in the short term before they inevitably have their way over the long.
In short, I remain AUD bearish.