More great stuff from the excellent Damien Boey today:
European growth has slowed sharply in recent quarters. In 4Q, GDP expanded by a meagre 0.2%. This followed another meek 0.2% growth reading in 3Q. Year-ended growth has slowed to 1.2% in 2018 from 2.7% in 2017.

Compositionally, there are reasons to be concerned as well. For example, the Italian economy has entered technical recession, straining budget negotiations with the European Union. Retail sales growth has slowed sharply, especially in the core of the euro zone. Slower consumption growth is worrying, because it means that the recent collapse in industrial production is more than just an inventory correction.

Our long-held concern has been that anaemic, if not negative growth in member states could stoke sovereign debt risk concerns again, especially if the ECB does not guarantee risk free funding for governments via its quantitative easing program. The inability to stimulate in a risk-free way also creates the risk that the economy cannot exit from a slow or negative growth path.

Against this backdrop, it is interesting to note recently dovish ECB rhetoric, in anticipation of poor data. The Bank has stopped short of saying that it will continue quantitative easing, but the risk is that it joins the chorus of other central banks in maintaining a large balance sheet. Interestingly, the ECB's balance sheet actually expanded in January, despite the Bank's official stance that incremental purchases would stop.

In our article "Europe going cold Turkey could cause Australian credit conditions to tighten" dated 13 August 2018, we described our proprietary European financial conditions index (FCI), a powerful leading indicator of real GDP growth. We have updated the FCI for the latest data, to give us clues as to where the economy is headed next. The results are not encouraging:

The real yield curve, a proxy for the appropriateness of rate settings, has become even more inverted recently.
Bank lending standards have started to tighten.
Loan demand has started to soften.
The exchange rate has lingered at overvalued levels.

On a more positive note, real wages have stopped shrinking on the back of lower oil prices. But the net balance of forces points to even tighter financial conditions, and prolonged weakness in the economy.

The ongoing tightness of European financial conditions is important, because it is not clear what the ECB should do about the situation. Extension of quantitative easing would be a short term benefit – but long-term drag on the economy, as net interest and yield income is drained from the private sector. Exchange rate depreciation would be quite welcome too – but now that the Fed has talked down its trajectory for rates and balance sheet reduction, the USD seems to be weakening, preventing the EUR/USD from falling.

This is a critical issue. It is no longer the case that USD weakness can be viewed strictly as a positive for world growth. Yes, it tends to shield emerging market economies from capital flight, and supports commodity prices. Yes, it may actually boost the earnings of US corporates with offshore businesses. But now, it comes at the cost of prolonged European malaise.
The ECB is the next dovish pivot which AUD bearish.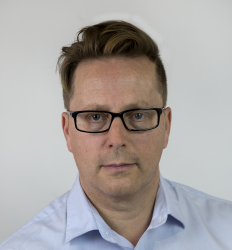 Latest posts by David Llewellyn-Smith
(see all)