If gall could be converted into energy that is. Via the AFR:
EnergyAustralia managing director Catherine Tanna has unleashed on the "big stick" bill that introduces measures to force the divestment of energy assets, bluntly telling a Senate committee it is a "desperate and dangerous" measure by the Morrison government to "look tough" ahead of an election.

Ms Tanna, a board member of the Reserve Bank of Australia, said that if enacted, the legislation would add a layer of uncertainty on top of the policy vacuum that clouds Australia's electricity sector.

"It's like adding a house of cards on a foundation of quicksand," she said.
More at Domain:
During the first Senate hearing on Tuesday, it was revealed that the government had failed to give its own energy rule maker, the Australian Energy Market Commission, enough time to provide advice. It had also not gone to the Energy Security Board – the overarching independent body – for any advice or consultation on the bill.

"Feedback hadn't been asked for, and I haven't given any," ESB chairman Kerry Schott said during the hearing.

Ms Tanna called on the government to speak to its own energy bodies and refer to the recent electricity review carried out by the Australian Competition and Consumer Commission before implementing this bill.
I agree with Ms Tanna on the bill. It makes little sense to regulate down stream power prices via threats of divestment. Especially so when the real problem for power prices is upstream in gas prices driving up wholesale electricity costs.
What is missing from the discussion is a little history. That is, before Ms Tanna was CEO of Energy Australia, she was CEO of British Gas in Australia, and one of the key architects of the Curtis Island gas export cartel that is directly responsible for both sky high gas and power prices.
Following the purchase of BG by Shell, Ms Tanna flowed downstream with higher gas and power prices to EA, to enjoy the benefits of widening margins that the fallout from the cartel had created.
In short, we do need re-regulation to fix energy costs. Both the gas and power "markets" have failed in any meaningful sense. But the bazooka of forced divestiture or expropriation should be pointed at the upstream gas cartel in the form of much stiffer domestic gas reservation to undo the good work of Ms Tanna!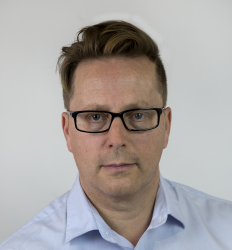 Latest posts by David Llewellyn-Smith
(see all)