Via Damien Boey at Credit Suisse:
Overnight, we received very disappointing US retail sales data. Headline nominal sales fell by 1.2% over the month, their sharpest monthly decline since the financial crisis. Notwithstanding ongoing strong job creation, consumption weakened on the back of low confidence and market turbulence.

 

We estimate that year-ended growth in real retail sales is now running at a meagre 2.2%. Historically real retail sales growth has been one of the most powerful leading indicators of world industrial production growth. Essentially, the US consumer has been the "buyer of last resort" of goods produced globally over the past few decades.

We already know that year-ended world industrial production growth slowed sharply in 4Q, down to 2.5%. European and smaller Asian economies led the declines. What we are confronted with is a very difficult set of correlations to interpret. It looks as though world industrial production undershot relative to US retail sales at the back end of 2018, and an inventory rebuild may now be underway, if the ISM manufacturing index is anything to go by. But underlying demand growth is slowing, and so the bounce back is likely to be short-lived.

Risk appetite is evolving in a similar fashion. Risk appetite was very weak in late 2018 – but it appears to have weakened well ahead of the world real yield curve inverting. Indeed, it has gradually recovered in early 2019, despite the yield curve remaining inverted.

 

The correlations suggest that the recently sharp rally in equities might be more of a tactical bounce than a renewed up trend. From an event perspective, the re-assertion of the Fed put, and hope surrounding trade conflict resolution have buoyed markets. But sometimes low rates are a sign, or cause of slow growth in the economy. And regardless of how the trade situation evolves, the US will not be increasing its deficits from here on end. This is a major weight on productivity growth, which incidentally stalled in 4Q (Atlanta Fed now-cast of 0.4% quarterly real GDP growth, compared with growth in aggregate hours worked of 0.4%). Yet investors are so used to trend growth in S&P 500 real EPS and productivity of 2% …

 

The tactical nature of the bounce is of clear significance for asset allocators. But it also bears special significance for stock pickers as well. Early 2019 has all been about beta – not alpha. In January and early February, every US quant factor, bar size, has either lost money, or not made money. Momentum and low-beta have been wrong-footed by the equity market rally. But the rally has not really done much for value, even though it should have supported cheap cyclicals.

This raises an interesting question – how much might momentum and low-beta styles outperform value in the event that the rally in equities stalls? Yes, factors in an ideal world are supposed to be market neutral – but the metrics we follow and market environment we live in are far from ideal.

 

An interesting case in point is factor performance in the Australian market. Australia has been quite unique because:

Bonds have had a lot more room to rally than their US counterparts, because the RBA has changed its bias amid sharply slowing growth.
Equities have underperformed in local currency terms relative to the S&P 500.

In other words, "beta" has been less of an issue in Australia than it has been in the US. And interestingly, momentum factors have outperformed in Australia while value has lagged. Our equity strategist discussed this unusual situation in his recent article "If loving the market is wrong, I don't wanna be right" dated 4 February 2019. His momentum-based model portfolio has bounced back in recent weeks, after batterings in the aftermaths of the RMD result and the handing down of the (benign) Bank Royal Commission report.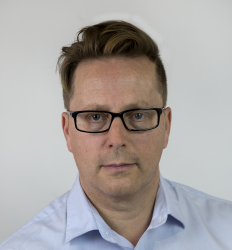 Latest posts by David Llewellyn-Smith
(see all)