This is a new low in political economy stupid:
Mortgage brokers are a con. Their brand of competition is simply to destroy lending standards and fuel absurd property prices out of which they take massive and conflicted trailing commissions. UBS research found that brokers "a statistically significantly higher level of factual inaccuracy via the broker channel than via the bank's proprietary networks":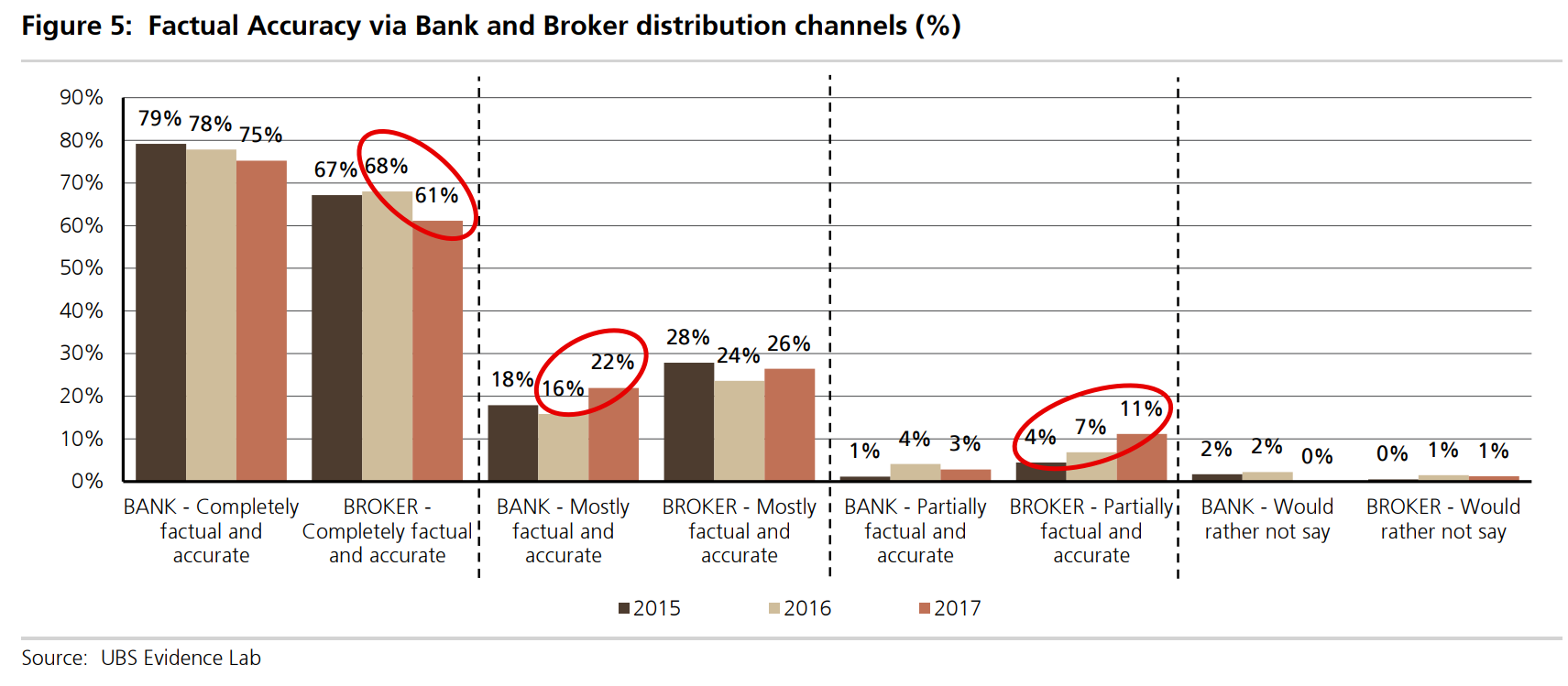 And that nearly all of the misrepresentations were at the suggestion of the broker not banker.
Consumers looking for mortgages will be much better off when house prices are instead 30% lower and they need commensurately smaller loans from a bank actually doing something once called "banking".