The property downturn appears to be spreading into New Zealand, with the latest valuation data from Quotable Value revealing that average residential property values in Auckland were almost 1% lower year-on-year in January, whereas the rate of price growth has also declined sharply across the rest of New Zealand: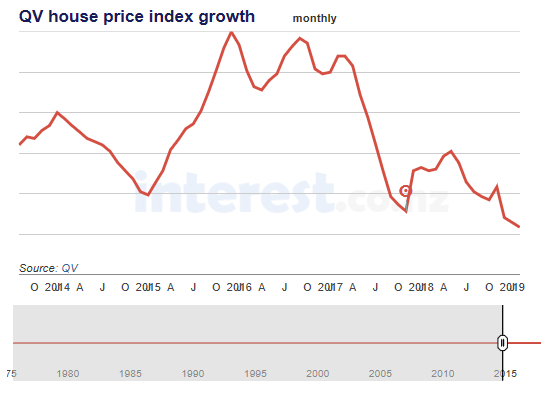 The latest RBNZ Survey of Expectations also shows a sharp deceleration in house price growth in 2019, from 2.86% three months ago to 1.91% currently: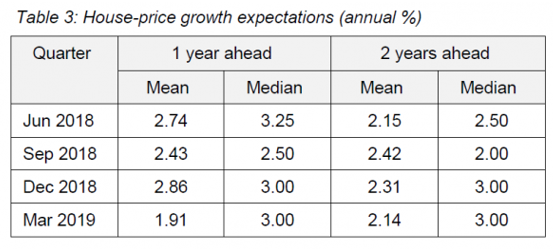 Meanwhile, KPMG sees 2019 as a "litmus test" for New Zealand's housing market given the restrictions placed on overseas buyers late last year and the current woes in Australia:
"…there tends to be a six-month lag between the trends in the Australian market before making their way across the Tasman and affecting New Zealand. The Australian housing market is currently suffering from a weak housing market, with house prices in Sydney dropping 9.5% and Melbourne's taking a 5.8% hit. Given this, many are worried that it is only a matter of time before the market in New Zealand, namely Auckland, makes a similar movement…

…"'asset bubbles' tend to be defined by their 'irrational' factors, such as 'fear of missing out'. With the restrictions on overseas buyers implemented in October 2018 and house prices struggling in Australia, 2019 is likely to be the 'litmus test' on the resilience of house prices"…

"December 2018 saw the lowest number of residential property sales across New Zealand in the last seven years, decreasing by 12.9% (787 houses)"…
New Zealand's housing market is looking toppy, led by Auckland, which has experienced a Sydney-like bubble with Sydney-like unaffordability.