DXY firmed last night as EUR fell: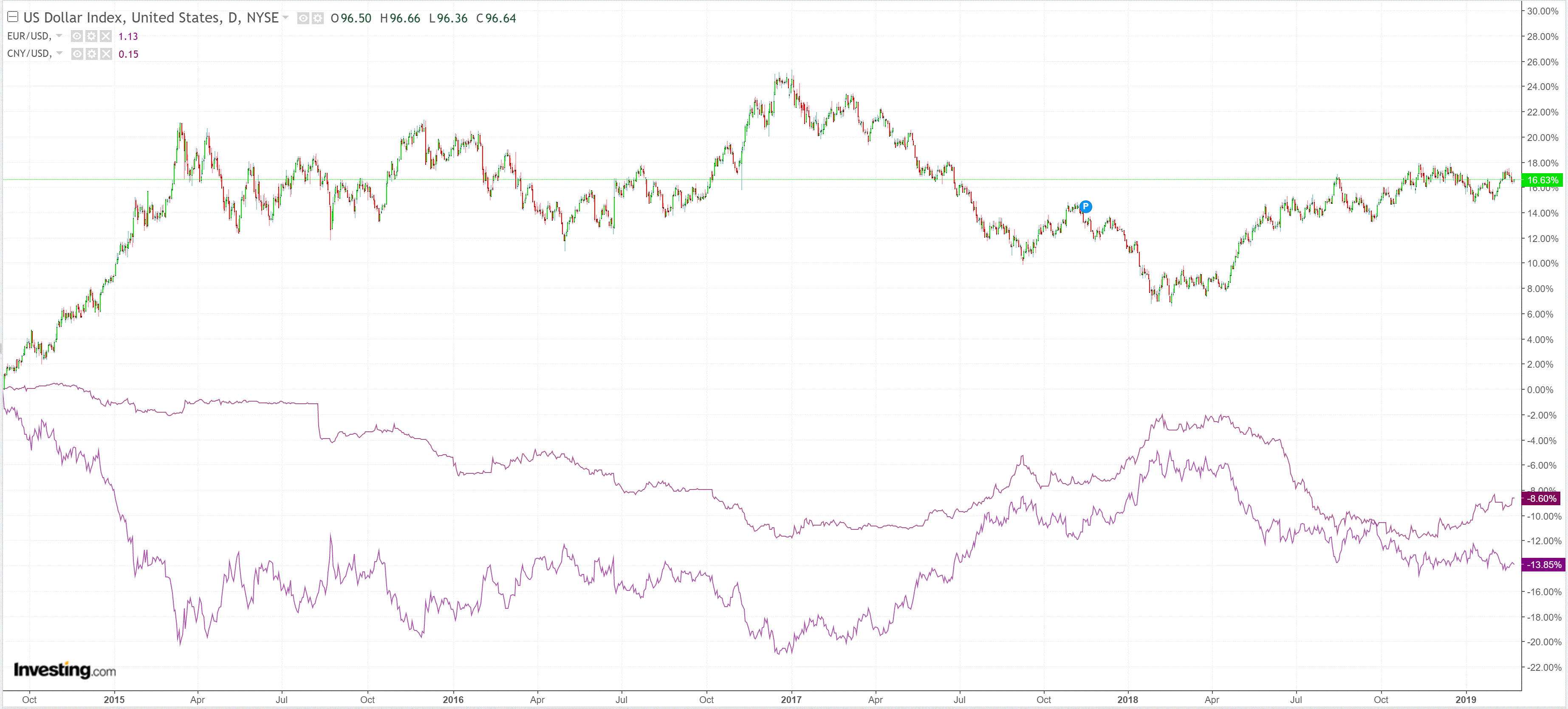 It was wall-to-wall Australian dollar carnage: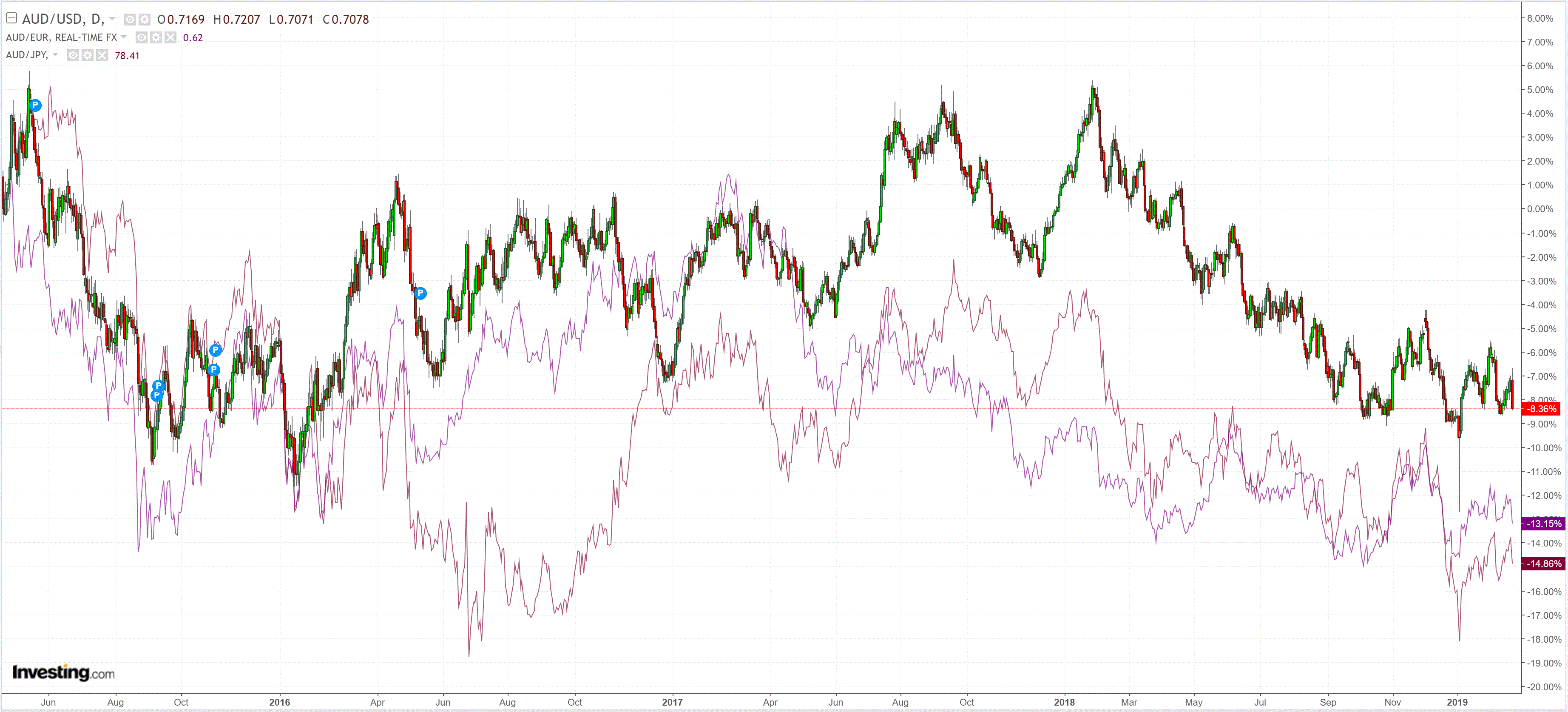 Gold was bashed: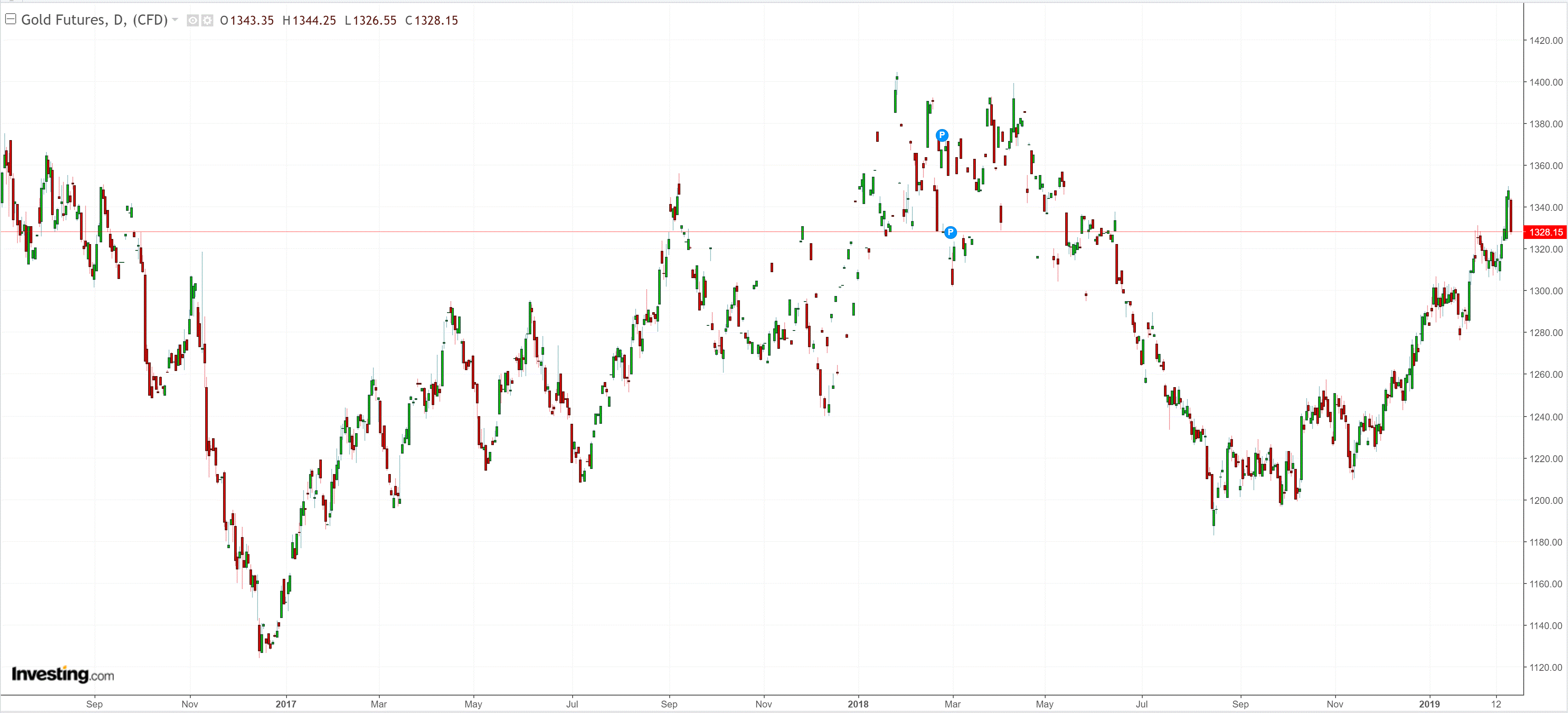 Oil eased: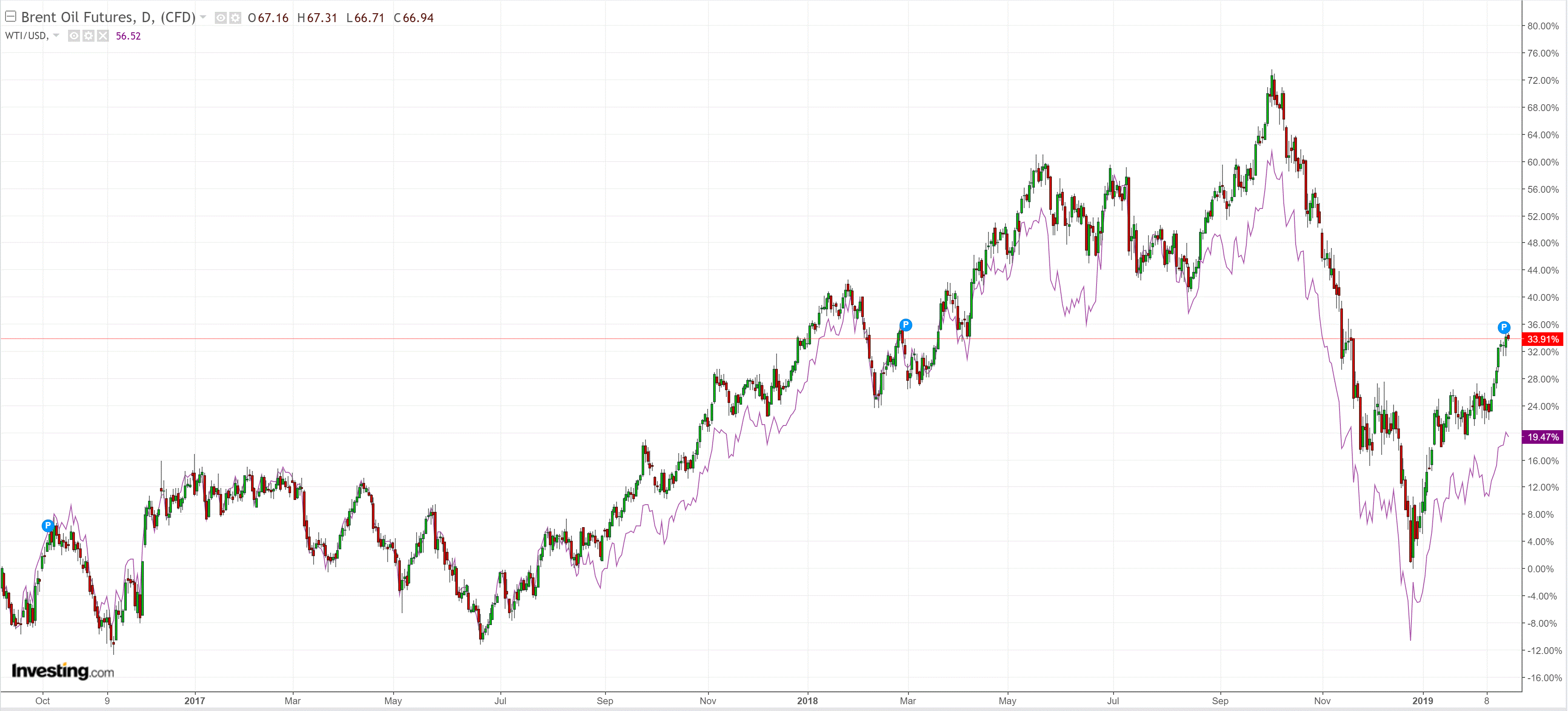 And base metals: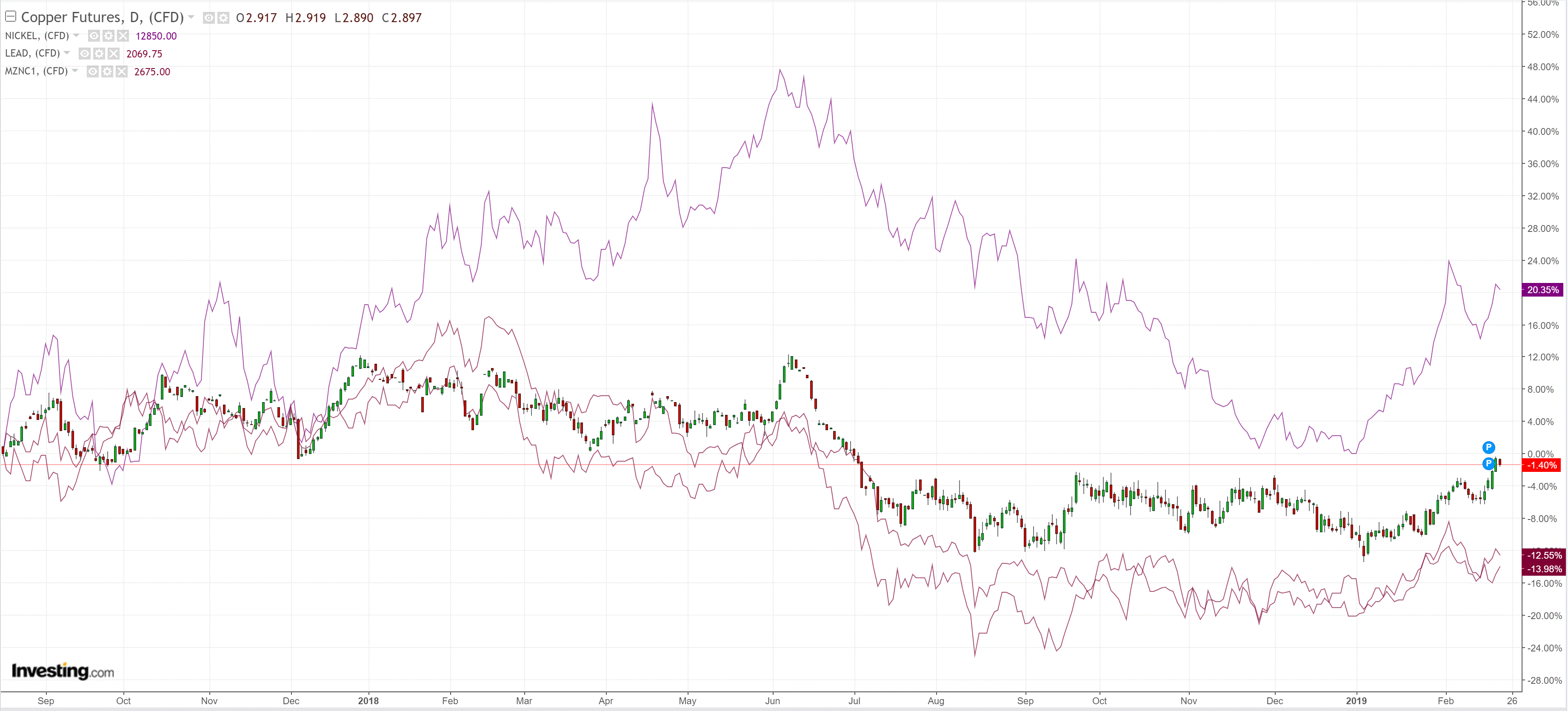 Big miners fell at last: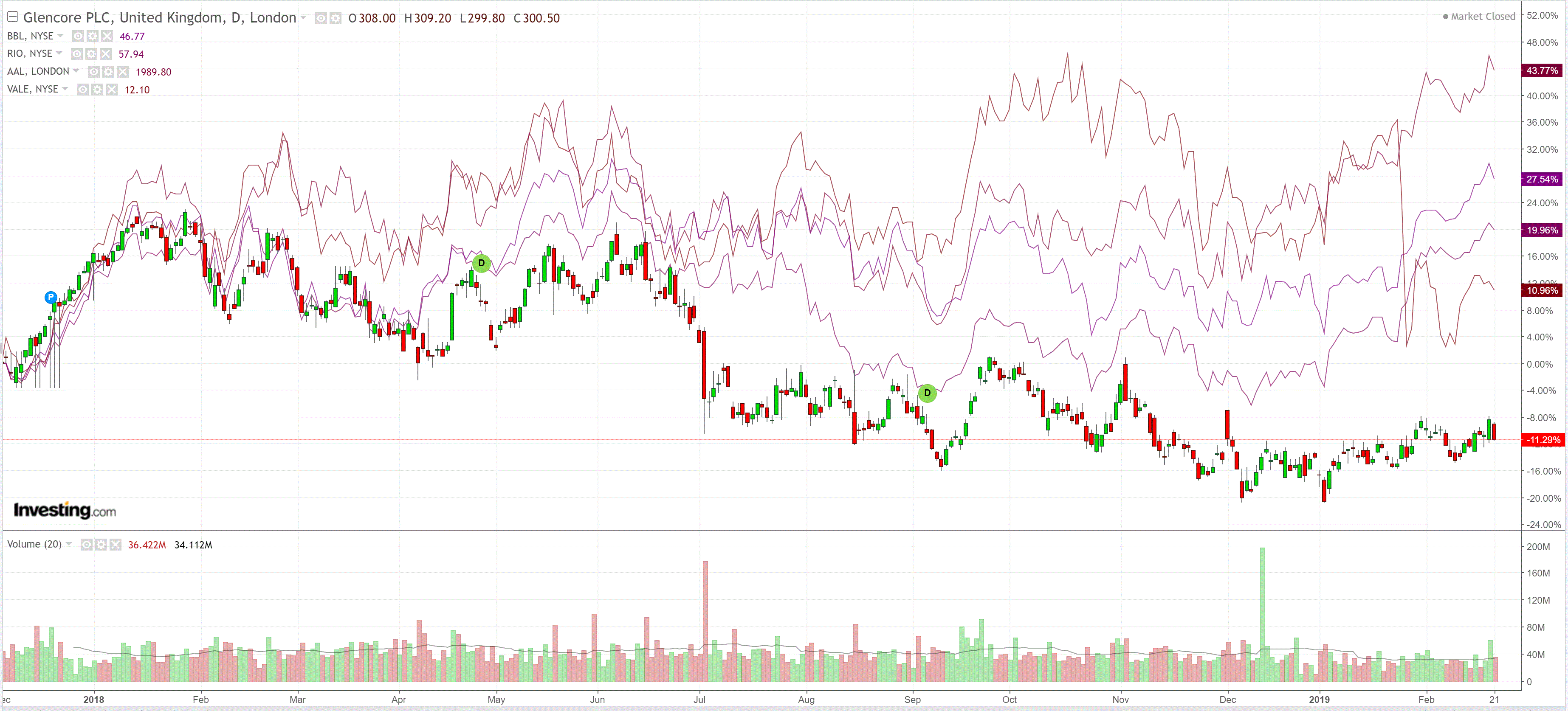 EM stocks too: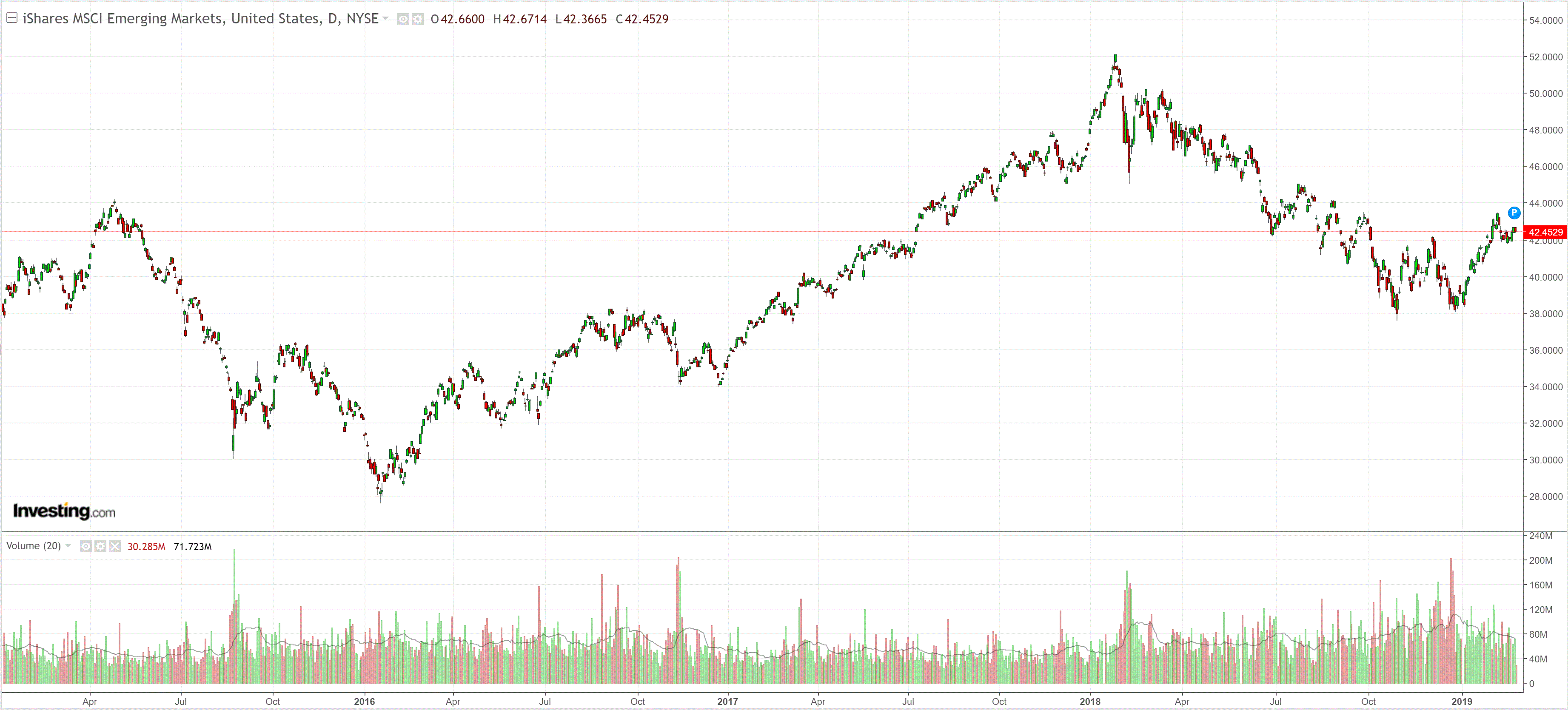 But junk was OK: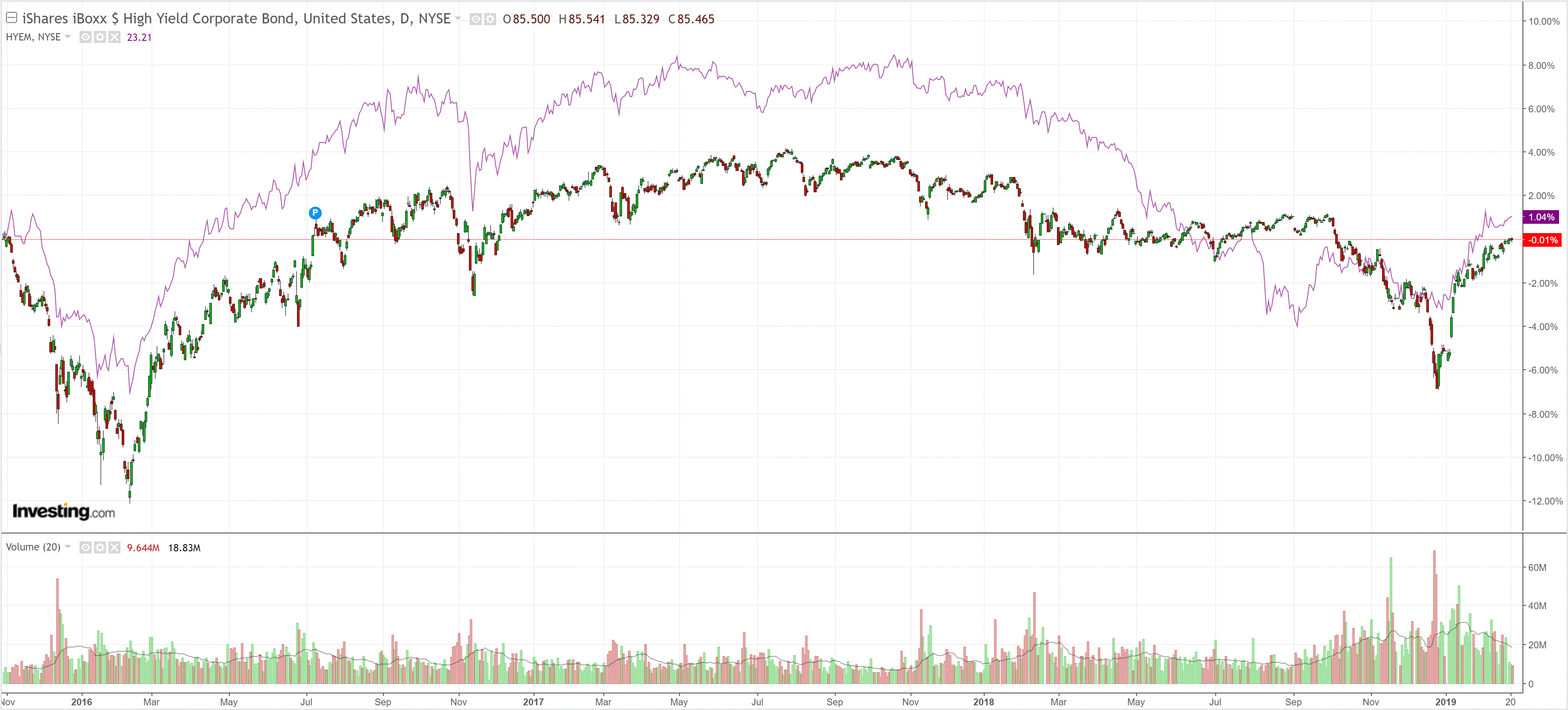 Treasuries pulled a Costanza: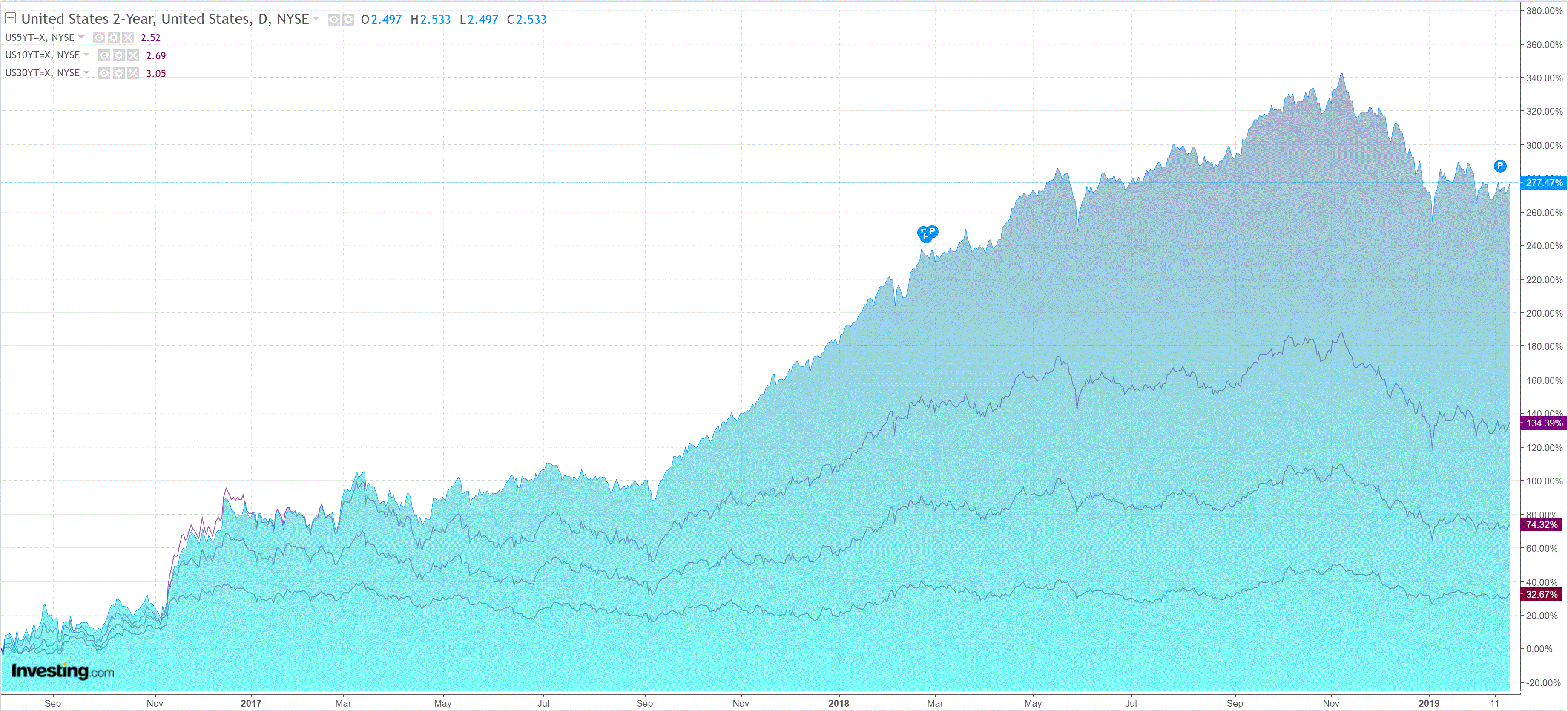 As did bunds: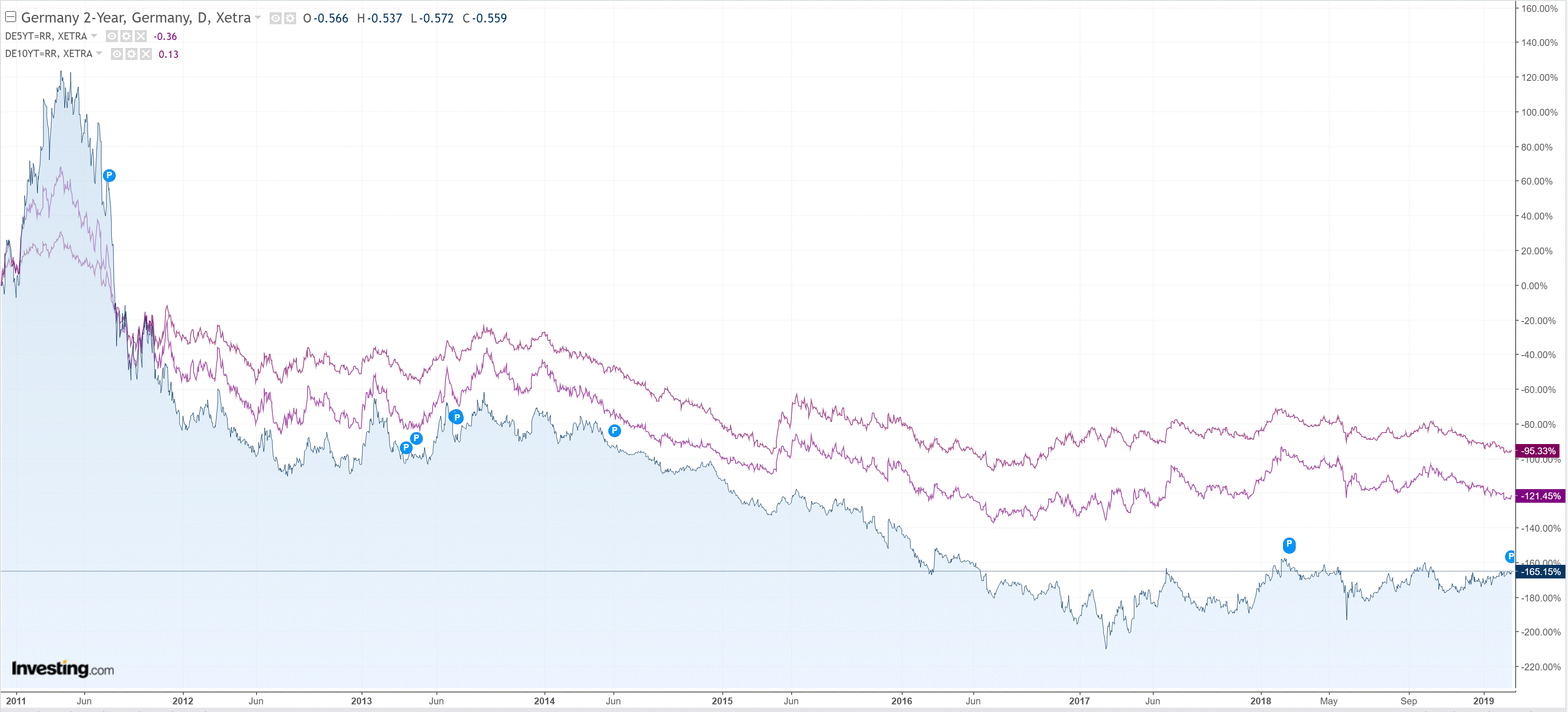 Stocks fell: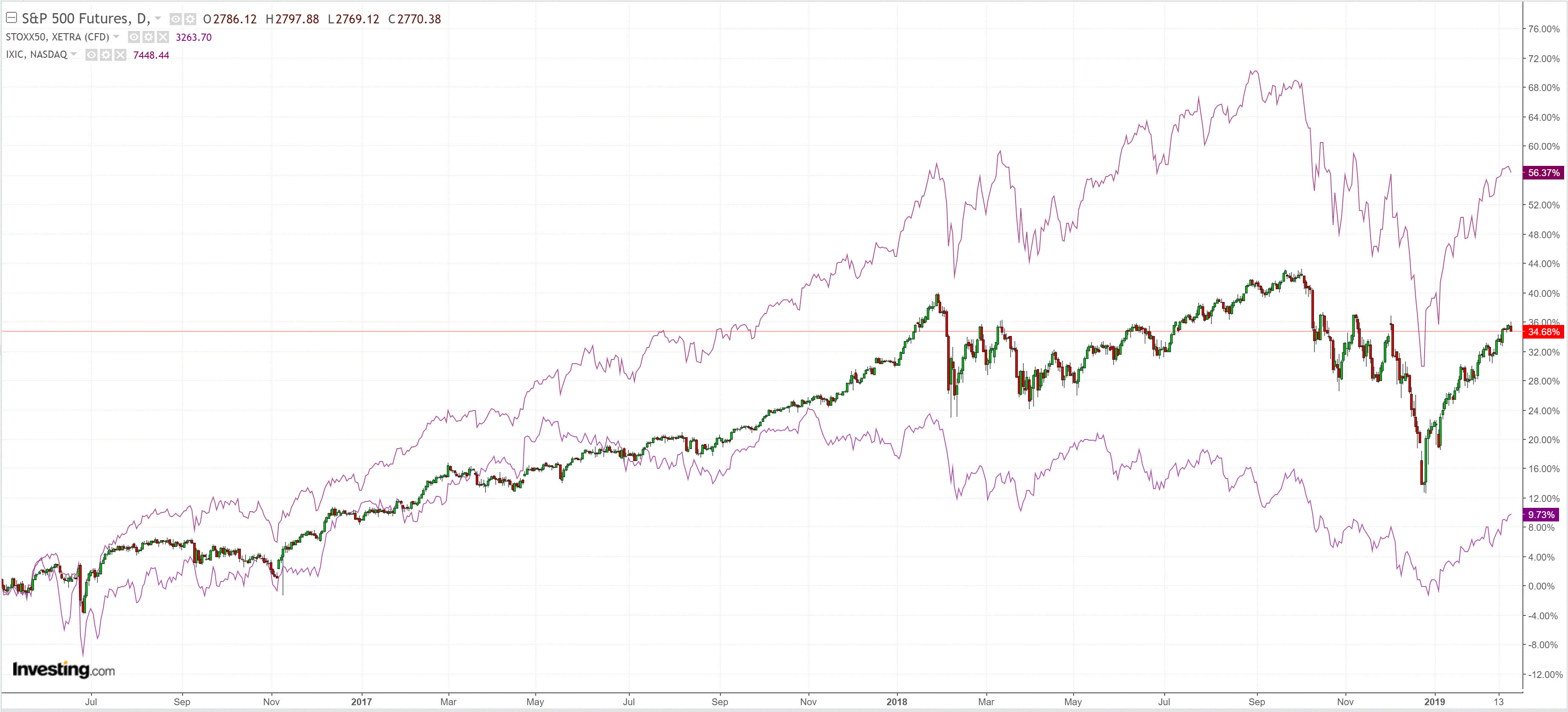 The global industrial economy is slowing fast as Chinese demand fades away. Europe is leading the way, with Germany in particular in free fall with the new flash PMI: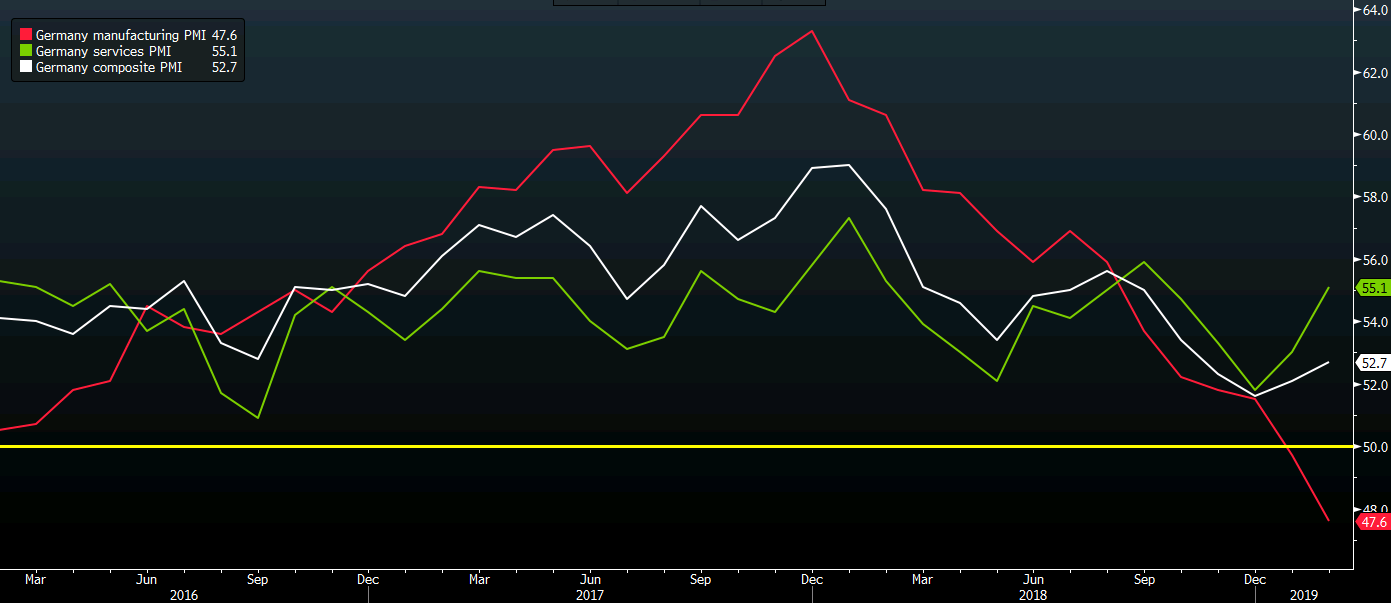 Though the services sector bounce helped the wider composite: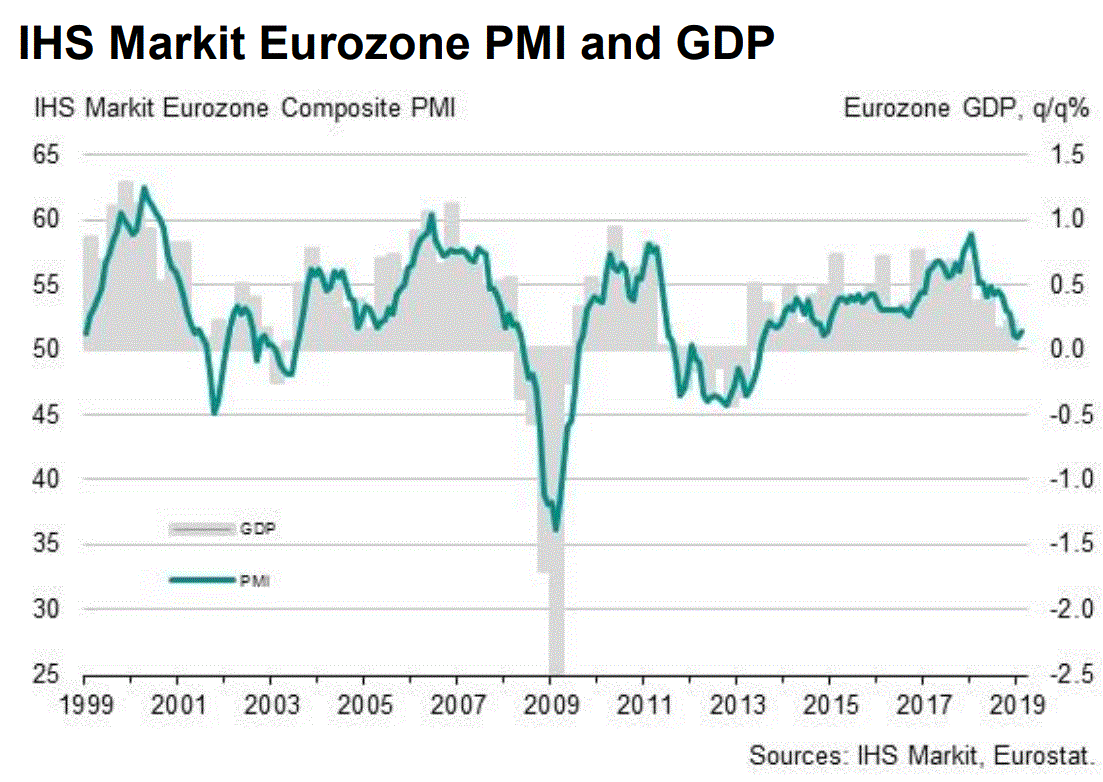 The US is slowing too just not as fast, with regional PMIs suggesting a big fall in the ISM ahead: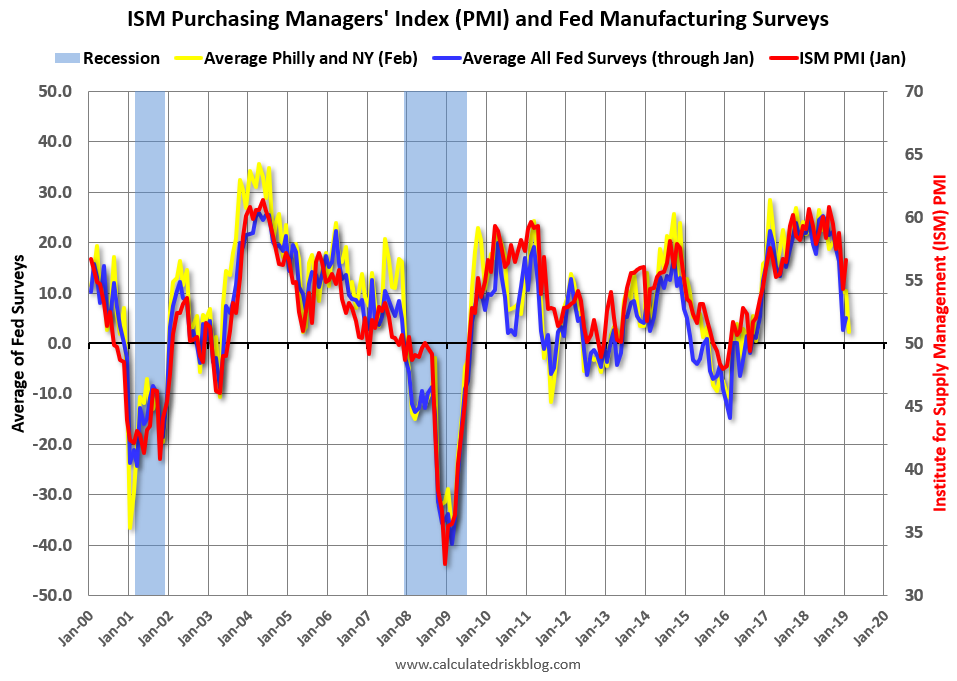 Even though the Markit version is still powering: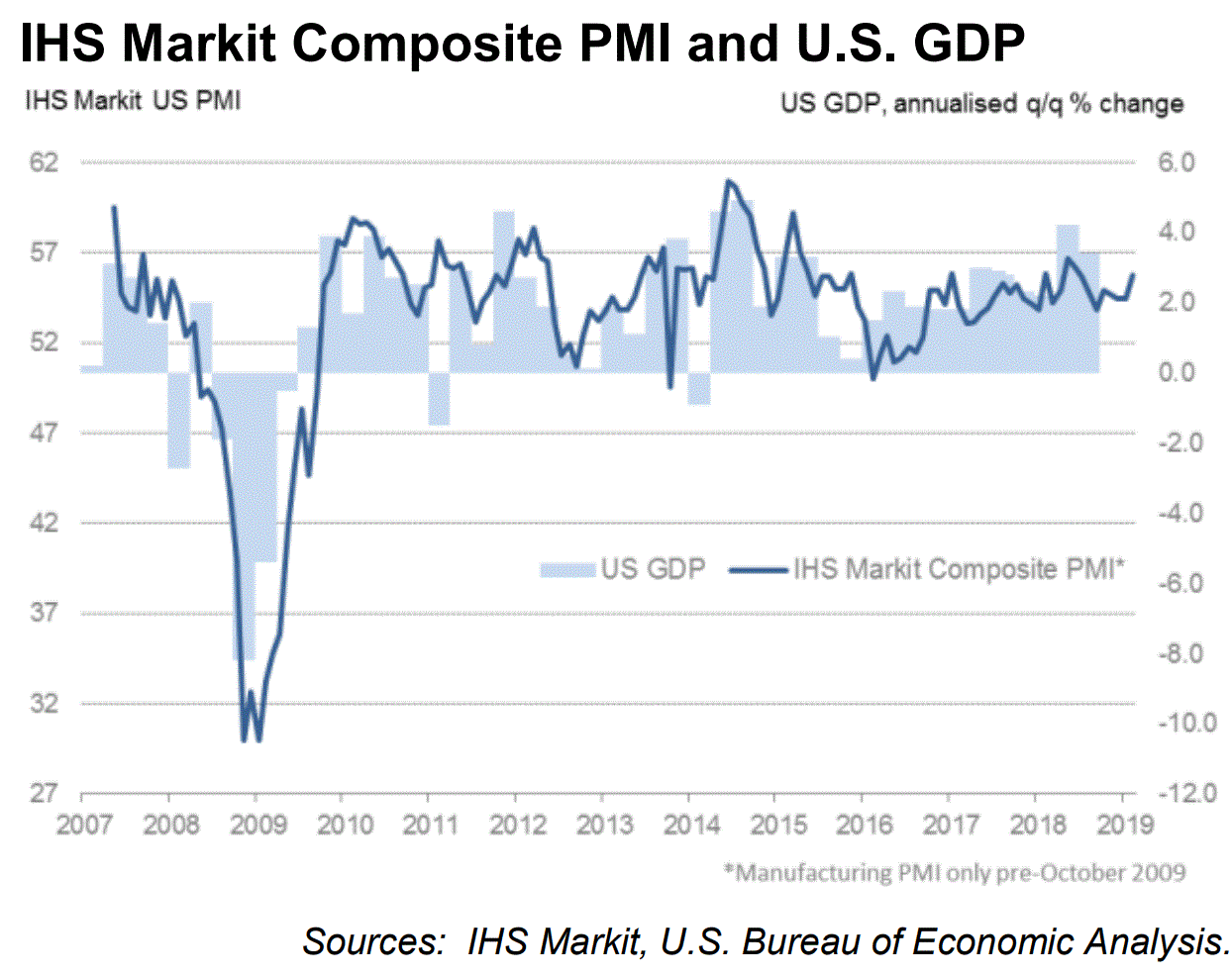 Either way, Europe is slowing faster and deeper than the US and the ECB is further behind the curve in responding as usual as well so I continue to see the EUR pressured and, by extension, the AUD.
That's before we even begin to fathom the depths of China's growing trade war Downunder and looming rate cuts.