DXY jumped last night as EUR crumbled: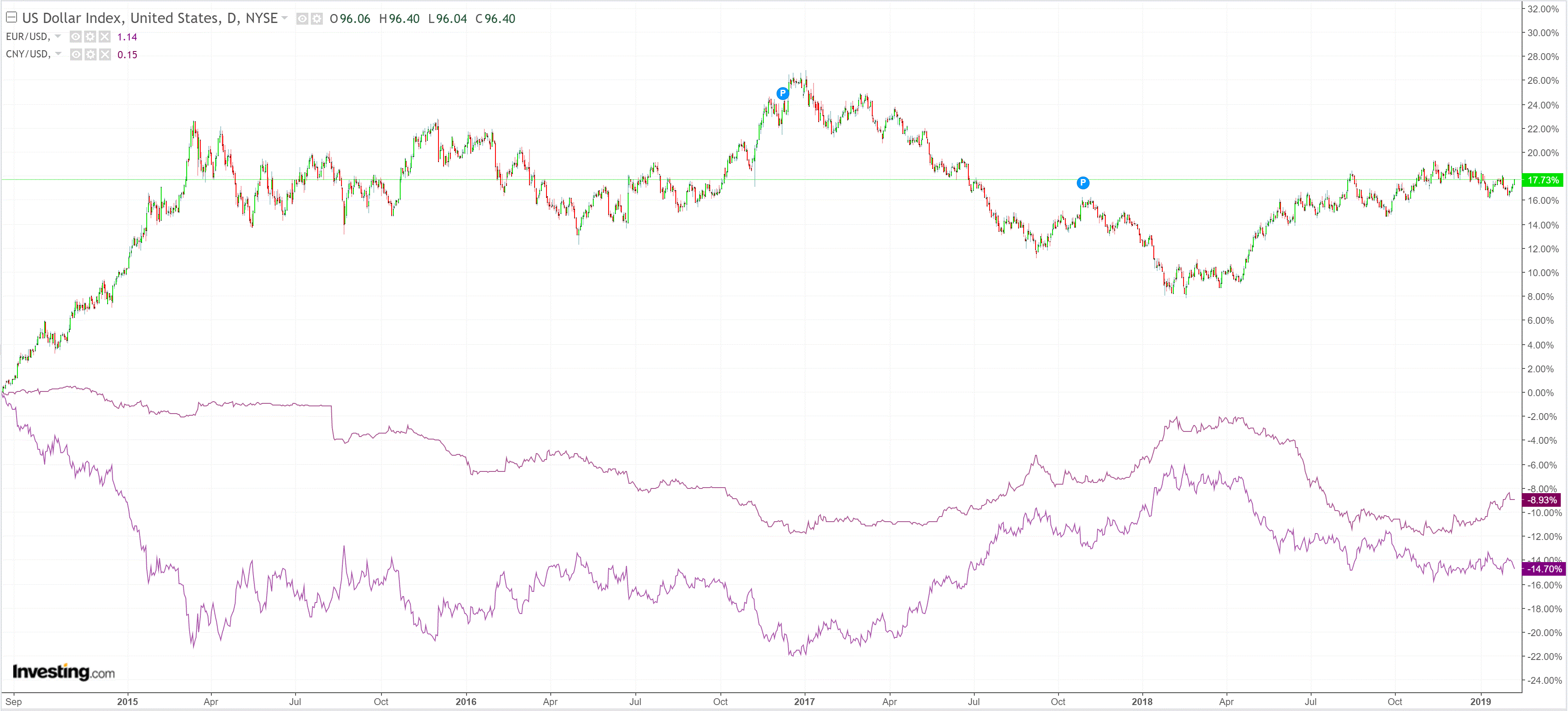 The Australian dollar was pole-axed against all DMs: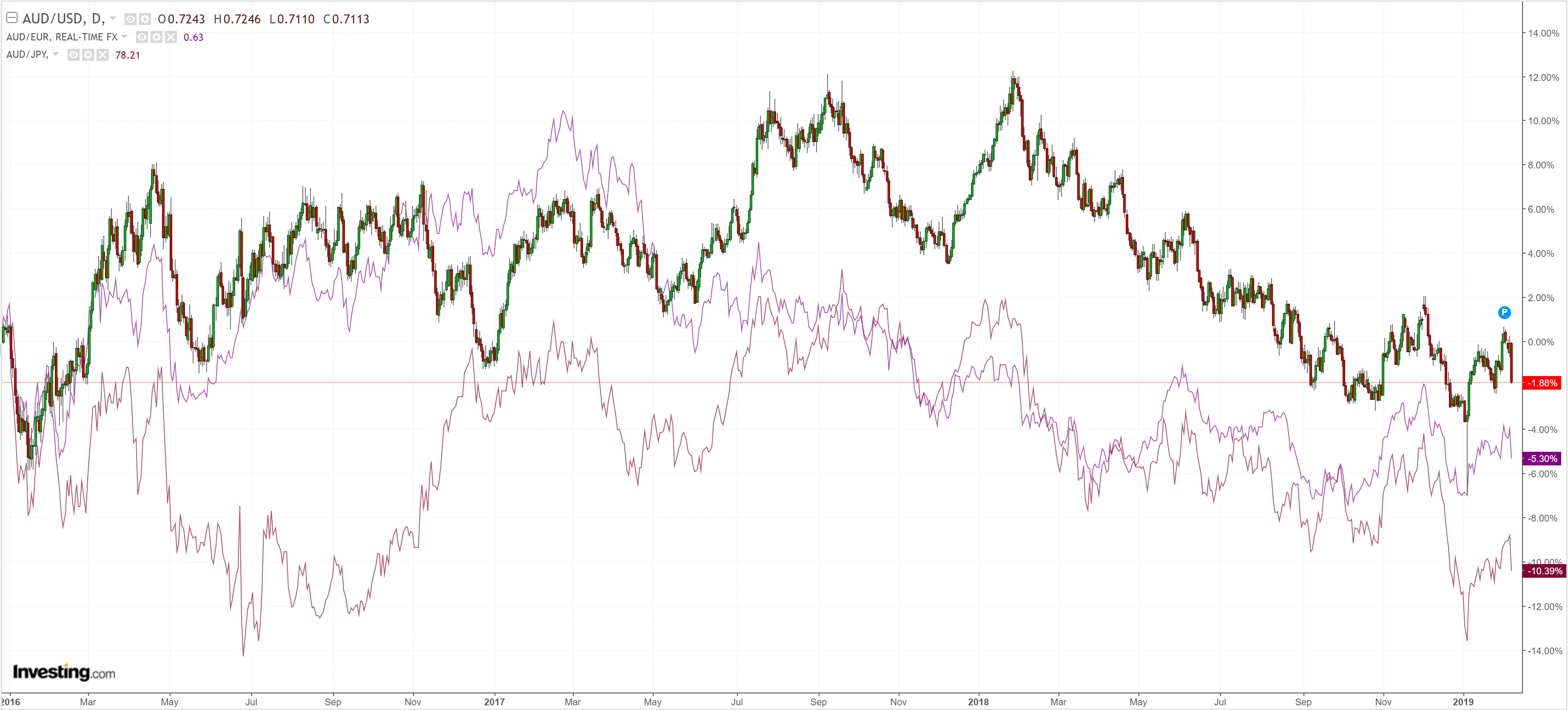 And EMs: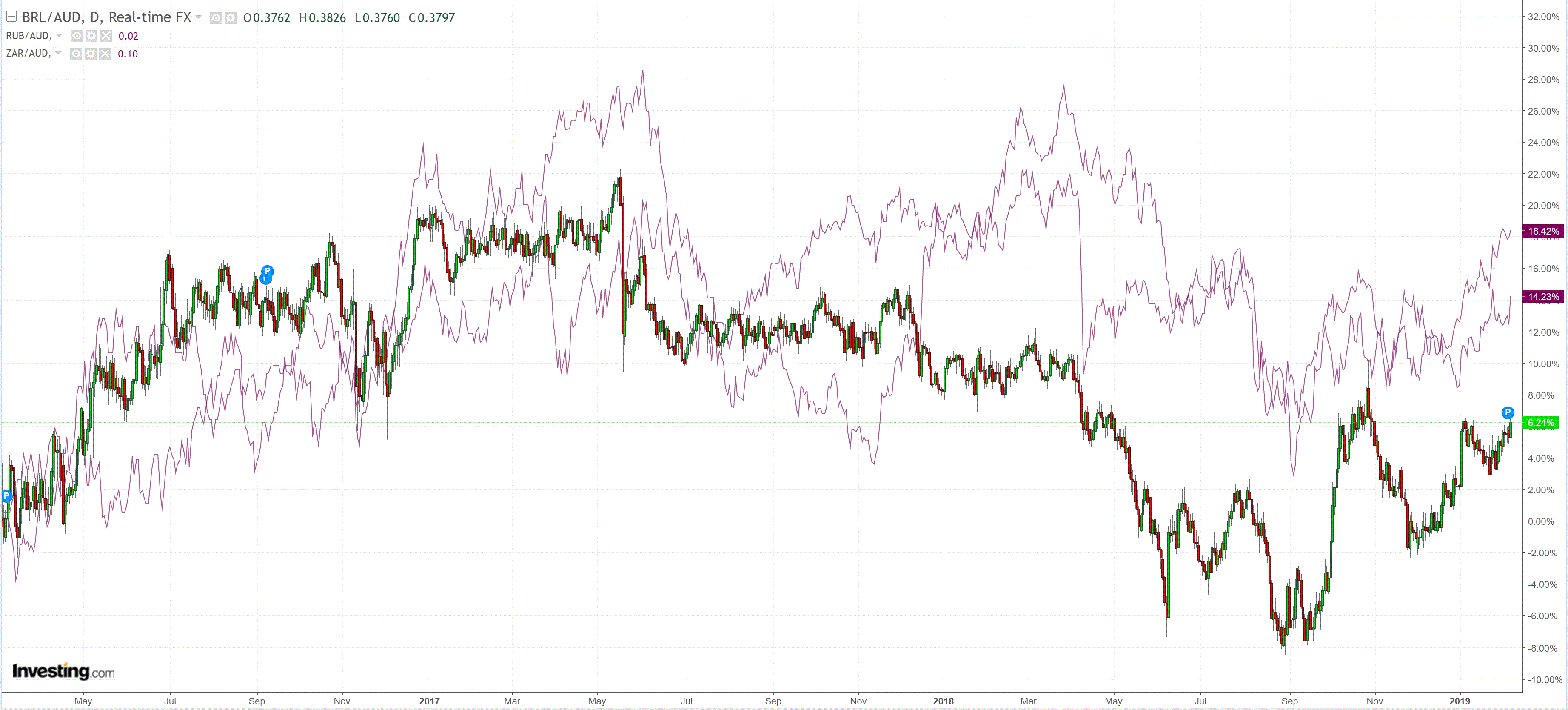 Gold fell: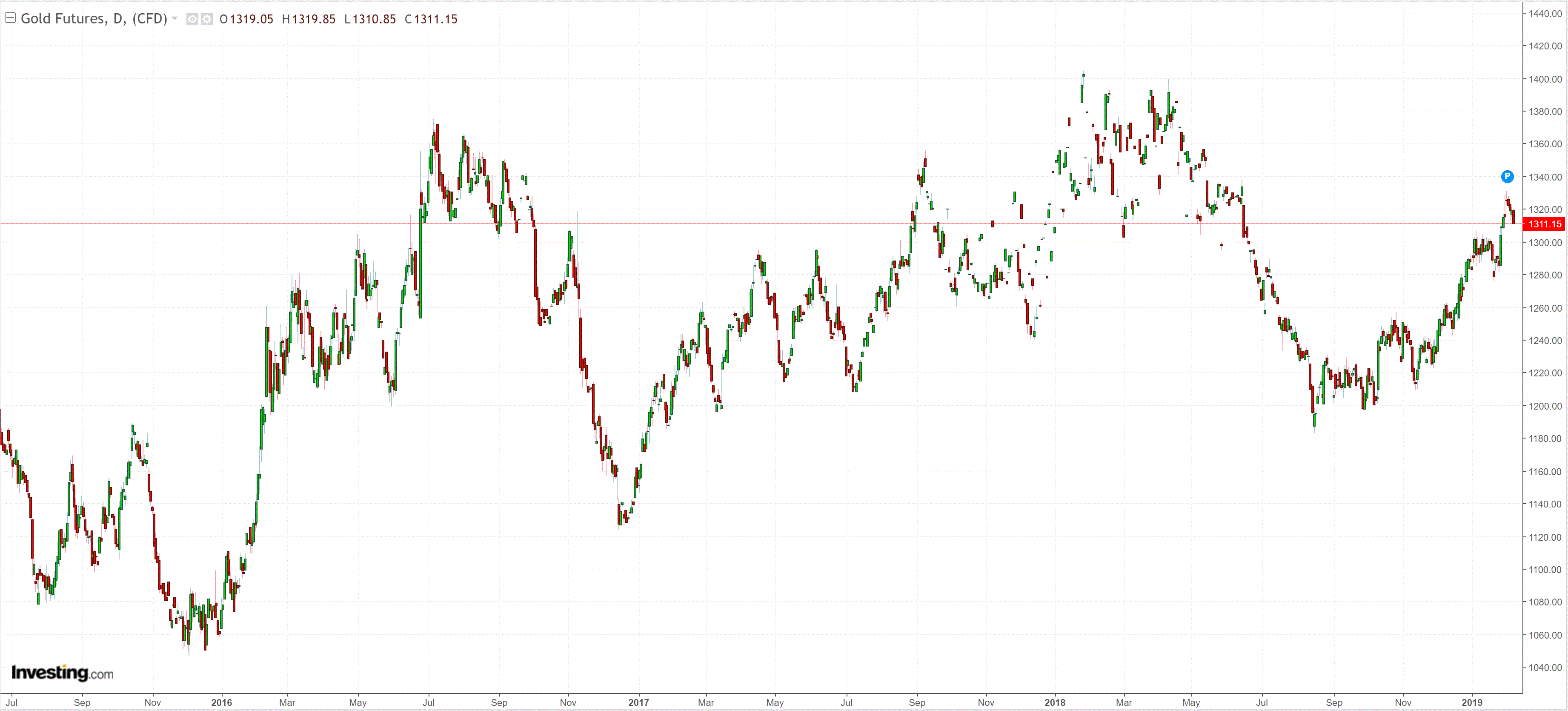 Oil firmed: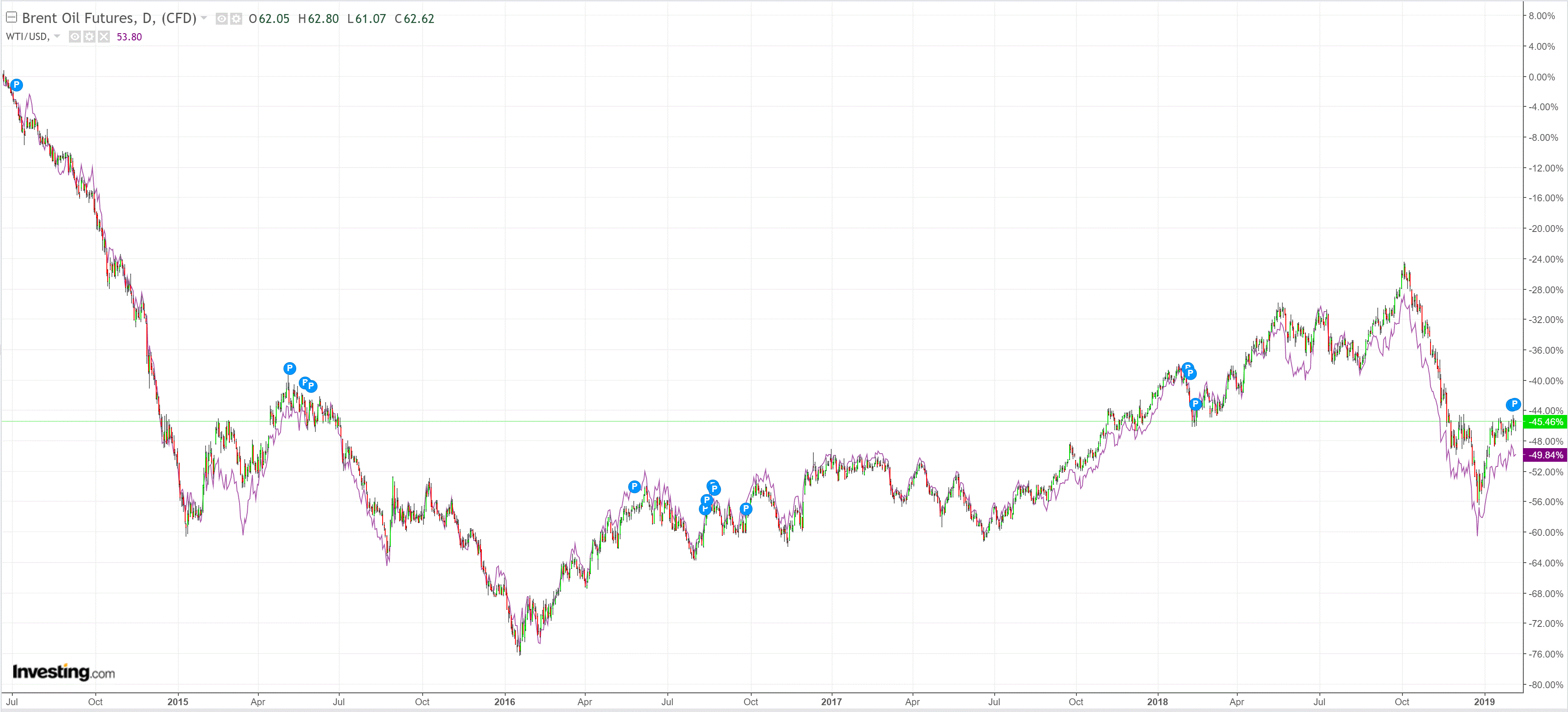 Base metals flamed out: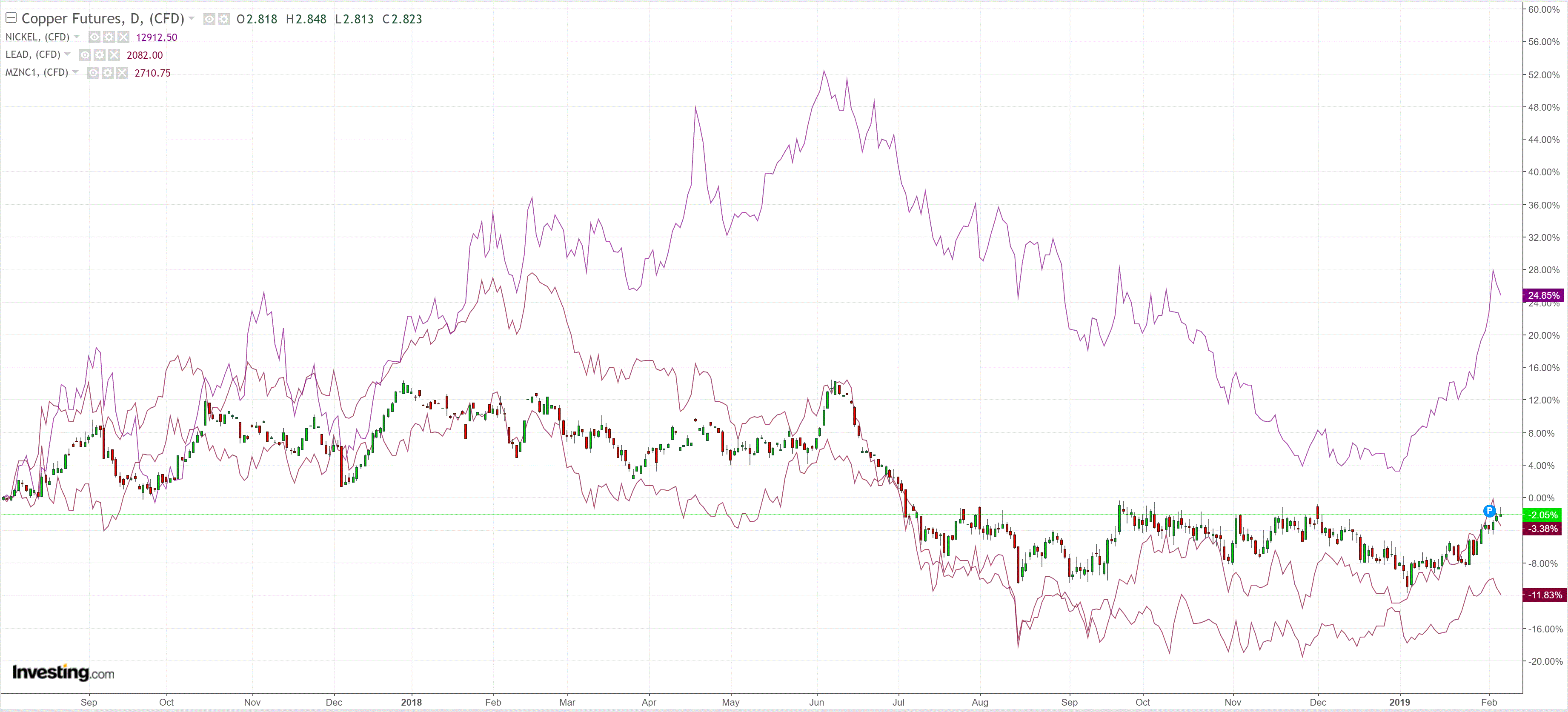 Big miners held on: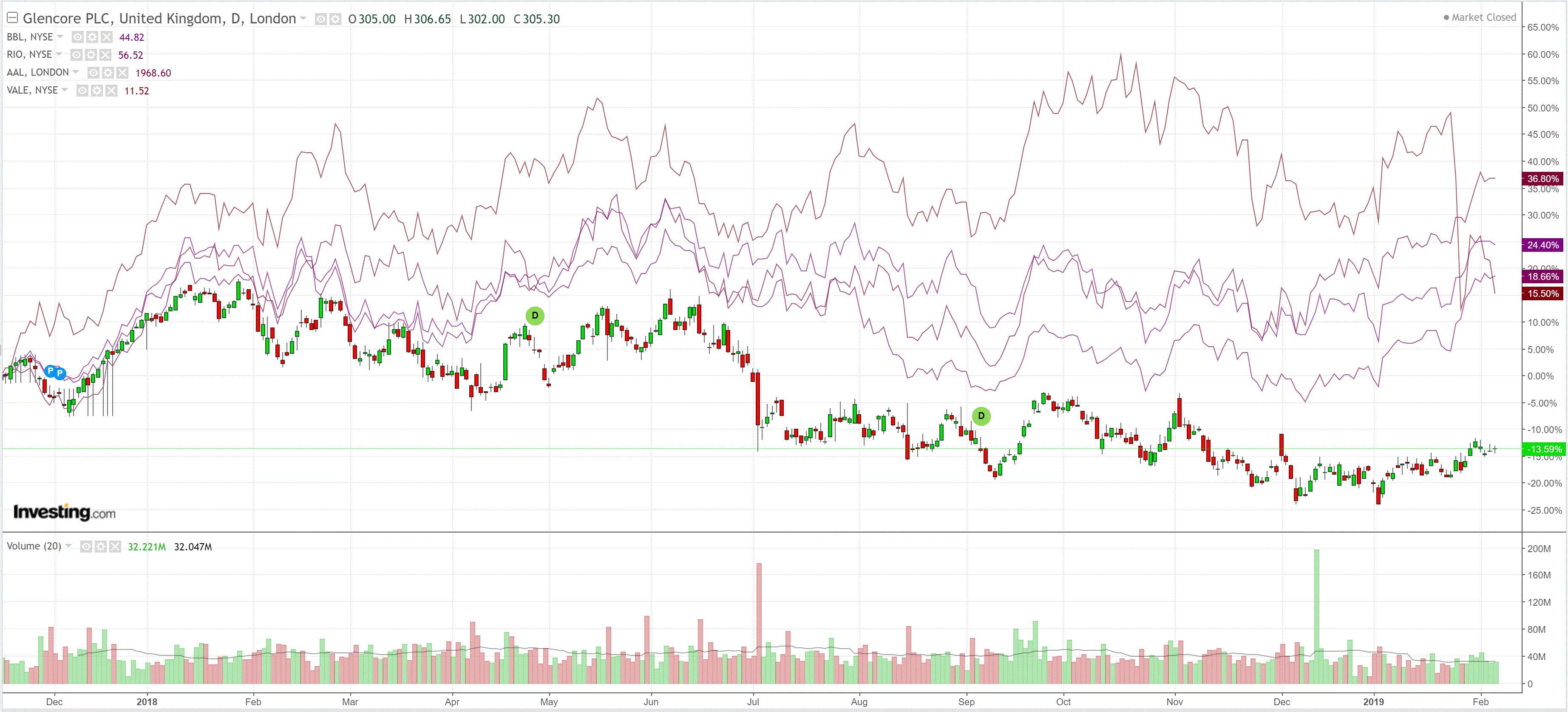 EM stocks let go: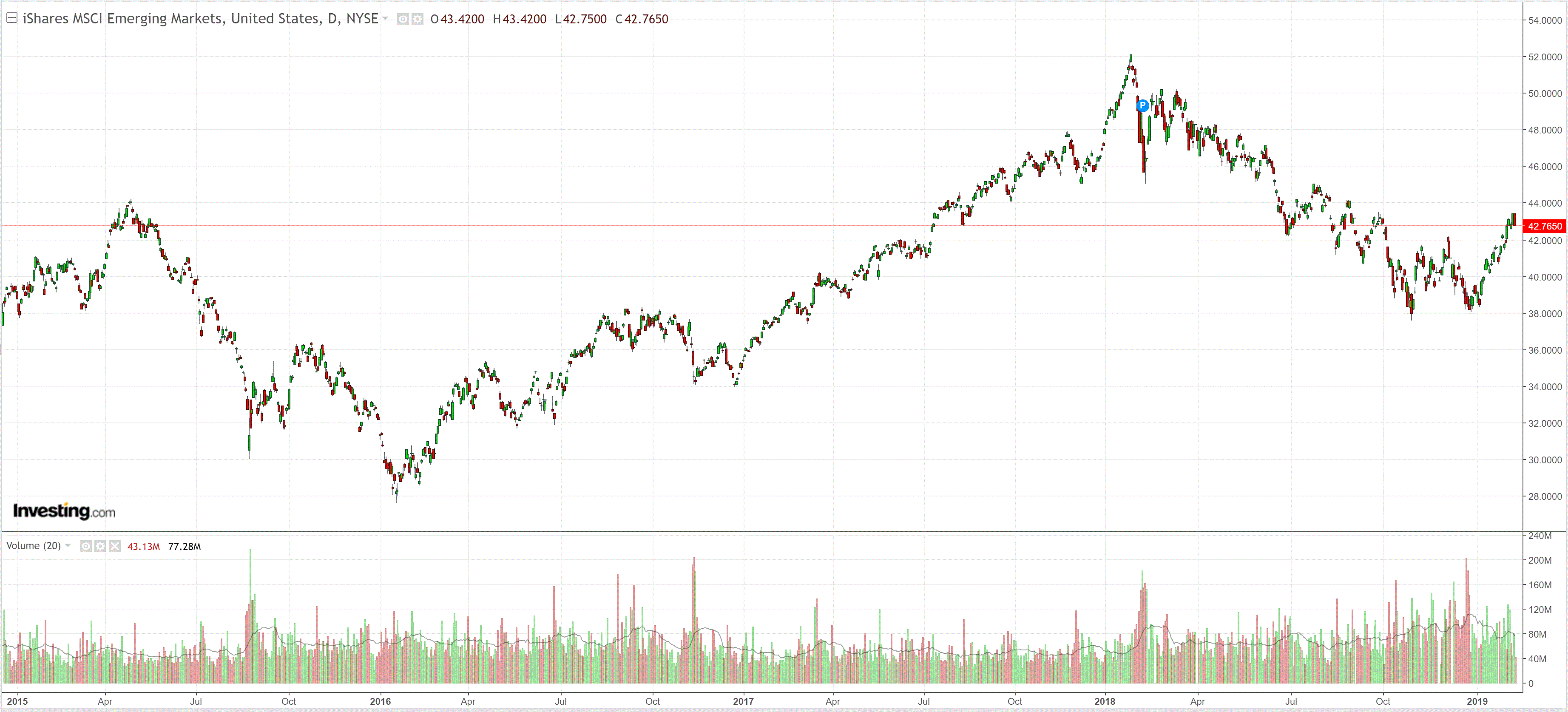 US and EM junk eased: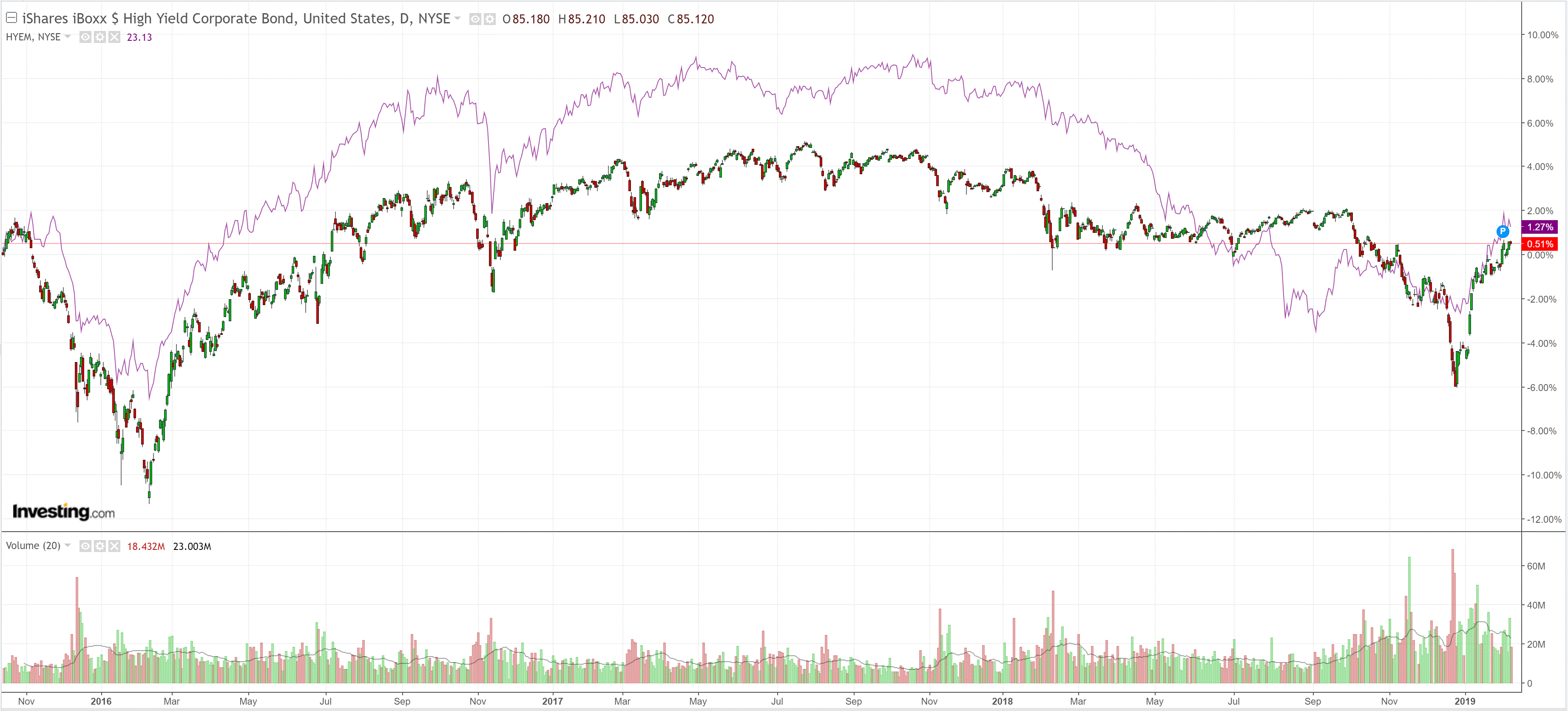 Treasuries were bid: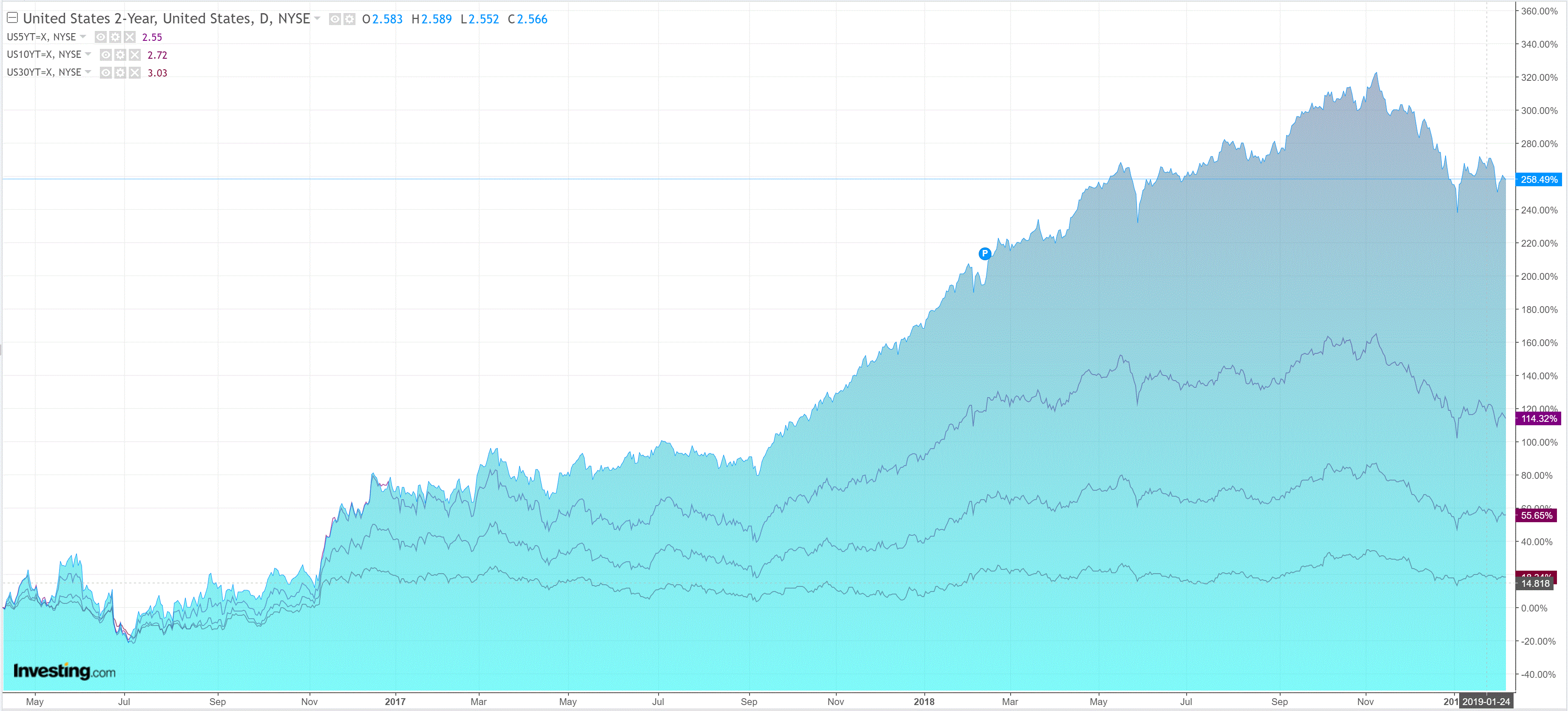 The bund curve keeps flattening: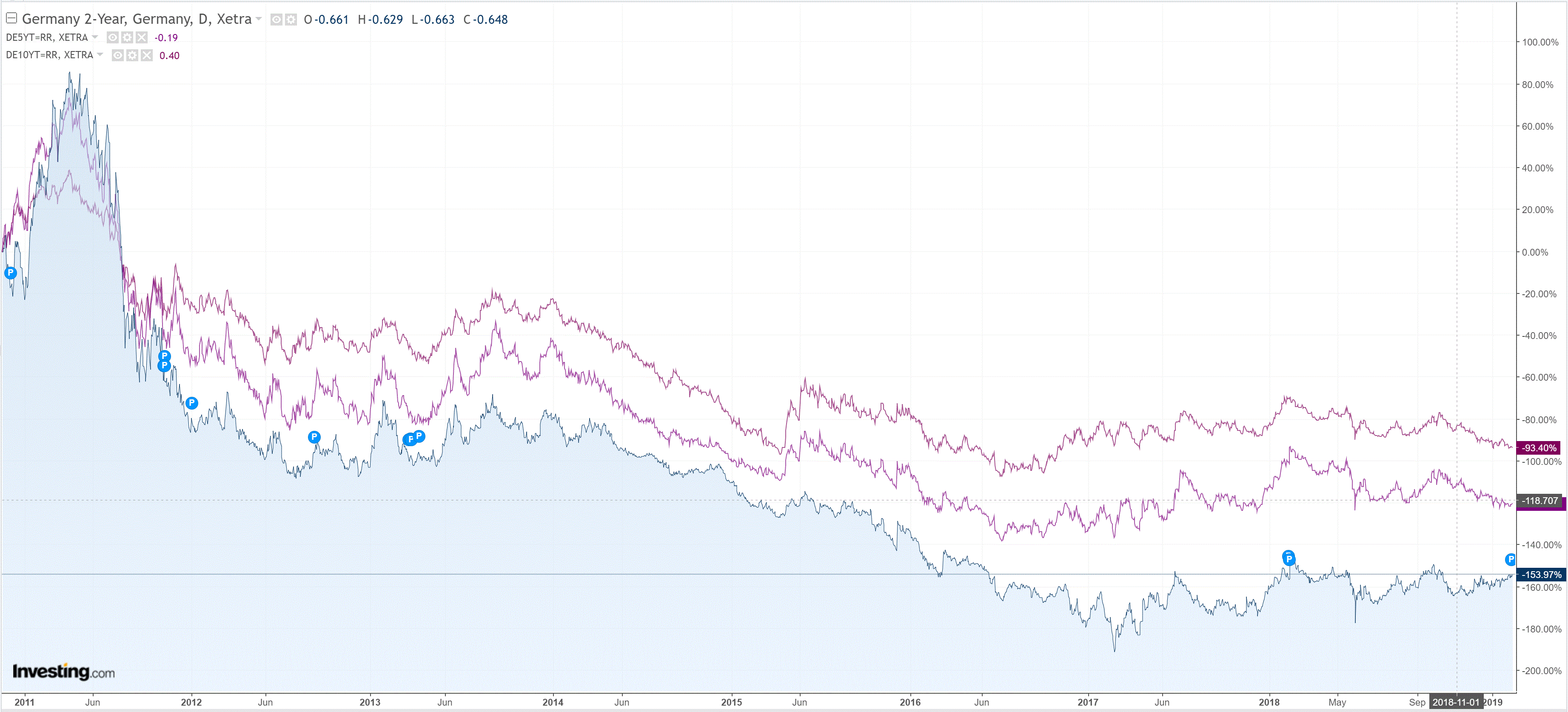 Stocks softened: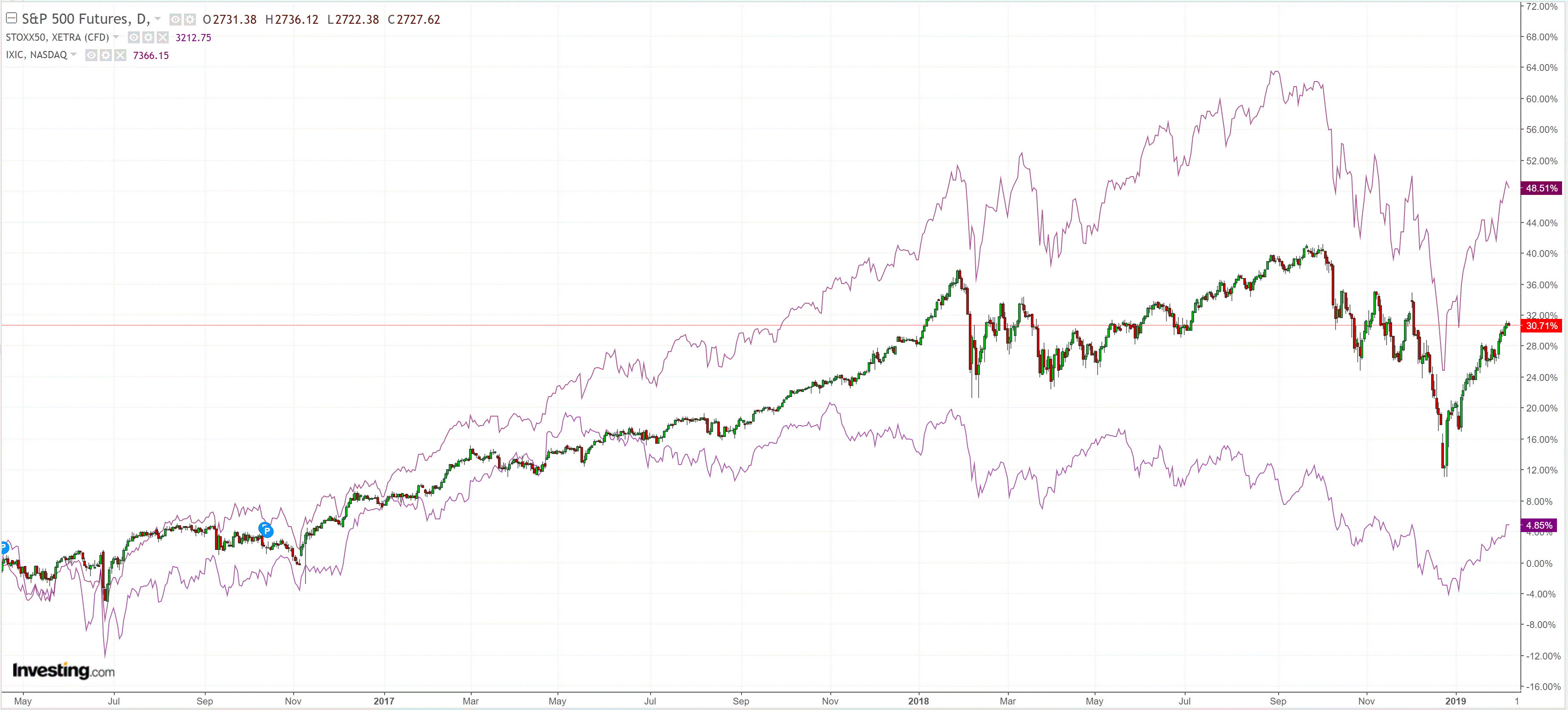 The evening's data was dominated by the great European sag. German factory orders were awful at -1.6%: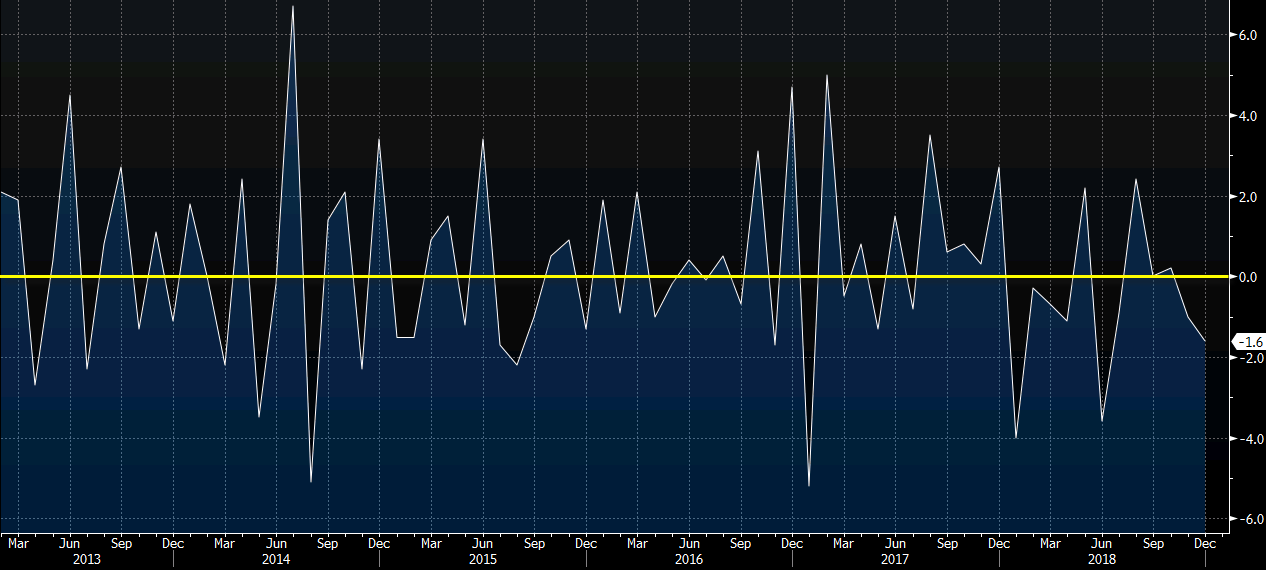 And its construction PMI buckled: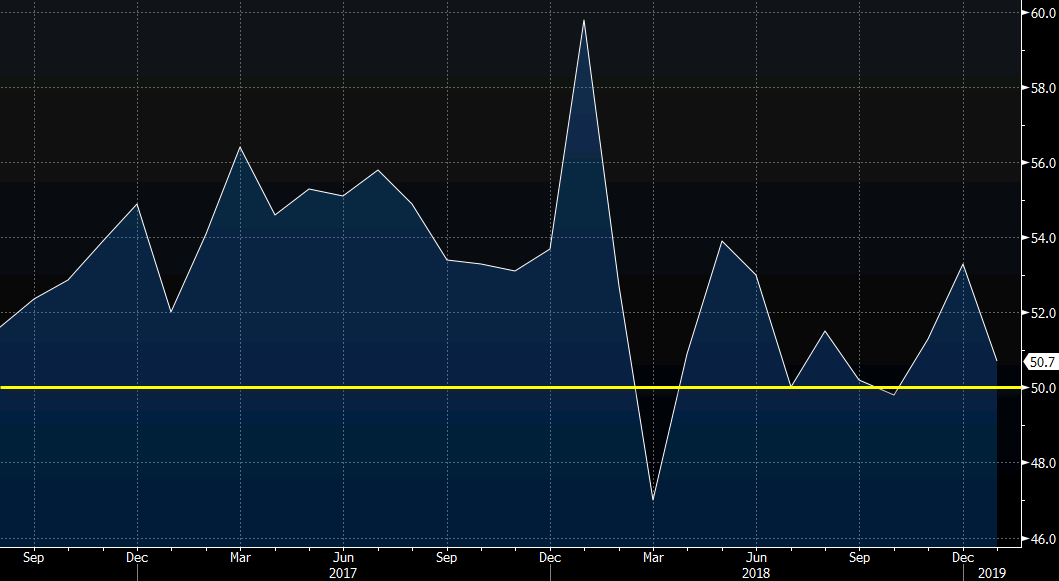 In fact, growth is falling away fast: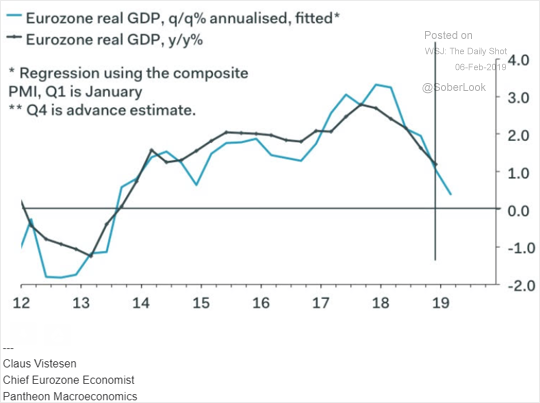 With worse to come as financial conditions tighten: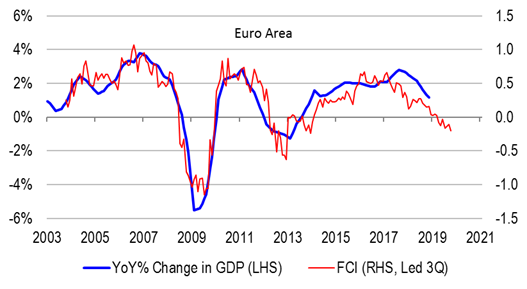 The ECB is the only slower moving central bank than the RBA but it, too, is going to break and return to easing.
As well, European weakness is led by Chinese weakness so the PBOC is also going to have to cut interest rates soon, via the FT:
Investors have already soured on the sector over the past six months, particularly after rivals like Ford and Volkswagen issued similar warnings on their China business late last year, and shares in GM actually rose in early trading on Wednesday because profits fell less than expected.

Still, taken together, the results were sobering. Daimler, maker of Mercedes-Benz, reported a 28 per cent fall in net profits to €7.6bn in 2018; Toyota said net profit last month fell 81 per cent; and GM reported an 8 per cent drop in the fourth quarter.

More worryingly, all three also said they saw little sign of relief ahead. Dhivya Suryadevara, GM's chief financial officer, said she saw little pick-up in China…Dieter Zetsche, Daimler's longtime chief executive who is stepping down in May, said the German carmaker was preparing a wide-ranging cost cutting programme in order to free up cash to invest in expensive new technologies, including electric and autonomous vehicles.
Throw in US growth leadership and we have the circumstances in which a weak EUR and CNY refuse to let the USD fall which, in turn, inhibits any EM and commodity recovery.
What you have is the perfect global macro conditions for an Australian dollar fall then add the domestic stall and you get free fall.