DXY powered on yesterday as EUR fell: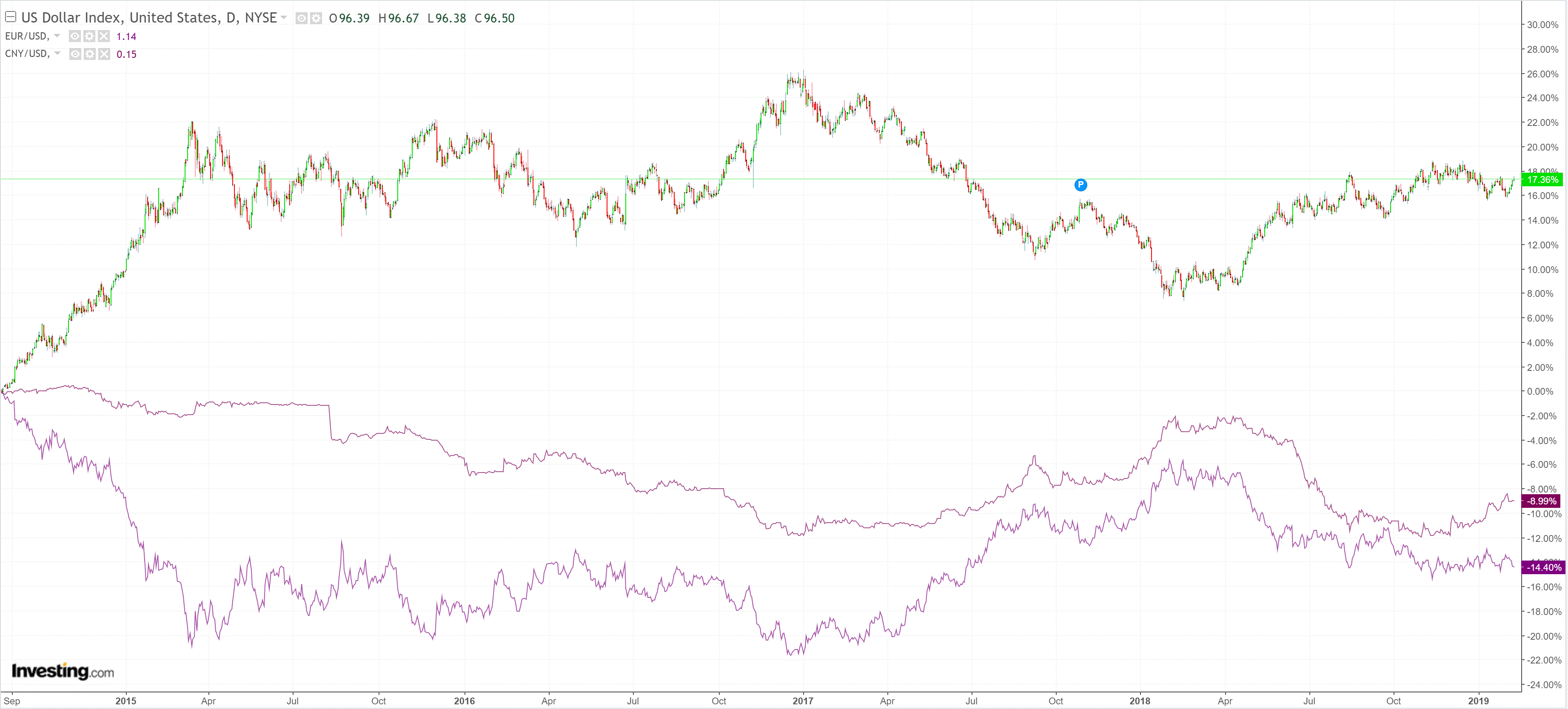 The Australian dollar managed to hold  around 71 cents: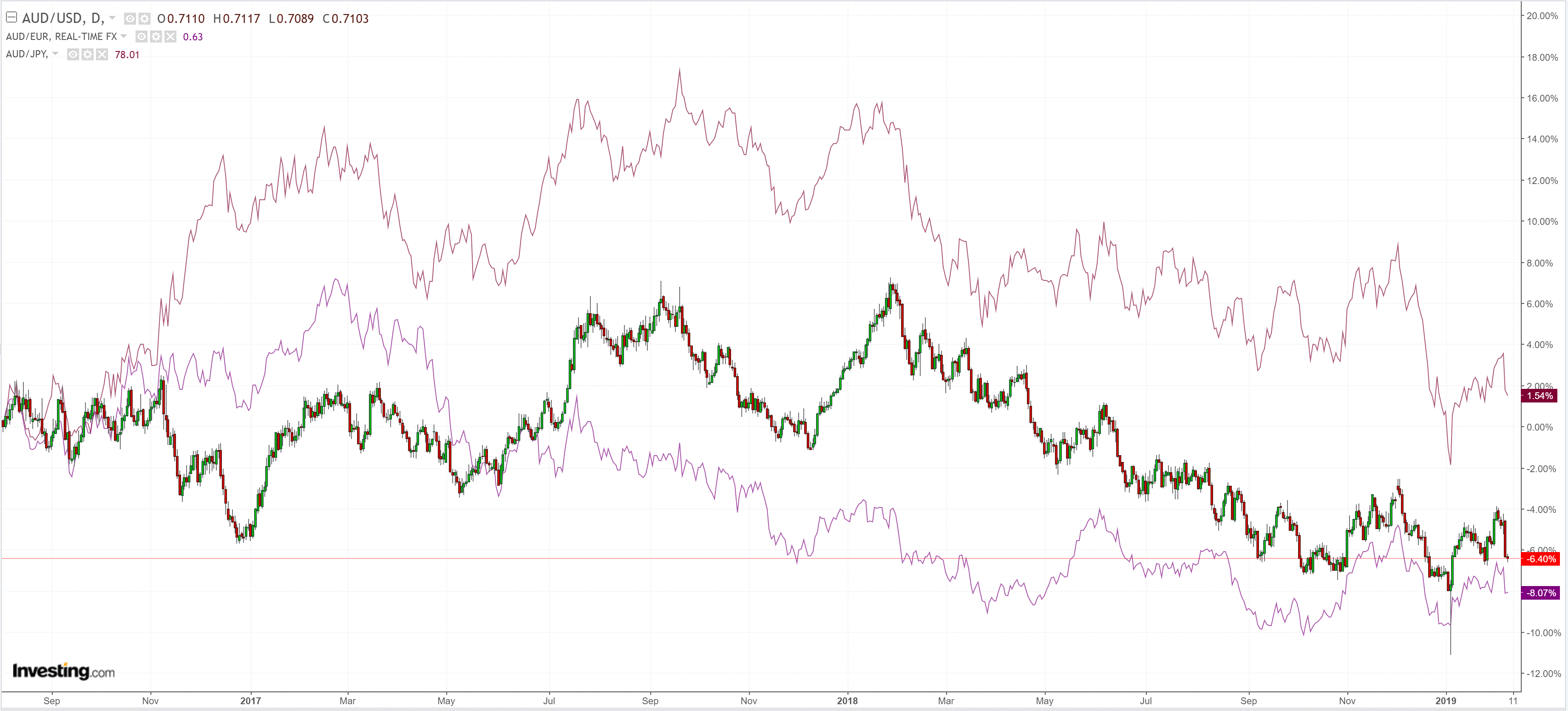 And lifted versus EMs: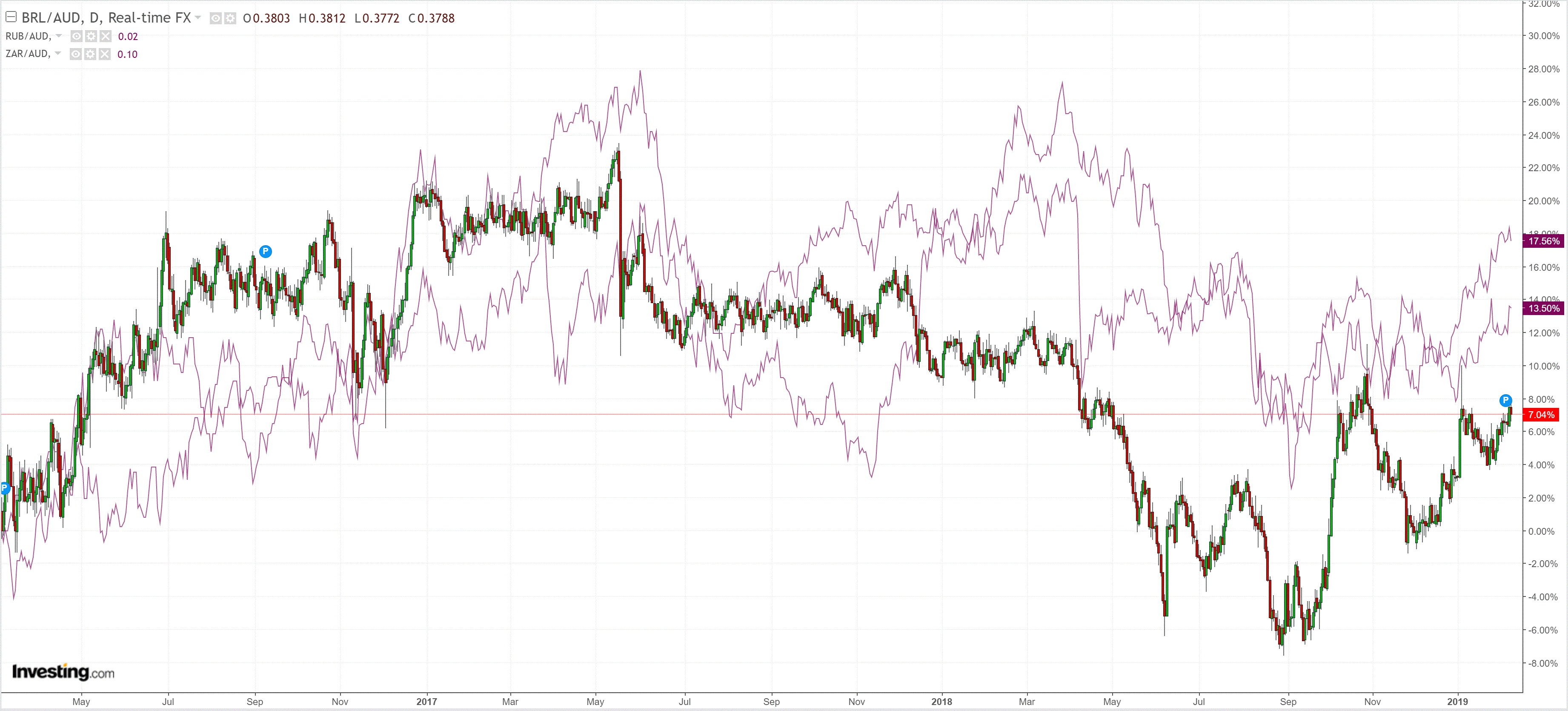 Gold held on: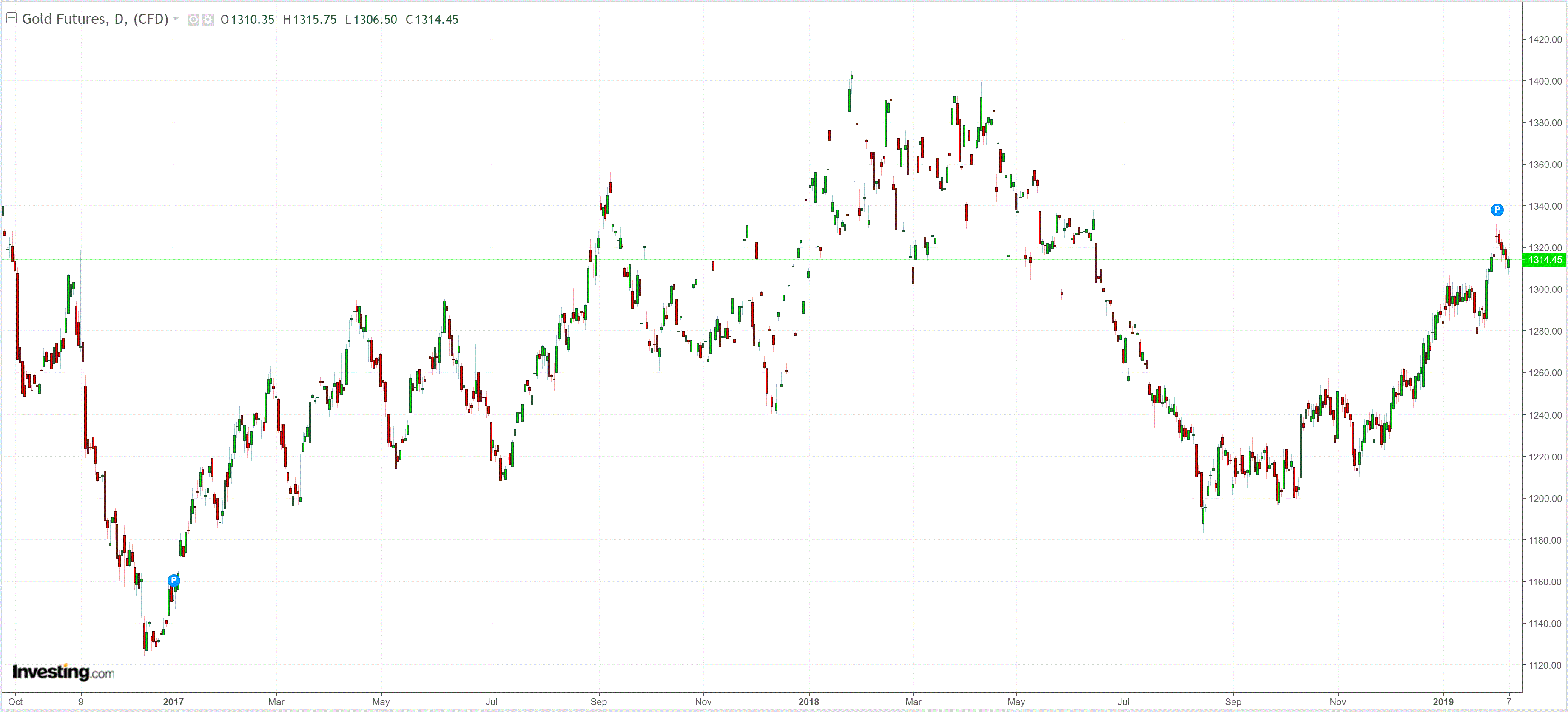 Oil didn't: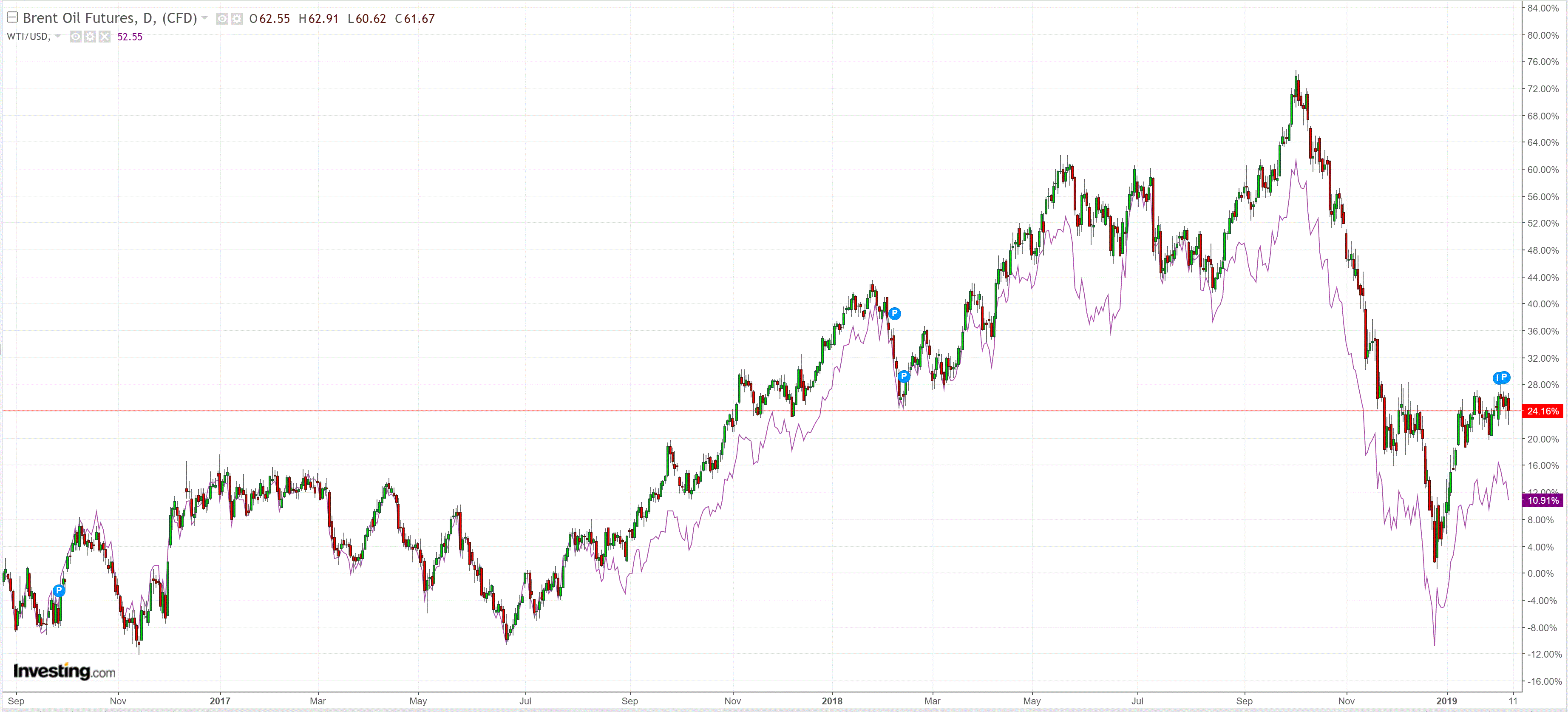 Nor base metals: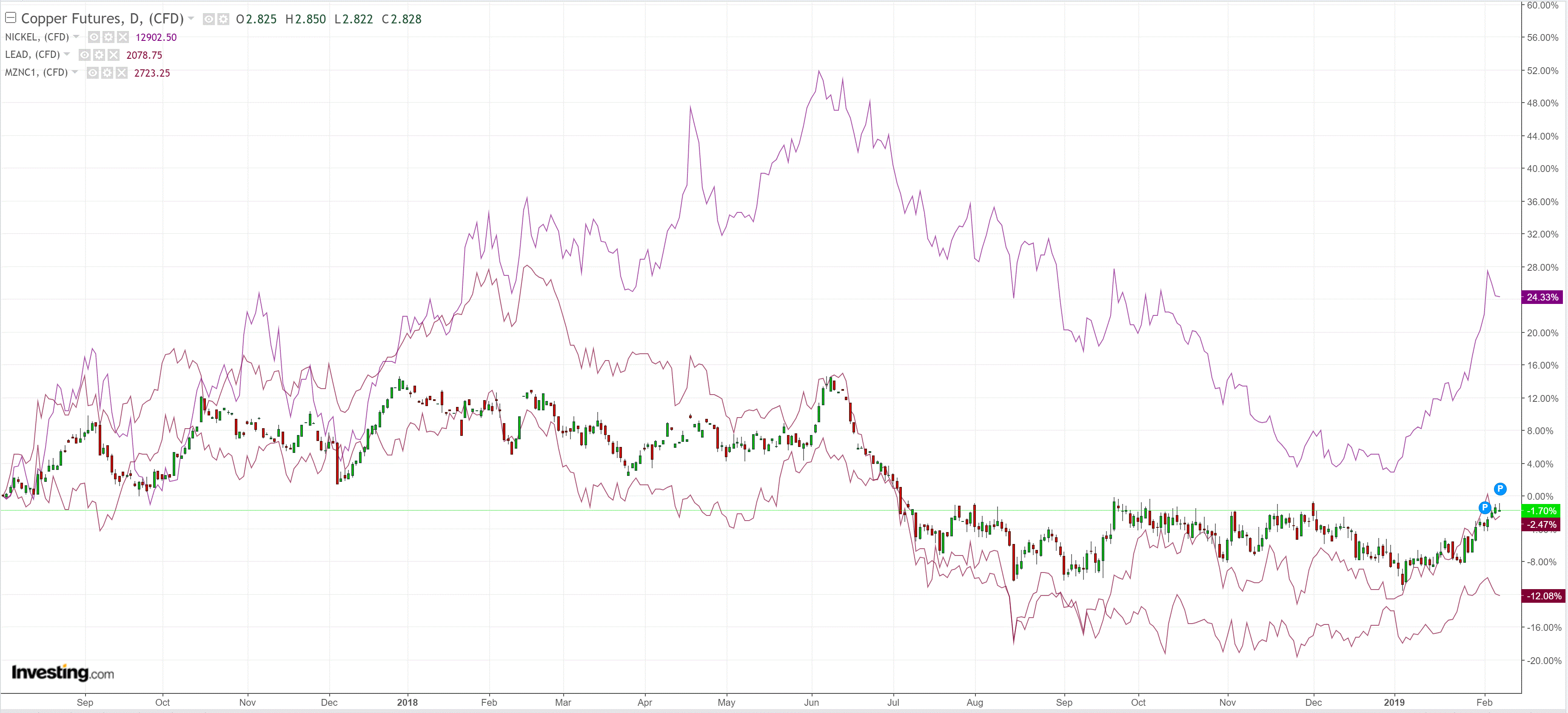 Big miners gave in: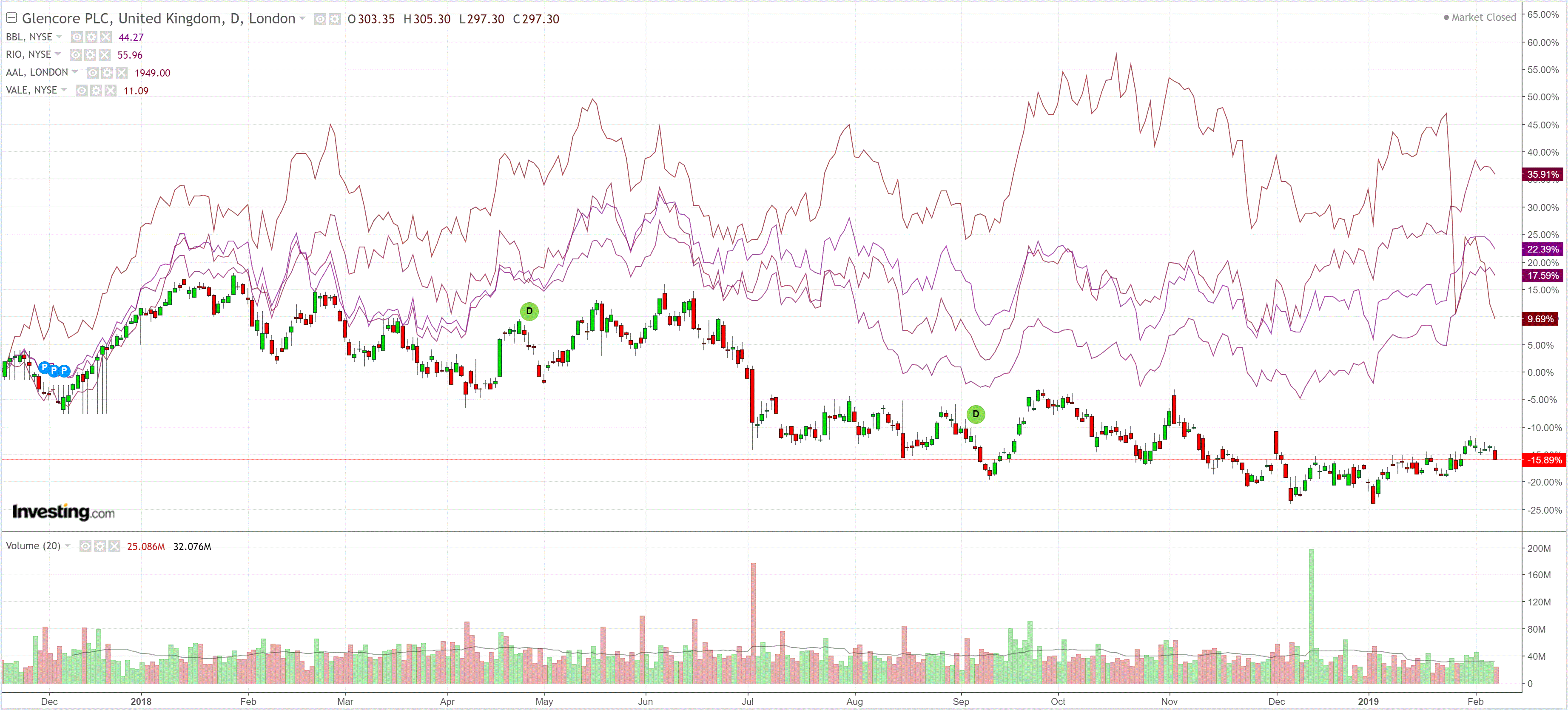 As EM stocks were trashed: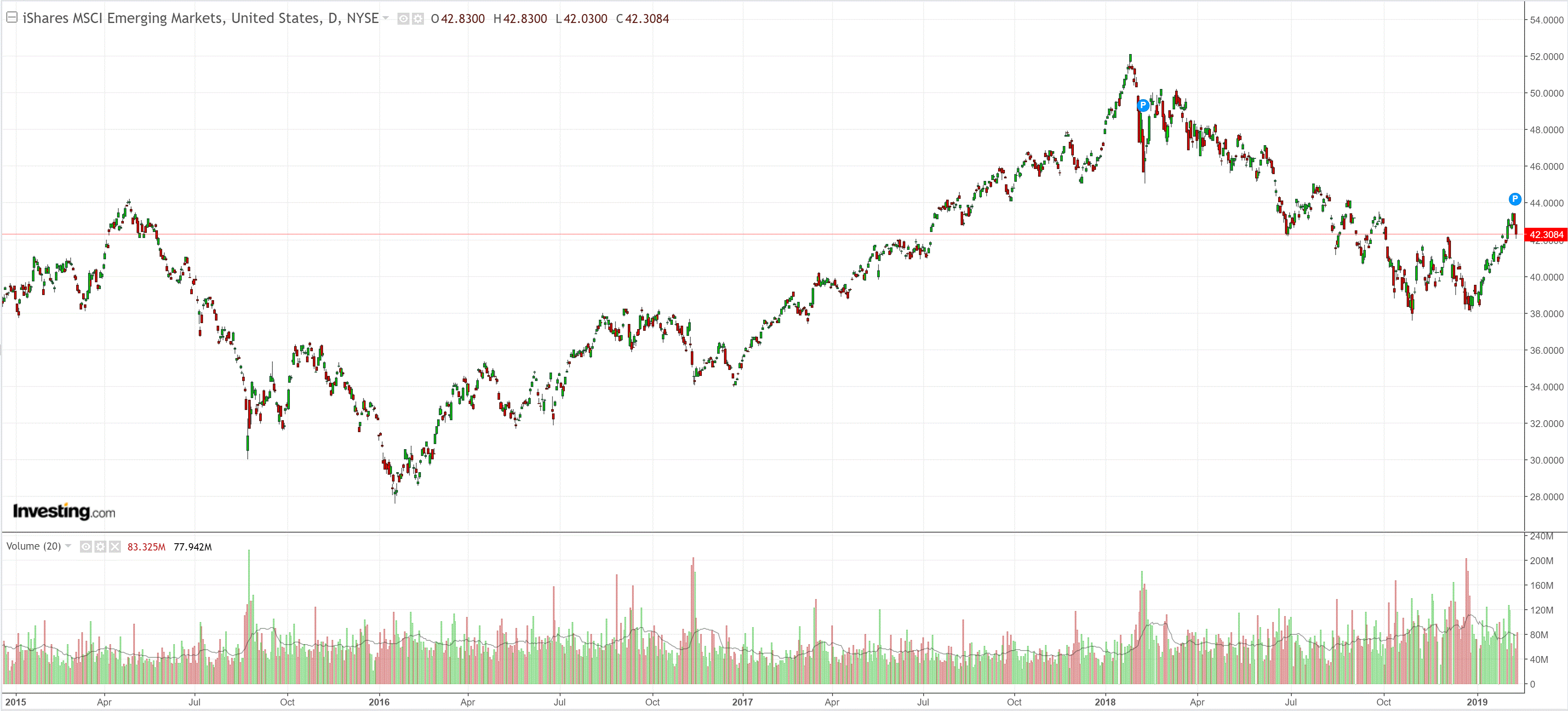 And junk fell: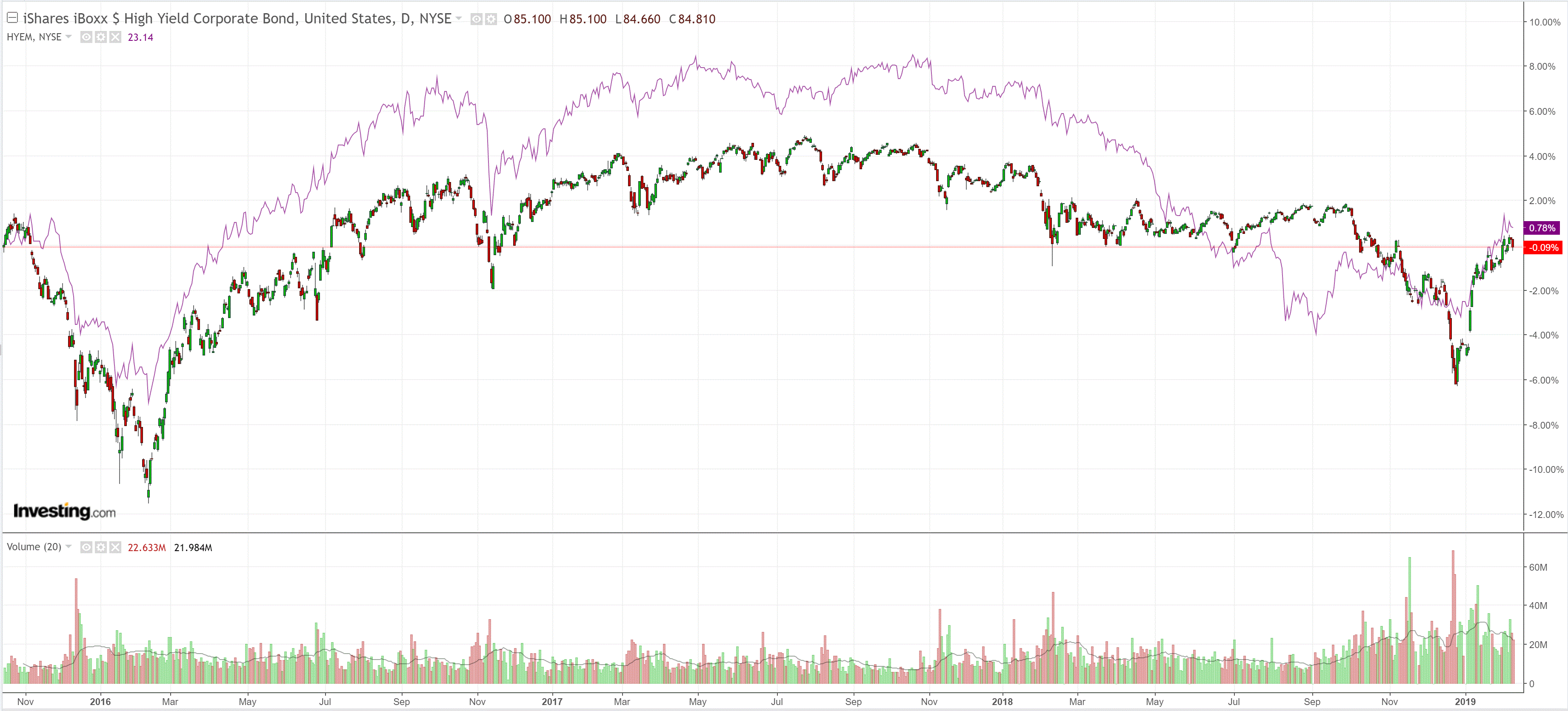 Plus Treasuries were bid bigly: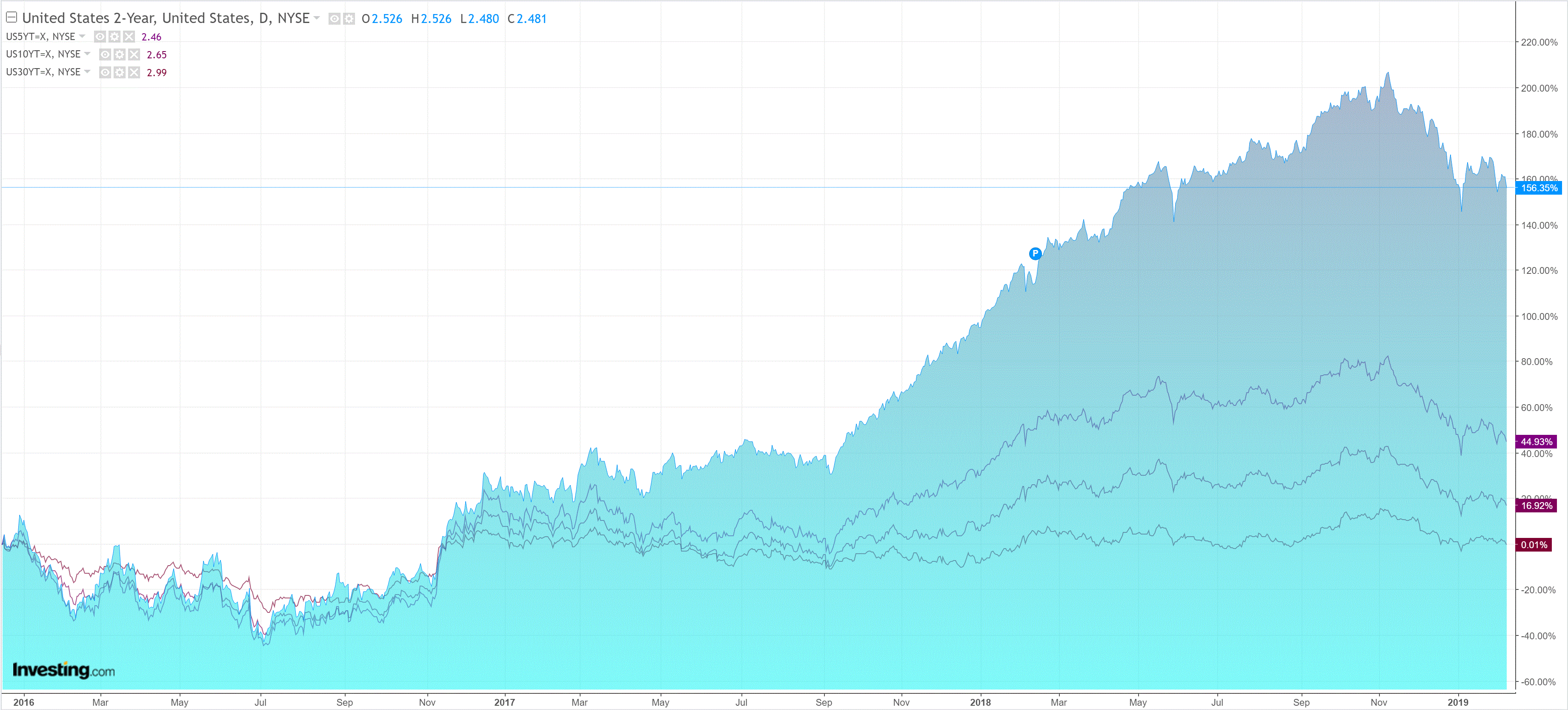 And bunds: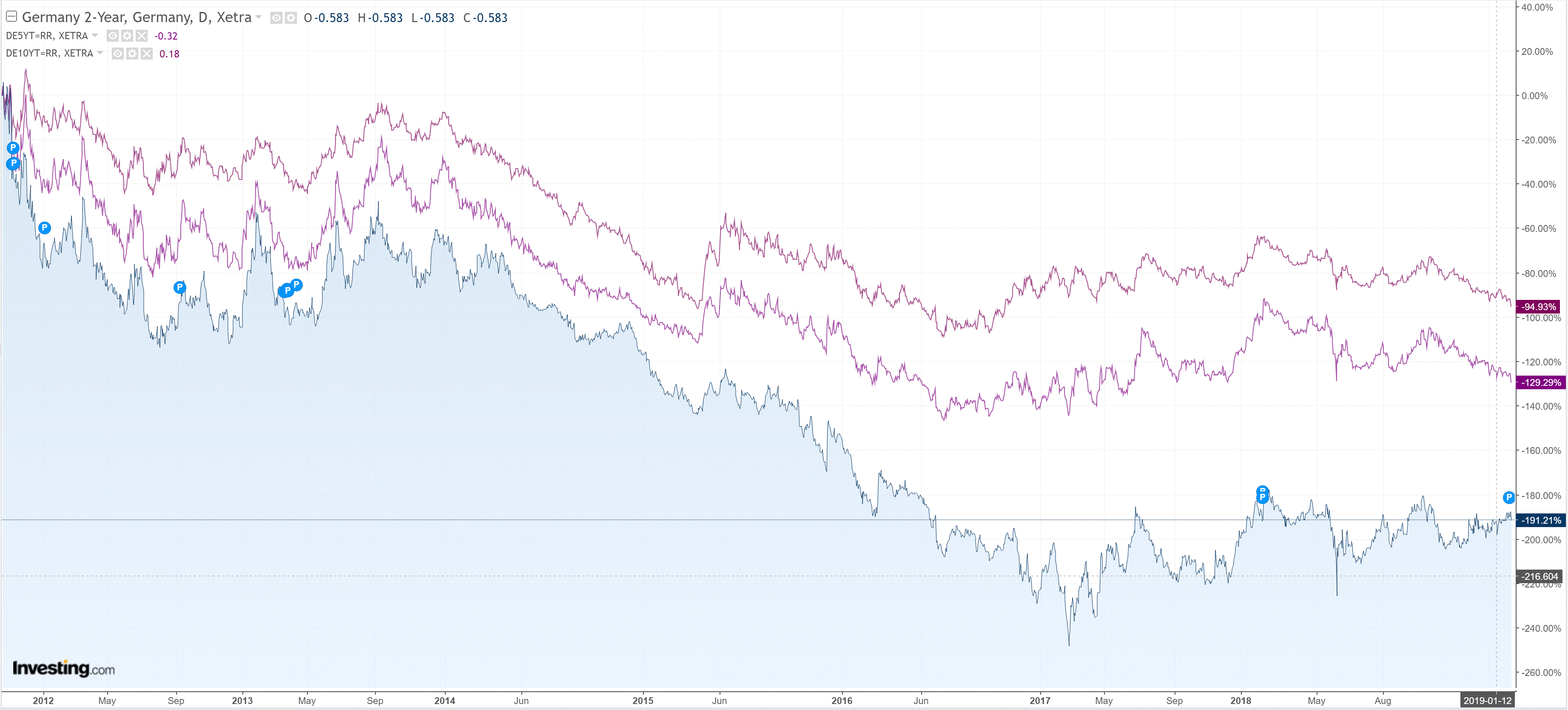 While stocks copped it: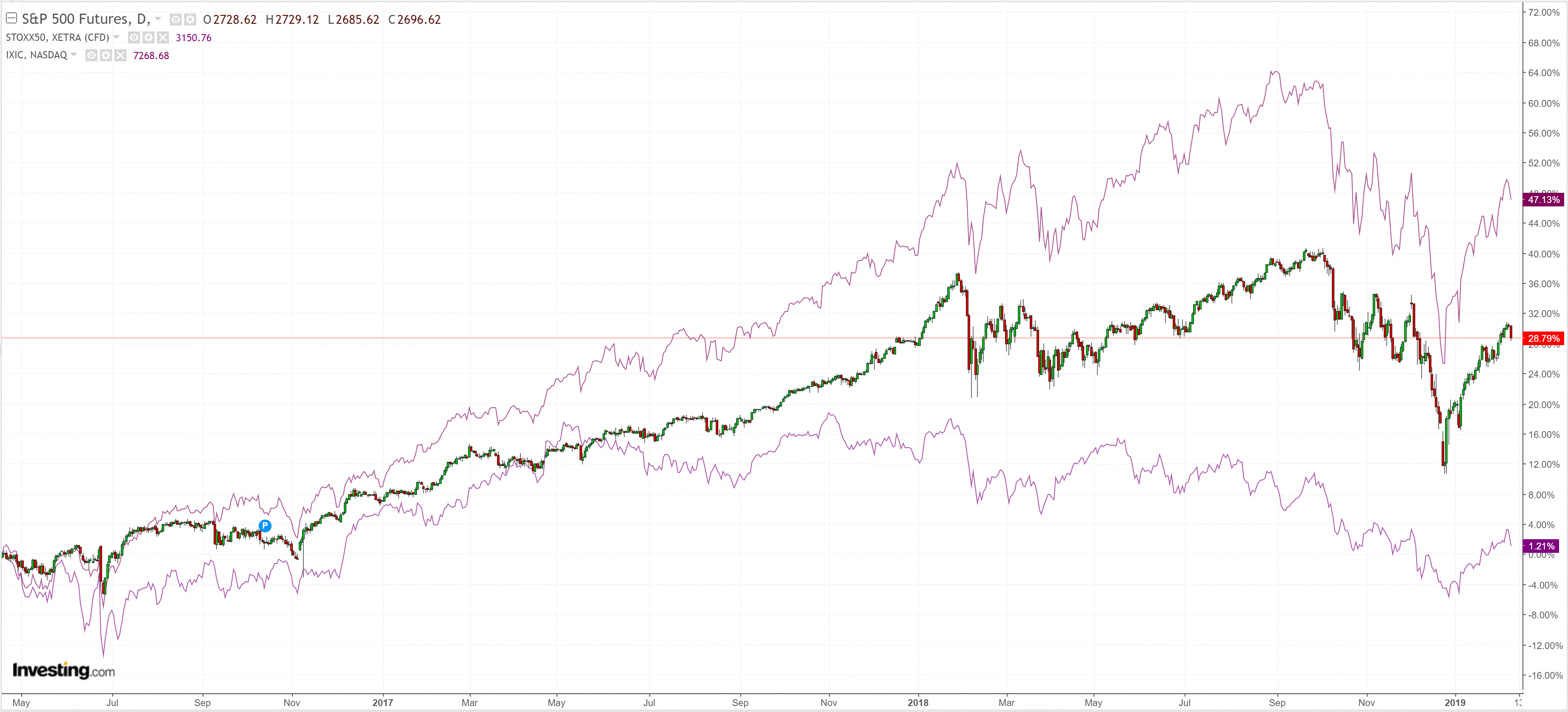 Westpac has the wrap:
Event Wrap

European Commission lowered its 2019 growth forecasts for the region to 1.3% from 1.9%. As had been reported in regional media earlier this week, Italy's growth was lowered to a mere +0.2% from 1.2%, which intensified concerns over Italy's contentious budget proposals.

Amongst a variety of weak national data releases within EU, German and Spanish December industrial production missed expectations: Germany -0.4%m/m, -3.9%y/y (est. +0.8%m/m, -3.4%y/y); Spain -1.4%m/m, -6.2%y/y (est. +0.4%m/m, -2.2%y/y).

BoE left policy unchanged but lowered their growth (1.5% in 2019, 1.3% in 2020, vs prior 1.8% and 1.7%), inflation and base rate projections within their Quarterly Inflation Report due to increased Brexit uncertainty and a slowing of global growth.

Whilst UK PM May met with EU leaders in Brussels for "robust but constructive" meetings, UK's Labour Opposition leader Corbyn published a letter outlining the potential for a Norway-Plus option. Although unlikely to gain strong backing, it refreshed hopes for a softer Brexit.

Event Outlook

Australia: The RBA Statement on Monetary Policy (SMP) is released which includes an update to their activity forecasts. As indicated by Governor Lowe's speech on Wednesday, they have lowered their growth forecast and, for the first time, will provide detail on the expenditure breakdown in the SMP.

US: Fedspeak involves Bullardon the economy and Daly in a Q&A.
Yep. The building European recession was again on display and it about to get worse: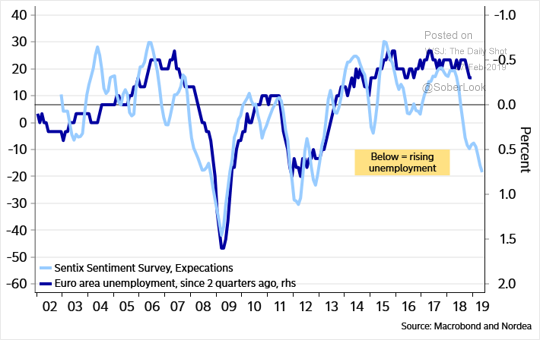 As Europe leads global growth down, the falling EUR holds up the USD, tightening liquidity for all EMs and constraining growth everywhere.
Also challenging the reflation narrative and bear market rally, China/US trade negotiations are struggling, via CNBC:
White House economic advisor Larry Kudlow said Thursday that the administration is hoping for a trade agreement with China but much work remains before anything is finalized.

"The president has indicated that he's optimistic with respect to a potential trade deal," Kudlow, director of the National Economic Council, said on Fox Business. "But we've got a pretty sizable distance to go here."

The comments coincided with a sharp drop in the stock market that sent the Dow industrials down more than 200 points as Wall Street waits to see whether Washington and Beijing can meet a March 2, when another round of tariffs could be levied.

Kudlow's comments tempered a statement Wednesday from Treasury Secretary Steven Mnuchin, who told CNBC that the talks with China have been "very productive." However, Mnuchin also said a "wide range of issues" remains to be worked out.
Trump also canned a meet with Xi Jinping scheduled for March 1 so the deadline for deal appears to getting pushed back. I still think to two tyrants will come together but it's going to take time.
It still all adds up to further Australian dollar weakness.
---
David Llewellyn-Smith is chief strategist at the MB Fund and MB Super which is long international equities and local bonds that will benefit from a weakening Australian economy and dollar so he is definitely talking his book.
If the ideas above interest you then contact us below.