The Aussie dollar is still selling: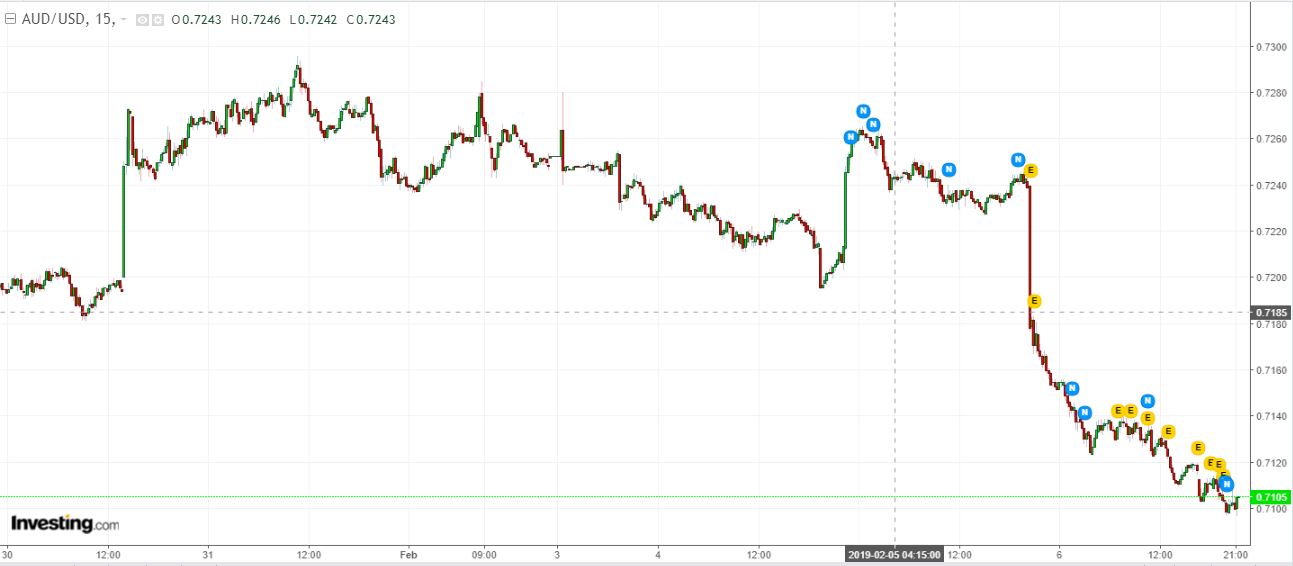 As bonds take off: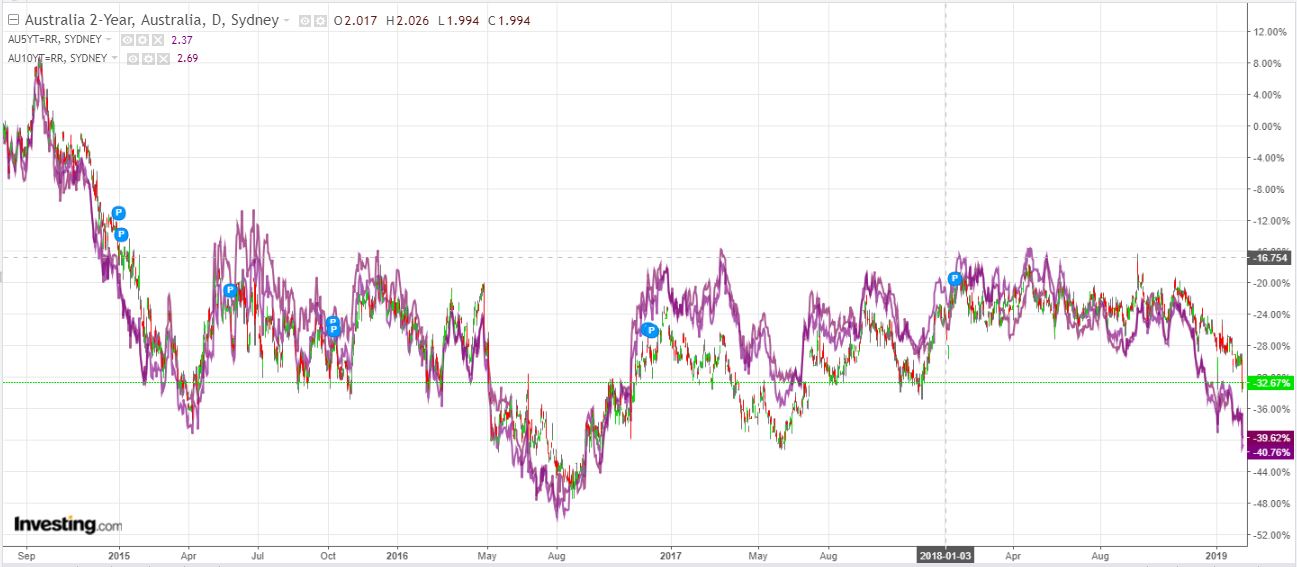 With stocks: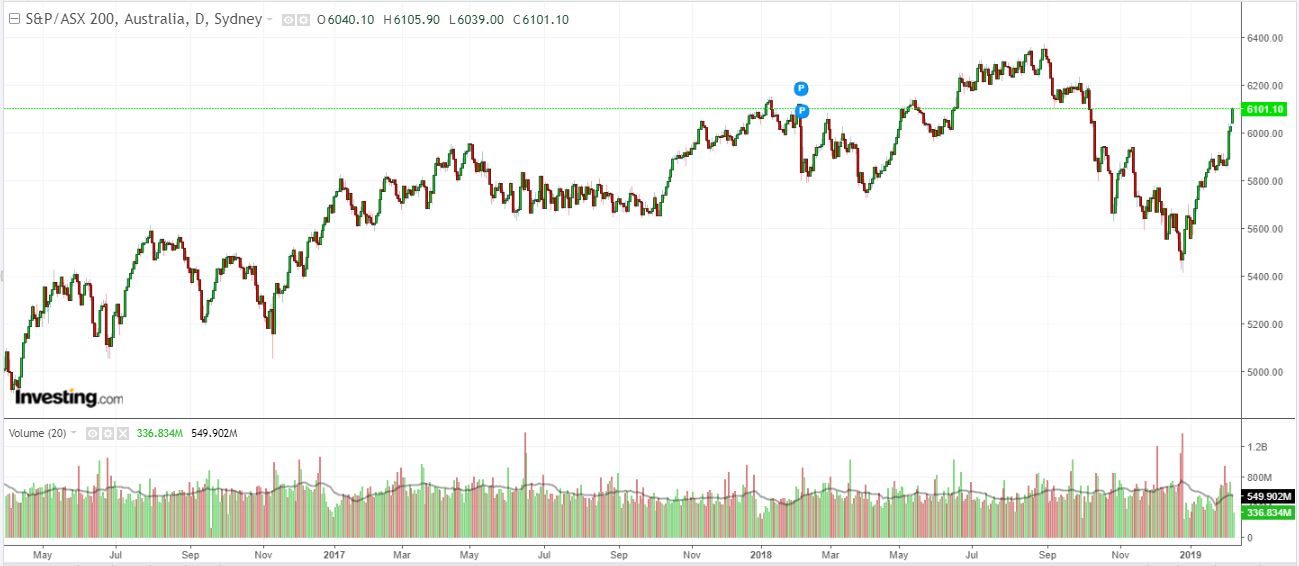 Led by the Big Iron melt-up: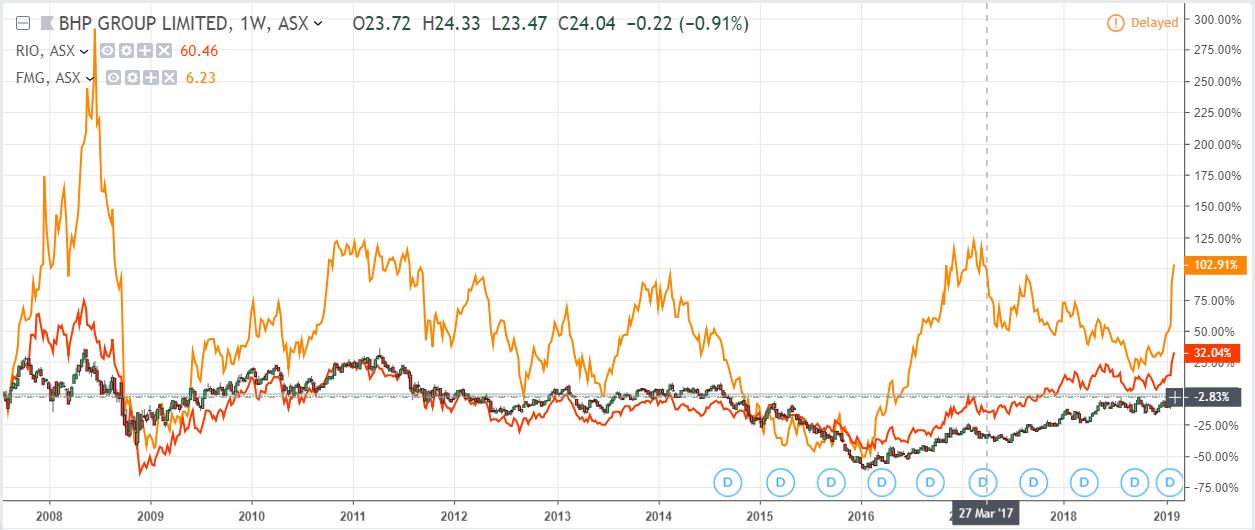 Big Gas is up on OPEC and Russia: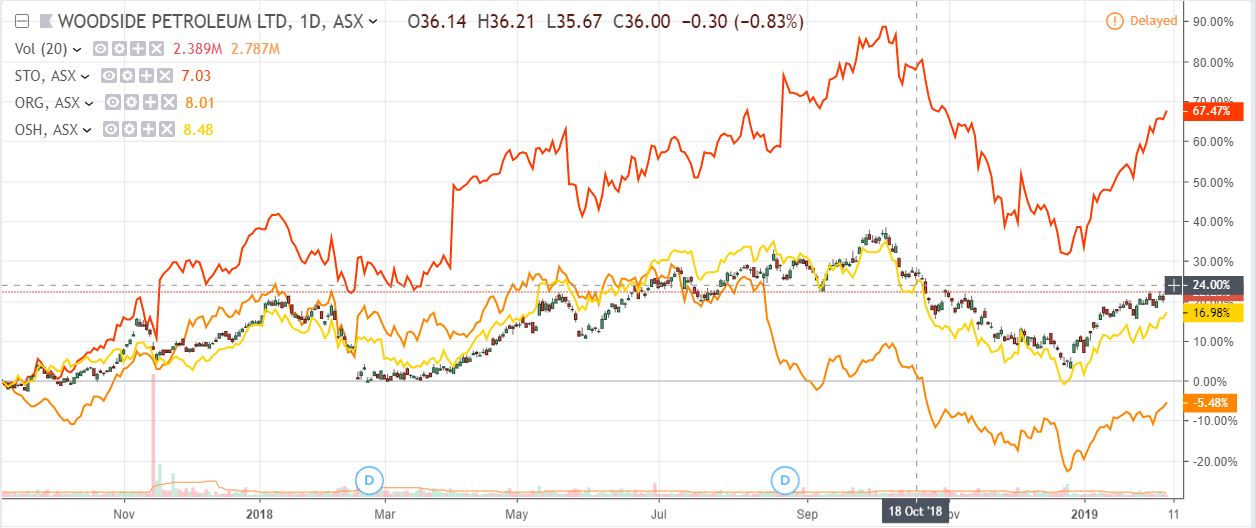 Big Gold is losing steam at DXY regains it: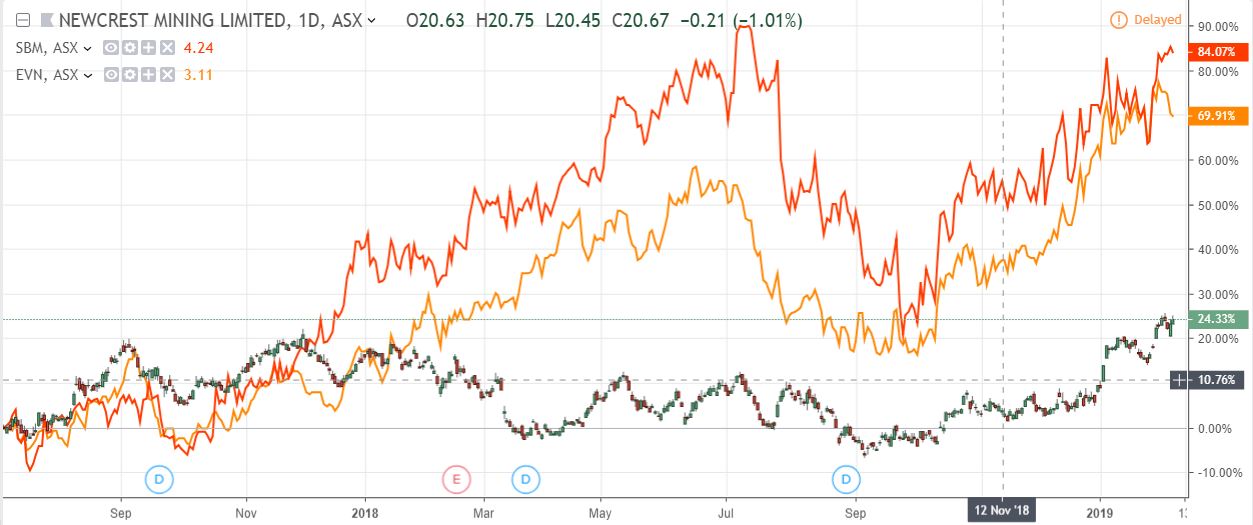 Big Banks are back. They ought to run on the yield trade for a bit, right into a crumbling economy…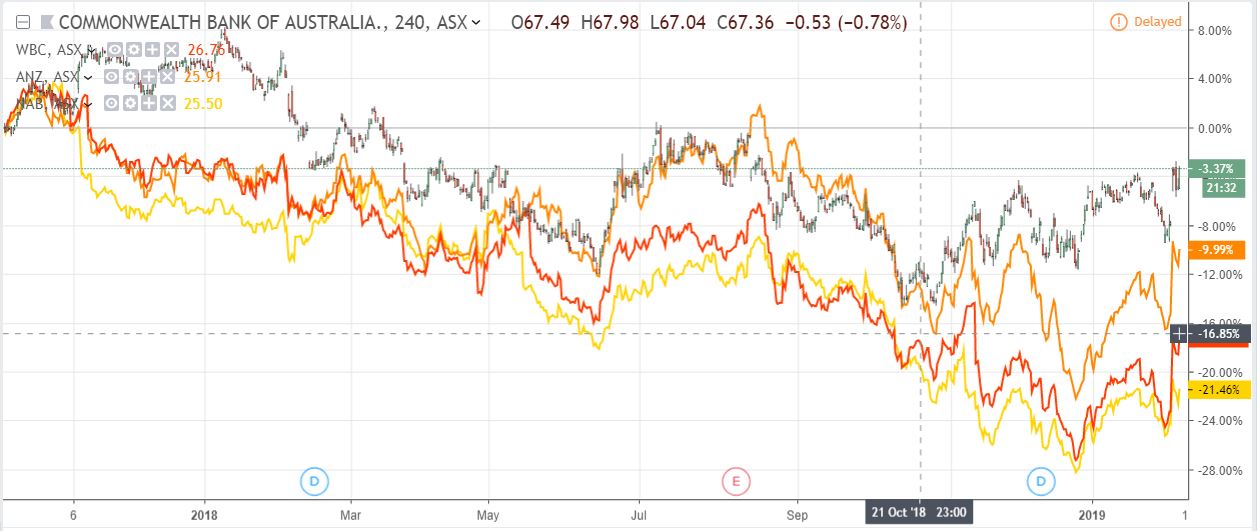 Big Realty is mixed. There's not a lot of reason in DHG crashing while REA firms up: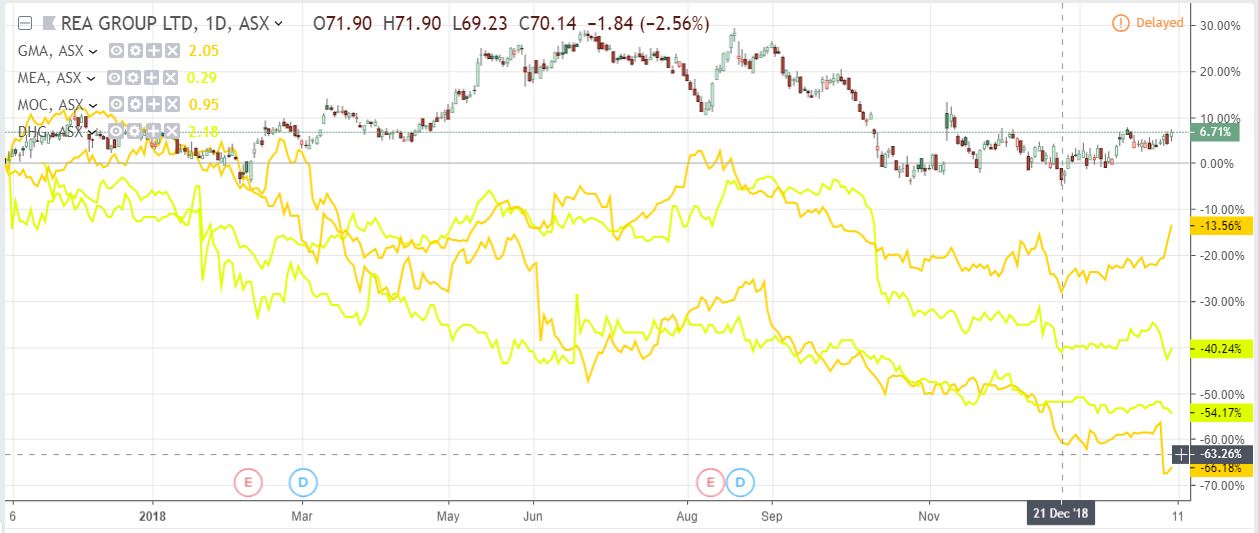 Blessed is the RBA.