The noose is slowly fastening around Australia's mortgage industry.
The Hayne royal commission found that mortgage lenders had not adequately assessed borrowers' capacity before extending credit, instead relying on the Household Expenditure Measure (HEM) – a relative poverty measure that estimates expenditure at the lower end of the income scale. This reliance on the HEM resulted in a large volume of effectively sub-prime mortgages being issued across Australia, which helped fuel the bubble.
As part of its recommendations, the royal commission deemed the HEM inappropriate for assessing a borrowers' capacity, although it stopped short of outlawing it outright owing to the pending Westpac vs ASIC case, which will likely determine the outright legality of using the HEM benchmark.
Still, lenders have rightfully taken the royal commission's findings as a warning shot and have all but abandoned the HEM as a mortgage assessment tool, instead undertaking actual assessments of borrowers' expenses.
Yesterday, The AFR reported that ASIC will now gather real-time data to target mortgage application fraud and irresponsible lending – a move that will likely further tighten standards across the industry:
The data that will be fed into the new ASIC system will include line-by-line detail on borrower loan amount, loan security, loan-to-value ratios and borrower income and expenses. It will also include loan performance data, including the repayment history and amounts held in offset accounts. The data may be published to improve market transparency…

ANZ said the additional information about customers may result in a short-term increase in the number of customers being knocked back for loans, but it expected this to normalise over time.
Obviously, more rigorous scrutiny of borrowers' capacity points to tighter credit availability and further house price falls as Australia's debt bubble slowly unwinds.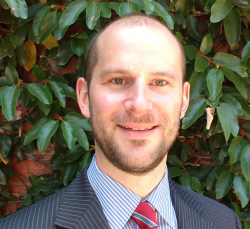 Latest posts by Leith van Onselen
(see all)