Domain has the scoop:
Independent candidate Zali Steggall is on track to replace former prime minister Tony Abbott as the federal member for Warringah, according to a ReachTEL poll commissioned by GetUp.

The activist group, which is campaigning to oust Mr Abbott from his traditionally Liberal seat on Sydney's northern beaches, commissioned a poll of 622 residents that showed the four-time Winter Olympian leading 54 to 46 on a two-party preferred basis.

The athlete-turned-barrister has positioned herself as an advocate of the "sensible centre" – economically responsible, while progressive on social issues and climate change.

Although the reliability of pre-election polls has been questioned, GetUp has seized on the results in support of its claim that Mr Abbott is "out of touch" with the majority of his electorate. The group is preparing a repeat of efforts backing Kerryn Phelps at last year's Wentworth byelection.
It gets worse for the Abbottalypse:
The Wilderness Society will target former environment ministers Greg Hunt and Josh Frydenberg and former prime minister Tony Abbott in its first major federal election campaign in a decade.

After a summer in which temperature records tumbled and up to a million fish died in in the Lower Darling, climate change and the environment are front and centre in voters' minds before the expected May election, according to conservation groups and the major parties' internal polling.

The Wilderness Society is crowdfunding ads that target the Coalition's record on the environment and call for new laws including an Environmental Protection Agency, a policy backed by the Greens and Labor at its national conference in December.
It has the whiff of momentum.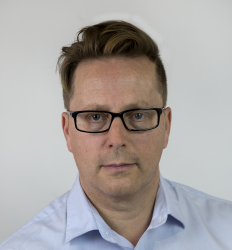 Latest posts by David Llewellyn-Smith
(see all)