by Chris Becker
Big moves by the PBOC today after the release of the Chinese PMIs which remained in contraction. The official fix was strengthened to 6.7025 from 6.7343 with offshore Yuan trading catching up quicksmart: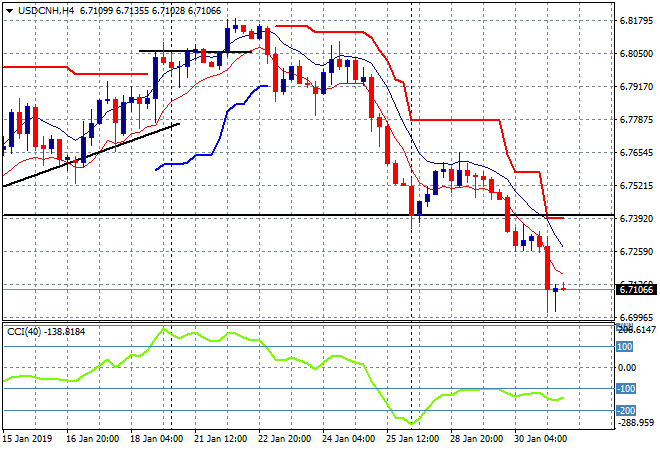 This has been part of a greater move, orchestrated since the beginnings of the US/China trade talks to give the Middle Kingdom some leverage over the Tariff Tough Guys. USDCNH has reversed considerably after almost hitting the super 7 handle at the end of 2018: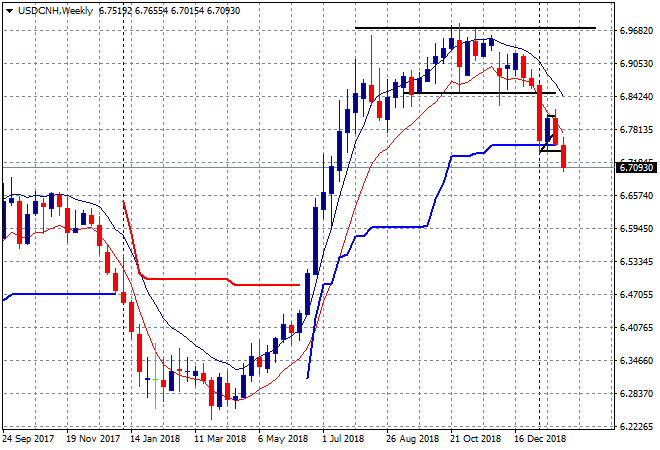 Morgan Stanley and TD are on the case about even further strengthening, with the 2018 bottom or even the super 6 handle, but as they rightly point out this is more about signalling than any type of structural rebalancing.
Latest posts by Chris Becker
(see all)