Drip, drip, drip:
"The decision to increase interest rates is never easy.

"We have absorbed higher funding costs for the last twelve months in order to delay the impact for our home loan customers. Unfortunately, funding costs remain high and are likely to remain elevated into the foreseeable future."
20bps on front and back book. More to come, including majors, from Credit Suisse: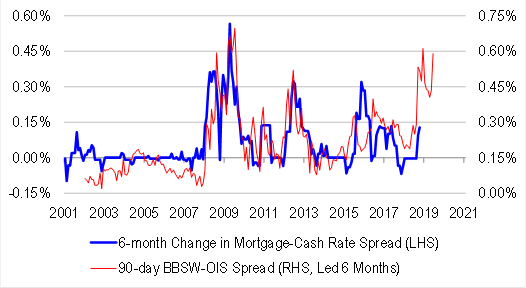 Aussie bonds are grotesquely mis-priced for RBA hikes. They will be cut.
---
David Llewellyn-Smith is chief strategist at the MB Fund and MB Super which is long Australian bonds to profit from coming rate cuts so he is definitely talking his book.
If the ideas above interest you then contact us below.