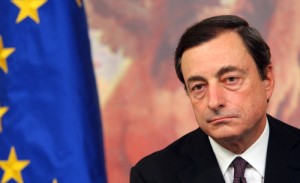 by Chris Becker
ECB President Mario Draghi pushed the Euro off the cliff early this morning AEDST with his post-meeting press conference comments:
"The risks surrounding the euro area growth outlook have moved to the downside on account of the persistence of uncertainties related to geopolitical factors and the threat of protectionism, vulnerabilities in emerging markets and financial market volatility"
A material change to the last statement "moving to the downside" so of course, the language algorithms set into motion and sold off Euro to its lowest level since early December 2018: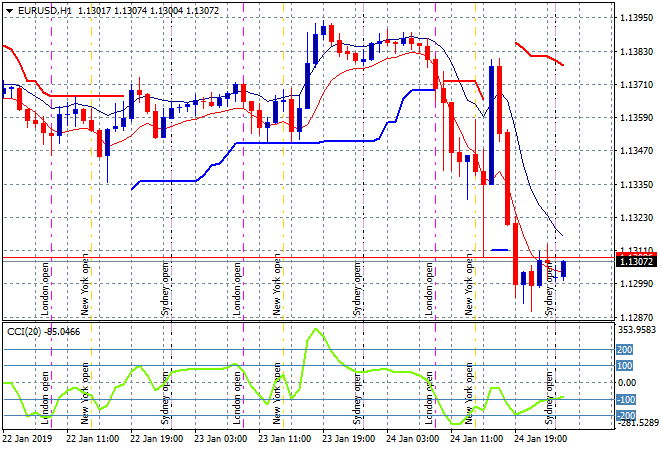 This was despite no change in ECB policy, with its stance unchanged – i.e no more stimulus soup for you –  although Super Mario did mention that governments "needed to upgrade their longer term growth potential".  Kind of hard to without a fiscal union isn't it? With Germany probably going into recession this quarter, and the still pervasive austerity boffins throughout Brussels and Northern Europe not wanting to subsidise the Italian and other PIIGS growth by increasing spending, this is just a pipedream.
Italian growth is falling fast:

source: tradingeconomics.com
France is slowing

source: tradingeconomics.com
And as I pointed out yesterday, the powerhouse – Germany – is braking hard:

source: tradingeconomics.com
The conditions for lower growth – or negative growth – we're reinforced overnight with the latest flash PMIs for the EZ, with bigger slides than expected:
The Composite reading of 50.7 (est. 51.4, prior 51.1) reflected weakness in both manufacturing (50.5, est. 51.4) and services (50.8, est. 51.5).

Earlier releases for France and Germany showed concerning slippages below 50 in some of their PMI's. The main downside driver was a marked fall in new orders. Markit stated that the headline levels suggest GDP growth in the region of only +0.1%q/q.
It's going to take more than just a one night goosing of the Euro to loosen up what are still very tight financial conditions imposed by a relatively strong union currency.
This means we're likely to see a return to the lows of 2015-2016 at ca. 1.05 to 1.06 as markets bake in a slowing, weaker EZ: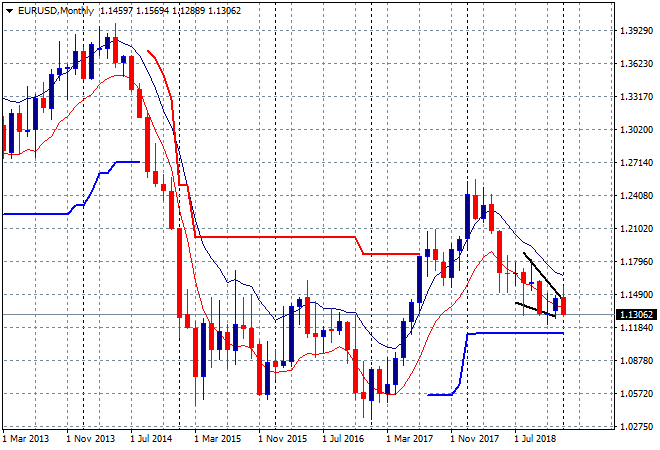 Latest posts by Chris Becker
(see all)