Aussie building approvals crashed this morning yet the AUD went up: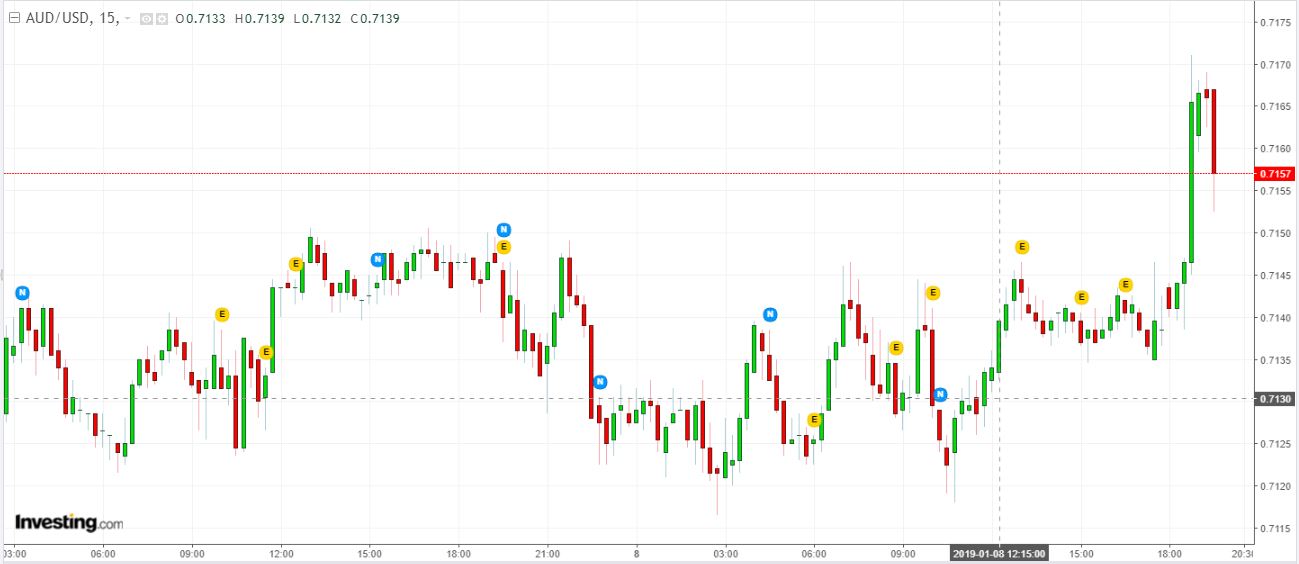 Reuters misreported the numbers early so perhaps that explains it. It should have fallen half a cent, bonds got the message: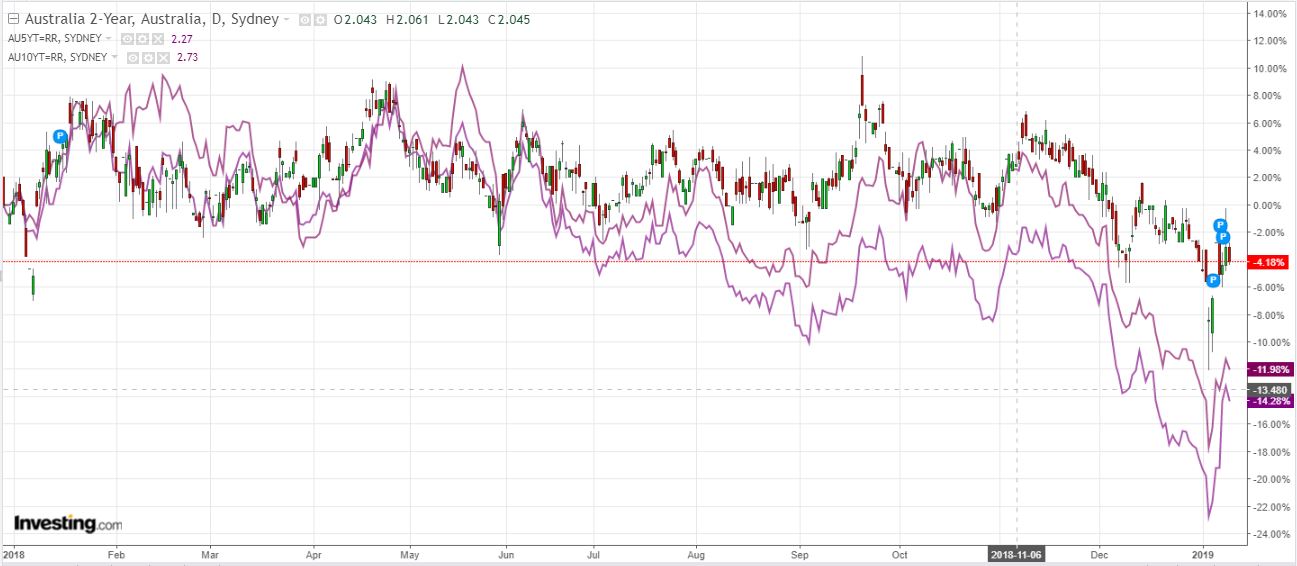 Stocks are up: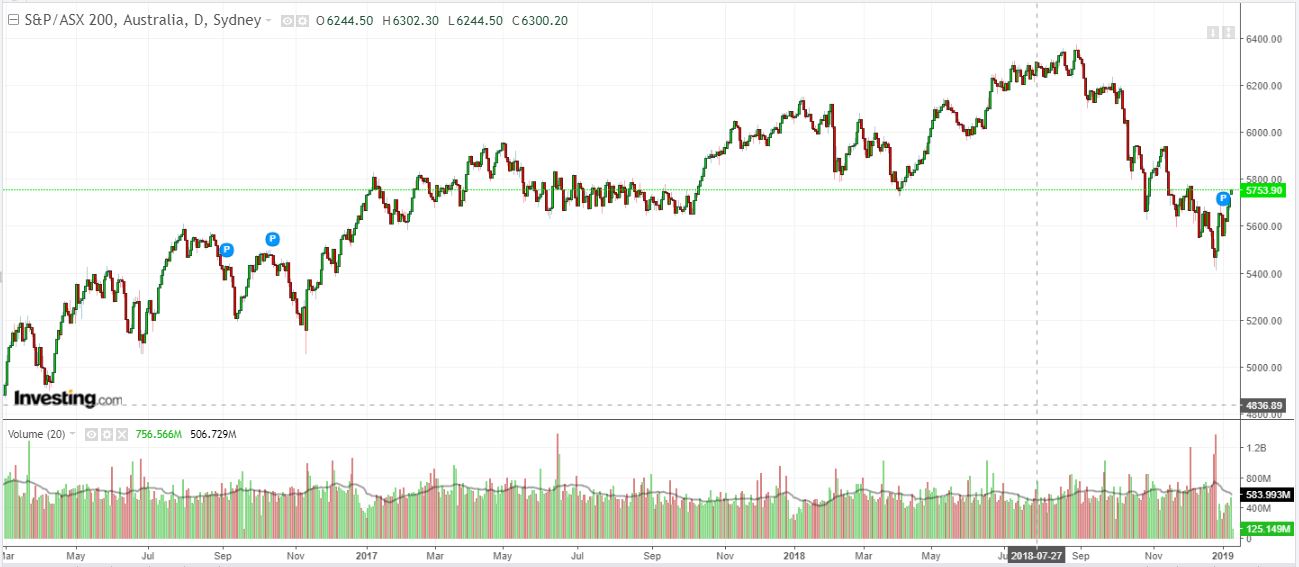 Big Iron is up. FMG is enjoying 58% resurgence as mills look to cut costs: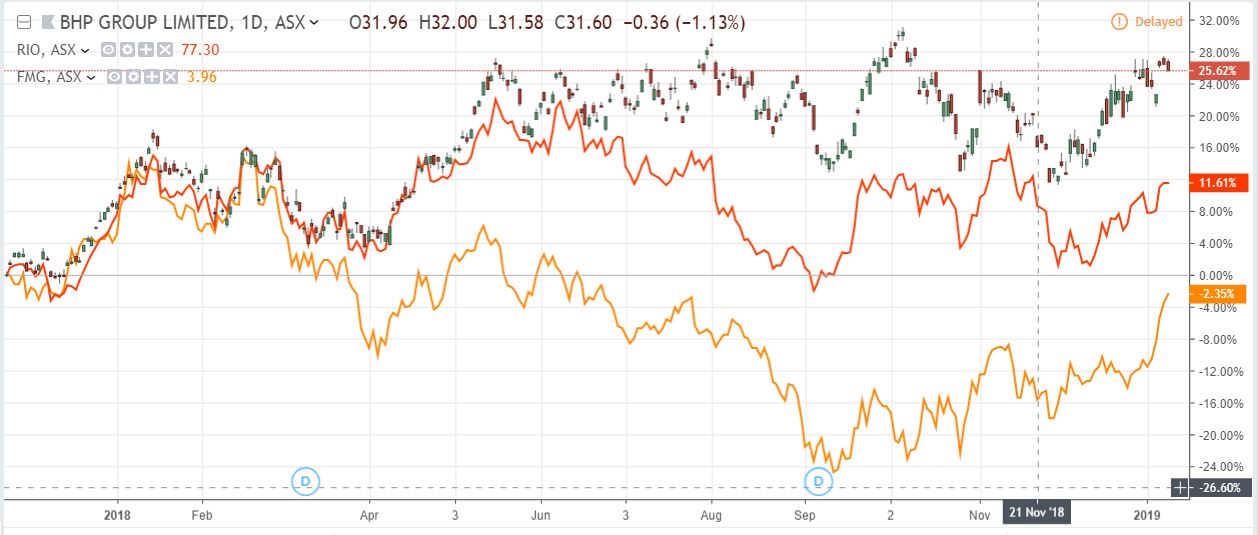 Big Gas is up: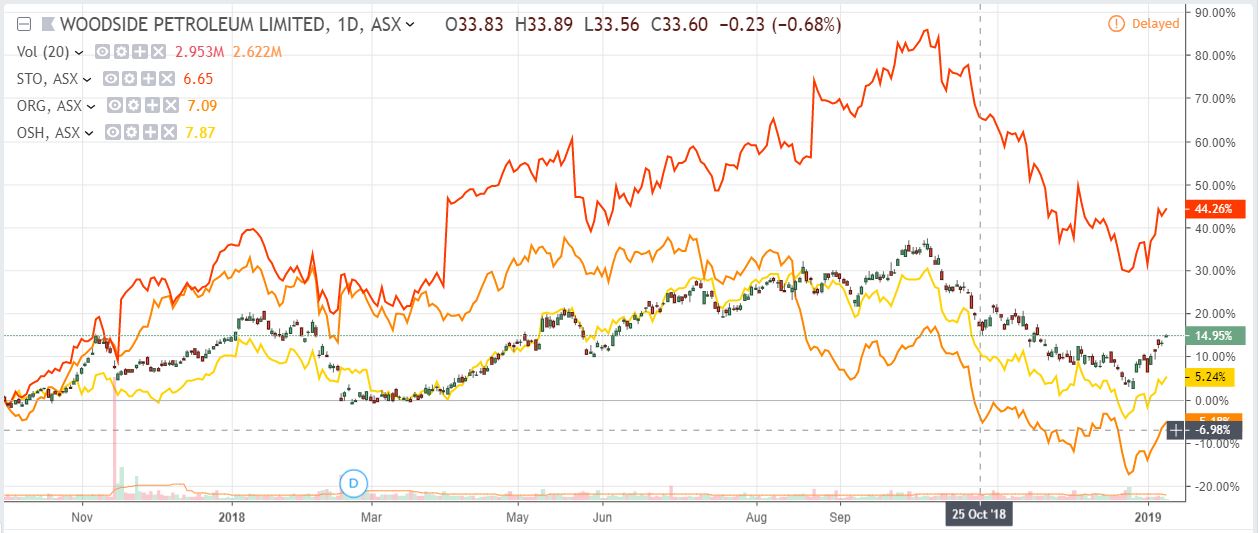 Big Gold is still consolidating: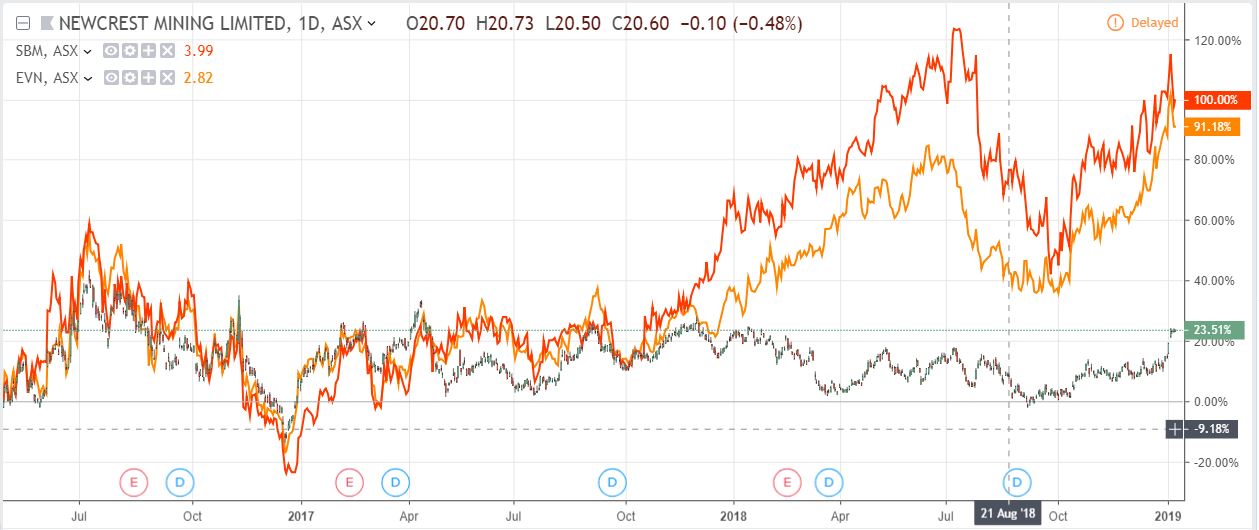 Big Banks are down: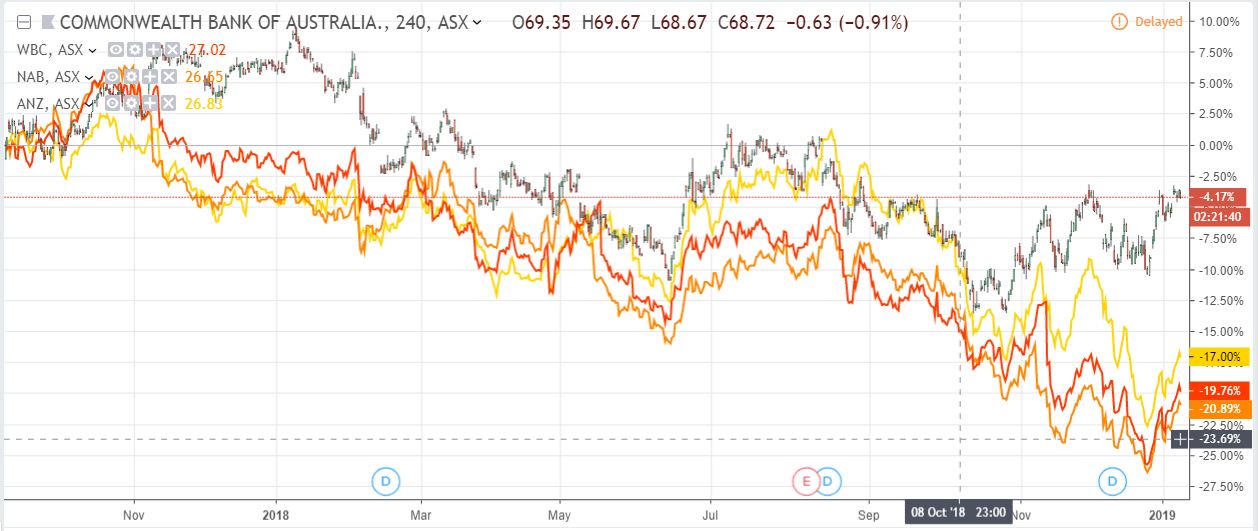 And Big Realty: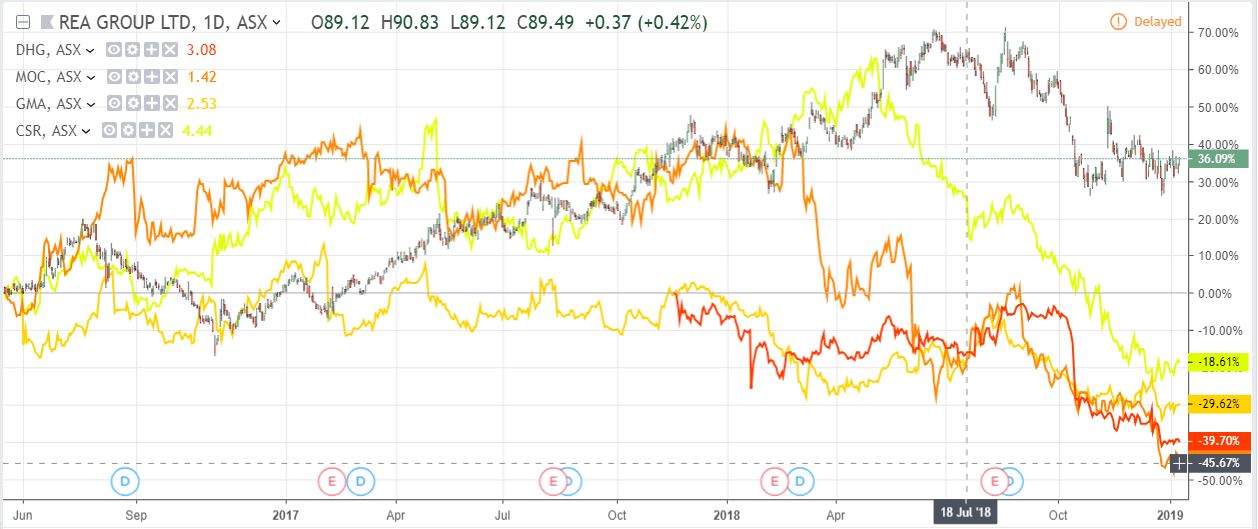 It seems all that matters right now is to buy as the Fed and trade war threats recede. But under that the Aussie economy is quietly falling apart and EPS plus RBA will follow.