Former New Zealand skills minister Steven Joyce is currently reviewing the vocational education and training (VET) sector for the federal government. Joyce says it has become clear to him that there is an inherent bias against VET in Australia in favour of universities, and that he was surprised about the lack of information on VET pathways being given to school leavers. From The Australian:
Mr Joyce, who is spending January travelling around Australia to consult stakeholders, said a bias towards university education in Australia did a disservice to students who could excel at ­vocational education…

I think that sort of ­­in-built bias into the system means some people don't do the jobs that they love, and some people don't do the jobs that would make sense for them."
Hard to disagree. At the same time as we have witnessed an explosion in domestic university students: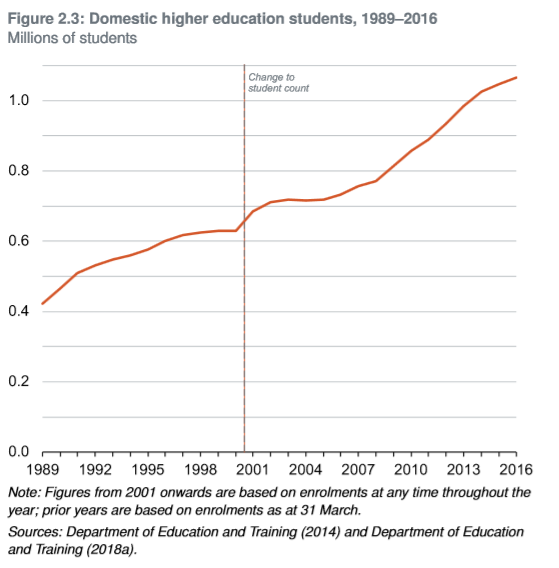 Enrolments in VET have declined: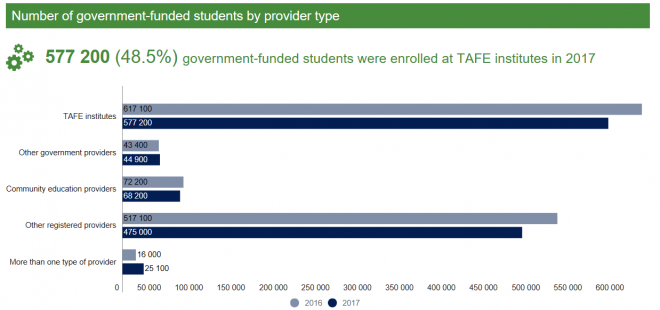 Meanwhile, expenditure on Australia's VET sector has been gutted, while it has boomed for universities:
And this comes despite VET being where the economy's more pressing skills shortages lie: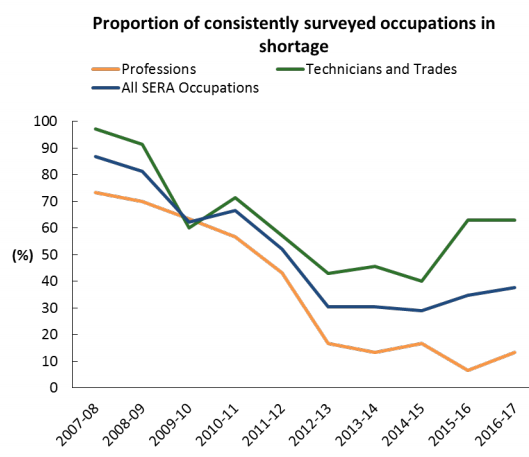 The end result is too many university graduates chasing too few professional jobs, as well as too little VET.
Ridiculously, Labor has vowed to funnel more students into the over-supplied university sector rather than shifting funding away from universities towards publicly run TAFEs. This will only make the imbalances worse.