Robert Gottliebsen ("Gotti") has pushed the panic button today, warning that many recent buyers of rise apartments are drowning in negative equity. From The Australian:
The horrible truth is that around 15 to 20 per cent of relatively recent buyers of inner-city Sydney apartments, as well as cottages in badly performing suburbs have lost their deposit and owe more to the bank than the property is worth. In Melbourne the situation is not much better.

The crisis takes different forms. For the nation the most dangerous is what is happening among the Chinese owners and apartment developers.

But there are also widespread negative equity situations in Australian superannuation (some of which involved fraud) and among the vast number of Australians who believed "bricks and mortar" could be leveraged without risk. Many were encouraged by banks who, until recently had easy credit property policies.

Those who borrowed 90 per cent or more of the purchase price and then watched the street value of their dwelling fall 20 per cent plus (as has happened in Sydney and Melbourne small inner city apartments) are shattered.
There is hard data supporting Gotti's claims. CoreLogic's latest Pain & Gain Report, released last week, showed that 16% of capital city units sold at a loss during the September quarter – around the highest level since the late-1990s: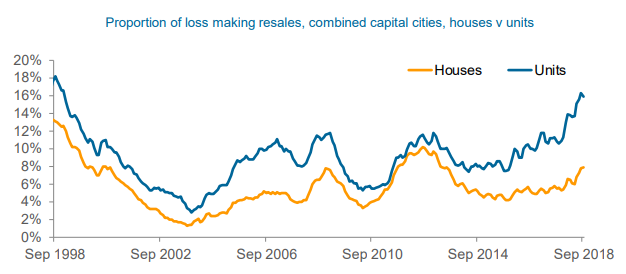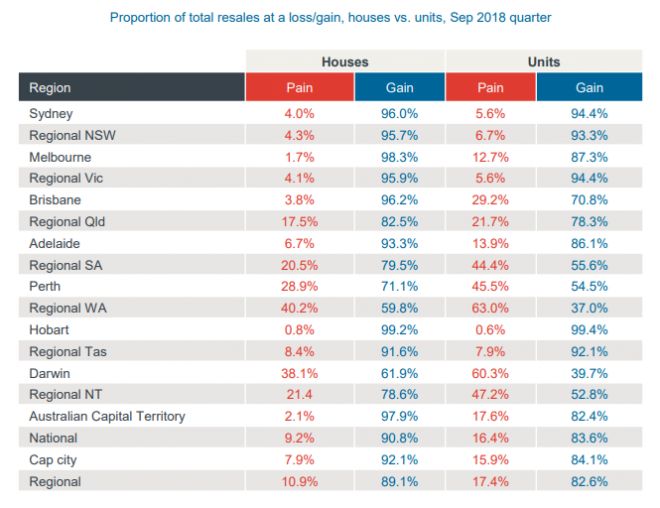 Obviously, with Sydney's and Melbourne's dwelling values plummeting: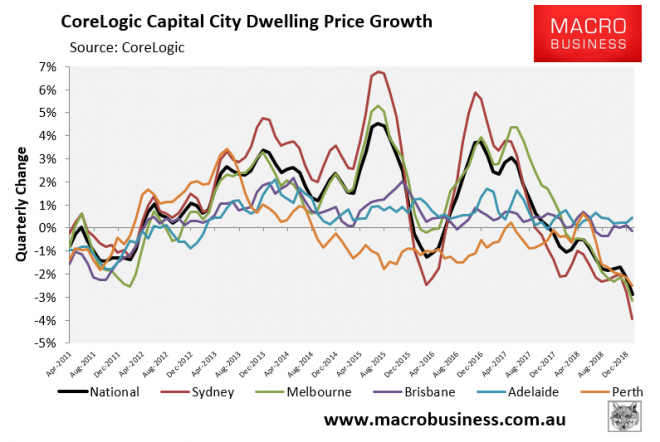 Along with concerns around high-rise flammable cladding and structural defects, the poison of negative equity will spread.
Avoid this segment like the plague.